10 Rad Things Kids Today Can Learn About the 1980s with Garbage Pail Kids: We Hate the '80s
By their very essence, trading cards can an educational tool. Whether it's stats or stories, they convey information in a visual way.
Most of us probably wouldn't think of Garbage Pail Kids as being something to learn from — other than maybe the dozens of ways a booger can be transformed into a visual gag.
2018 Topps Garbage Pail Kids: We Hate the '80s has plenty of opportunities for parents to teach their kids today about the totally tubular, raddest, most awesome decade ever. It just so happens, that's when the GPK phenomenon started.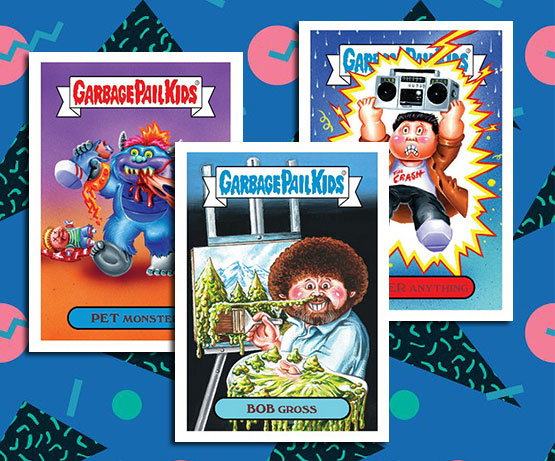 Pop culture has been infused with Garbage Pail Kids from the earliest days. However, it's usually with a few cards here and there. GPK: We Hate the '80s is full-blown pop culture nostalgia. The entire checklist is centered on lovingly poking fun at the fads and trends that made the decade so colorful, out there, glitter-filled and groundbreaking in a lot of ways.
Most of the set's subjects still resonate today to a certain level. But there are also some more obscure references that have been somewhat forgotten in the decades since. At the very least, they haven't been passed down like Transformers, Star Wars and the Garbage Pail Kids themselves have.
So parents who are in the 35-ish to almost 50-ish range, consider this an opportunity to teach your kids about the decade you grew up in. Here are ten highlights that you can find on the checklist.
Perfect Strangers
Full House, Family Matters, Step by Step — ABC's TGIF block was filled with some wonderful (Or was it wonderfully awesome?) shows. And then there was Perfect Strangers, a fish-out-of-water comedy that made Balki Bartokomous a pop culture icon.
He was like a hybrid of the hyper Mork from Mork and Mindy and Taxi's Latka thrown into the big city life, living with his cousin Larry.
Somehow, they managed to get 150 episodes over eight seasons with the gag. While the writing wasn't always the greatest, Perfect Strangers' greatest strength was in its pairing of Balki and Larry.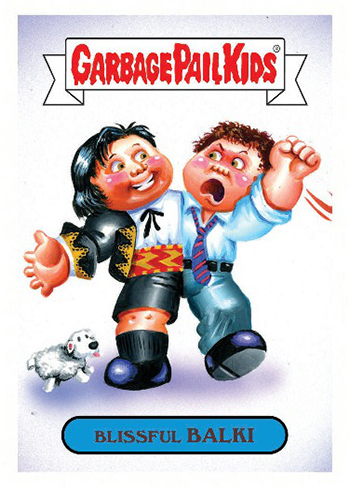 Fraggle Rock
The Muppet Show wasn't going to last forever. Jim Henson and his team went out on top and moved onto other things. One project was Fraggle Rock, a show about small creatures, ogres, under appreciated work ethic, radishes all being used as a guise for the quest for harmony.
From adorable creatures to catchy tunes, Fraggle Rock is a ton of fun. Like a lot of shows from the '80s, there's also the life lessons to "dance your cares away."
Fraggle Rock continues to surface today in things like plush toys, comic books and, of course, Funko POP! figures. A movie reboot has been rumored for years, but nothing has come of it — yet.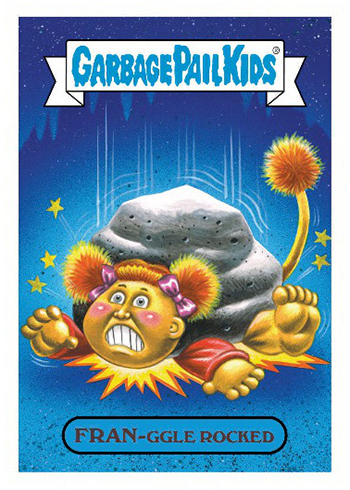 Say Anything
Early Cameron Crowe movies come with a couple of guarantees. The first is relatable characters that are timeless, even if they're a product of a specific period. The second is a killer soundtrack that's as good now as the day it came out.
Say Anything has both.
The romantic comedy stars John Cusack, Ione Skye and a ghetto blaster. Honest and endearing, its characters are flawed like the best of us. Although the plot features many trends of the '80s, it's heart could take place in any era.
As far as movies go, the shot of Cusack declaring his love with a boombox is up there with the most iconic moments ever captured in a film.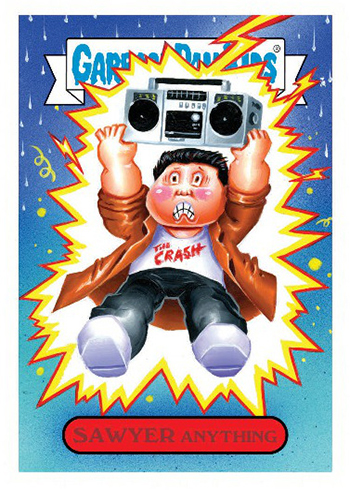 "Where's the Beef?"
The fast food wars have given us many memorable ads over the years. Wendy's created one of the decade's most uttered catchphrases with, "Where's the beef?"
The series of ads starred Clara Peller, an elderly lady visiting several burger joints and getting less-than-impressive food.
The commercials were an immediate success and the slogan transcended Wendy's and became a part of larger pop culture.
Peller found herself as an unlikely celebrity, even converting her notoriety into a guest timekeeping role at WrestleMania II.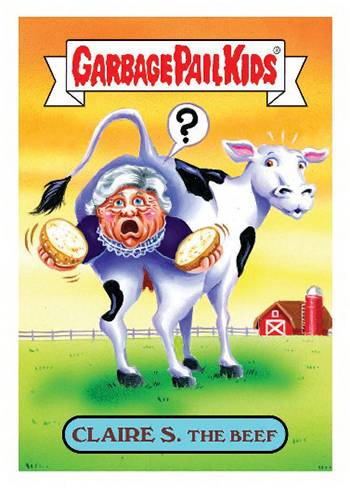 Monchichis
The '80s had a lot of weird trends. Monchichis remain one of the strangest. The monkey-like dolls actually trace back to the 1970s in Japan, but they reached their North American peak about a decade later.
Besides the toys, the characters, whose success in the United States could be attributed in part to The Smurfs, had a short-lived Saturday morning cartoon.
Monchichis are still around, but it's primarily back to where it began — in Japan.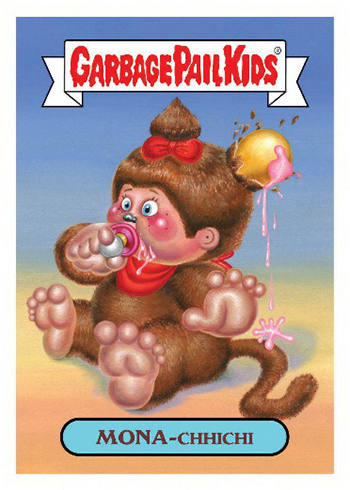 Bob Ross
In true artist fashion, Bob Ross and his happy little trees have become more popular in death. Although he passed away in 1995, his legacy remains.
The Joy of Painting is one of those shows that can relax even the most anxious and stressed out — unless you're actually trying to paint a lifelike nature scene in 30 minutes like Ross did on his show.
Today, Ross is kind of like a pop culture folk hero. His loving spirit and impressive head of hair live on in reruns, YouTube uploads and even a popular line of Funko POP! vinyl figures.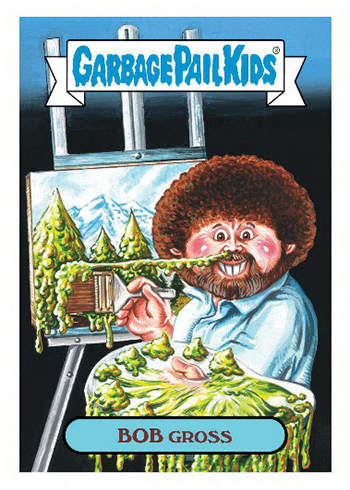 My Pet Monster
My Pet Monster might be one of the coolest plush dolls ever produced. Both cute and cuddly, he still hits many of the creepy notes a monster should be. And that color scheme is rad too.
Not only was My Pet Monster an impressive looking toy, but its backstory is memorable, too, bringing life and purpose to the line. It's your basic Jekyll and Hyde approach revolving around his handcuffs. Wearing them, the world is safe from the creature. But when the chains are broken (yes, kids could wear them, too), things could get a little crazy.
Like so many toys from the '80s, there's an accompanying cartoon. But the true gold is the direct-to-video live action movie from 1986.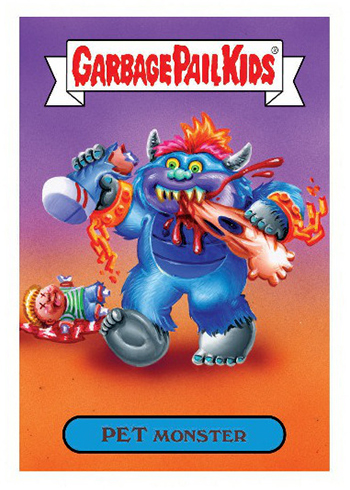 The Noid
The 1980s were a great time for claymation-style animation. The California Raisins may have been the most successful example. But The Noid, a pitch-villain for Domino's Pizza, is up there as well.
Part Wile E. Coyote, part Gremlin (more Gremlins 2 than Gremlins), The Noid existed to cause pizza chaos. His mission? To keep pizza from being delivered in 30 minutes or less.
Hijinks, shenanigans and rolling eyes ensued. The Noid was always thwarted, but his mischievous ways were easy to love.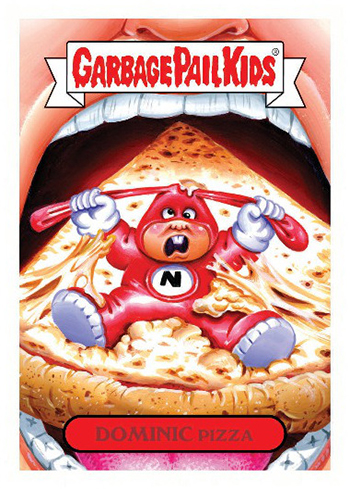 Jem
"Truly outrageous" is more than a catchphrase for Jem and the Holograms. The cartoon and toy line embodied the '80s in so many ways.
The line is a sort of Barbie-super hero hybrid. In her regular life, Jerrica Benton runs a music company. But thanks to a little magic and a fancy hologram, she transforms into glam superstar, Jem, lead singer of The Holograms, an international sensation.
And then there's the villainous Misfits, a rival pop band set on topping and stopping Jem.
The cartoon was a fantastic mix of soap opera and era-appropriate pop music. Of course, the dolls came with music — on cassette, of course.
The recent Jem reboot movie is something of a mess, but the comic updates many of the show's high notes while still staying true to the line's roots.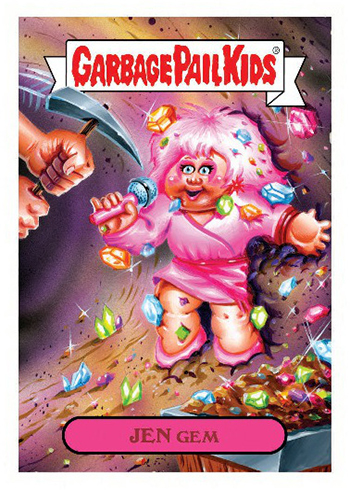 Madballs
Garbage Pail Kids weren't the only gross-out trend to emerge in the 1980s. Madballs took many of the same sensibilities and applied it to the bouncy ball instead of stickers.
If monsters and balls sound like a strange combination, they are. But the original line was fantastic from a design perspective. They were gross enough to make moms uncomfortable but not quite bad enough for the pitchforks and mass bans to come out.
And on top of being disgusting, they made for great Murder Ball accessories or to simply whip at an annoying sibling (but, never in the house!).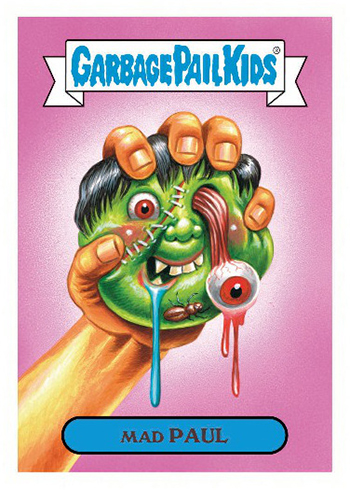 Comments? Questions? Contact Ryan Cracknell on Twitter @tradercracks or by email
.