'00's Hockey Retro Hot List: Beckett Pricing Insider
This edition of the Beckett Pricing Insider is sponsored by Grizzly Sports Cards.

It doesn't feel like a month has passed since the last Retro Hot List, but here we are just a few days shy of that mark. The first two lists covered the 198os and '90s respectively, so here in this third installment, we're going to take a look at the top five hottest cards from the 2000s during the last month. This decade is really where the modern era of hockey collecting took a turn with the '05-06 rookie class being chock-full of names that collectors still chase after today. Then there are those second tier guys that player and team collectors chase as well. Let's get started with obvious at number one.
2005-06 Upper Deck #201 Sidney Crosby YG RC
For many years this card was a mainstay on the monthly hot list, and for good reason, too. Crosby help define an era of hockey and this card help define an era of collecting. Where Young Guns are concerned you would be hard-pressed to find a more sought after one in the Hobby. Its raw value holds steady in the $500 – $800 range, but high-grade examples can and will demand a premium in the market.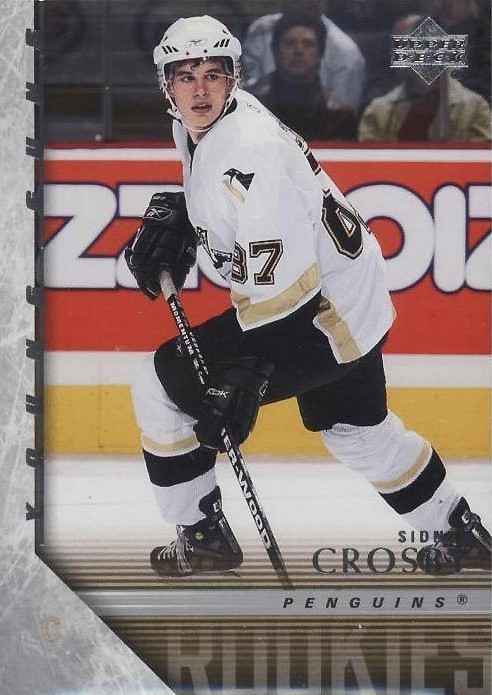 2005-06 Upper Deck #204 Corey Perry YG RC
You don't have to go much further down the '05-06 Upper Deck checklist to find the second card on this list. Corey Perry's Young Guns rookie is just a few spots behind Crosby, but with Ducks fans and collectors he is just as popular. This is a card that won't break the bank either and can be had for that $8-$20 range on the secondary market. A fan favorite in Anaheim makes this card a must have for ducks that fly together.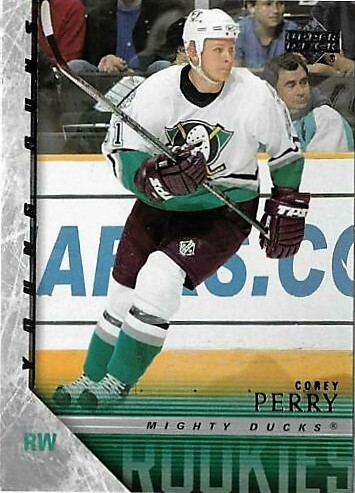 2007-08 O-Pee-Chee #560 Carey Price RC
Carey Price is nearly unmatched when it comes to collecting goaltenders from this era. Marc-Andre Fleury and Henrik Lundqvist are both on that list as well, but Price just seems to have a little something extra. It's probably the Habs uniform, nonetheless, this card is a great example of a sure-fire Hall of Famer that can be added to a collection without going overboard. It checks in at the $10-$25 range all day but they don't ever seem to last long when they're available.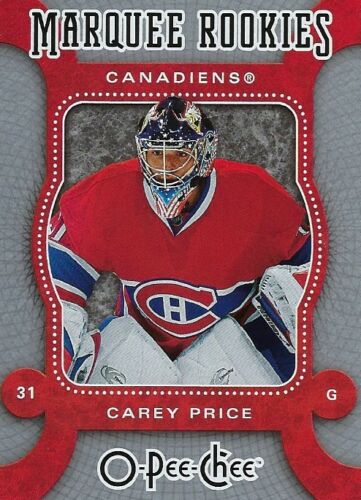 2008-09 Upper Deck #493 Ben Bishop YG RC
This one is easy to figure out. The Dallas Stars have been making a strong push towards the playoffs here at the end of the regular season with Bishop in net. He did get dinged up recently but is listed as day-to-day as Dallas looks to close out the regular season with their playoff spot solidified.  Again, collectors should be comfortable picking this up in $8-$20 range.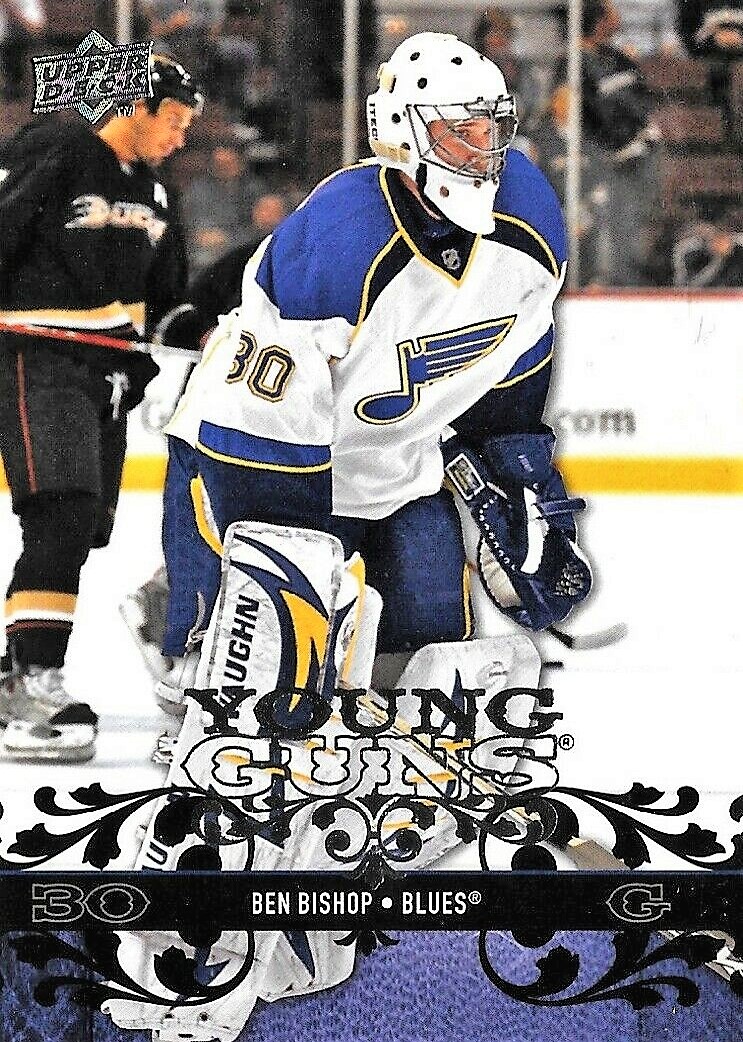 2007-08 Ultra #252 Jonathan Toews RC
We jump back to '07-08 to close out our list here with what I consider to be a very underrated brand hockey, Ultra. As much as the hockey collecting world loved the '05-06 rookie class, just two seasons later came what could be argued as the better class featuring names like Price, Toews, and Kane. Ultra is a brand that you can find those names for a reasonable price, like this Toews rookie in the $12-$30 range.