02-04-2009, 10:35 PM
Keenan Burton Super Collection
Keenan Burton Super Collection
+Updated Daily
+I enjoy everyone's feedback so please let me know what you think as I appreciate all comments and will not ignore your opinion

I had a chance to talk with him & show him my collection and his reaction was...

"its tight man!!!!!!"

-Keenan Burton

Keenan and I after the Rams vs Vikings Preseason game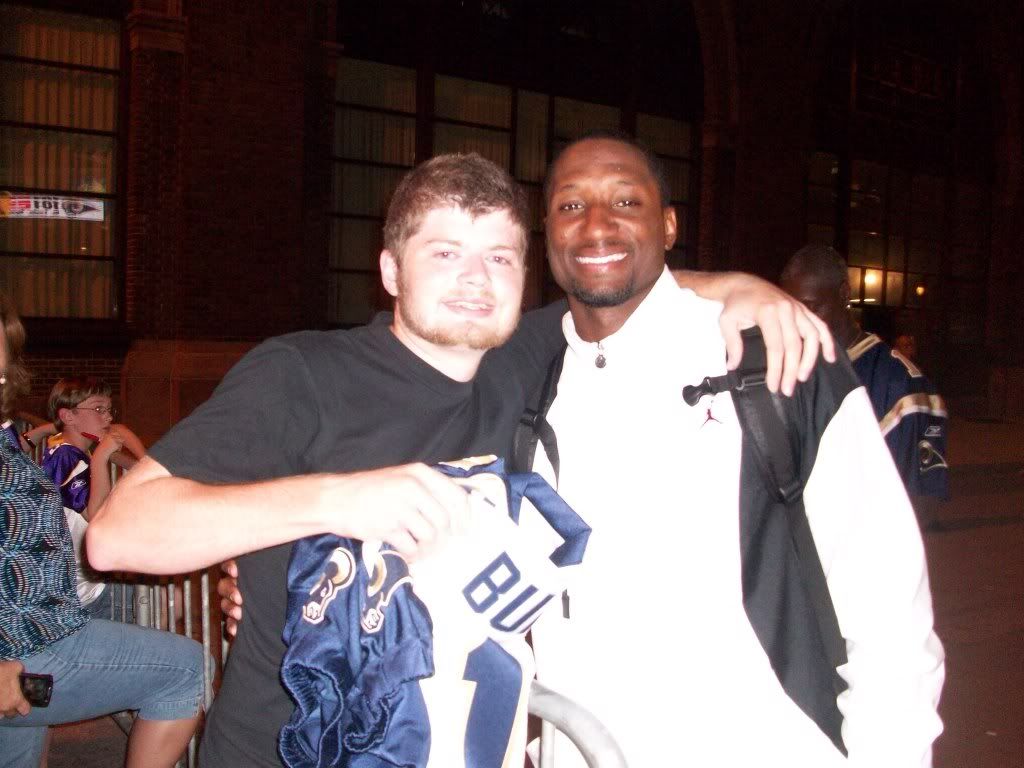 Thanks Joe for the sign and thanks Keenan doing this!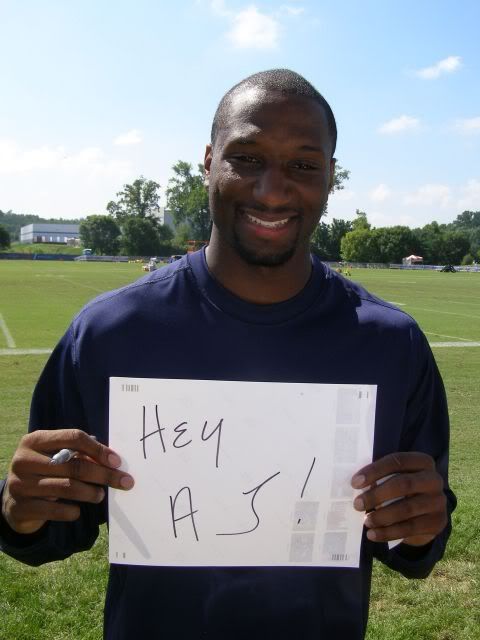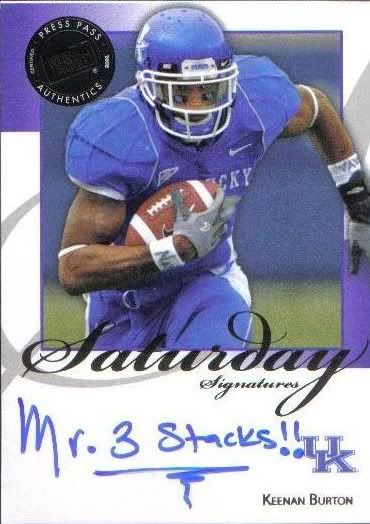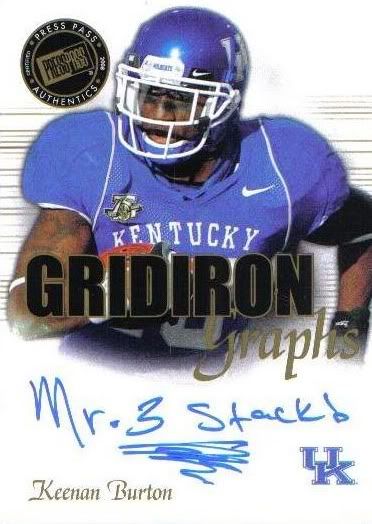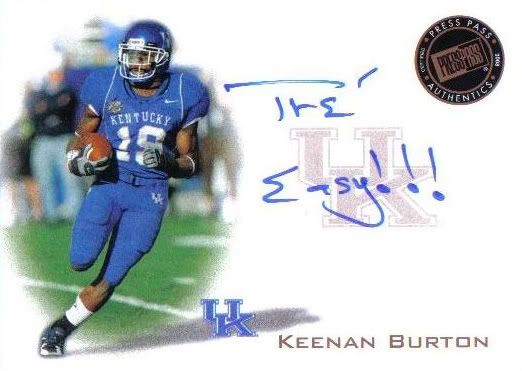 I thought it was pretty cool! Its like getting to talk to your favorite celebrity!

My two game worn jerseys.

Home Jersey is from his rookie season (game vs the 49ers), away jersey is from his 2nd season (game vs the Jaguars)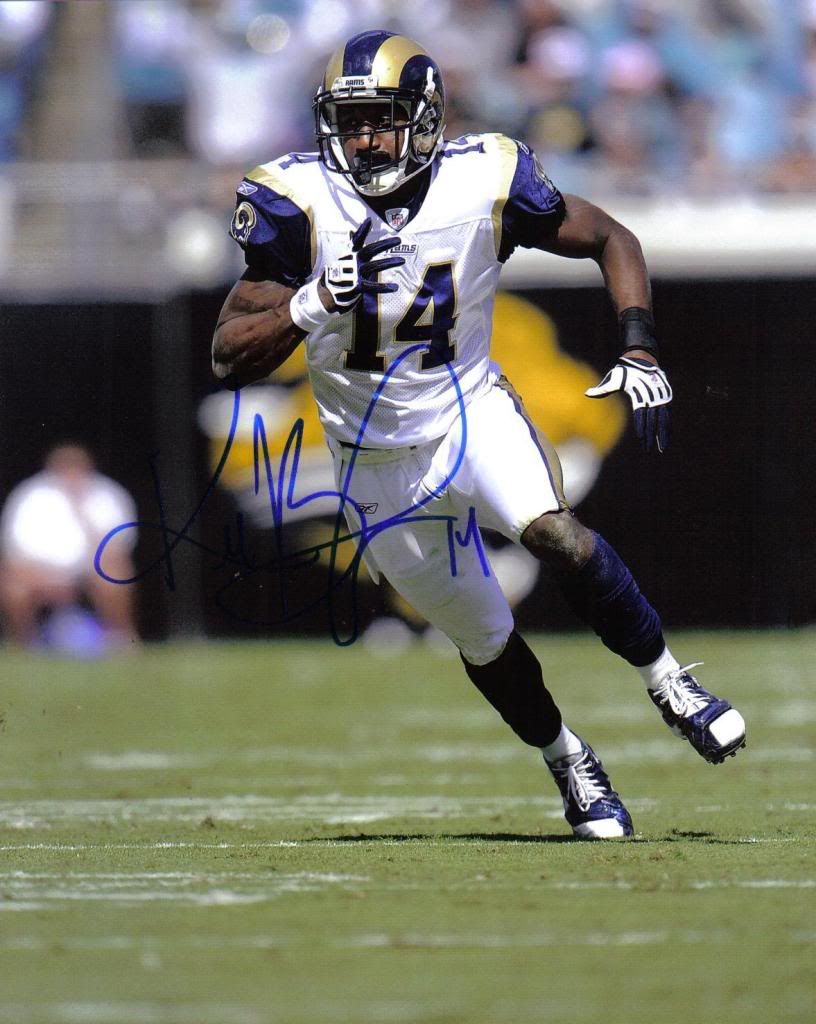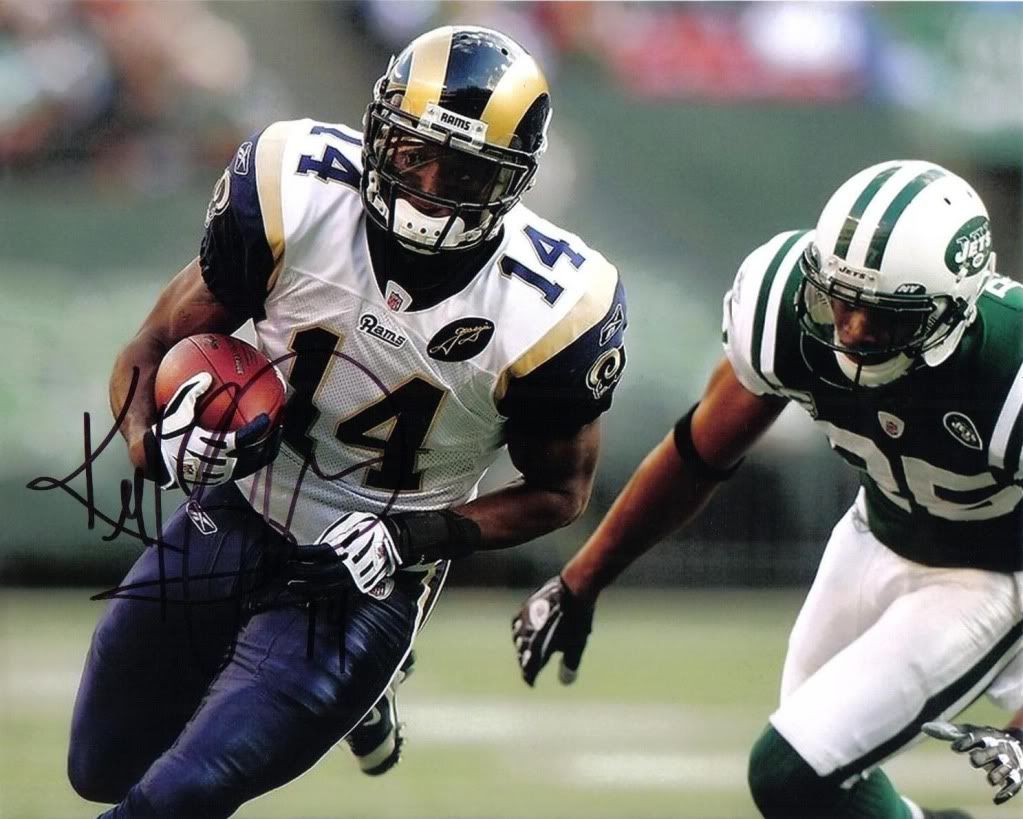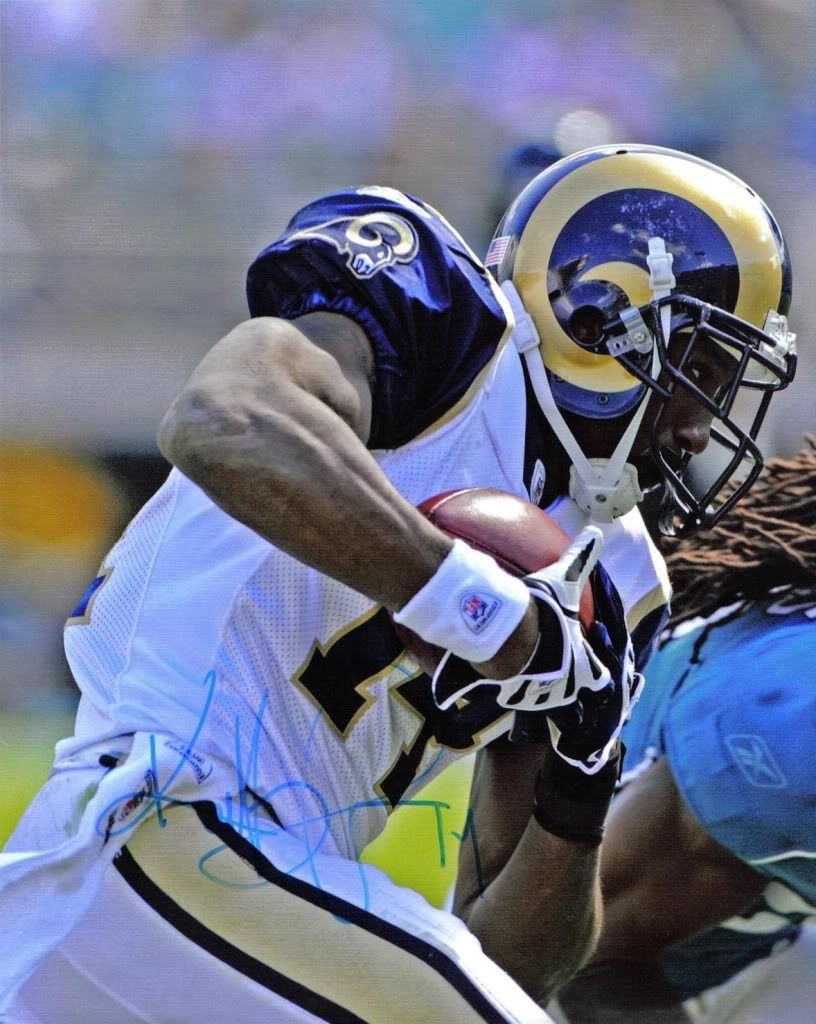 Good day Beckett.com members!

You are now visiting the greatest Keenan Burton Collection Page you will ever witness! Please scroll through my collection and check out the cards Ive worked very hard on this and I appreciate the love, comments, and criticism!



I now have 200+ Autographs of Keenan! and completed his TRUE Rookie Card set 31/31! So what a great milestone that is for me in this super collection!

Thanks and enjoy!

Ill start with the low end and work my way to the 1/1s

Kentucky Collection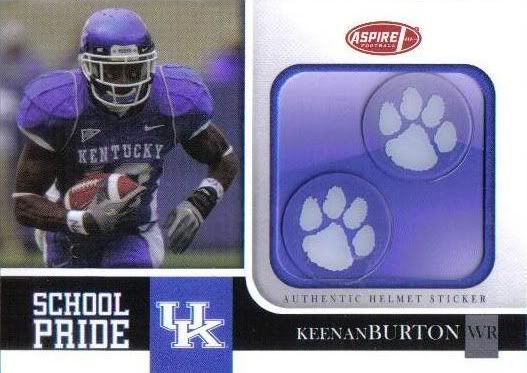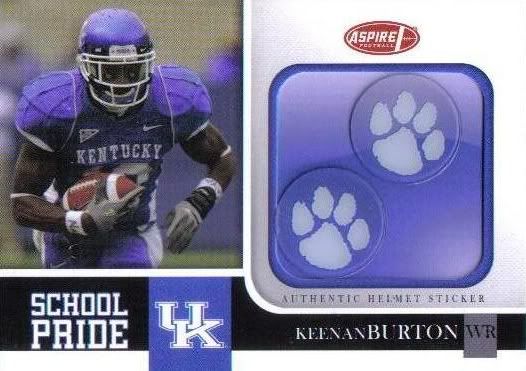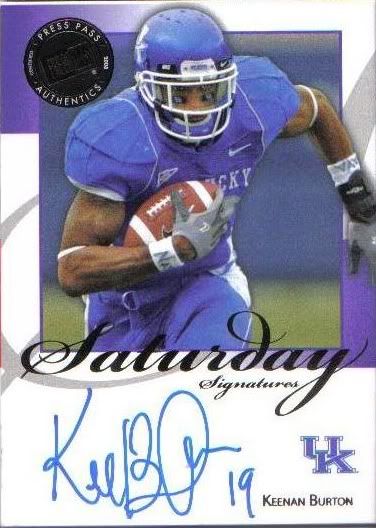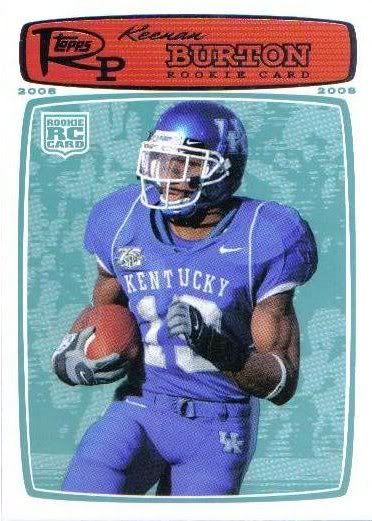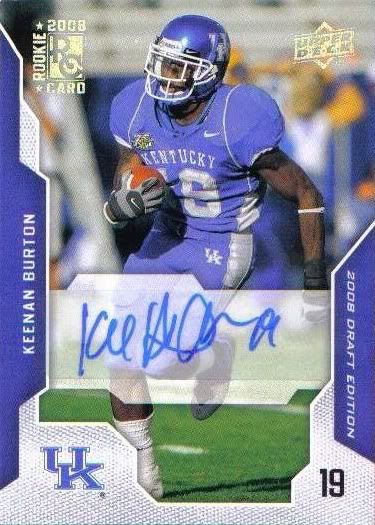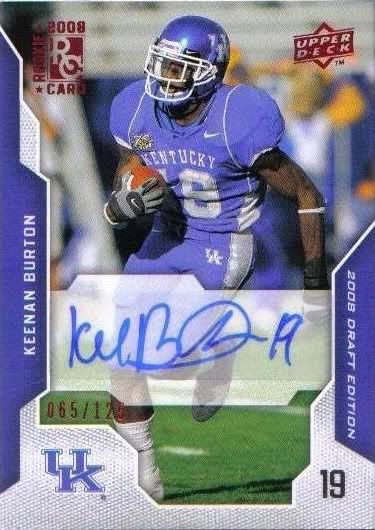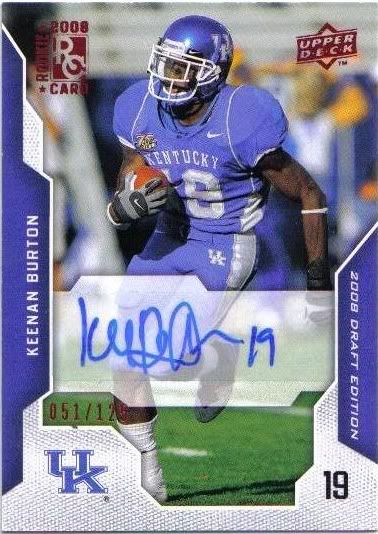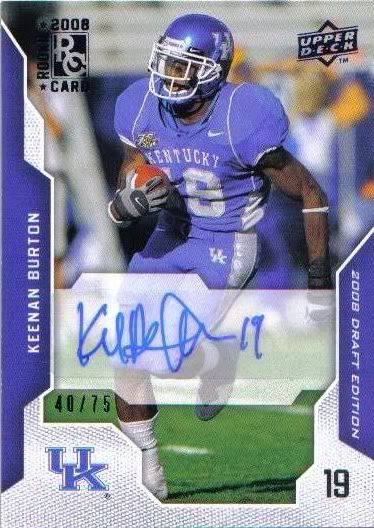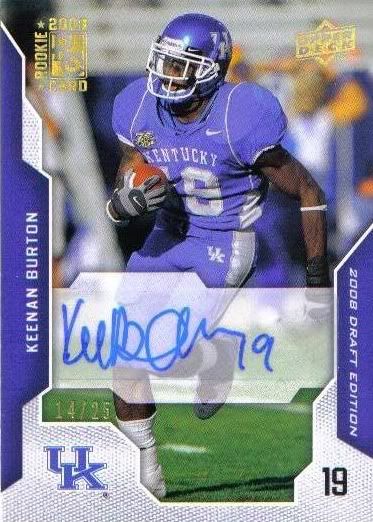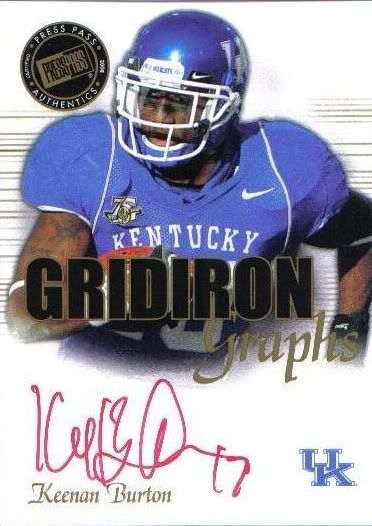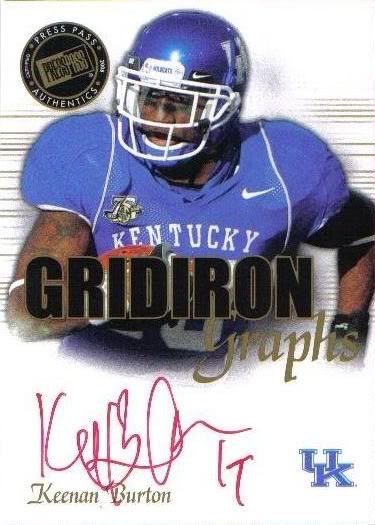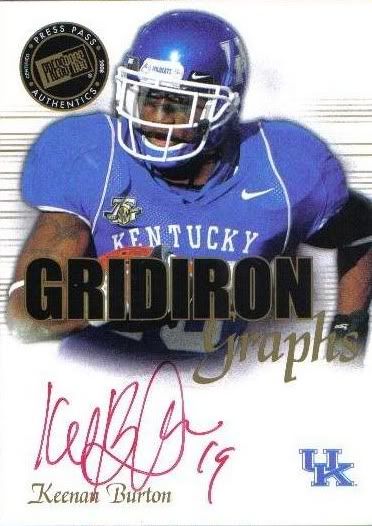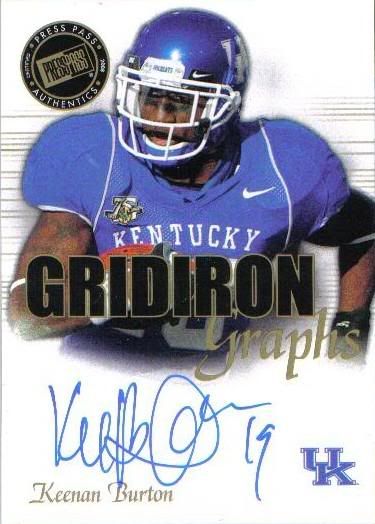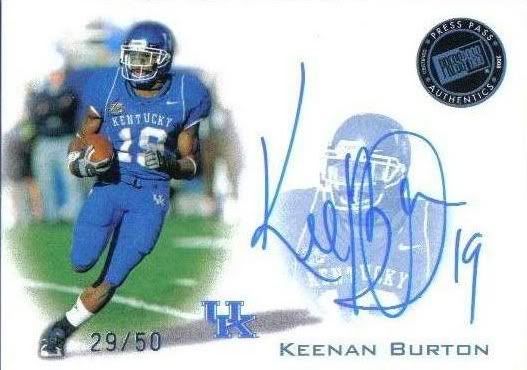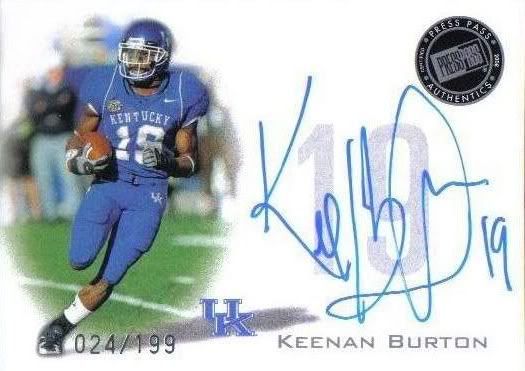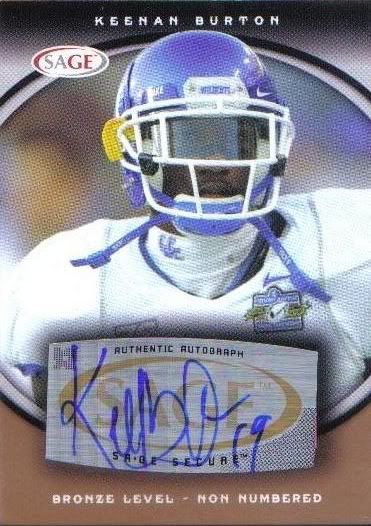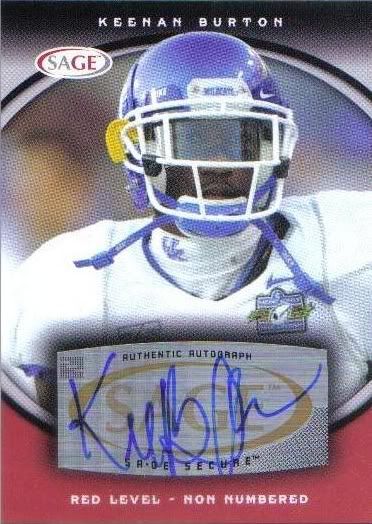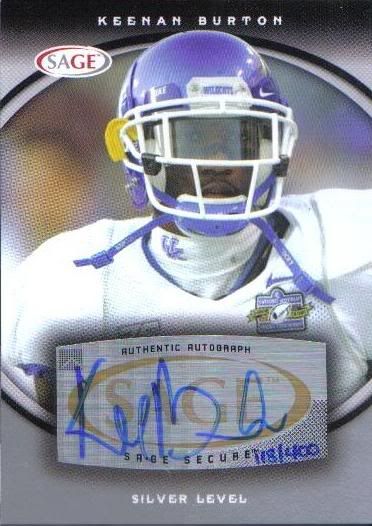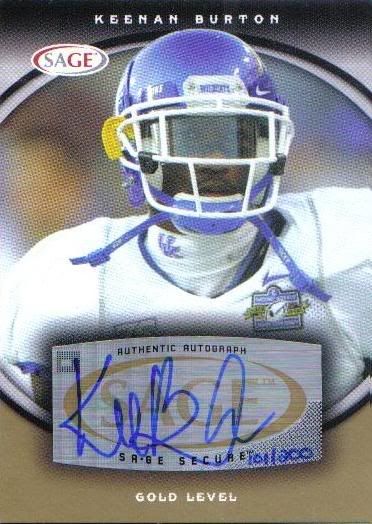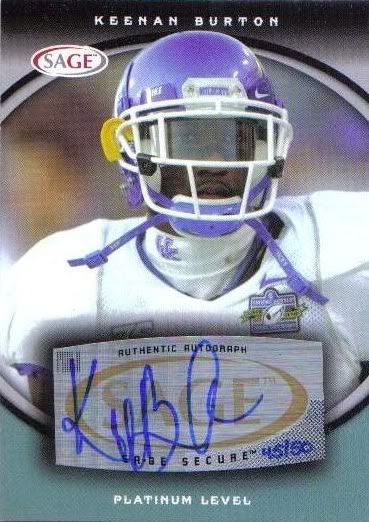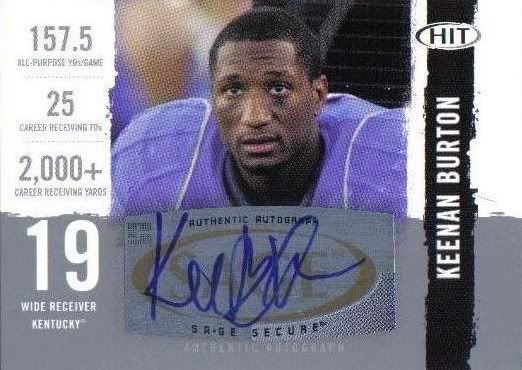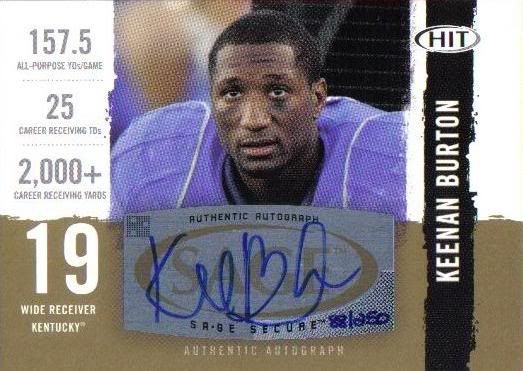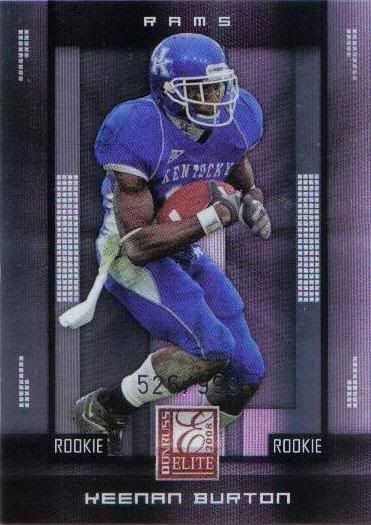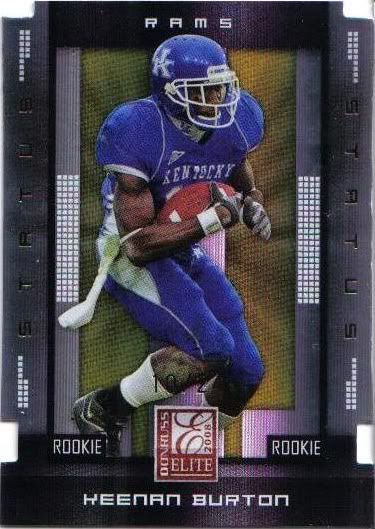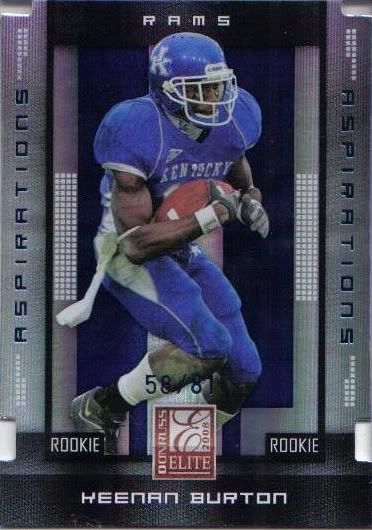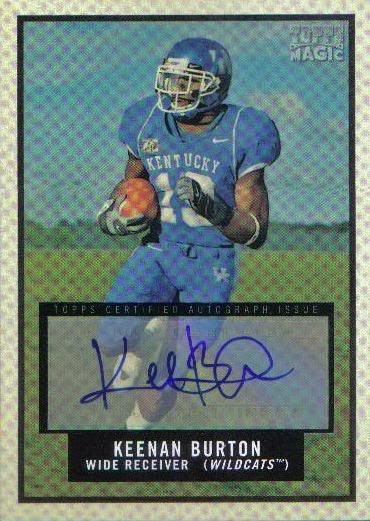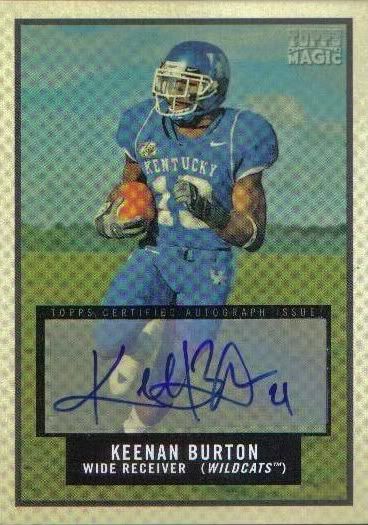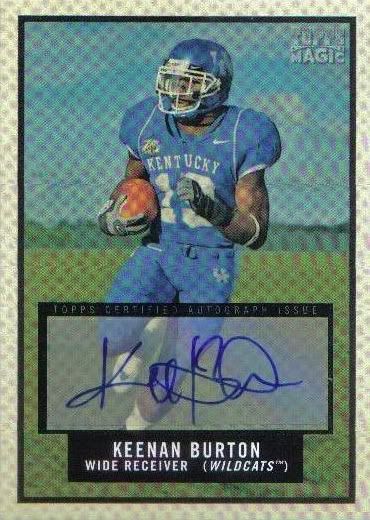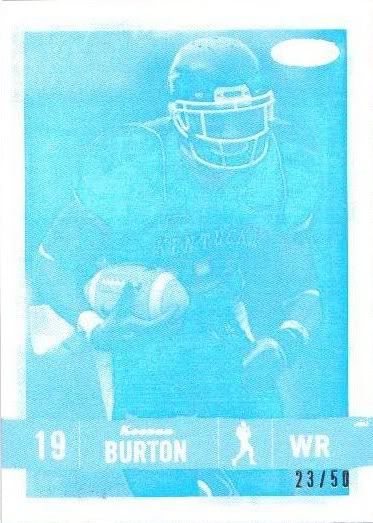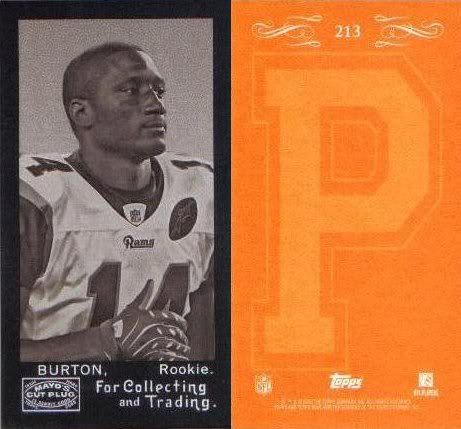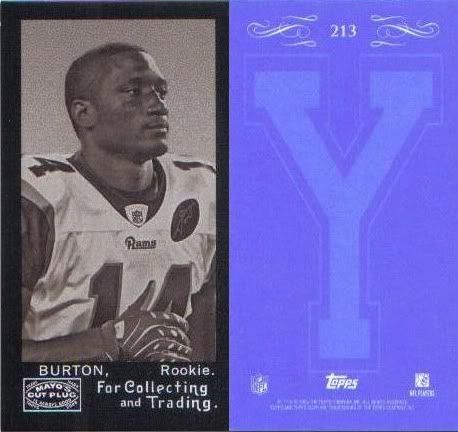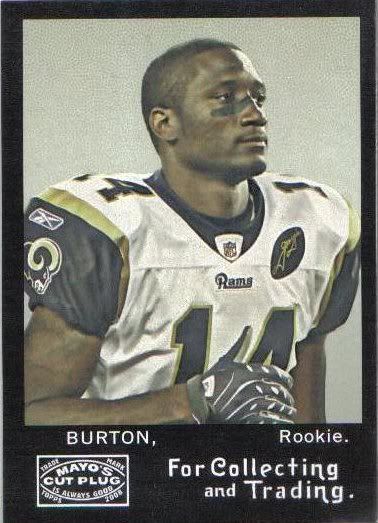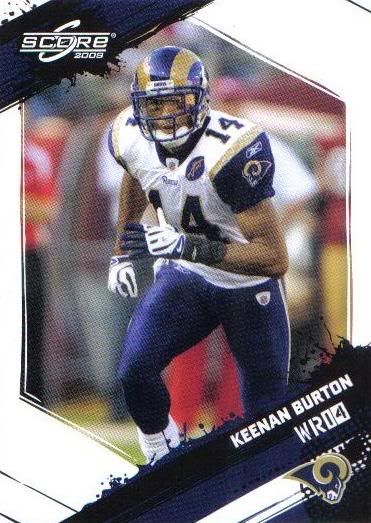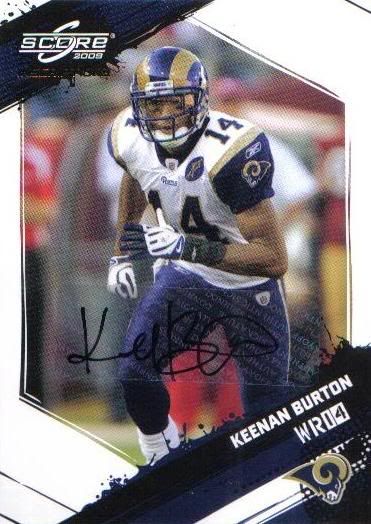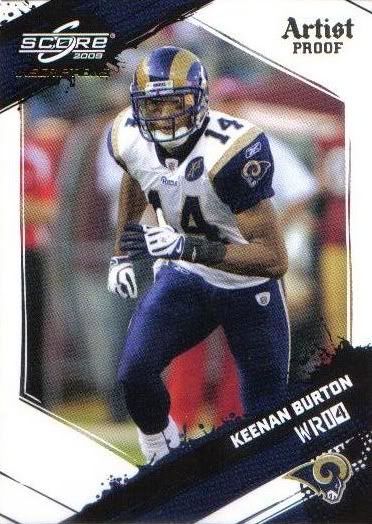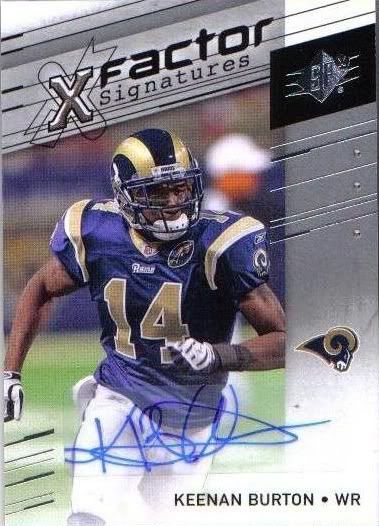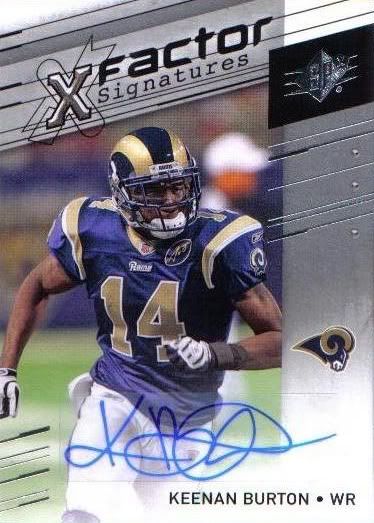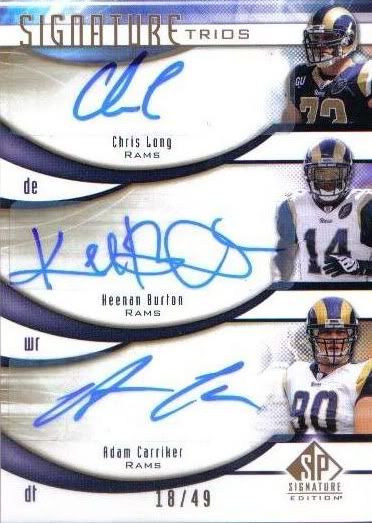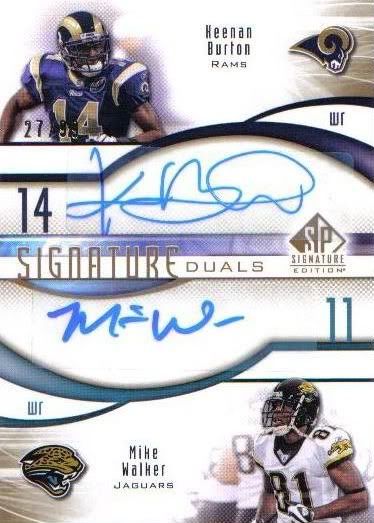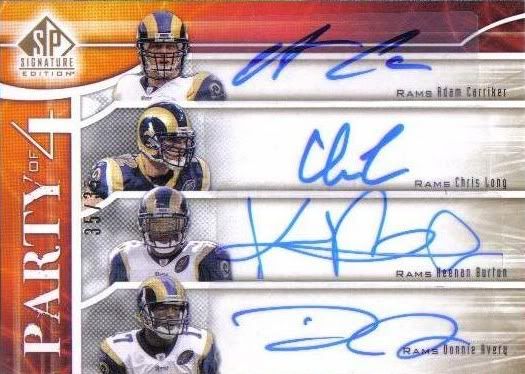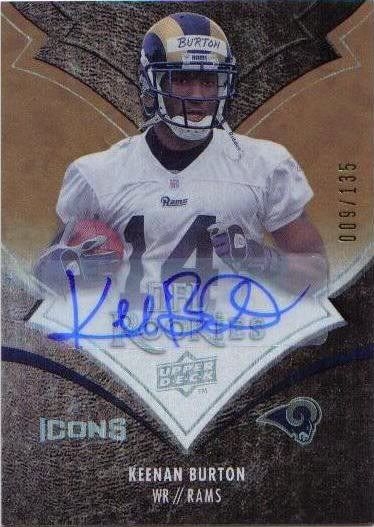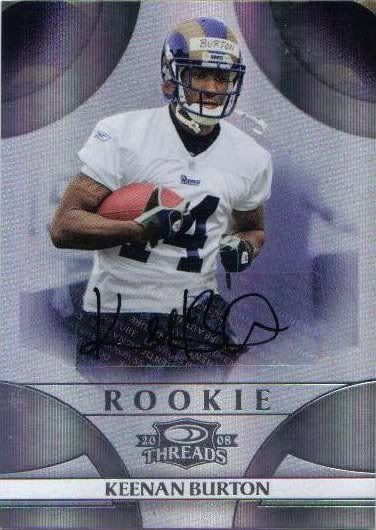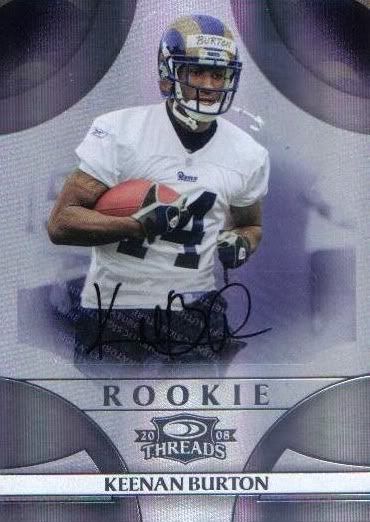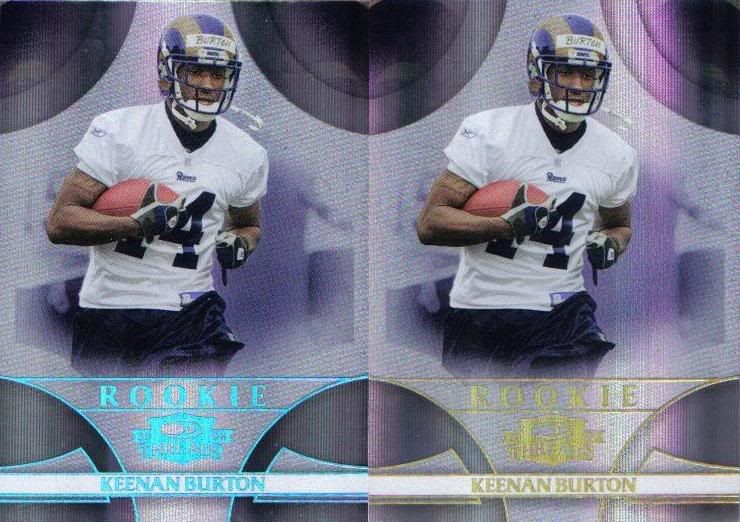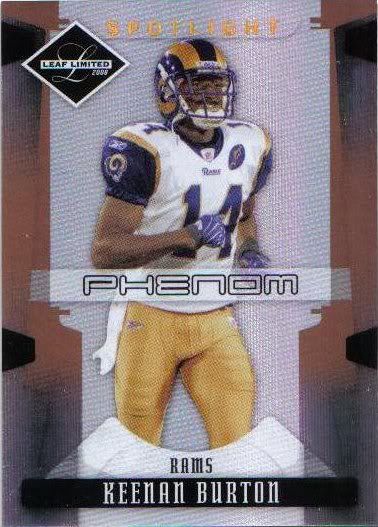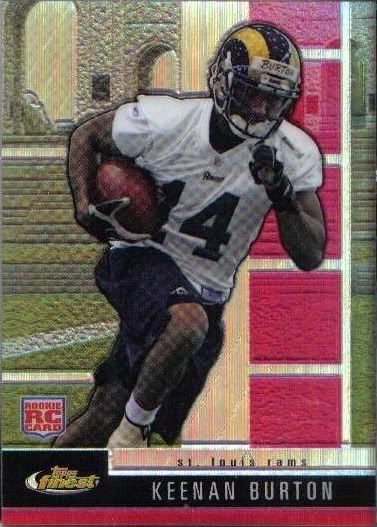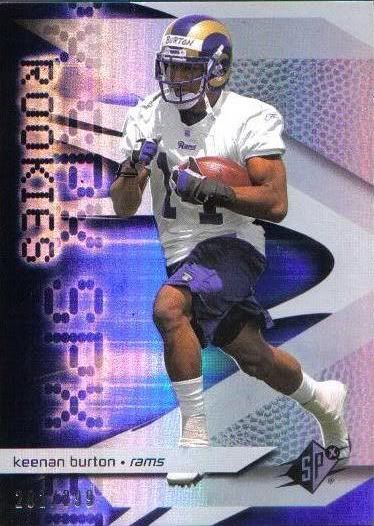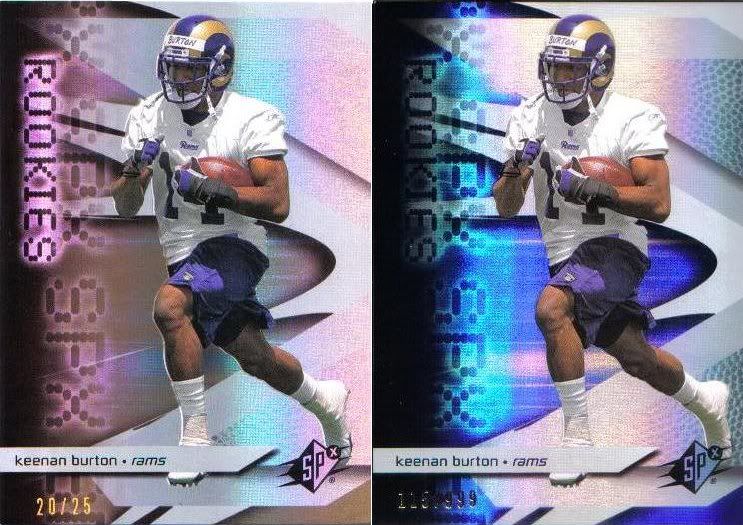 Gold SOTF /50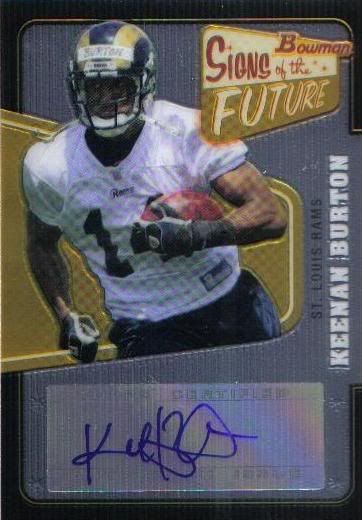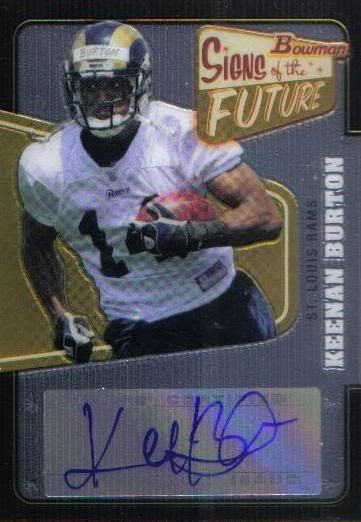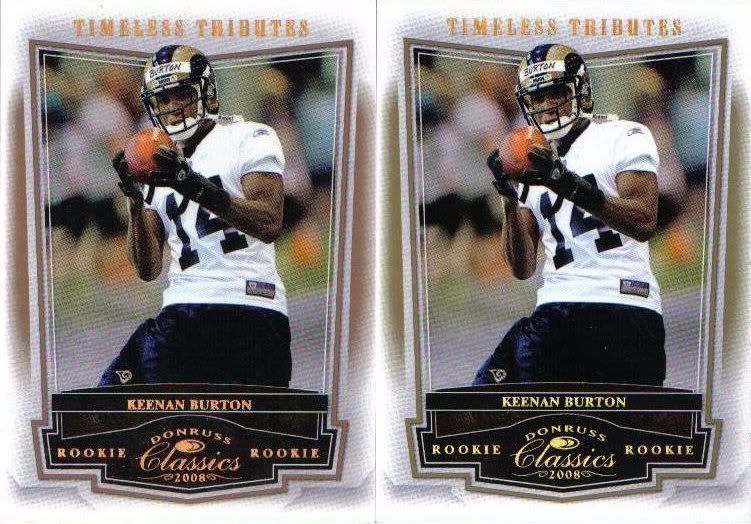 Gold /50 Platinum /10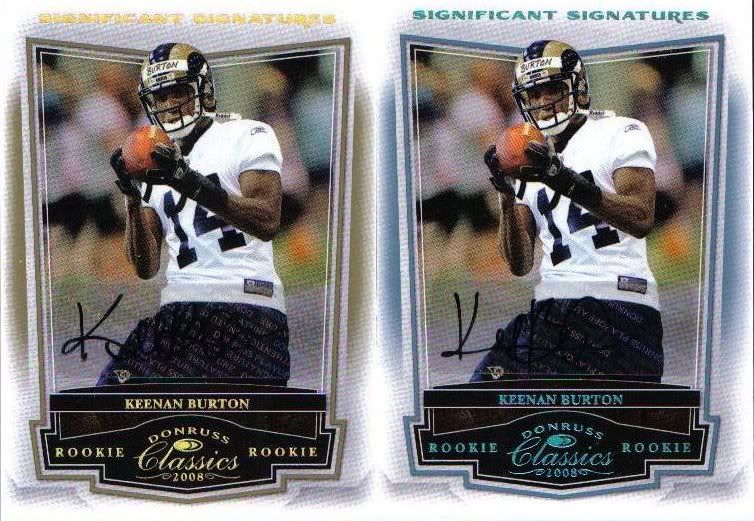 Blue /100 Gold /25 Emerald /5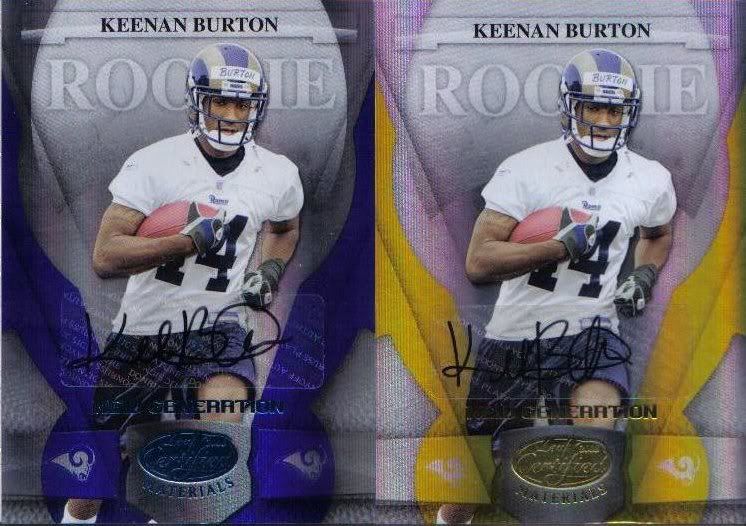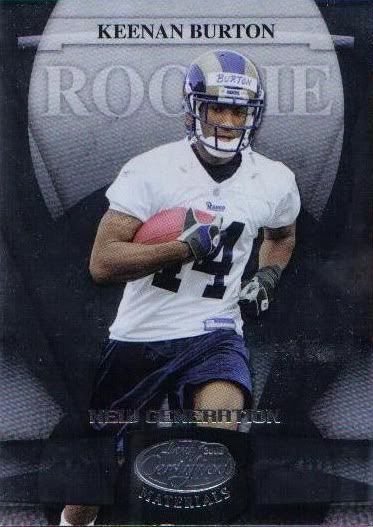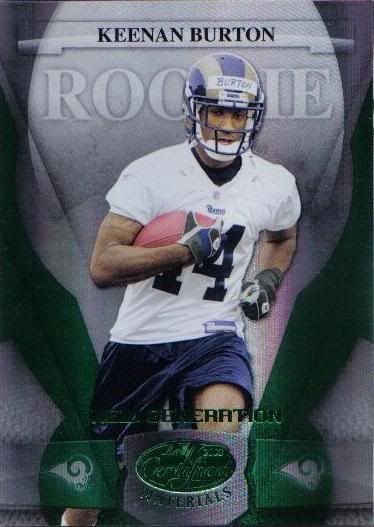 Auto /50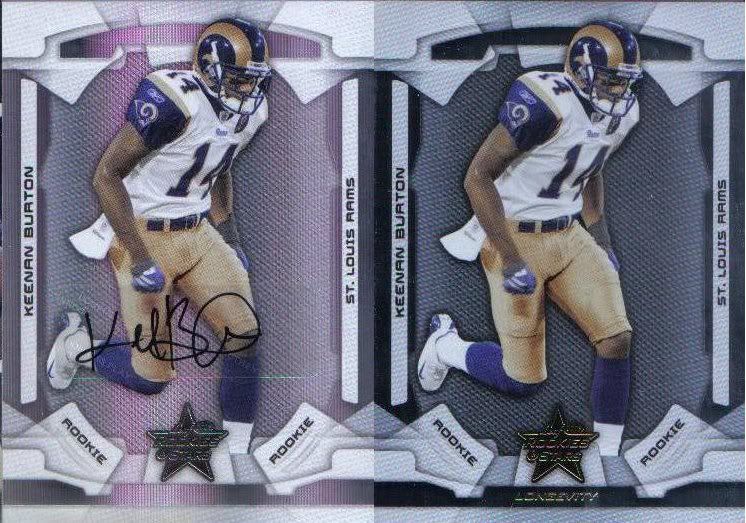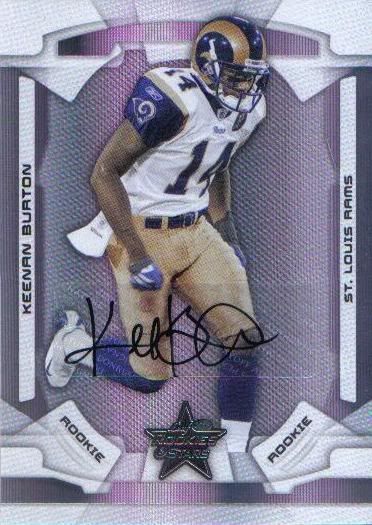 PA /99



Ultimate Collection Rookies /275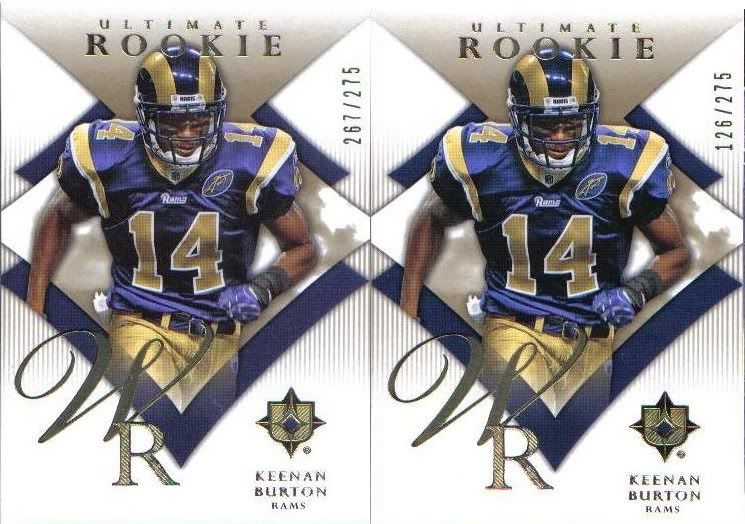 /999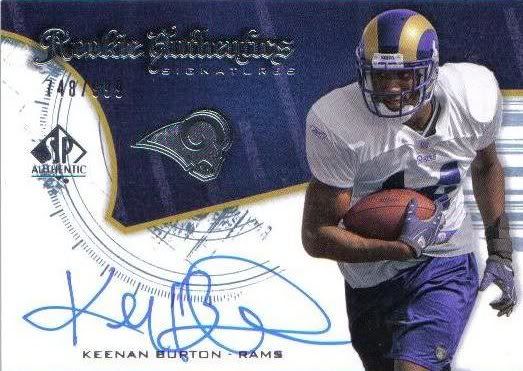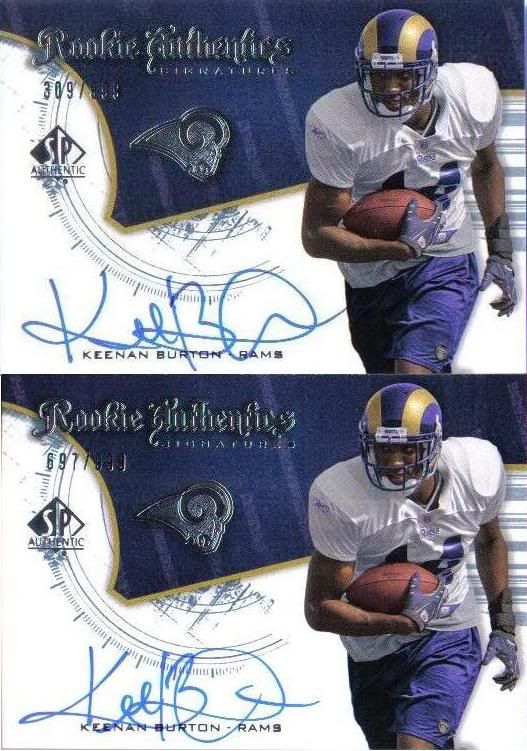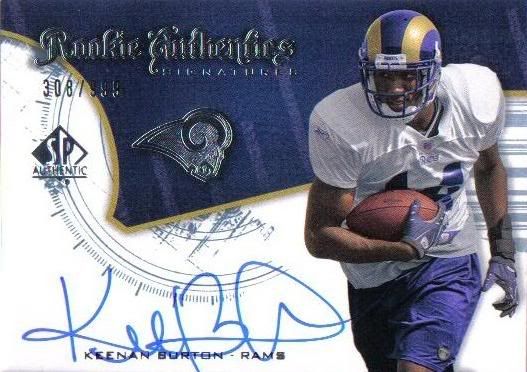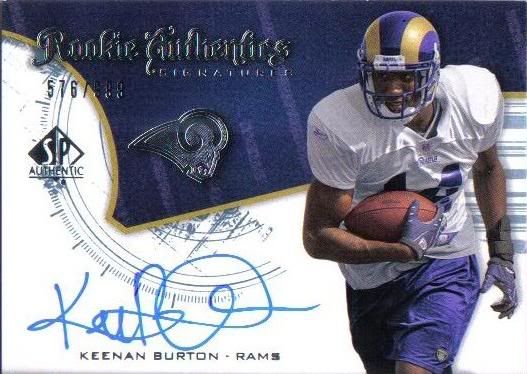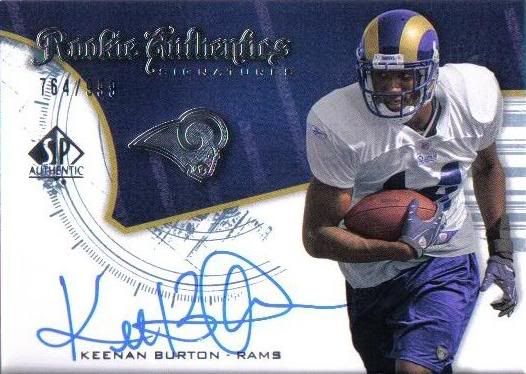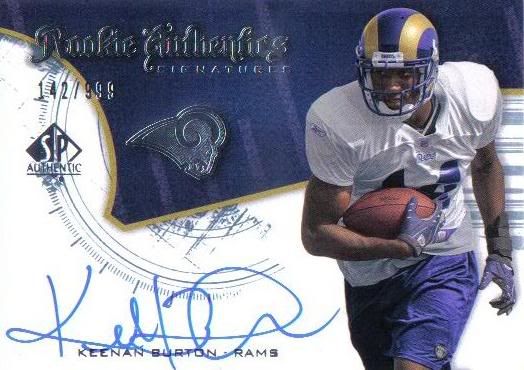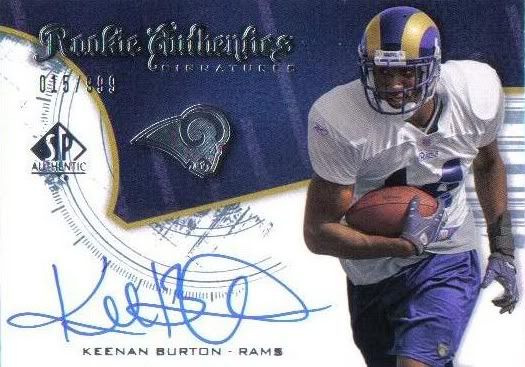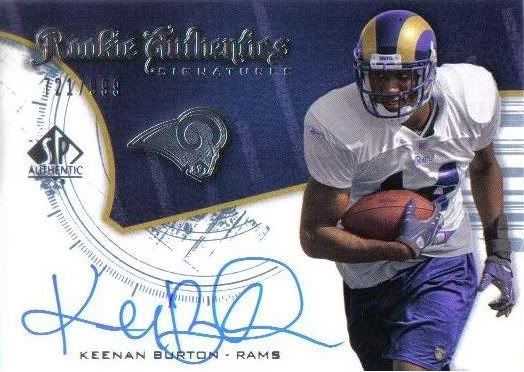 25/25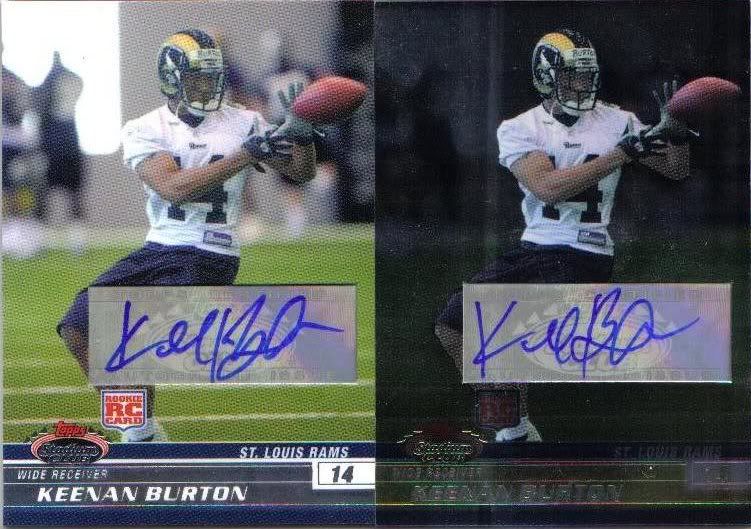 Xfractor /25 Refractor /99 Rc /419


Limited /299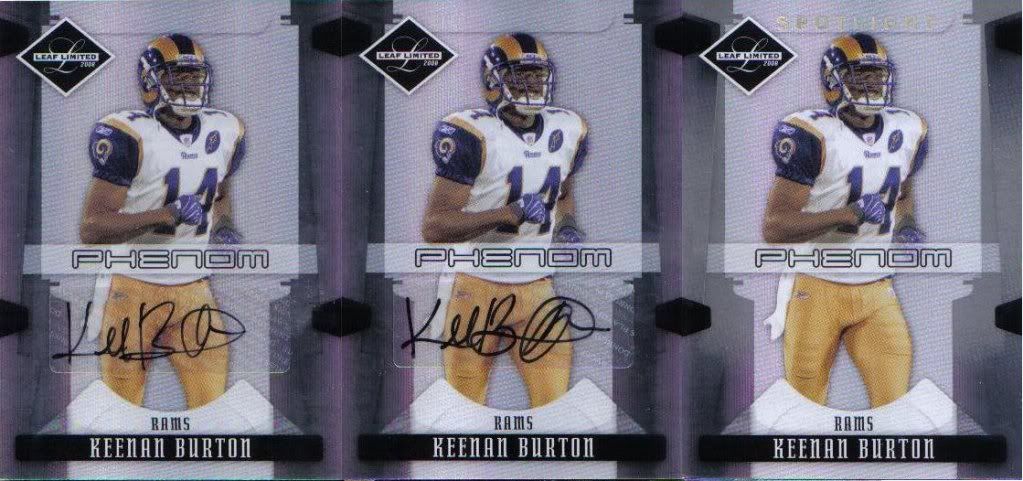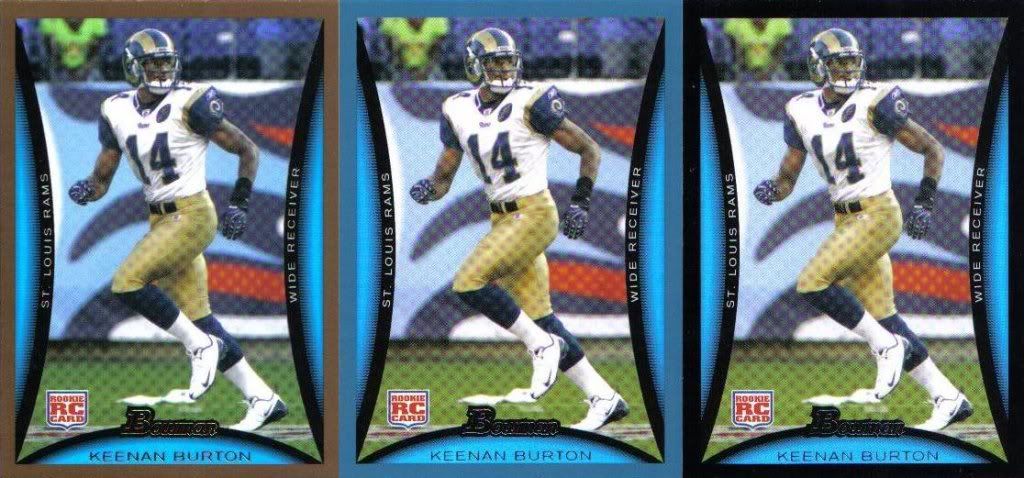 /99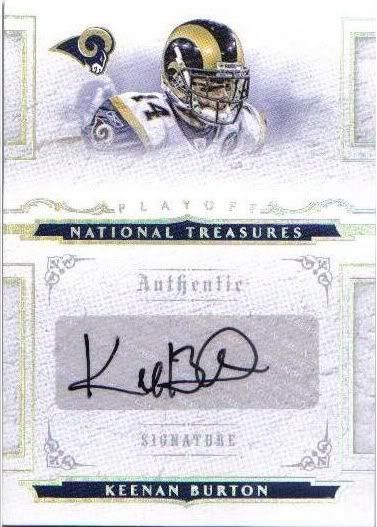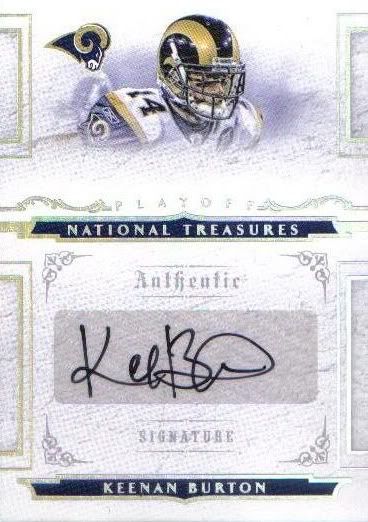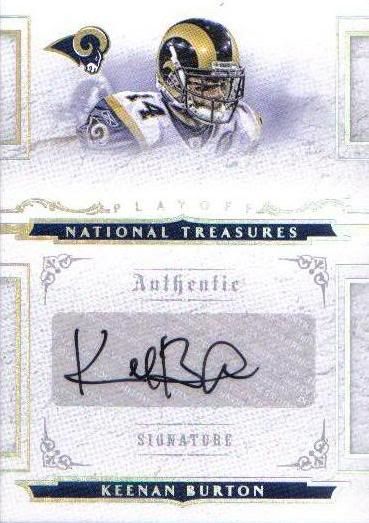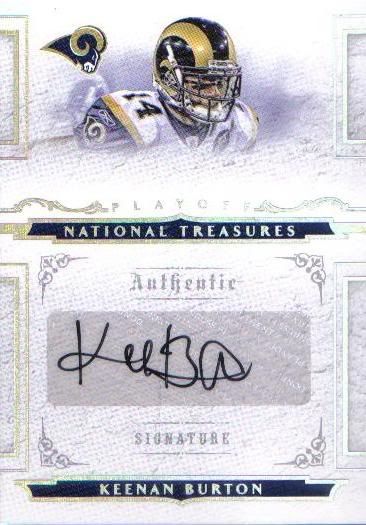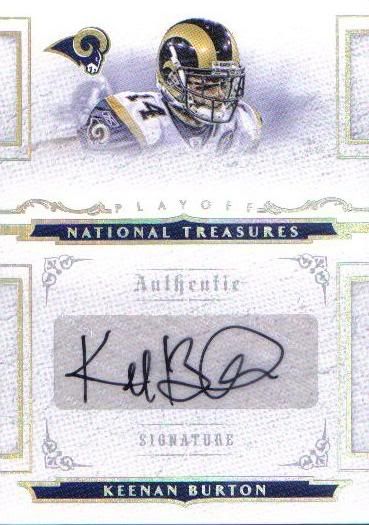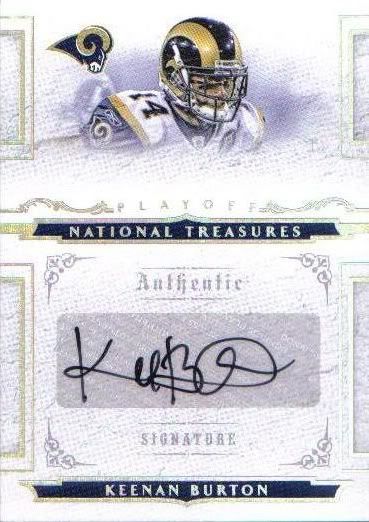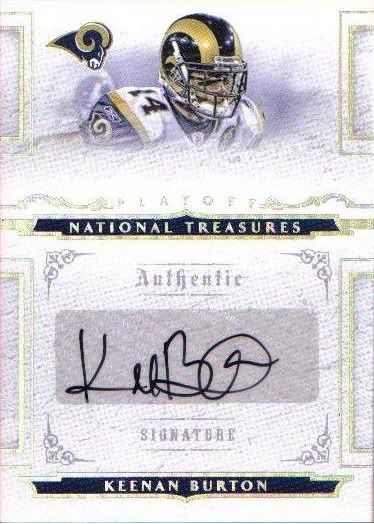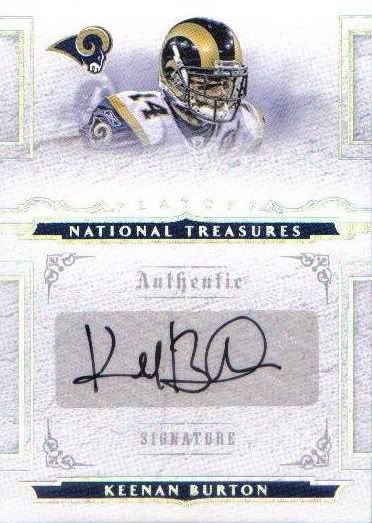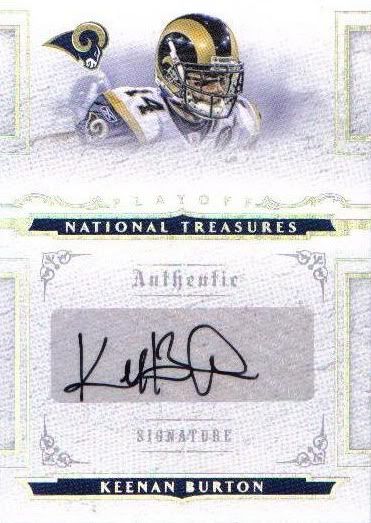 Endzone /6 Red Zone /30 Gold Zone /50 Inscriptions /500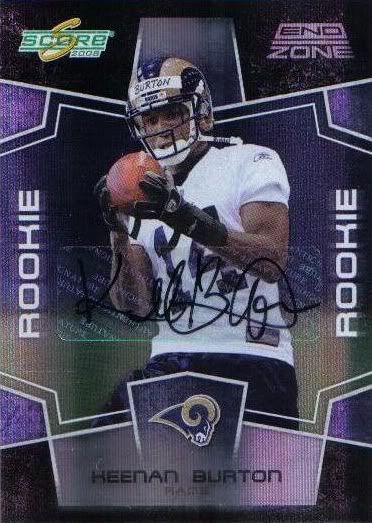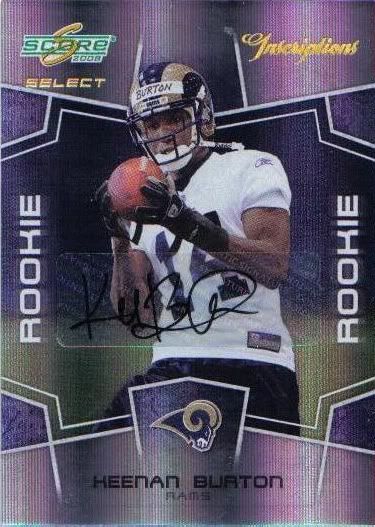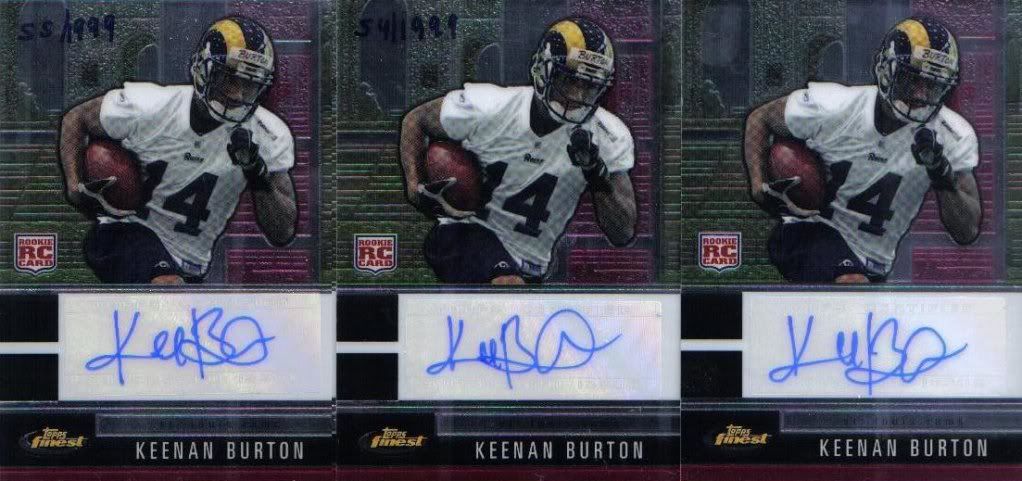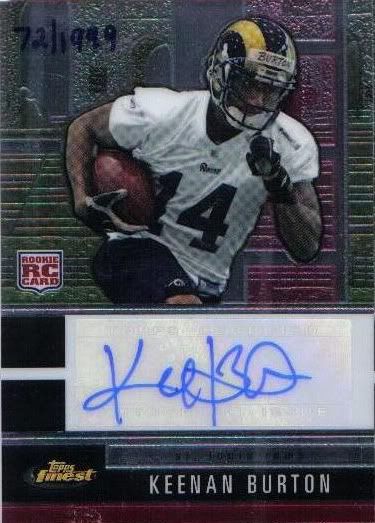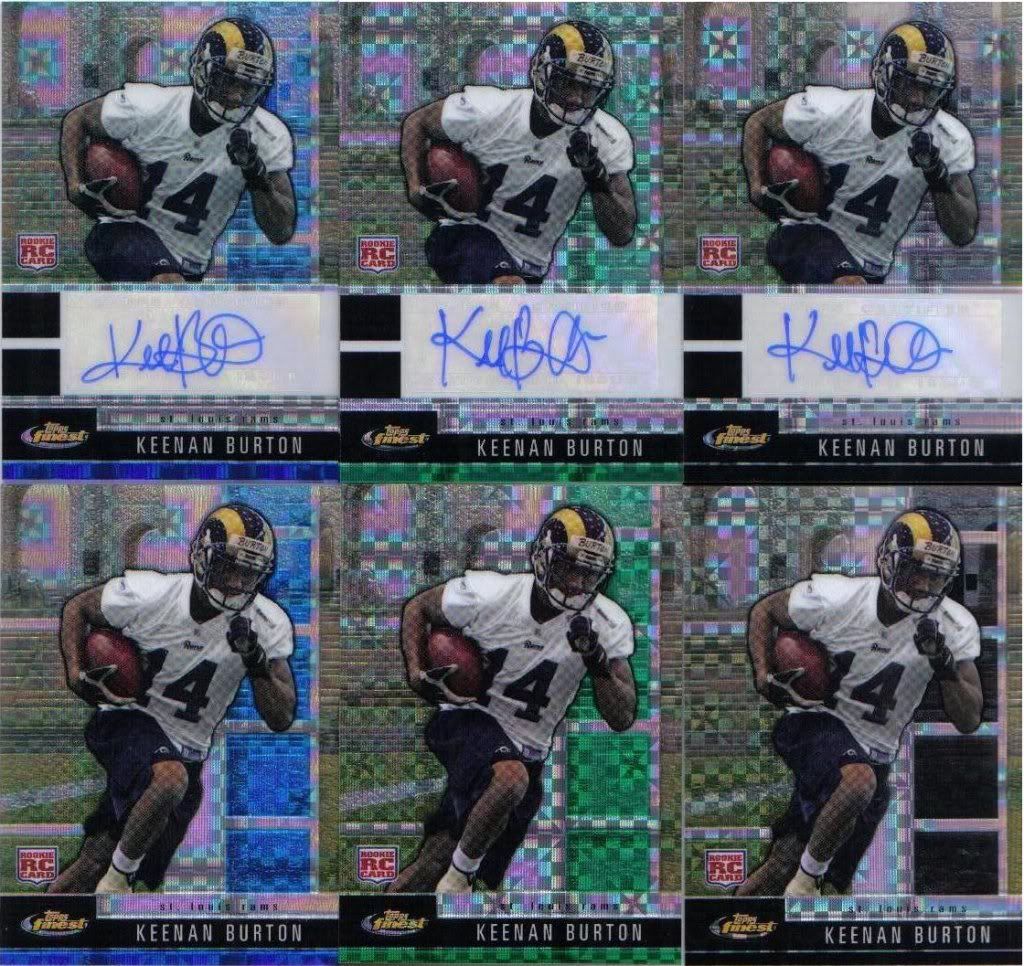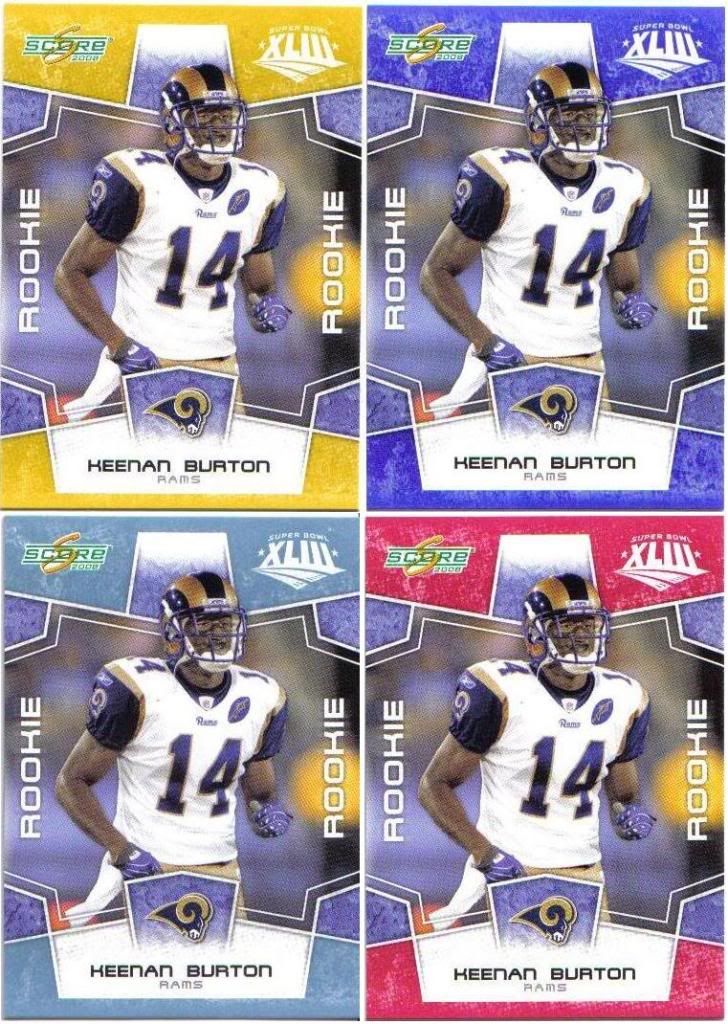 /250 /25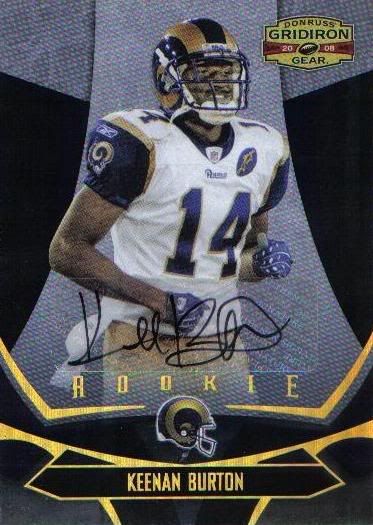 Black Autos /10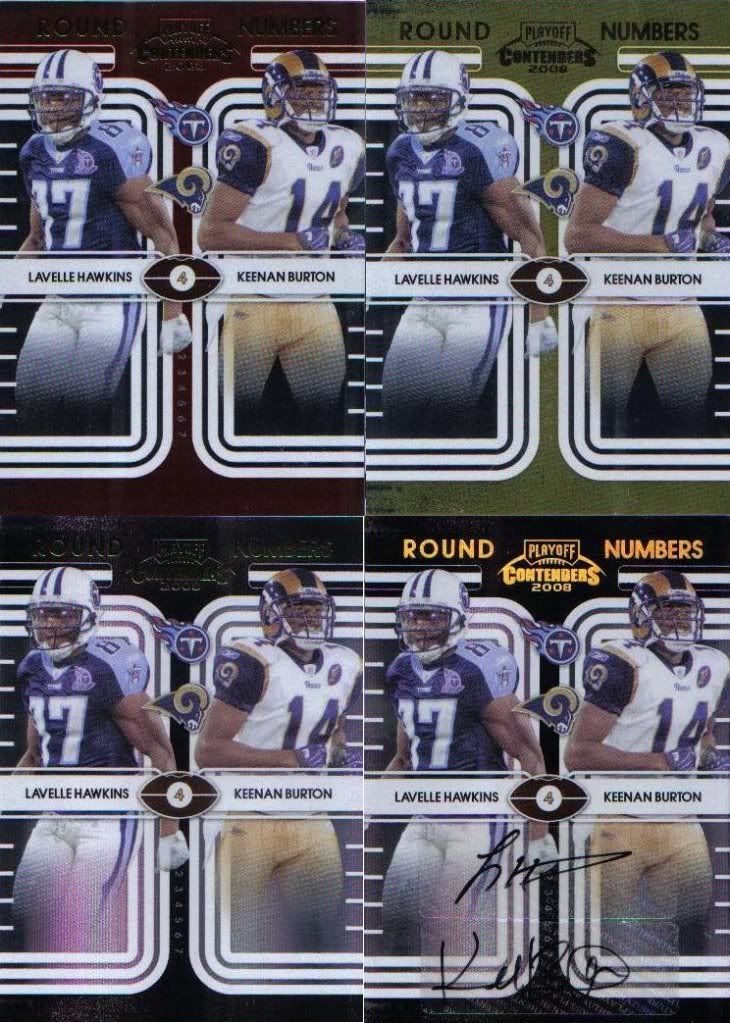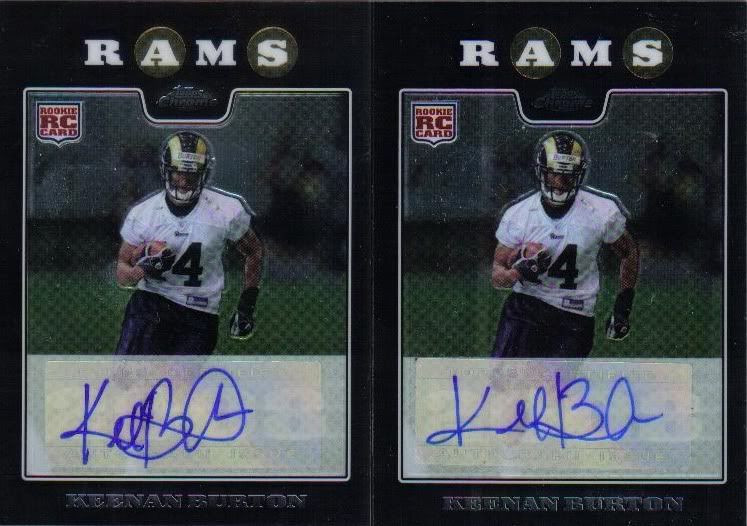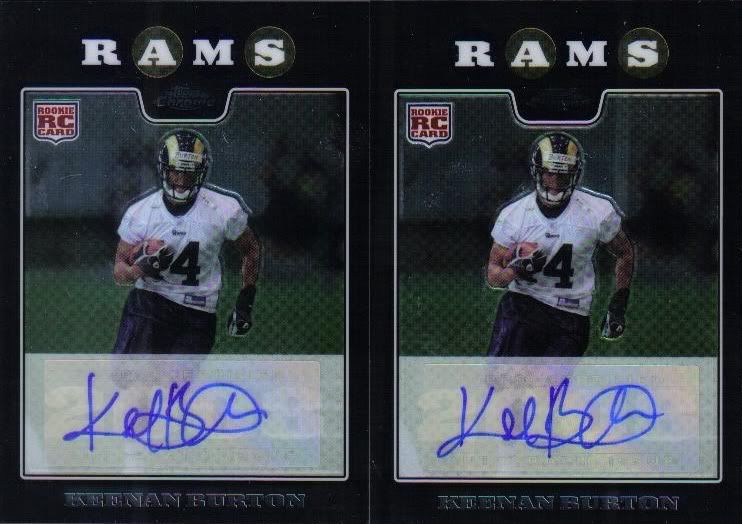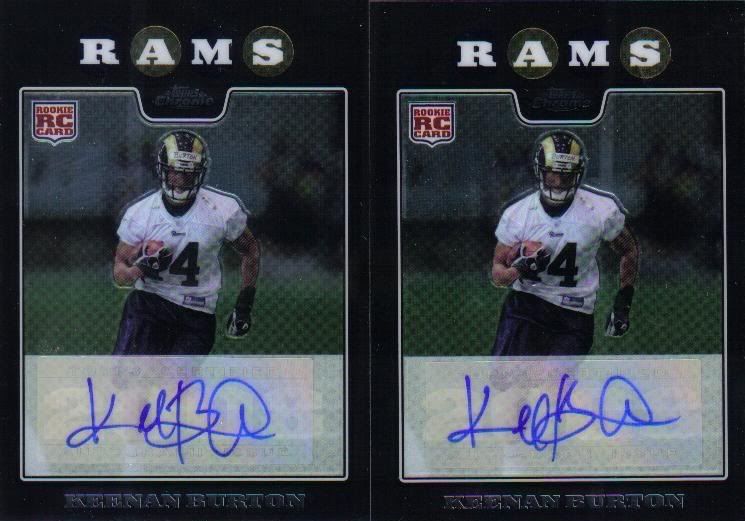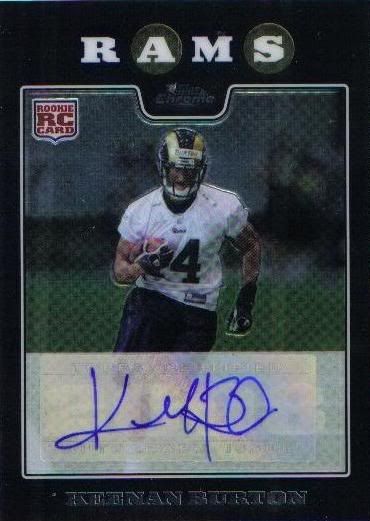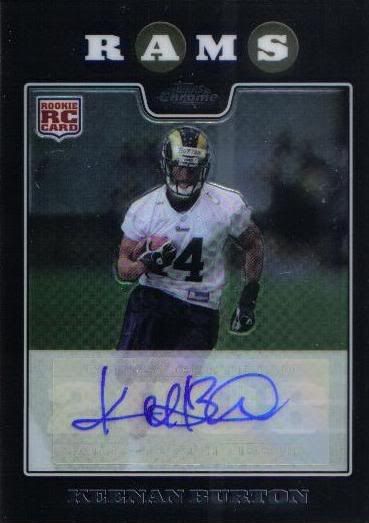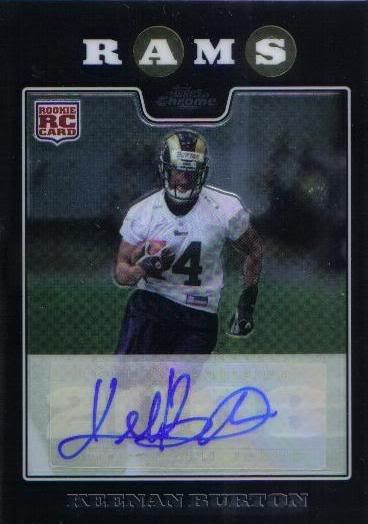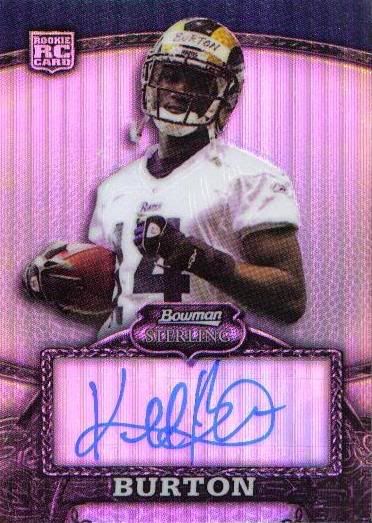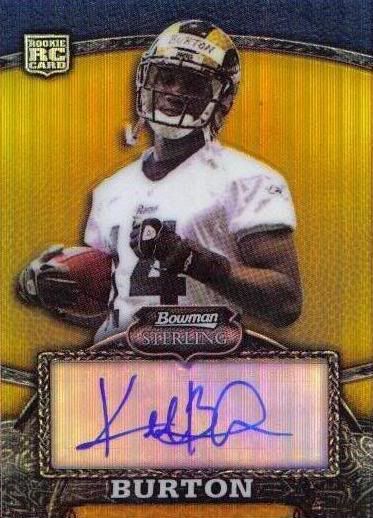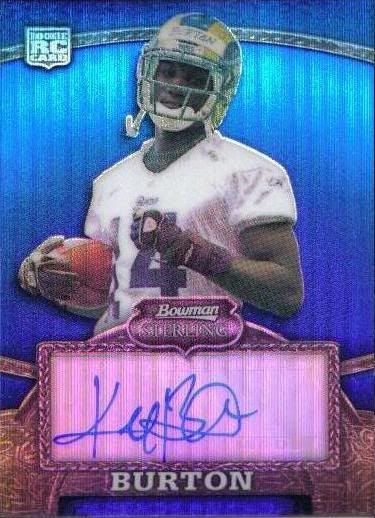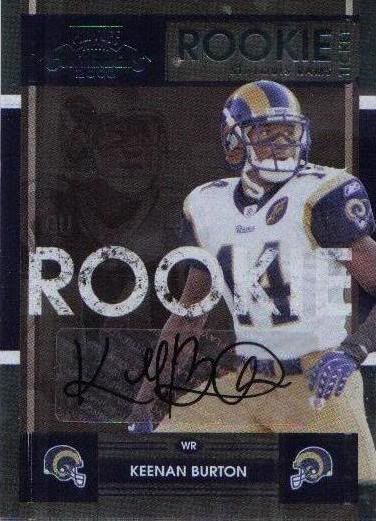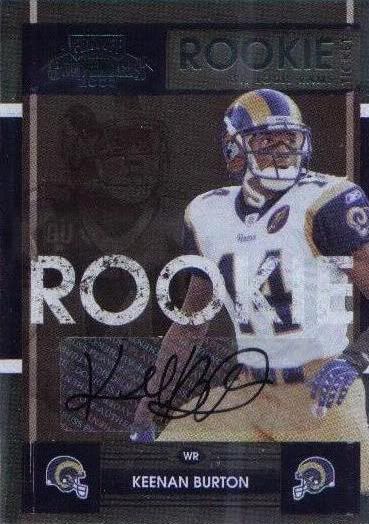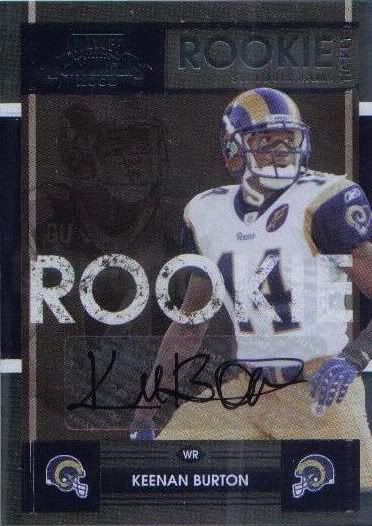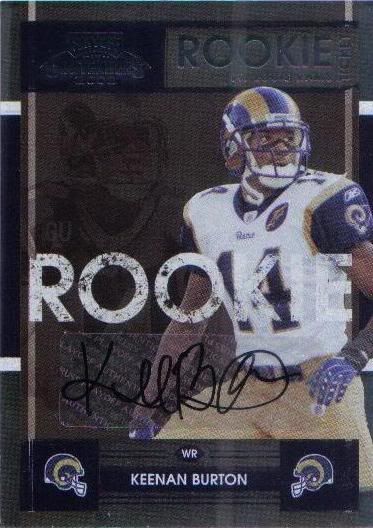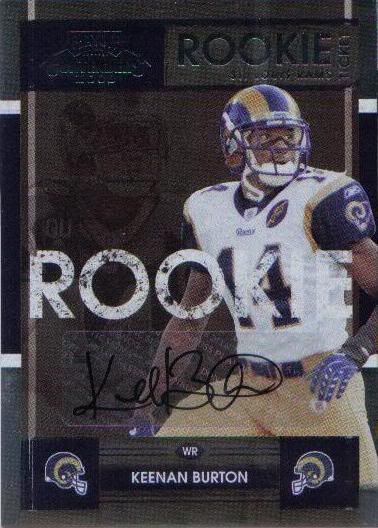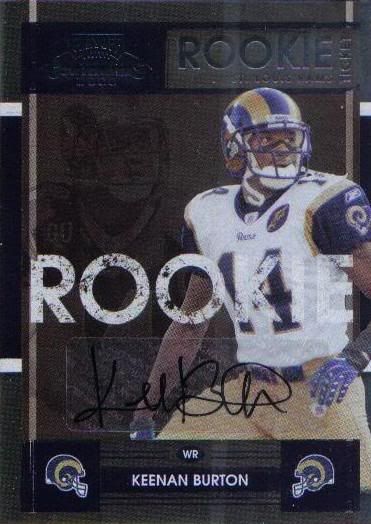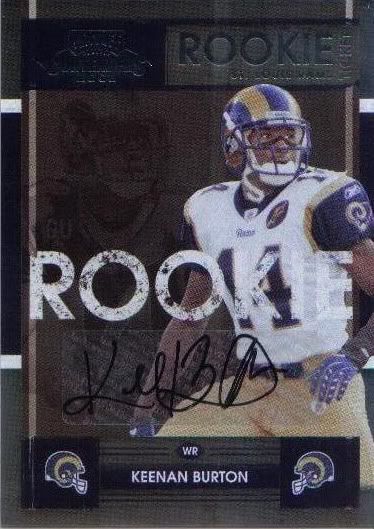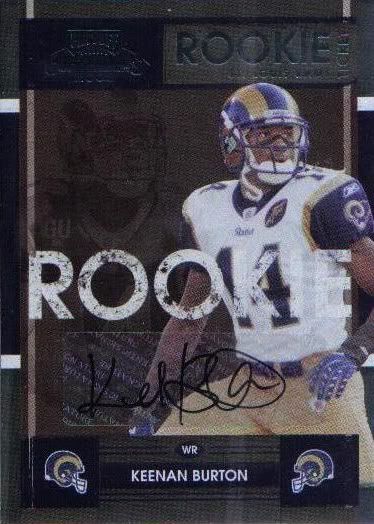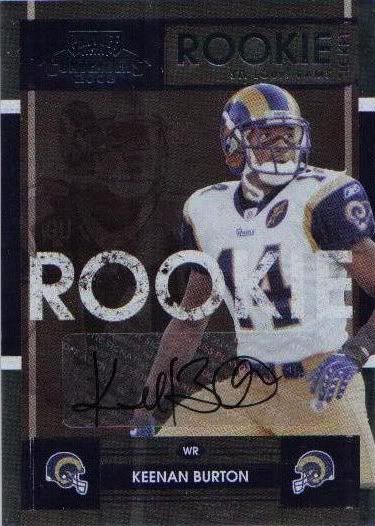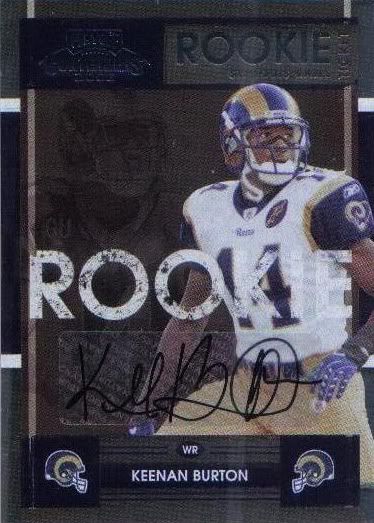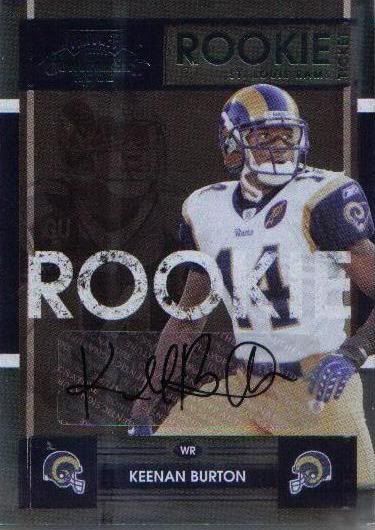 UD Star Rookies Auto 1/35

Exquisite Rookie Auto /150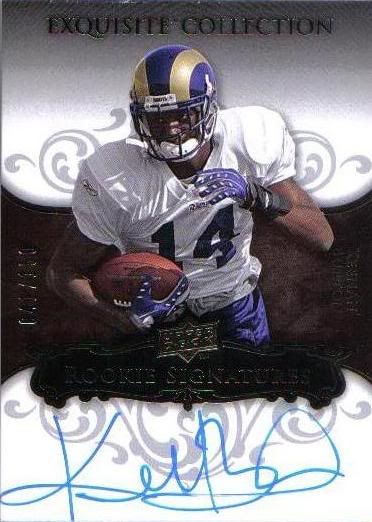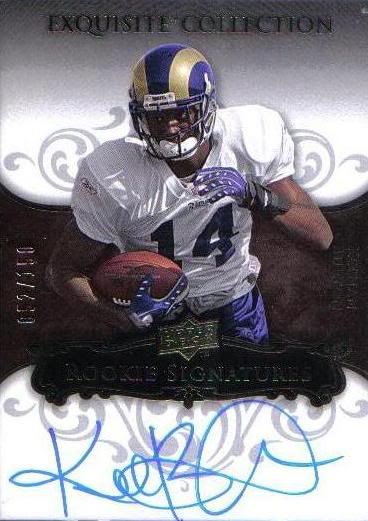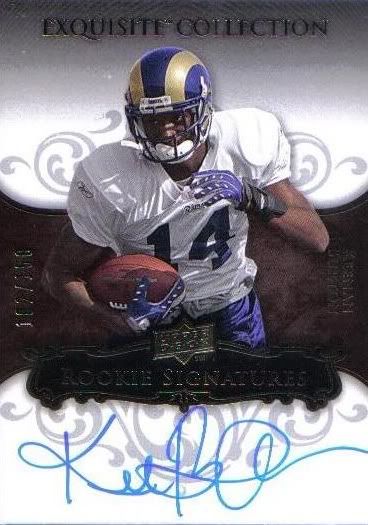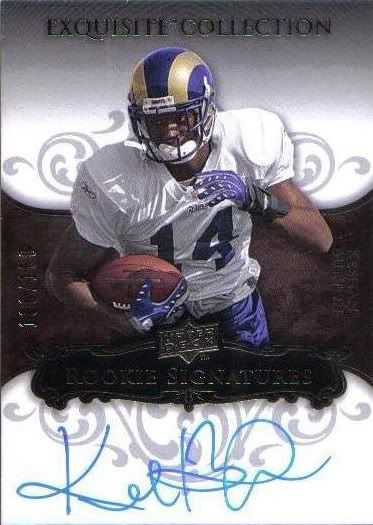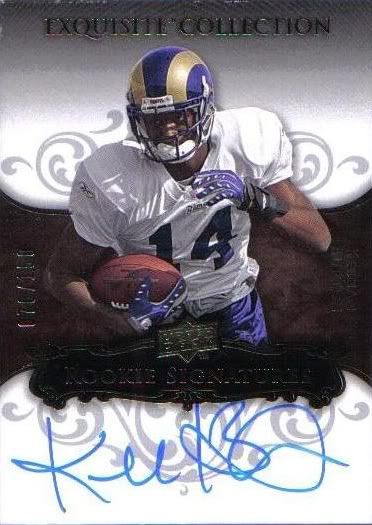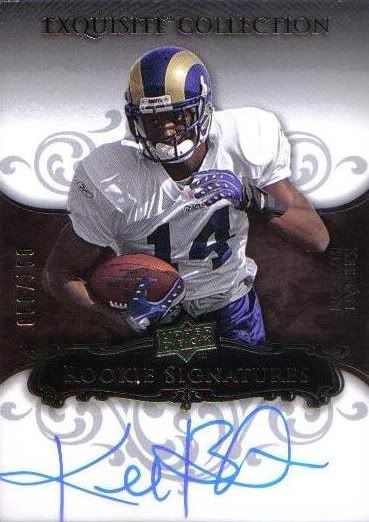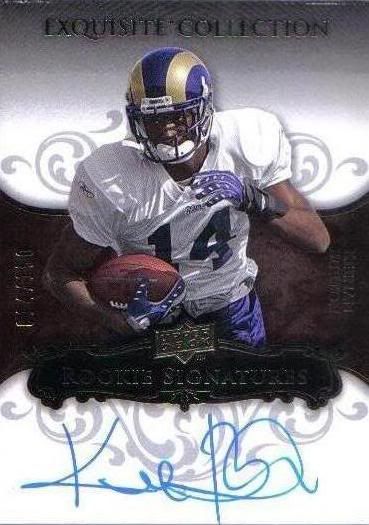 Exquisite Rookie Auto /30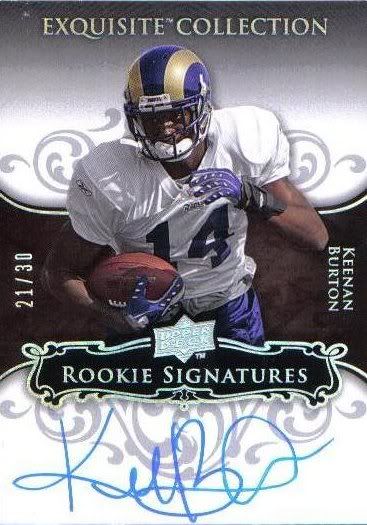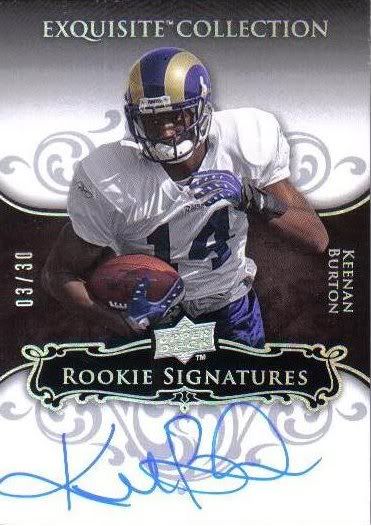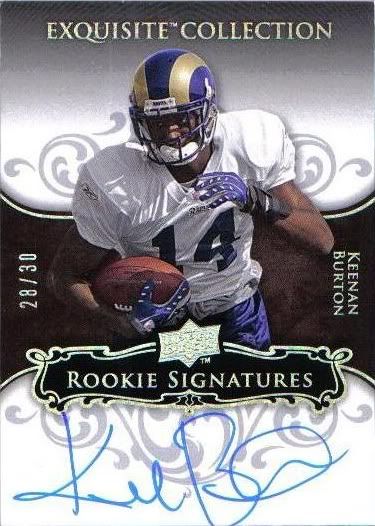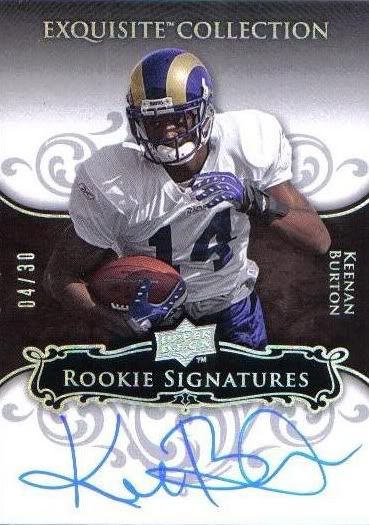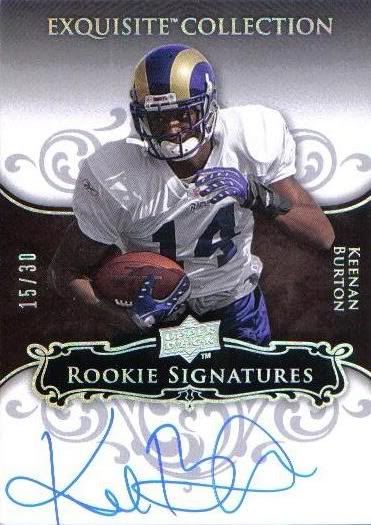 Leaf Limited Monikers Auto 03/10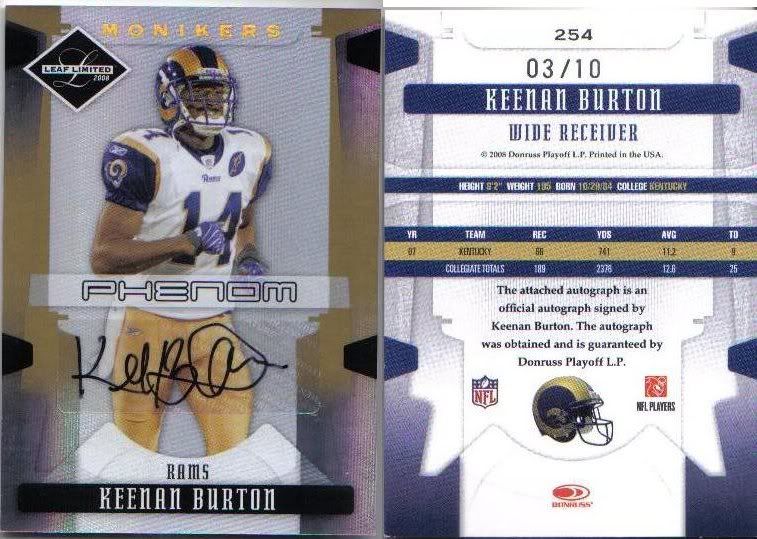 Topps Chrome Superfractor Auto /10

Keenan Burtons Jersey Number Collection
+Consists of NFL & College Jersey Numbers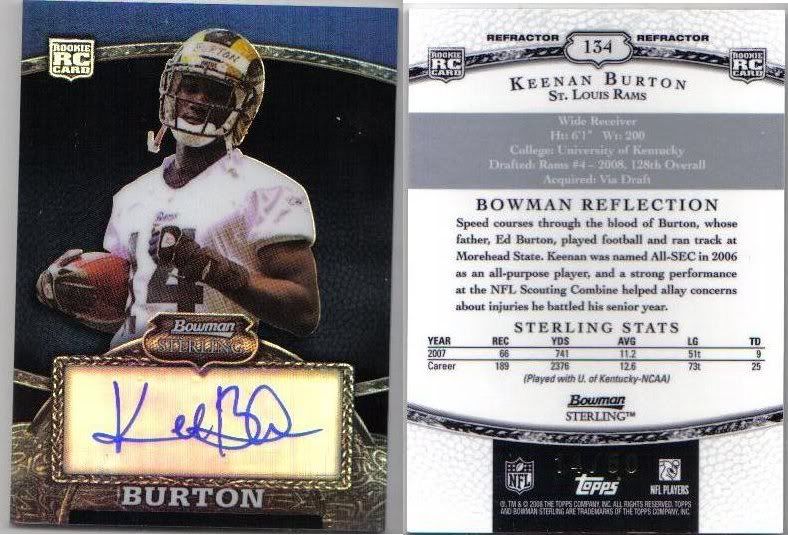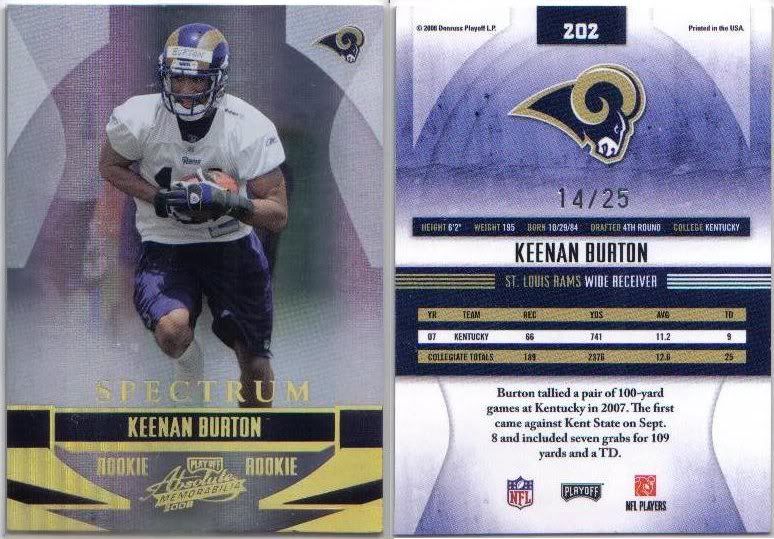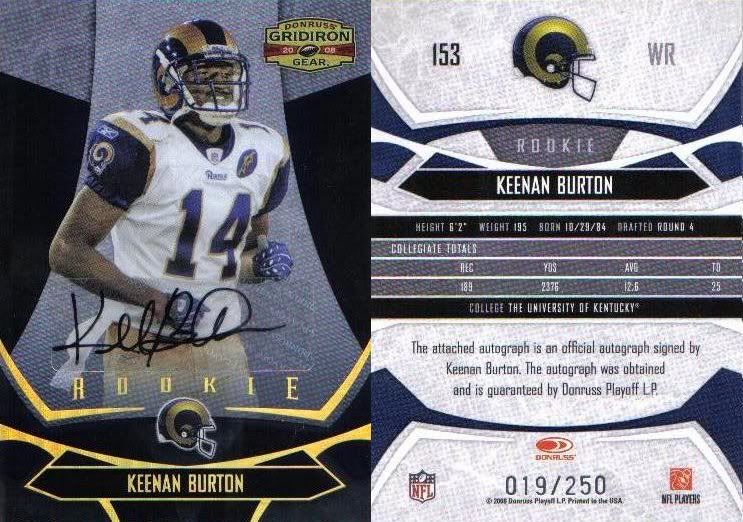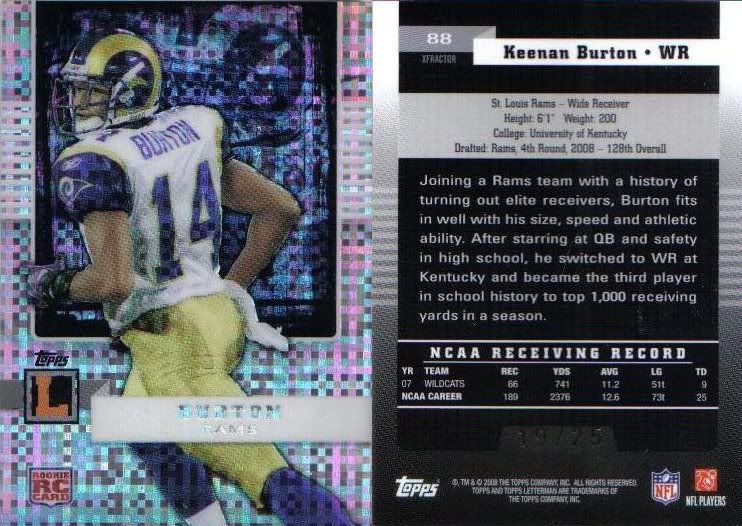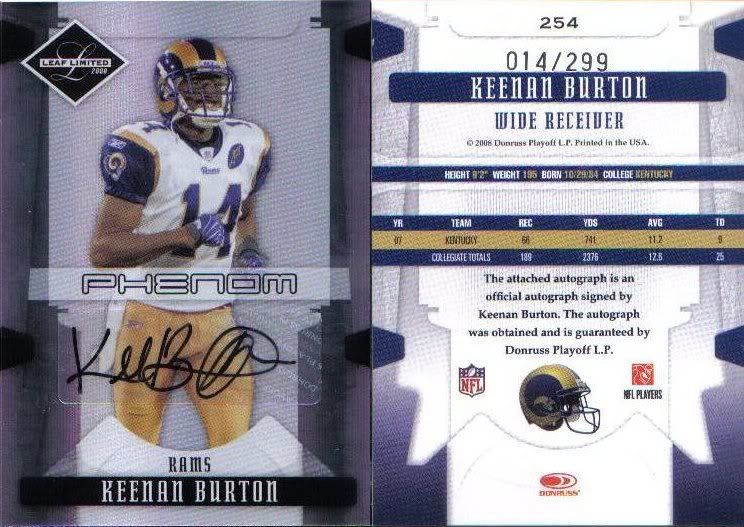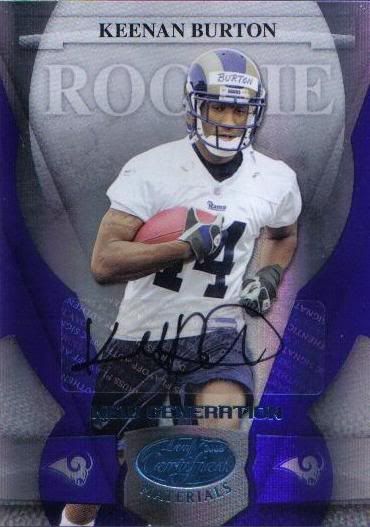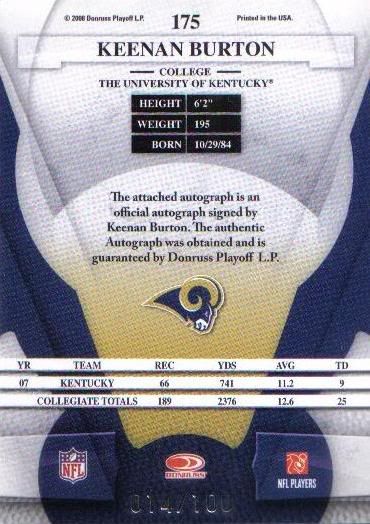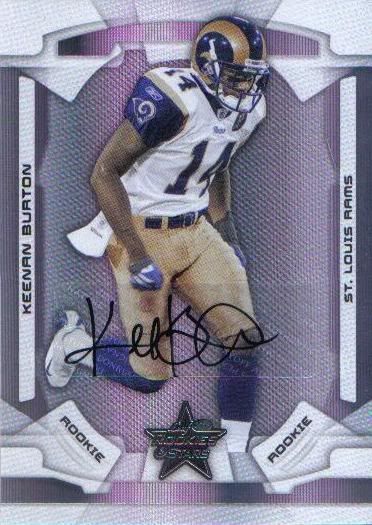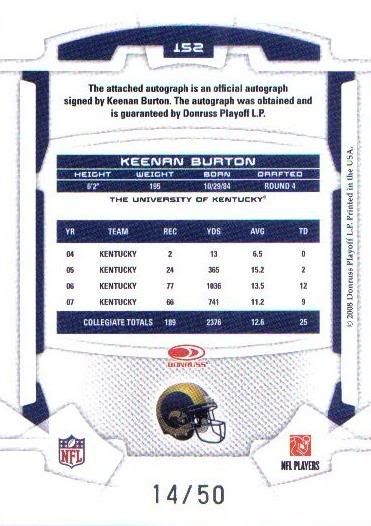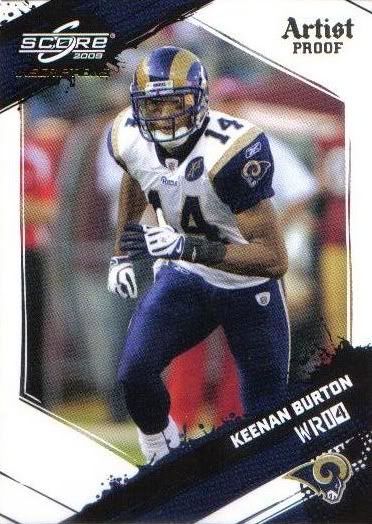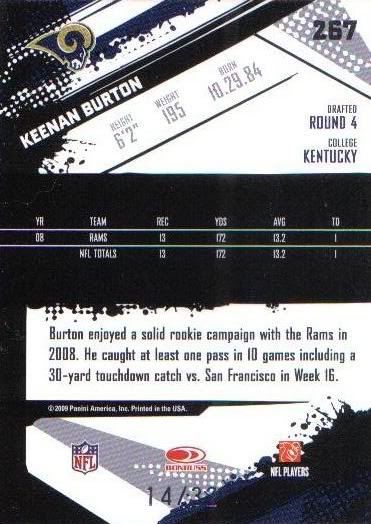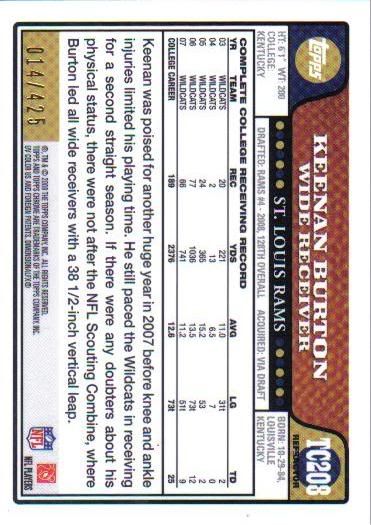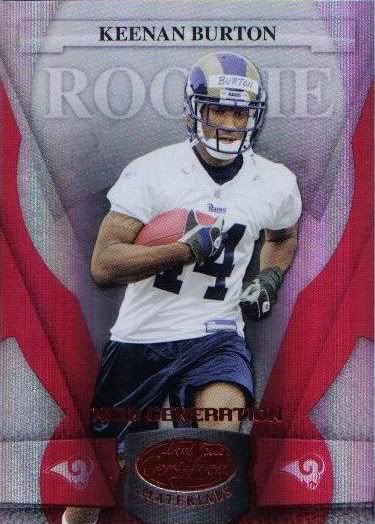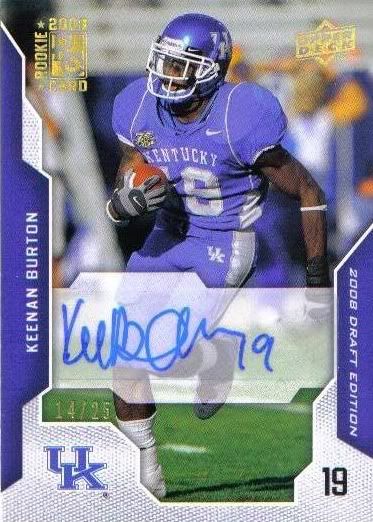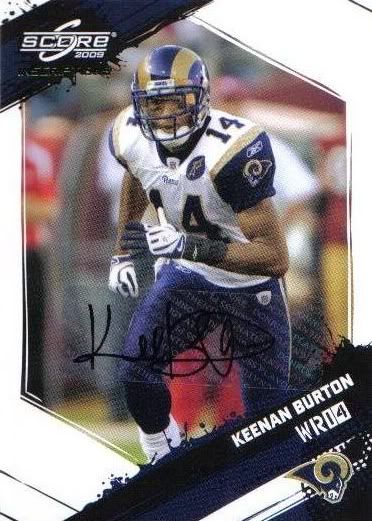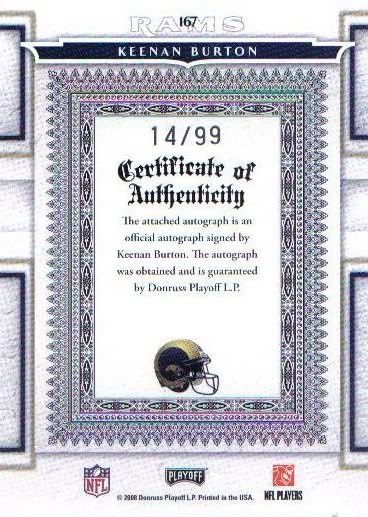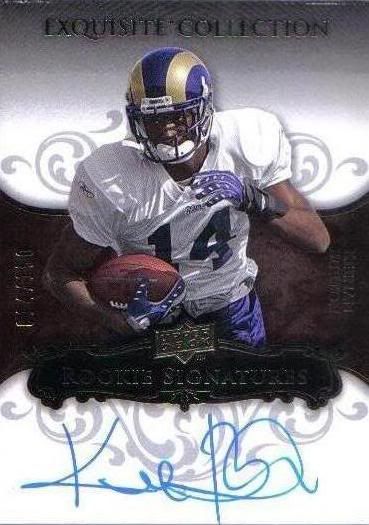 Keenan Burton 1/1 Collection
Stadium Club Blank Back 1/1



Press Pass Saturday Signatures Cyan Print Plate Auto 1/1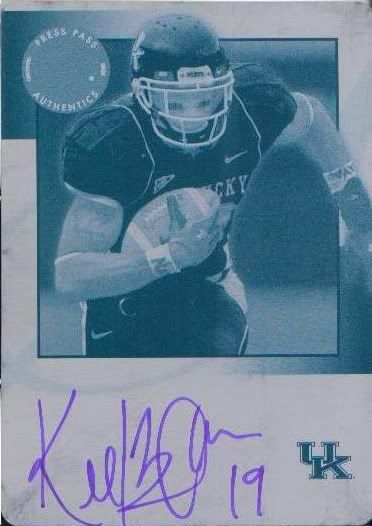 Press Pass Gridiron Graphs Yellow Print Plate Auto 1/1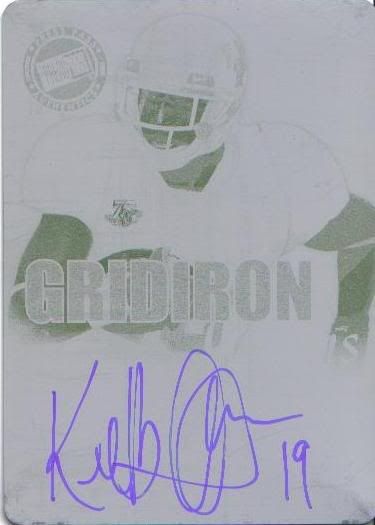 Kick Off Yellow Print Plate 1/1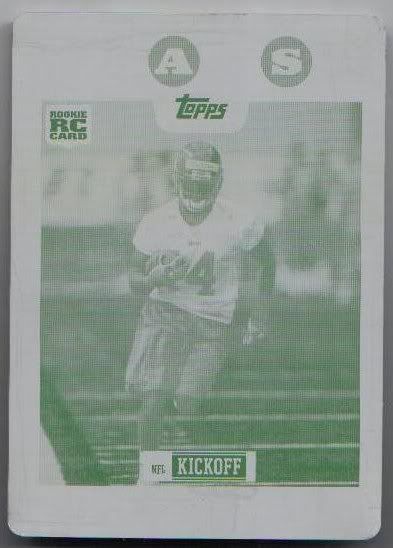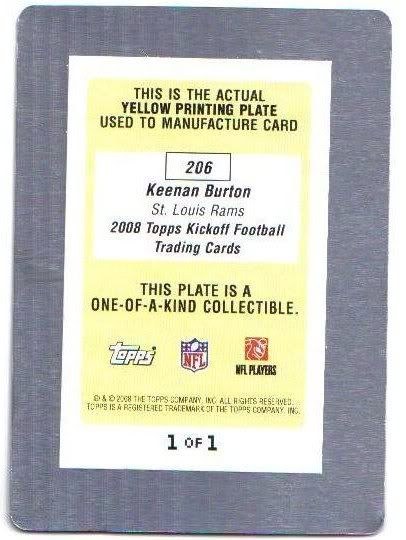 SAGE Hit Auto Magenta Print Plate 1/1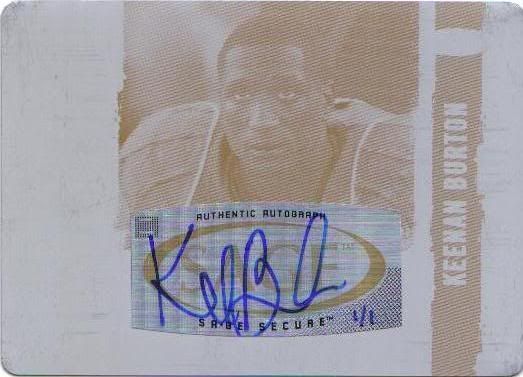 Bowman Sterling Yellow Print Plate Auto 1/1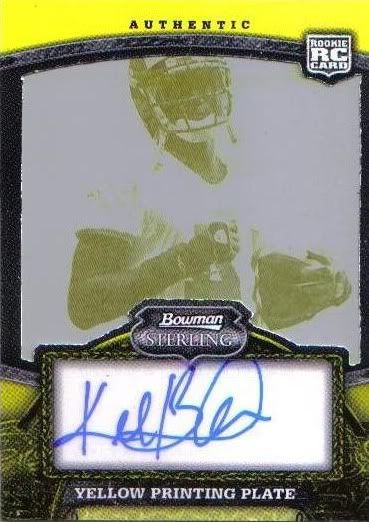 Topps Chrome Printing Plate Autos Yellow/Cyan 1/1s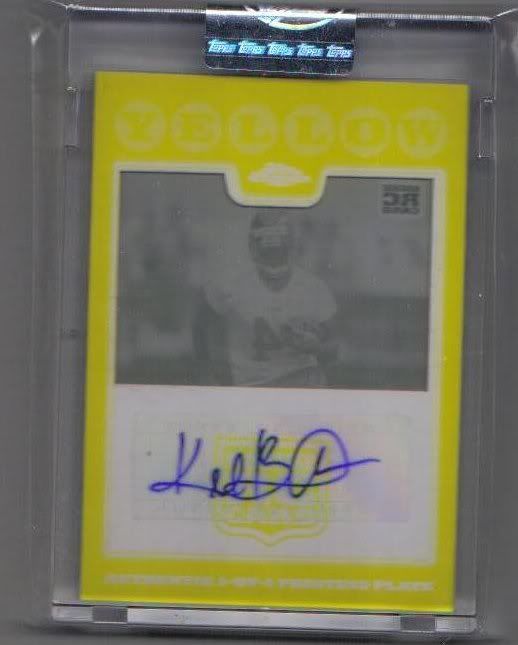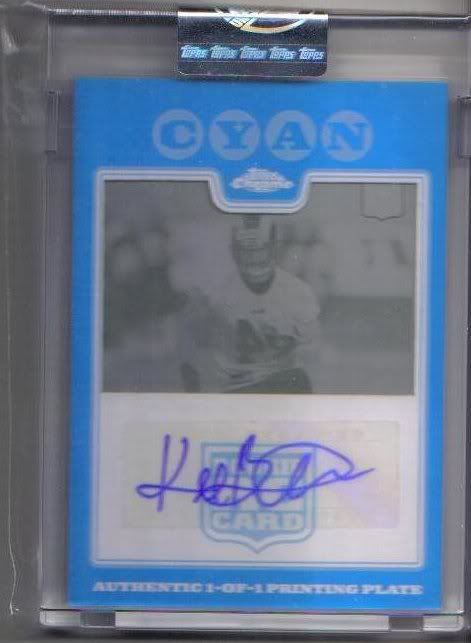 Topps Finest Black Printing Plate Auto, Cyan Printing Plate Auto and Magenta Non Auto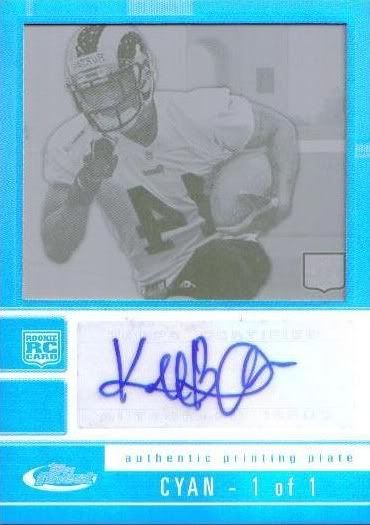 Topps Finest Gold Xfractor 1/1



Topps Finest Gold Xfractor Auto 1/1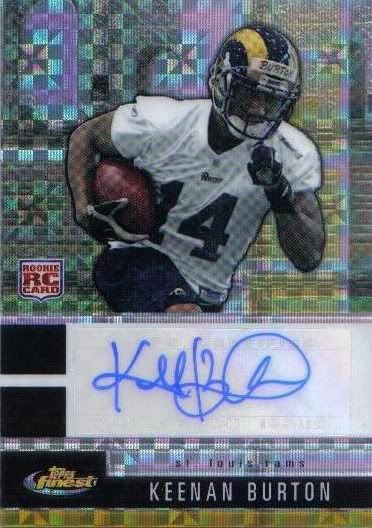 Leaf Certified Mirror Black 1/1



National Treasures 1/1 Auto Rookie



Leaf Limited Monikers Platinum Auto RC 1/1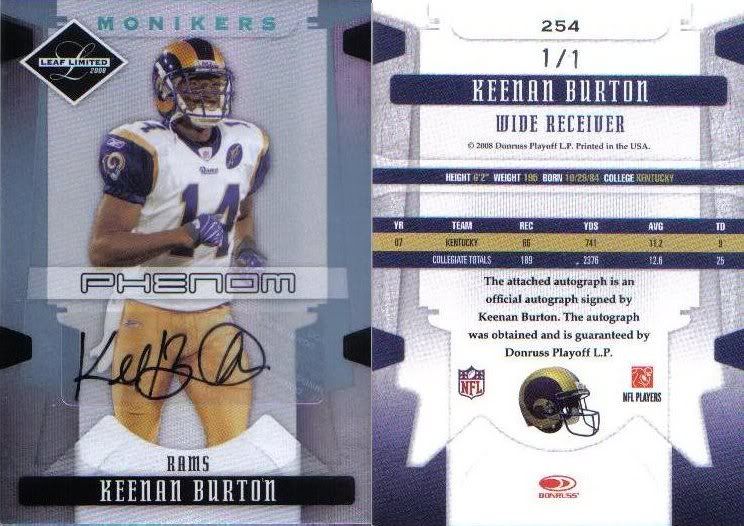 Its not mine... but it will always be in my photo collection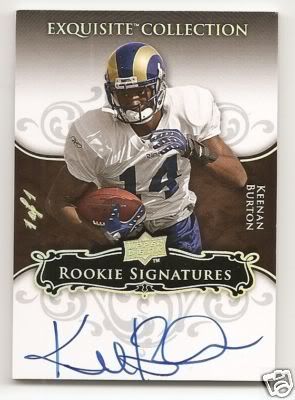 Well thanks for looking! and none of these are for trade, however if you have any nice Keenan Autos you are willing to part with let me know and maybe we can work out a trade or a purchase! Thanks again!


Here are some pictures from the 2008 Season and others for you all to enjoy!




First Touchdown Regular Season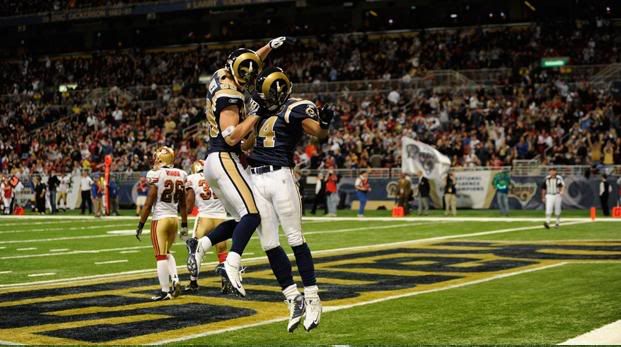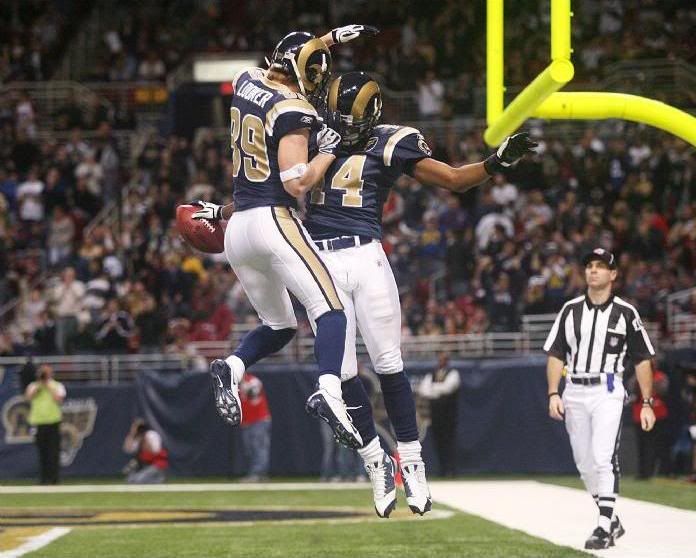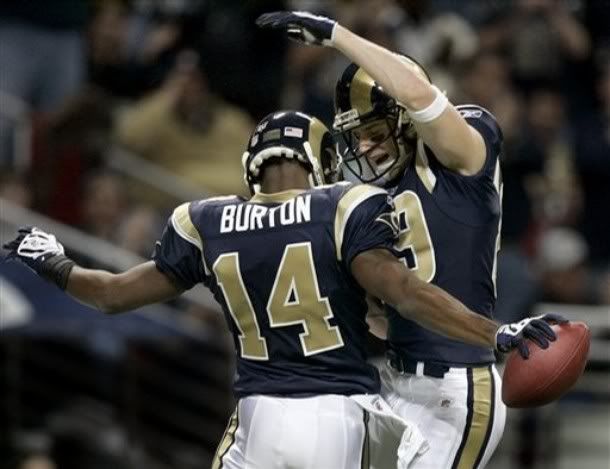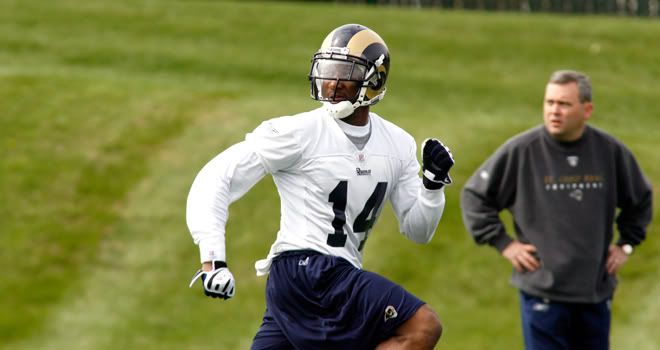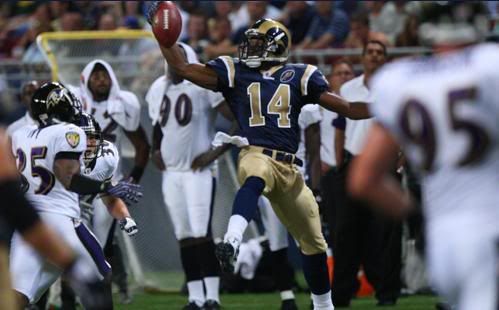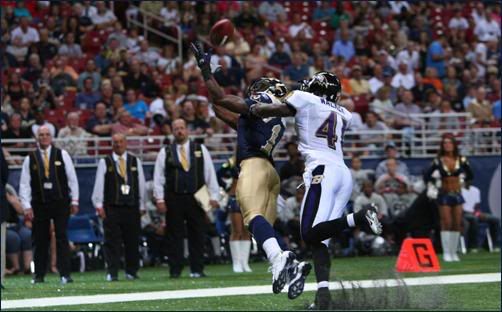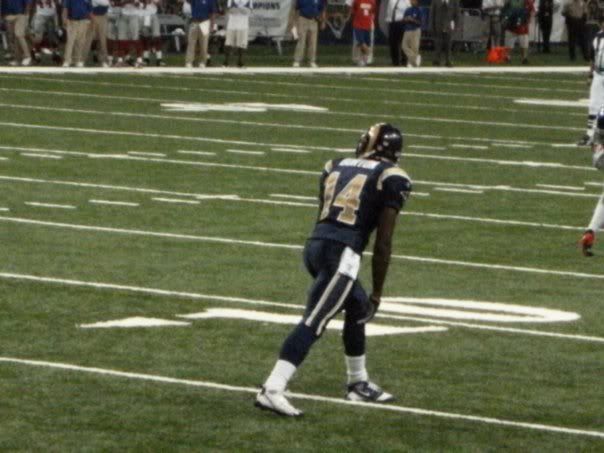 266 Autographs | 19 1/1's | 6 Inscriptions | Two Game Used Jerseys SIGNED in person