12-21-2021, 05:16 PM
10x Packs of Panini Player of the Day
These 2 or 3 card packs can be found at local card shops and earned with qualifying purchases.  I don't know what kind of purchase that is but I've seen some sellers offering them up for cheap.  Figured I'd take a plunge.  More info can be found here -
https://www.cardboardconnection.com/2021...ball-cards
Long and short, it's a 100 card set.  Rookies are in their pro uniform card #'s 51-75 and college uniform 76-80.  The latter are the 5 big QBs.  There's a thick pack among the regular packs and those contain a relic card (and 3 cards) vs most packs containing 2 cards.  Aside from the relic card which are #/99 or less, there's also rookie inserts #/99 or less and base parallels including Silver, Kaboom /99, Cracked Ice /25, and Hyper Plaid /1.
Enough with the wall of text, you've come for the goods!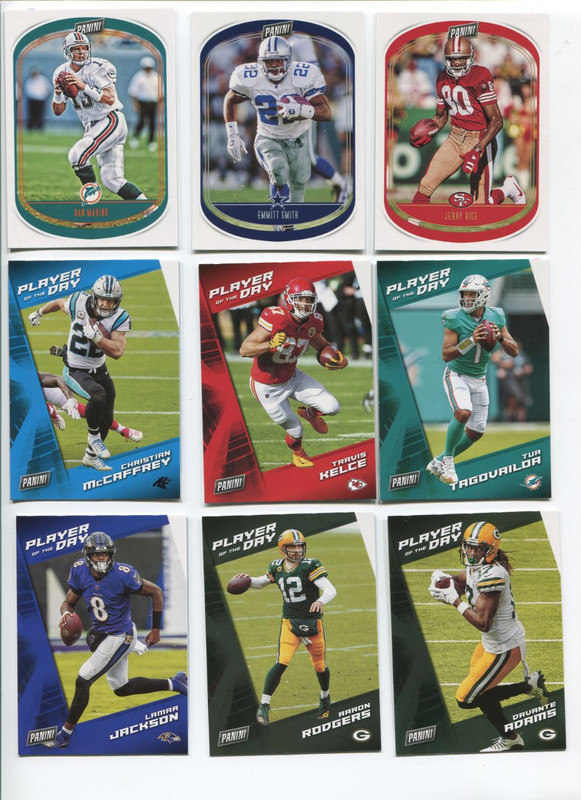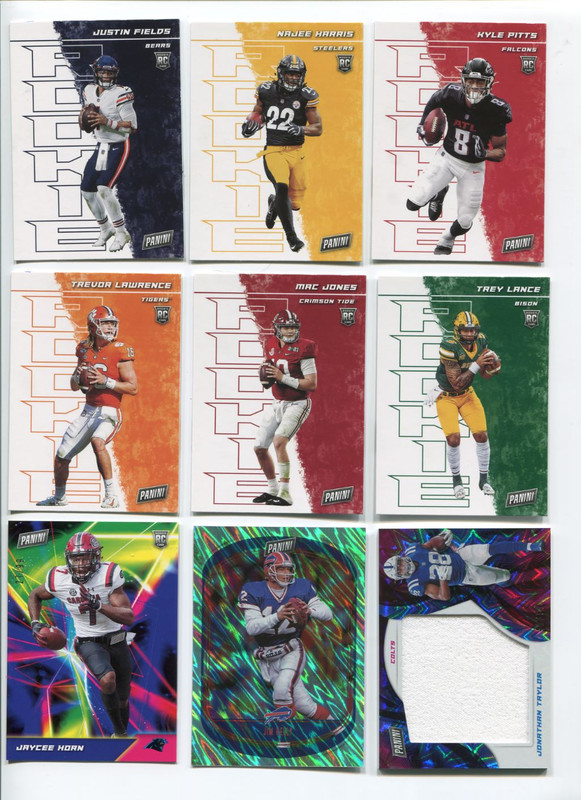 Horn is one of the rookie inserts #27/99.
Taylor is one of the relics #90/99
Kelly is an example of a Silver insert
I'm very to have pulled 4/5 of the QBs from this class and especially thrilled to get a Fields in a Bears uni.