07-21-2020, 12:25 PM (This post was last modified: 07-21-2020, 01:08 PM by jplarson.)
3 packs of 2020 Legacy (and Score) /w Scans
Went to the LCS to pick up some 5000 ct boxes and some 9-card pages (lol!) and saw some packs of 2020 Legacy.  I did alright a year ago so I picked up 3 packs.  The luck was strong with me today!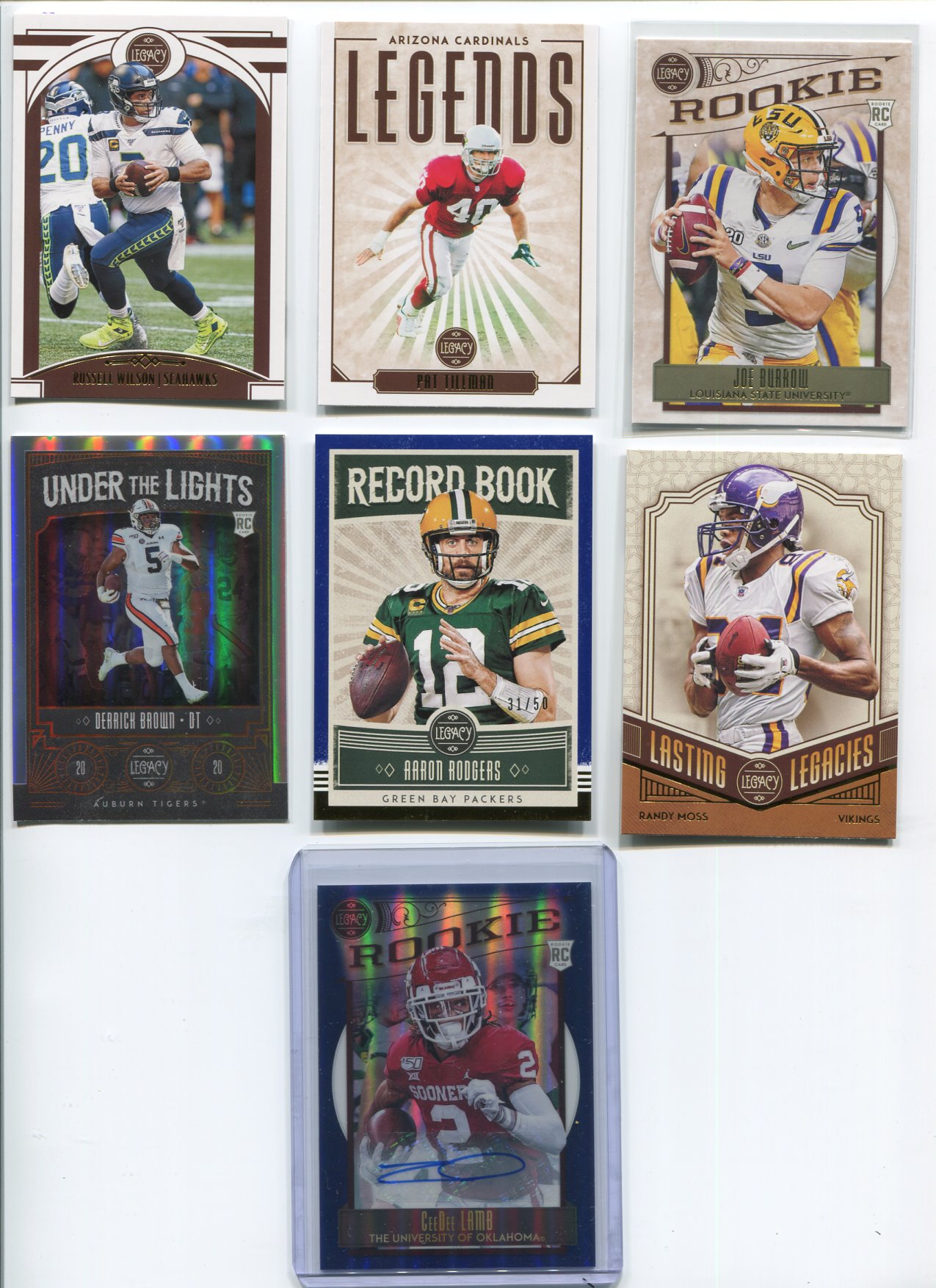 The Lamb is 08/25.  Everything is FT in the org, to the pry the Lamb out of my grip it's gonna take a pretty strong Finest card to get the job done.
Also in 3 trips to different Targets wound up getting some Score and surprisingly a couple hanger packs of 2020 Chronicles.  Reply forthcoming on those.