10-17-2020, 07:51 AM (This post was last modified: 10-17-2020, 07:52 AM by zeprock.)
RE: Zeprock Collection
I have a love/hate relationship with Barry Bonds. One that he is completely oblivious to. He was probably the best all-around player throughout the 90's (sorry Griffey) with 8 All-star nods, 7 Gold Glove Awards, 7 Silver Slugger Awards and three MVPs
before
the decade was done. Of course he went on in the 2000s adding 7 more All-star selections, 5 more Silver Slugger Awards and four more MVPs as well as a couple of batting titles and the all-time home run record for both season and career. I was stocking up on his cards right from the first day he broke into the big leagues and amassed an impressive collection and then . . . oh, you know. You can call him a liar, a cheater, a jerk and he may be all of those things but he had talent and I call him the fourth greatest ballplayer of all-time following Mays, Aaron and Ruth. I currently have 2327 unique Beckett recognized cards in my Bonds collection. Here are nine of them.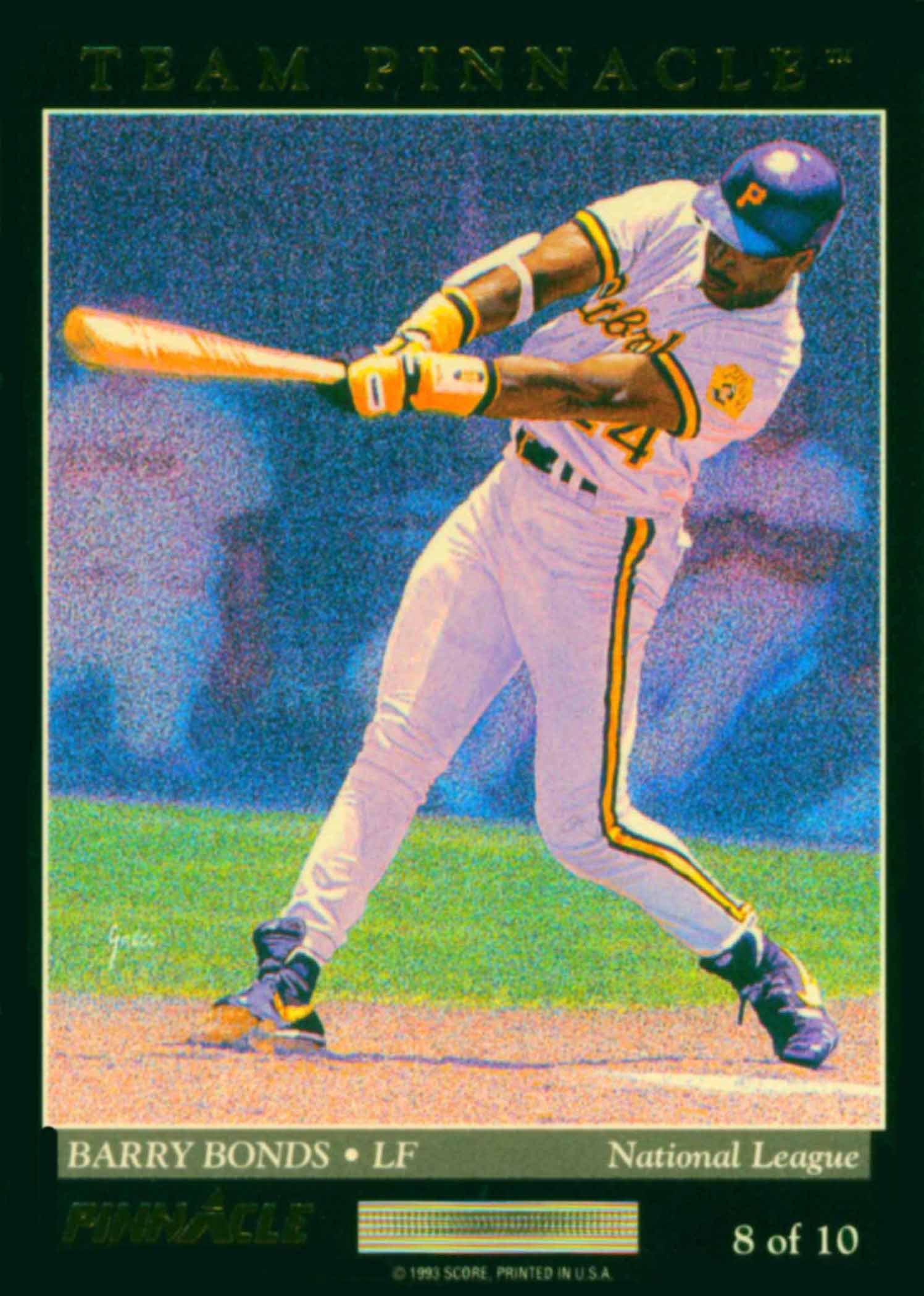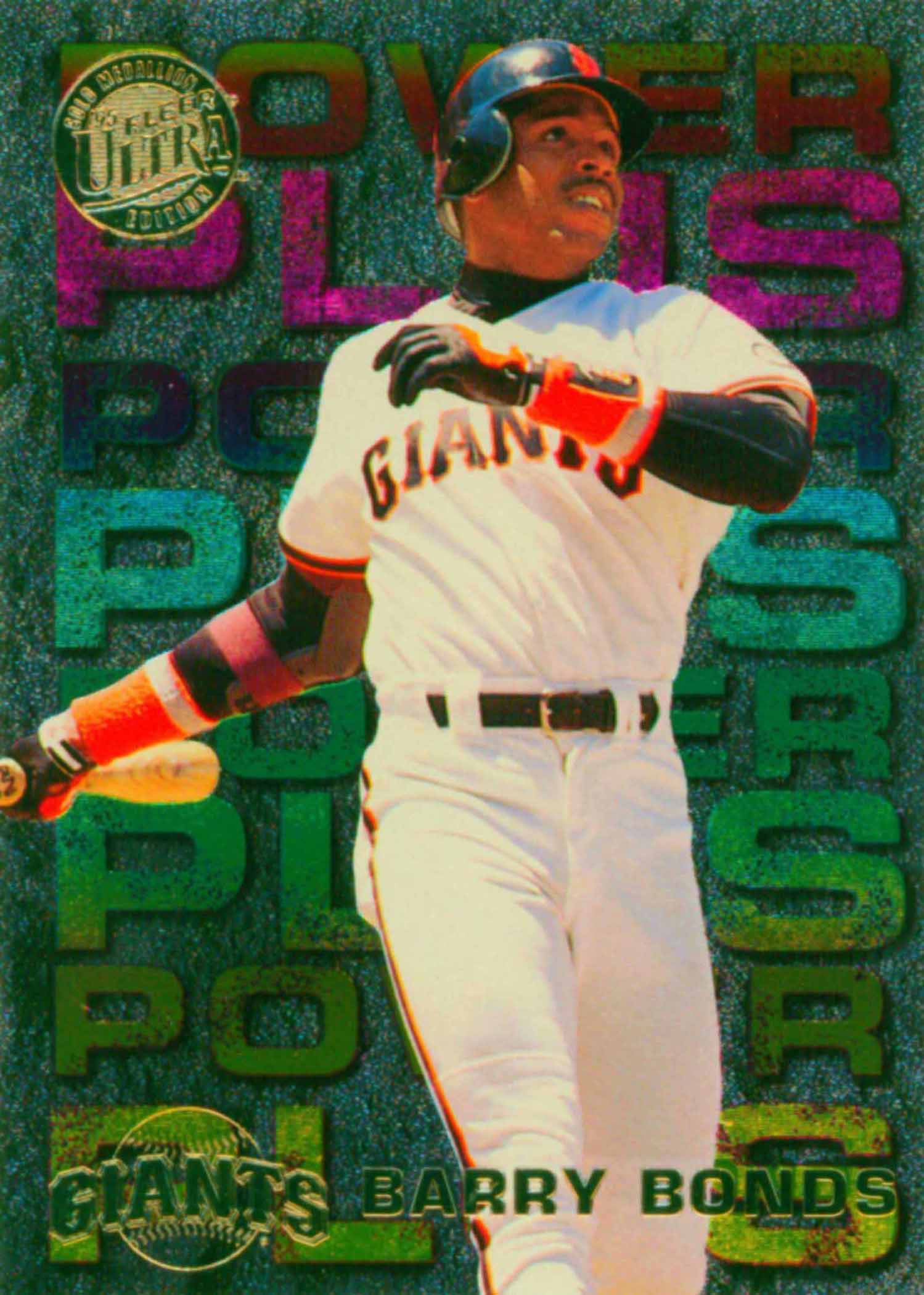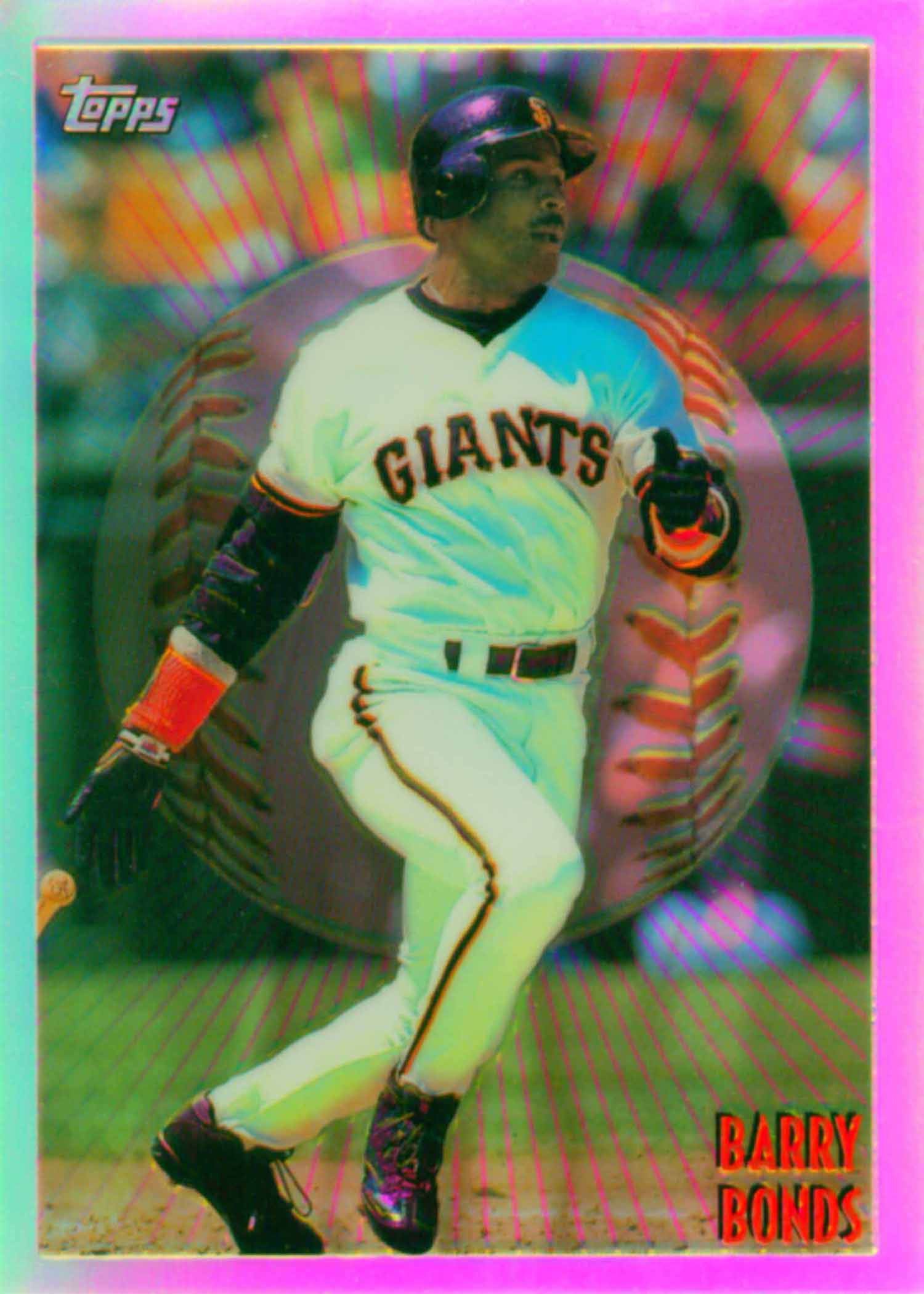 1993 Pinnacle Team Pinnacle #8 J.Gonzalez/B.Bonds
(Juan Gonzalez graces the reverse side of this card.)
1995 Ultra Power Plus Gold Medallion #5 Barry Bonds
1998 Topps Mystery Finest Bordered Refractors #M19 Barry Bonds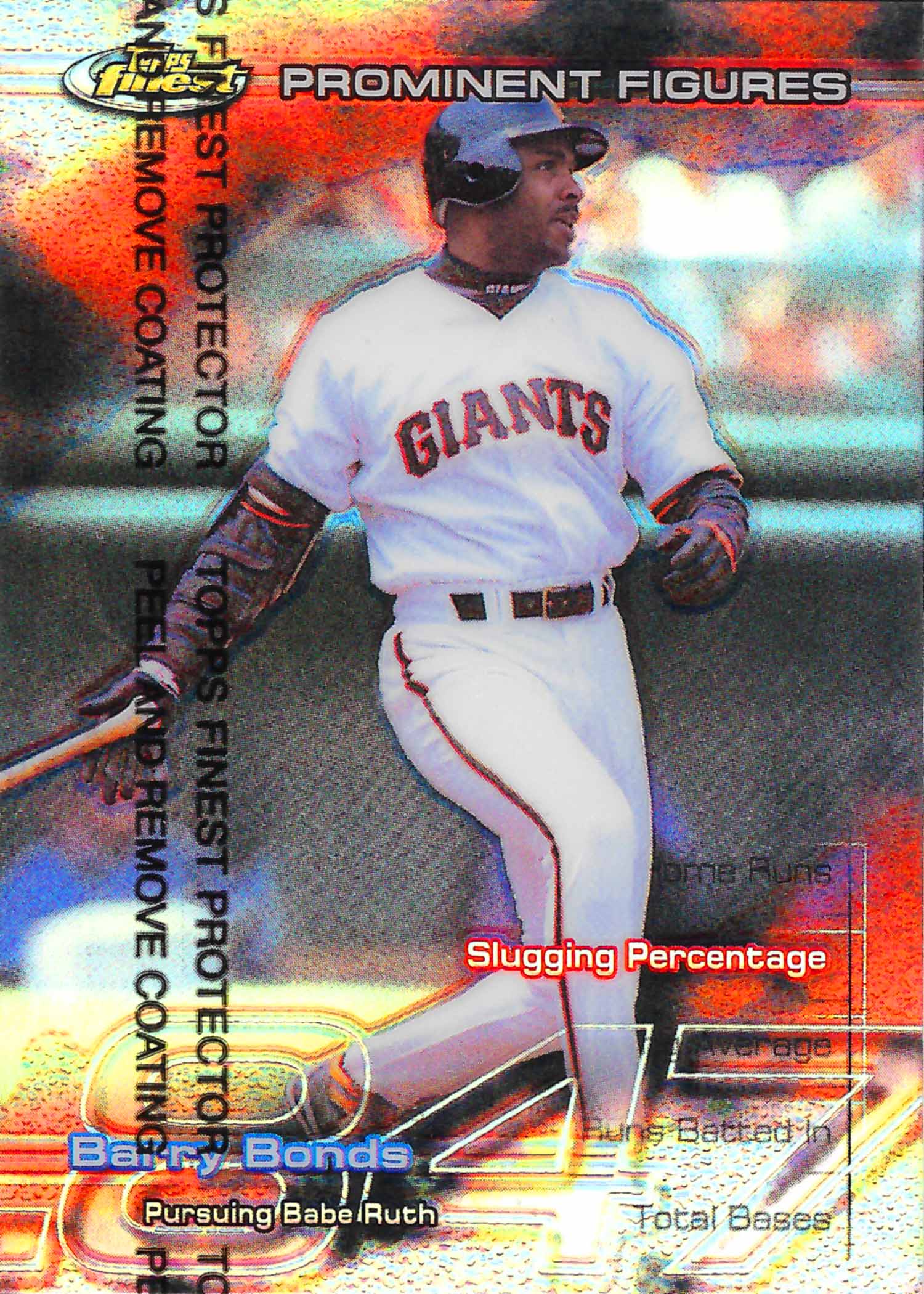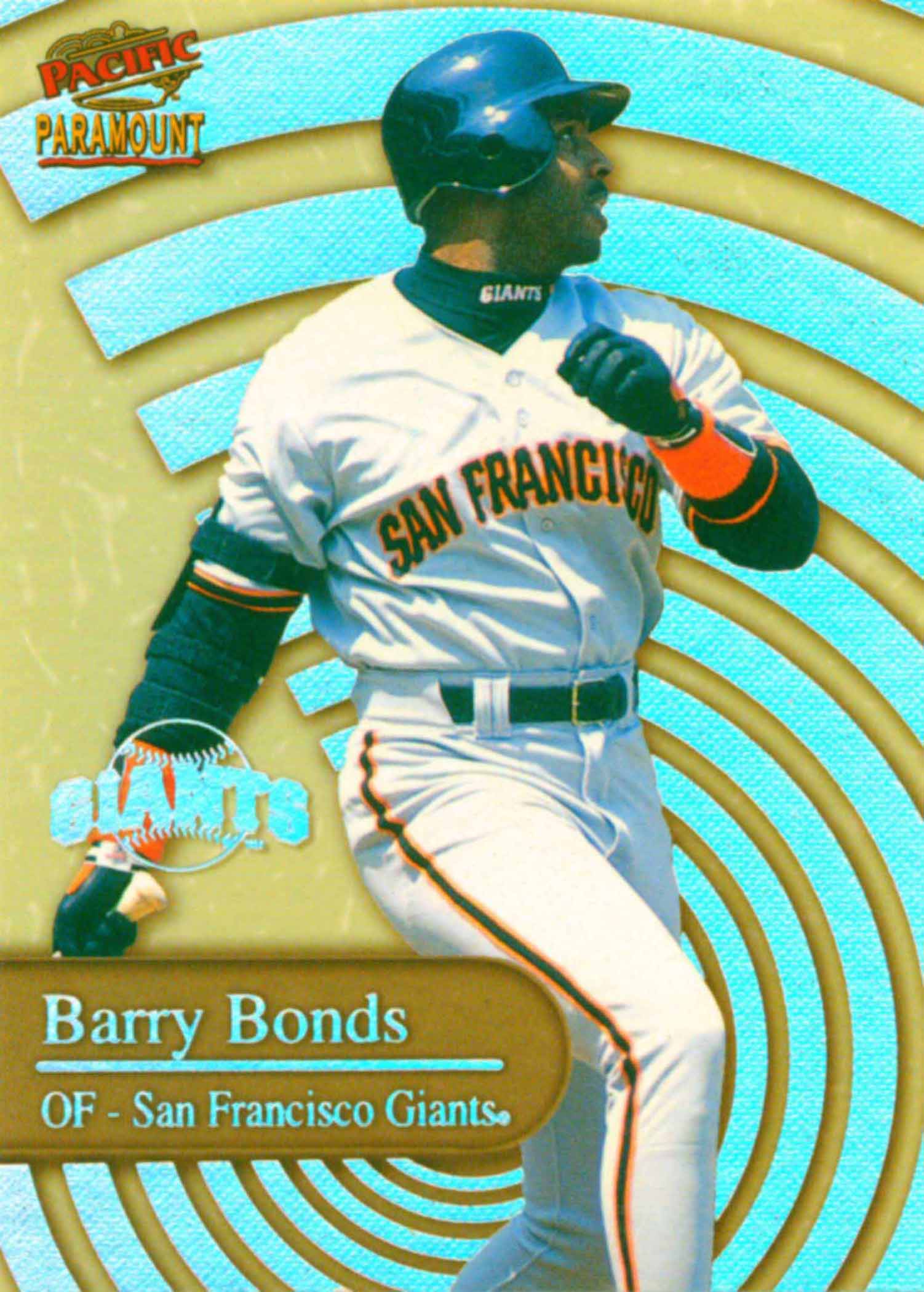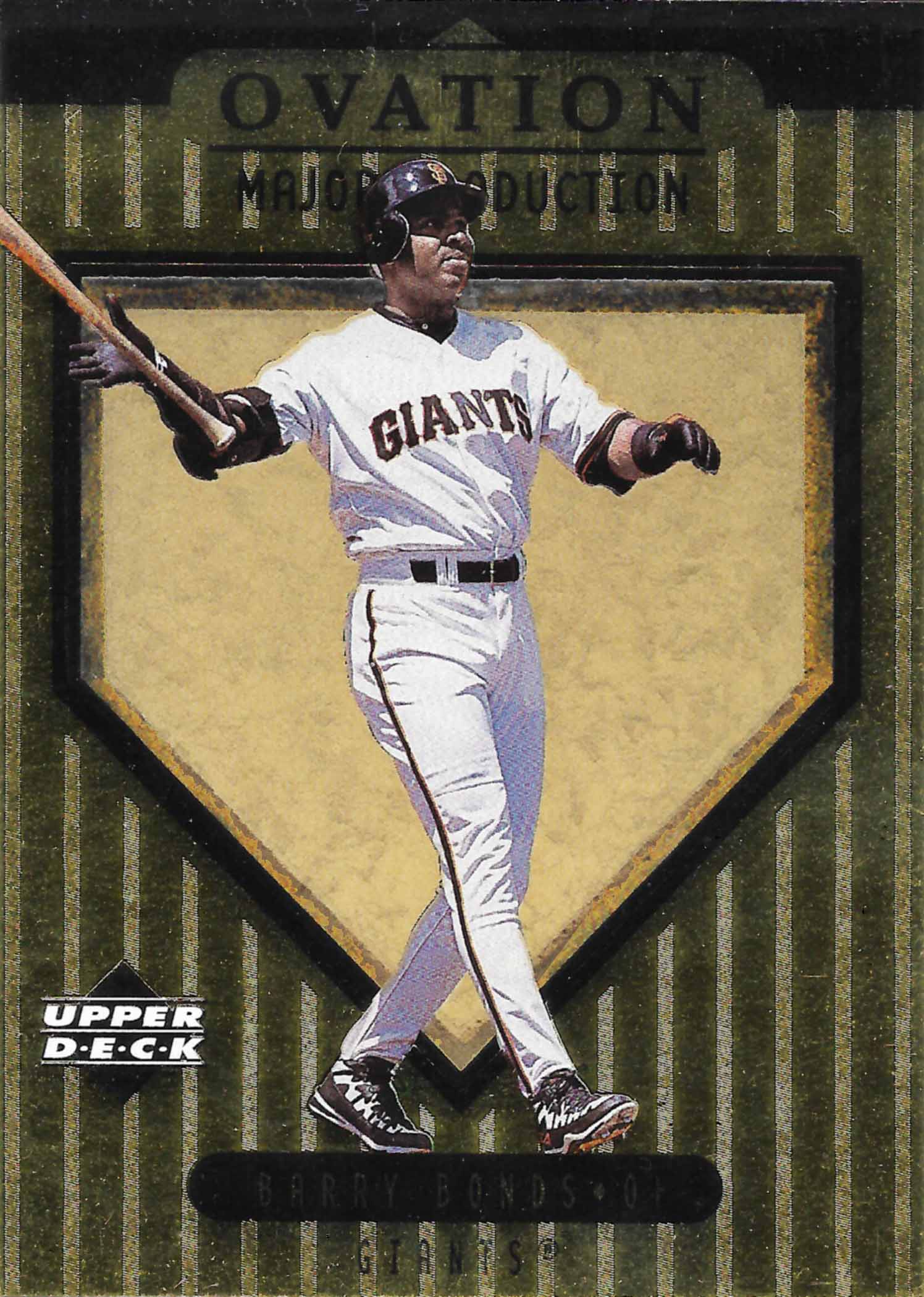 1999 Finest Prominent Figures #PF15 Barry Bonds SLG
1999 Paramount Personal Bests #31 Barry Bonds
1999 Upper Deck Ovation Major Production #S6 Barry Bonds
(The texture of the home plate on this card feels similar to a real home plate.)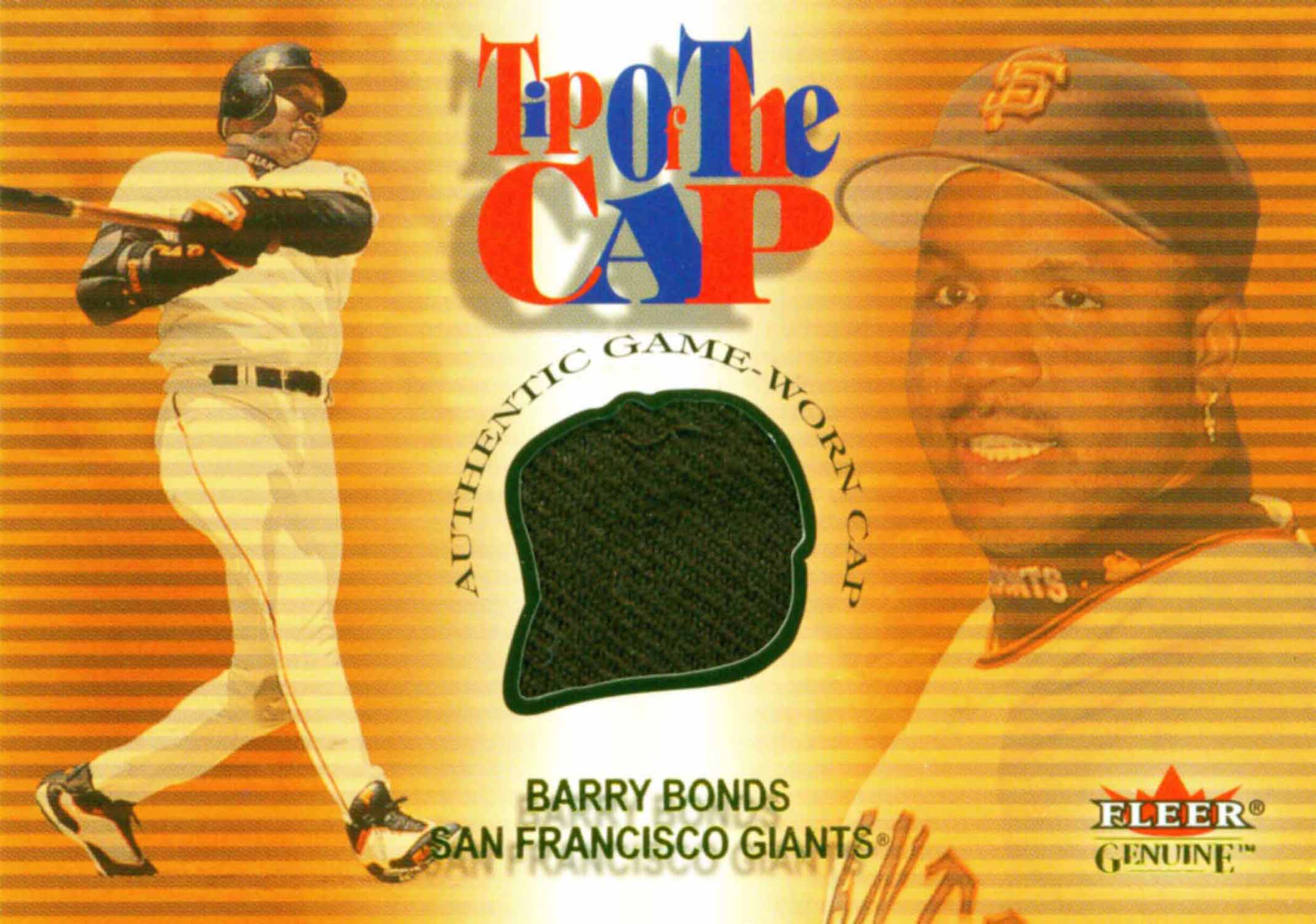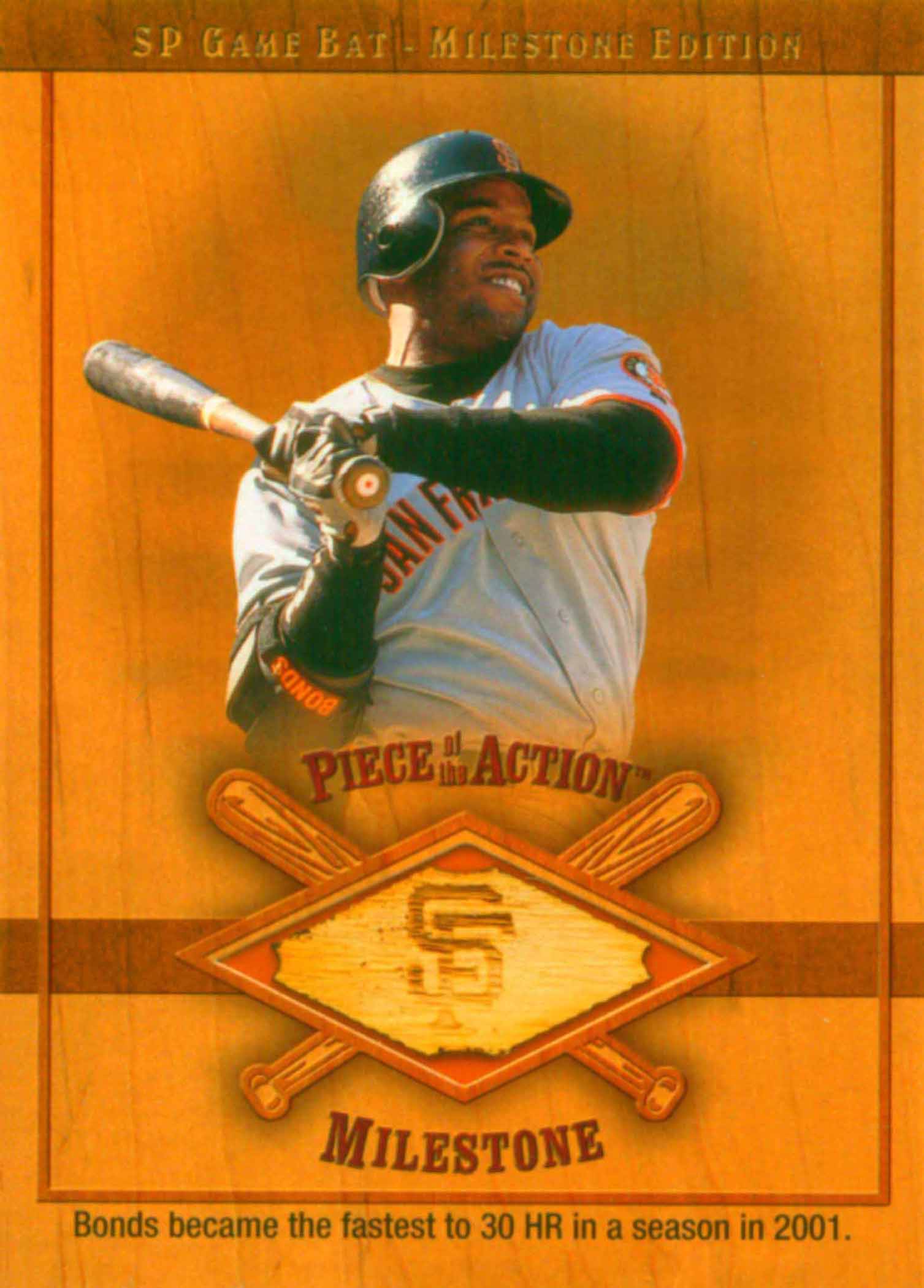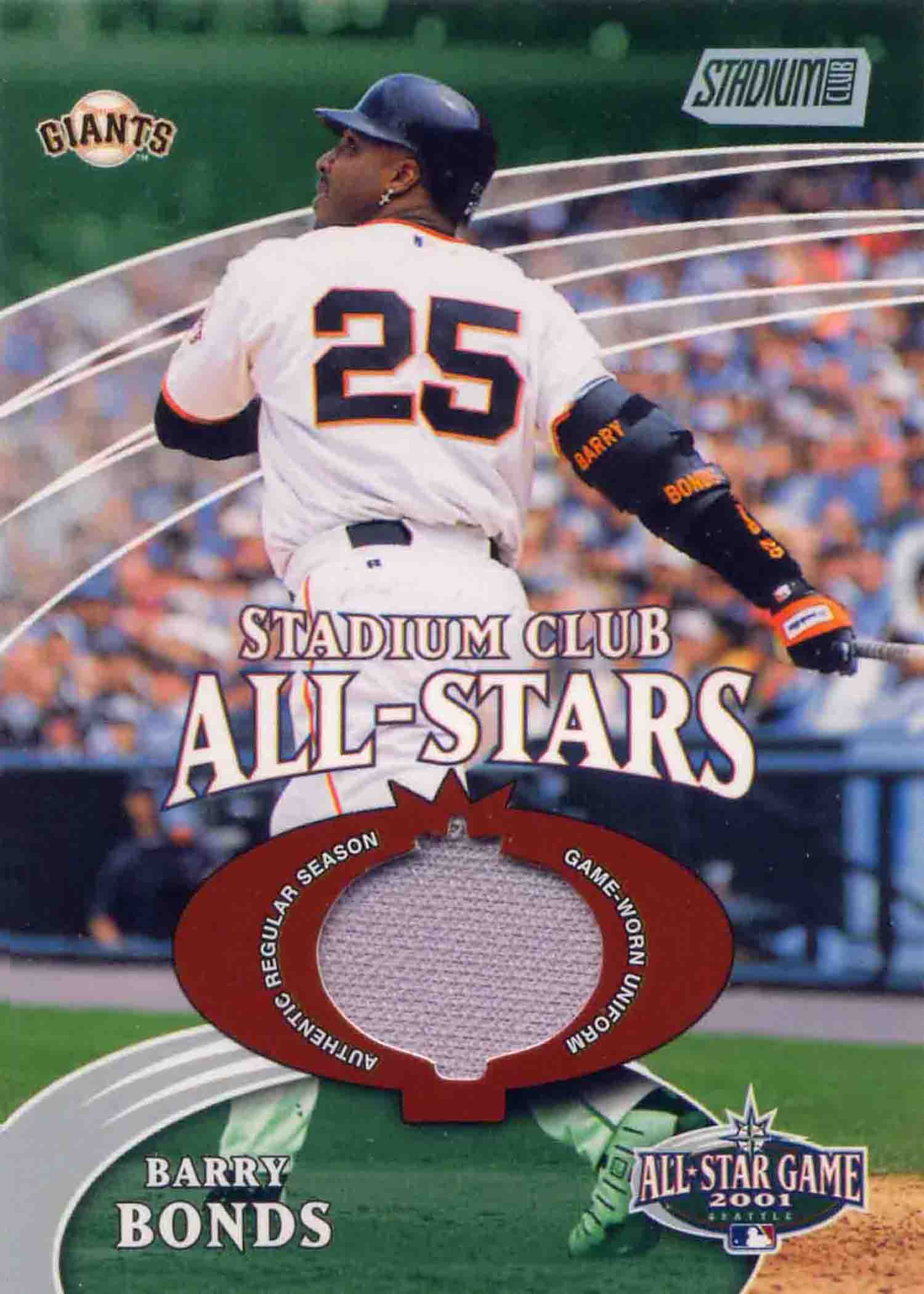 2001 Fleer Genuine Tip Of The Cap #2 Barry Bonds
2001 SP Game Bat Milestone Piece of Action Milestone #BB Barry Bonds
2002 Stadium Club All-Star Relics #SCASBB Barry Bonds Uni G6
(This card came in a bonus pack that a group member of my online trading group, Trading Bases, threw in with a trade. I was standing in the kitchen and started to carefully open the pack when I noticed the thick card inside. I stopped and told my young son who was twirling around my feet to check and see what I got and maybe he'd give me good luck. I pulled the bottom of the wrapper the rest of the way open and handed it to him. You should have seen his face when he pulled this out. He's almost 30 now and still reminds me of when he pulled this card for me.)
I collect Hall of Fame baseball player cards and cards of current and retired superstars.





My Huge Wantlist: http://www.zeprock.com/WantList.html