08-06-2020, 07:12 AM (This post was last modified: 08-06-2020, 07:13 AM by zeprock.)
RE: Zeprock Collection
Tim Raines was finally inducted into the Hall of Fame in 2017. He was the National League's speedy counterpart to the AL's Rickey Henderson throughout the '80s. A 7-time All-star with four Stolen Base titles and a Batting Championship to his credit, he was the last player to wear a batting helmet that didn't have an earflap on it. Nicknamed "Rock", not because of his stability on an otherwise mediocre Expos team, but because of the vial of cocaine he carried in his hip pocket prompting his trademark headfirst slides. In 1982 it was estimated he spent $40,000 on the drug and he was a prime witness in the Pittsburgh drug trials of 1985. In 2001 while playing for the Orioles, he played in the outfield next to his son, Tim Raines Jr. becoming the second father-son combo to play in the same game together (following the Griffeys). I currently have 336 unique Beckett recognized cards of Tim. Here are nine from my collection.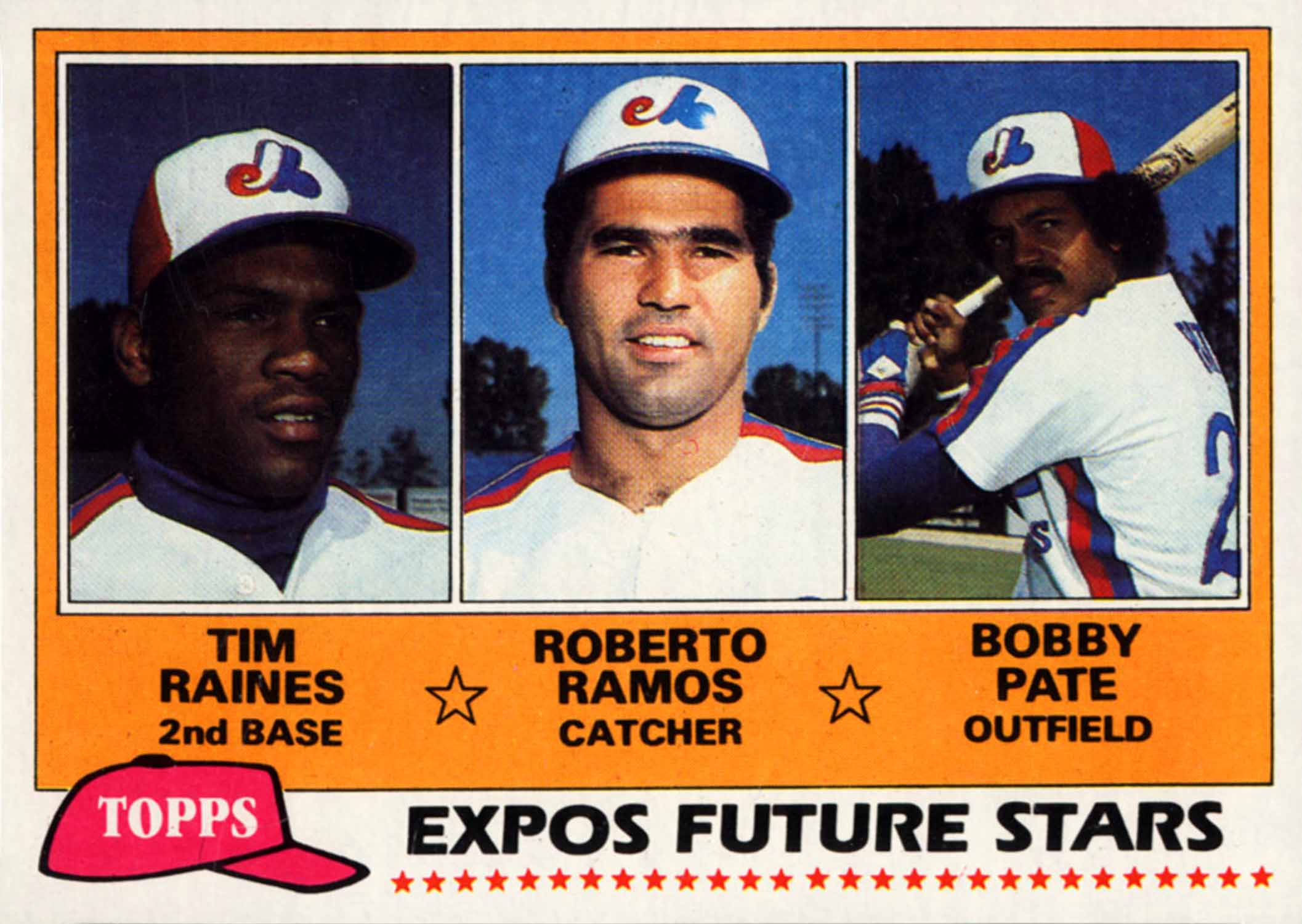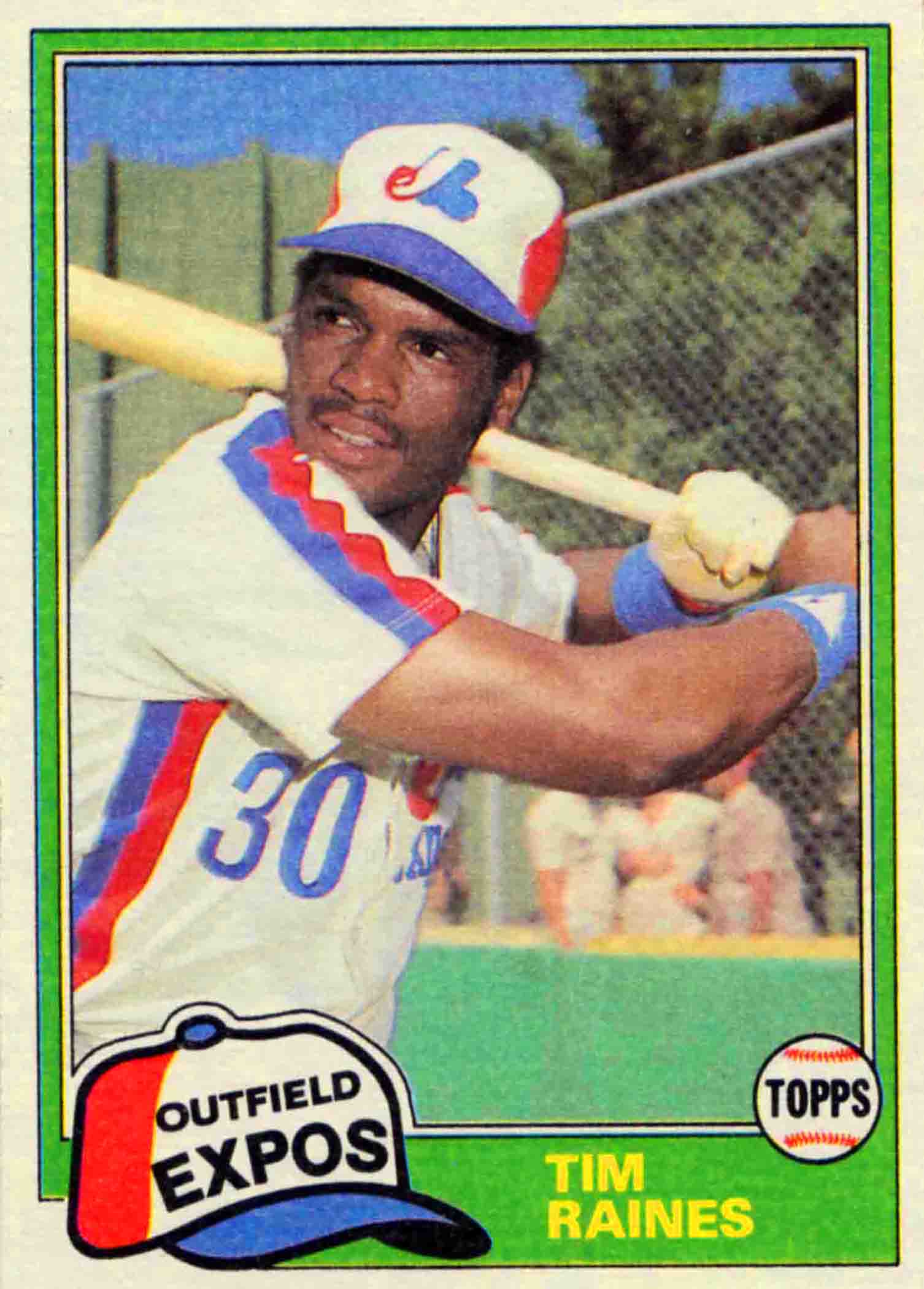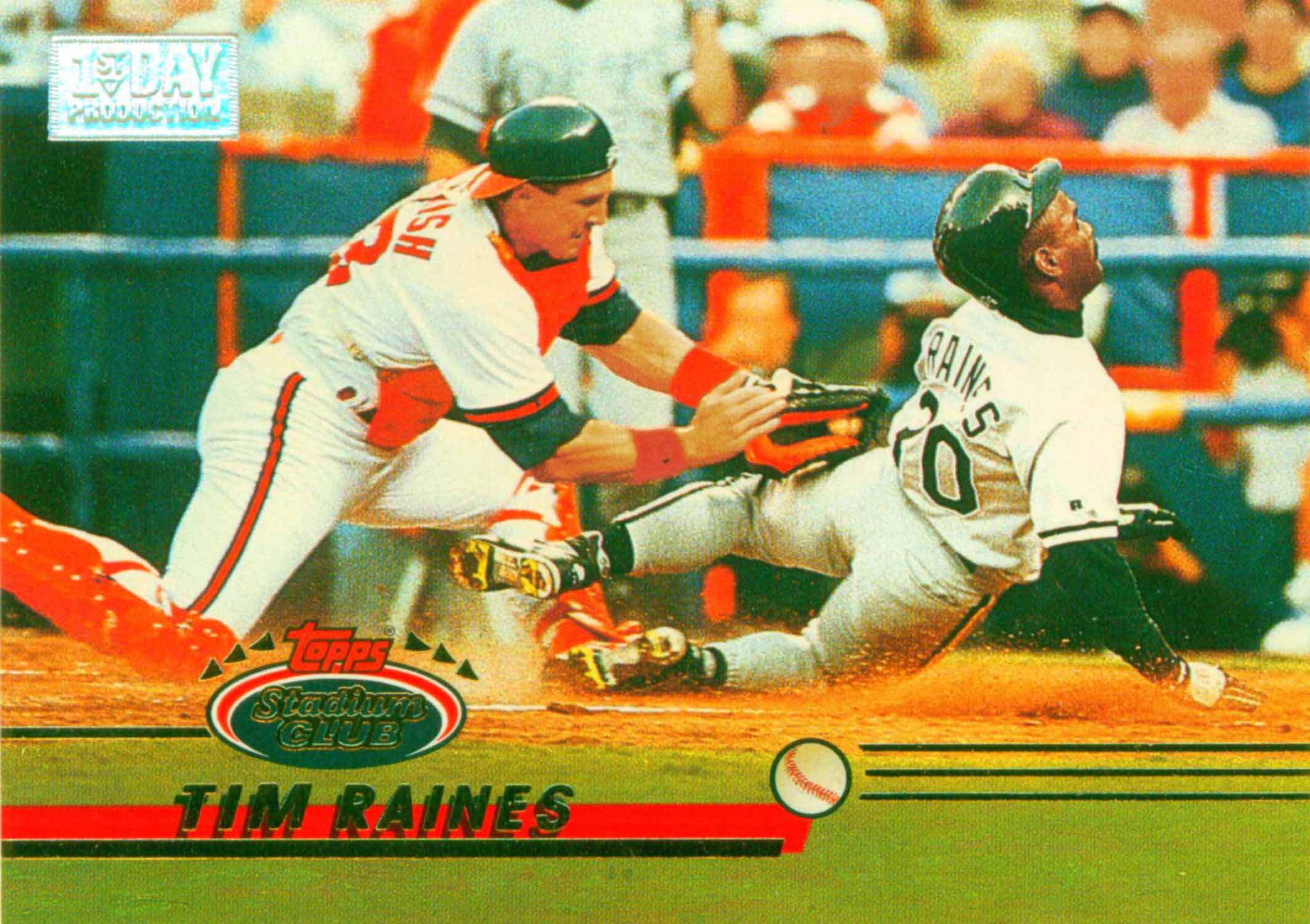 1981 Topps #479 Tim Raines RC/Roberto Ramos RC/Bobby Pate RC
1981 Topps Traded #816 Tim Raines
1993 Stadium Club First Day Issue #43 Tim Raines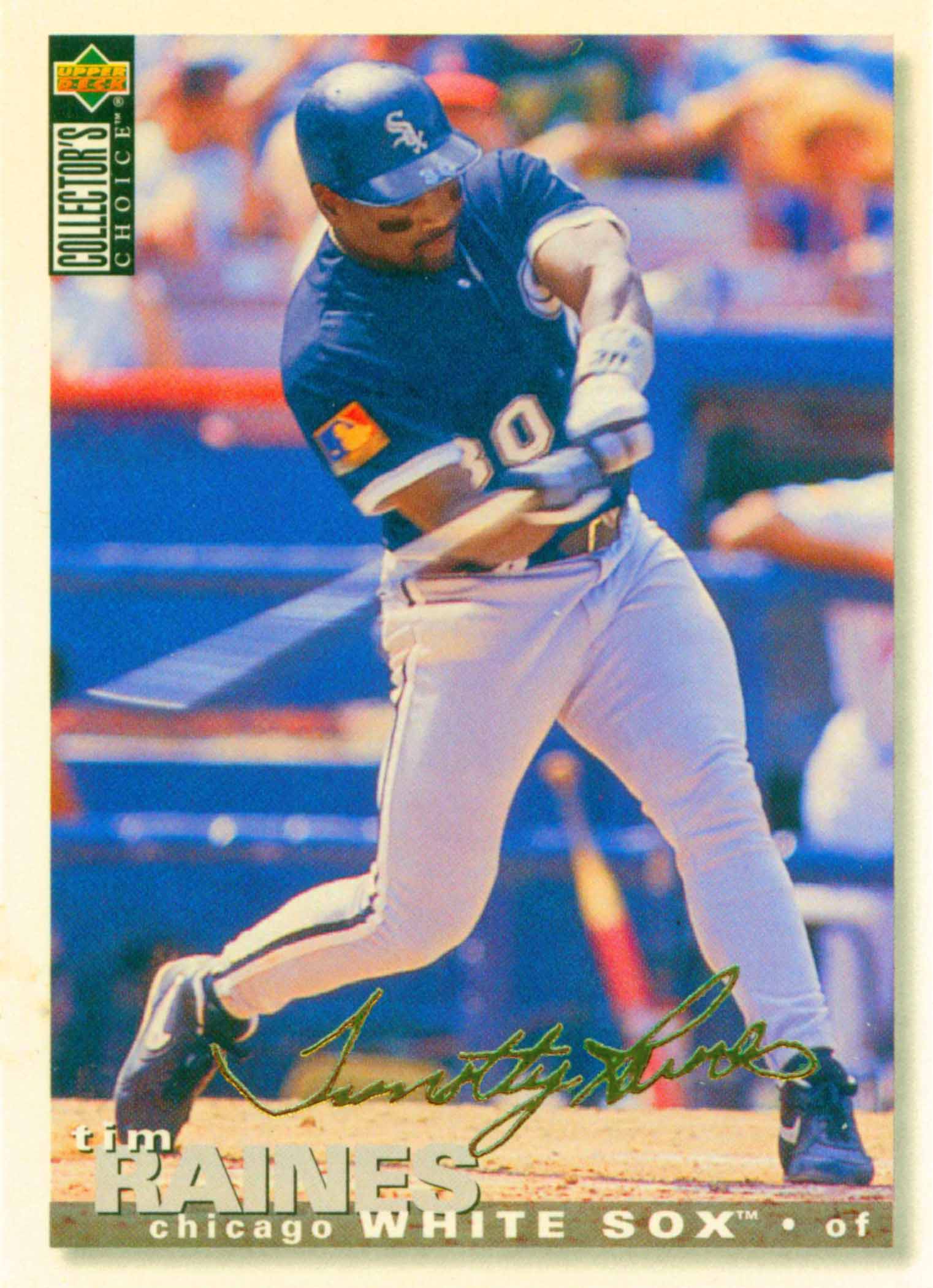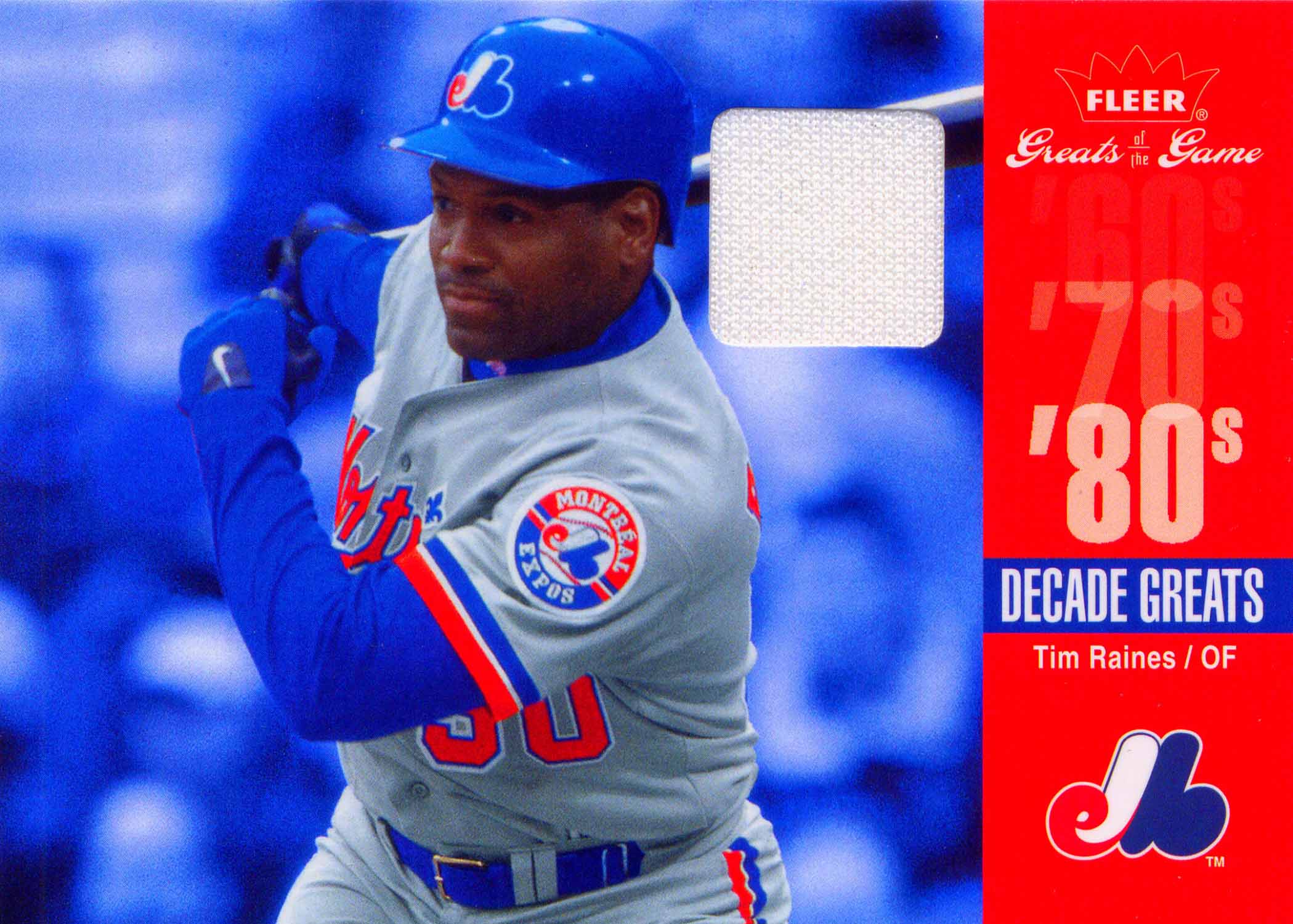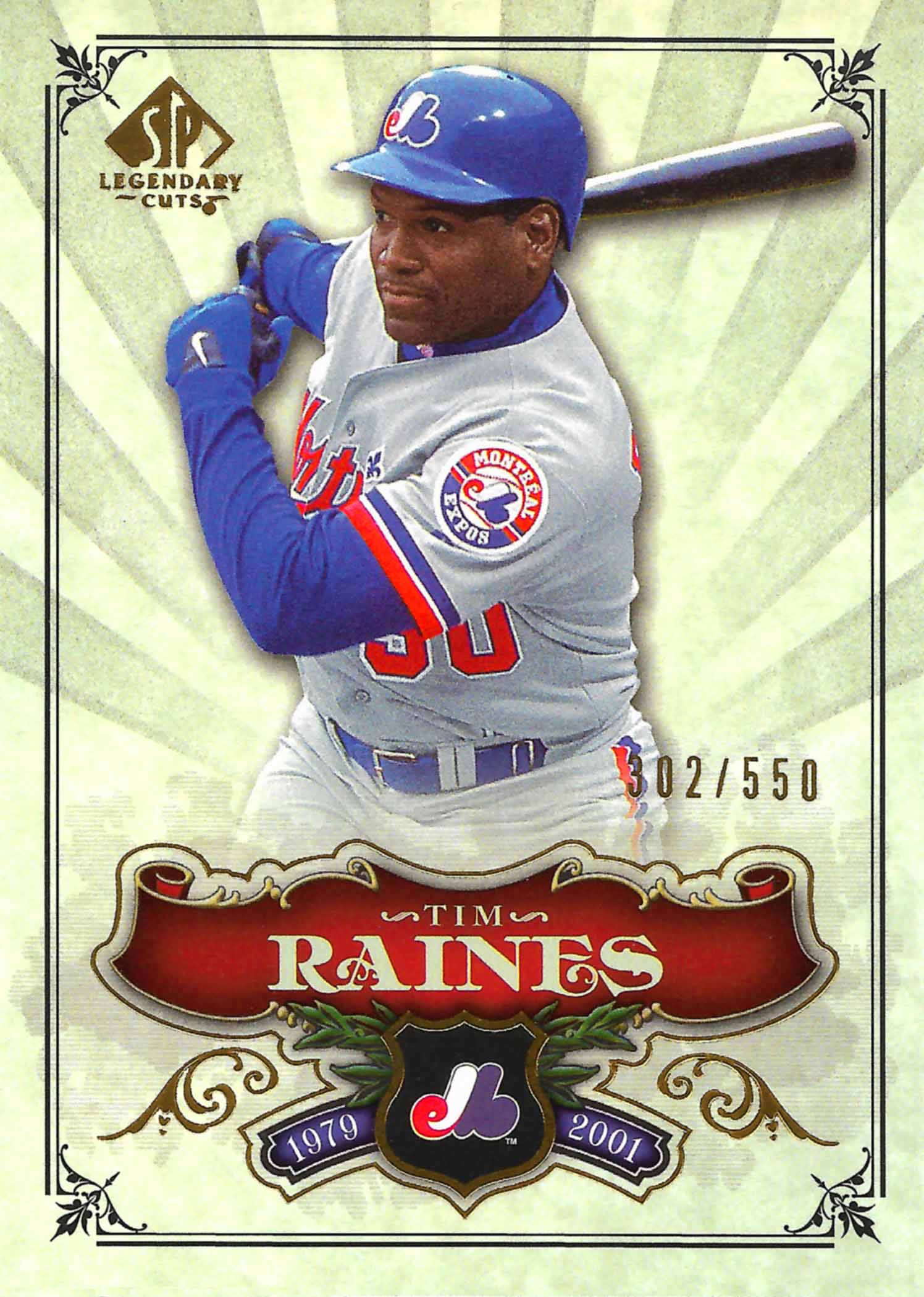 1995 Collector's Choice Gold Signature #495 Tim Raines
2006 Greats of the Game Decade Greats Memorabilia #TR Tim Raines Jsy
2006 SP Legendary Cuts #112 Tim Raines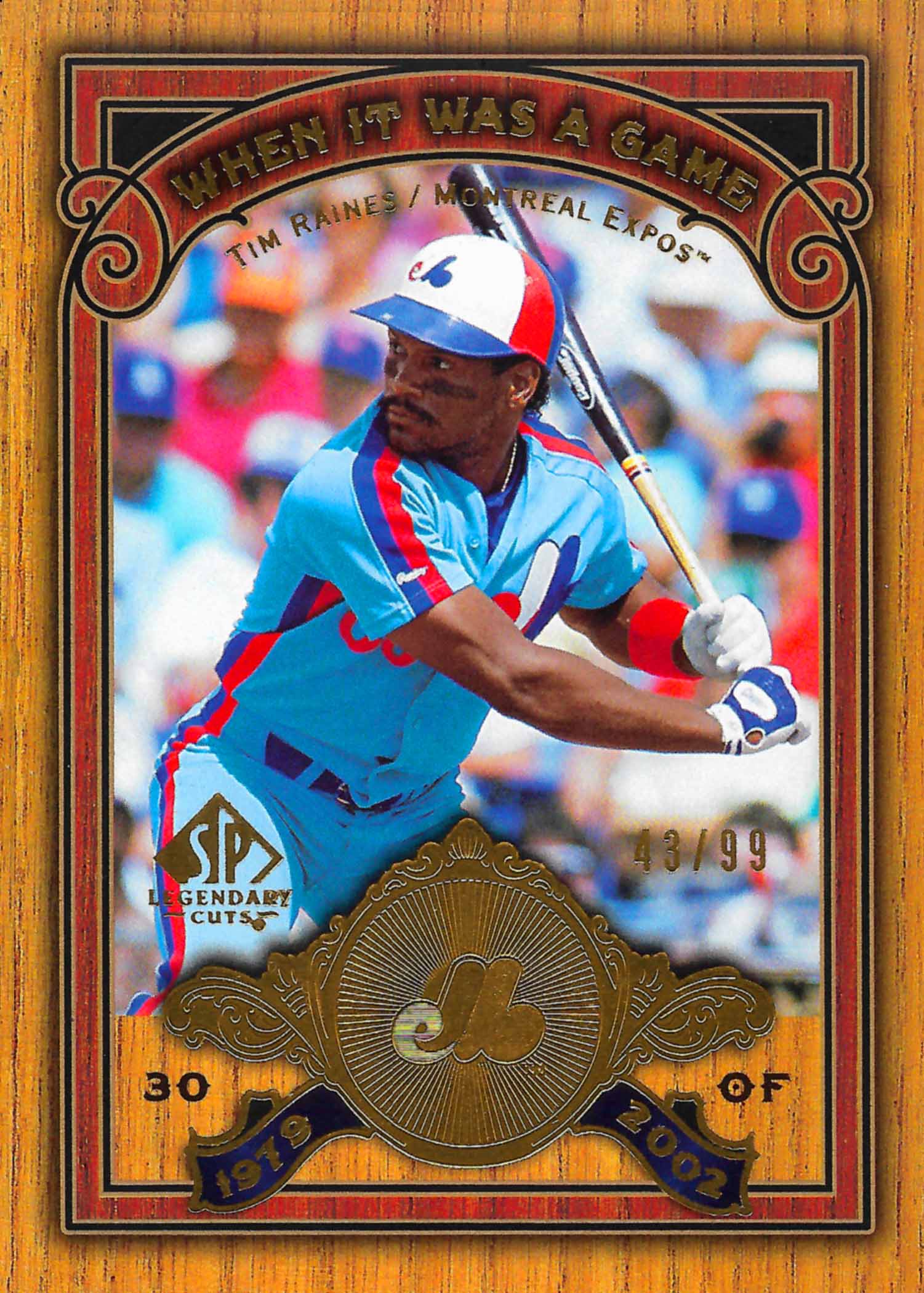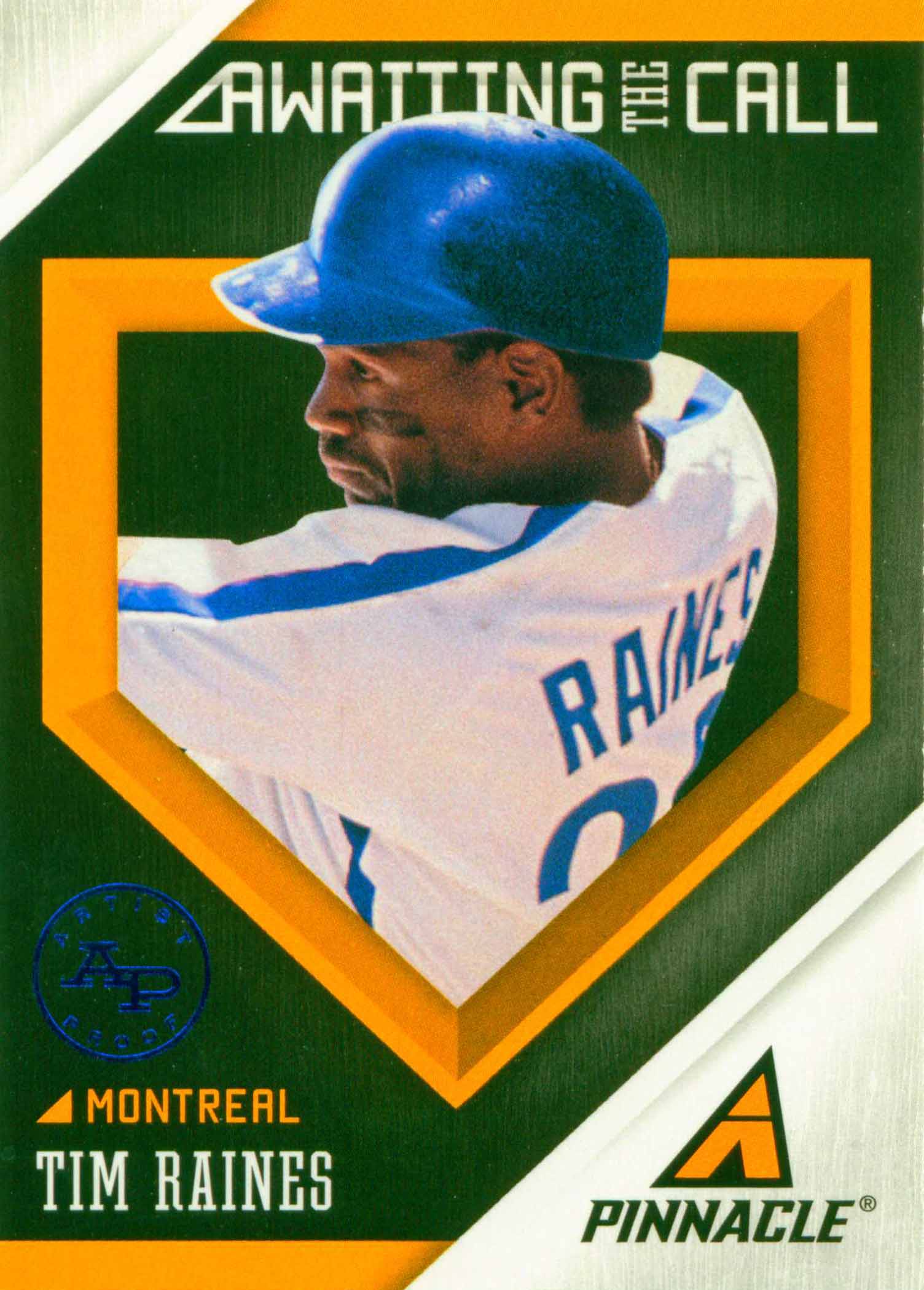 2006 SP Legendary Cuts When It Was A Game Gold #TR Tim Raines
2013 Pinnacle Awaiting the Call Artists Proof #1 Tim Raines
2017 Topps High Tek Autographs #HTTR Tim Raines
I collect Hall of Fame baseball player cards and cards of current and retired superstars.





My Huge Wantlist: http://www.zeprock.com/WantList.html