07-20-2021, 07:01 AM
RE: Zeprock Collection
"Steady Eddie" Murray was a Rookie of the Year, an eight-time All-star, three-time Silver Slugger, three-time Gold Glove Award winner and a World Series Champion who in 1981 led the AL in both Home Runs and RBI. A switch hitter, he hit home runs from both sides of the plate in 11 games during his career. He played for the Orioles, Dodgers, Mets, Indians, Orioles again, Angels and finished with the Dodgers again. Only Mickey Mantle has hit more home runs as a switch hitter.  I currently have 730 different Beckett recognized cards of Eddie. Here are nine of them from my collection.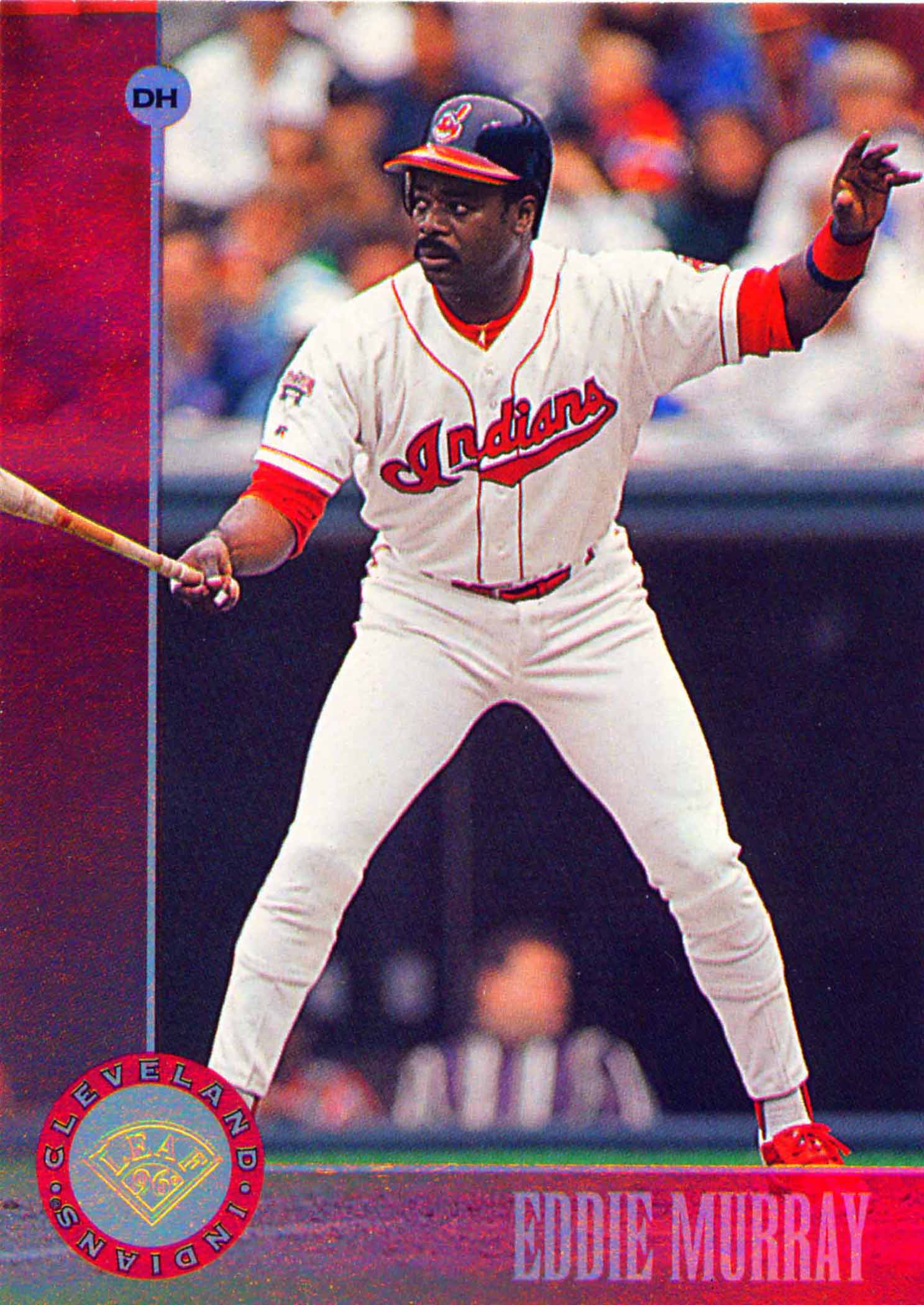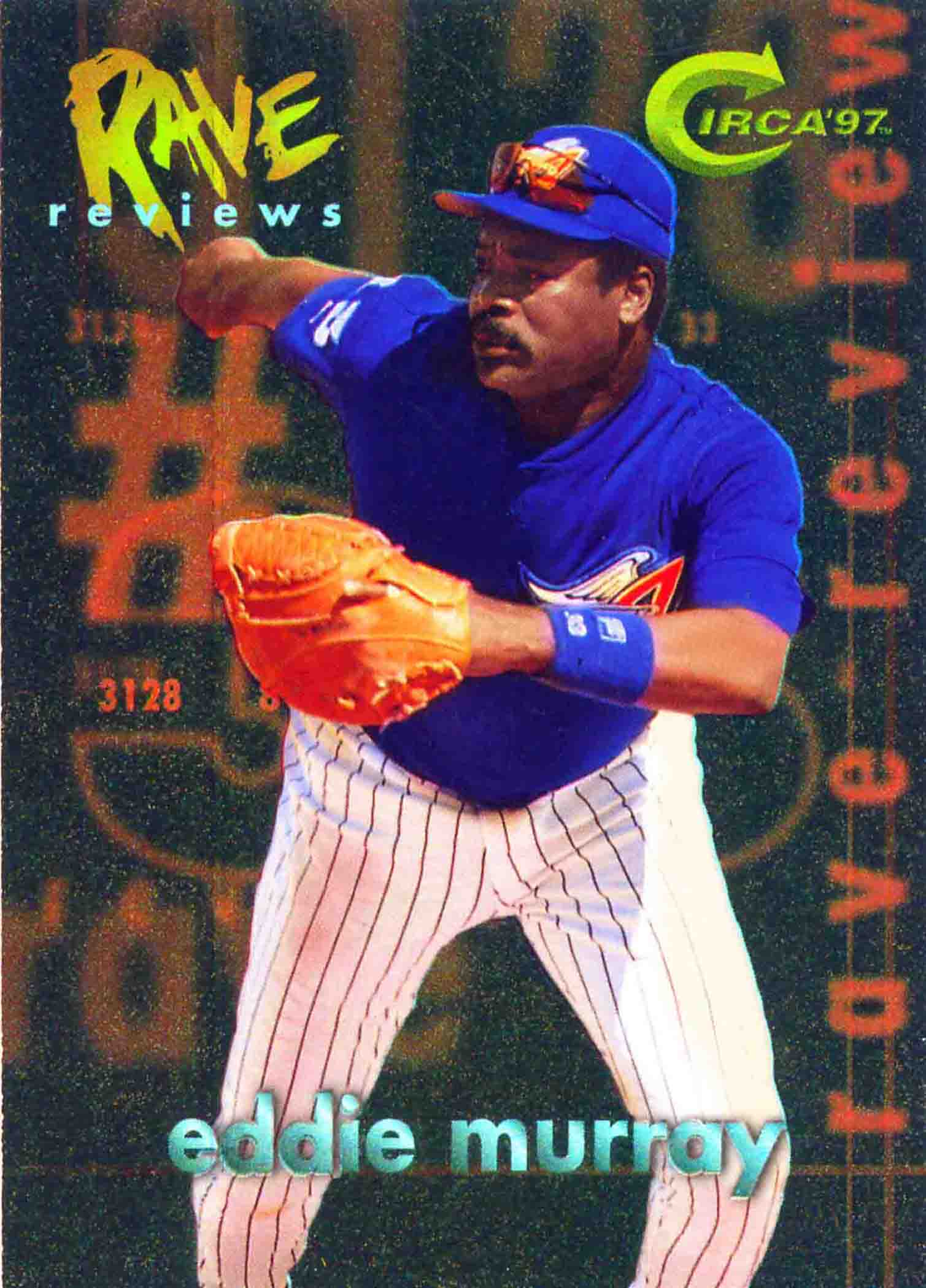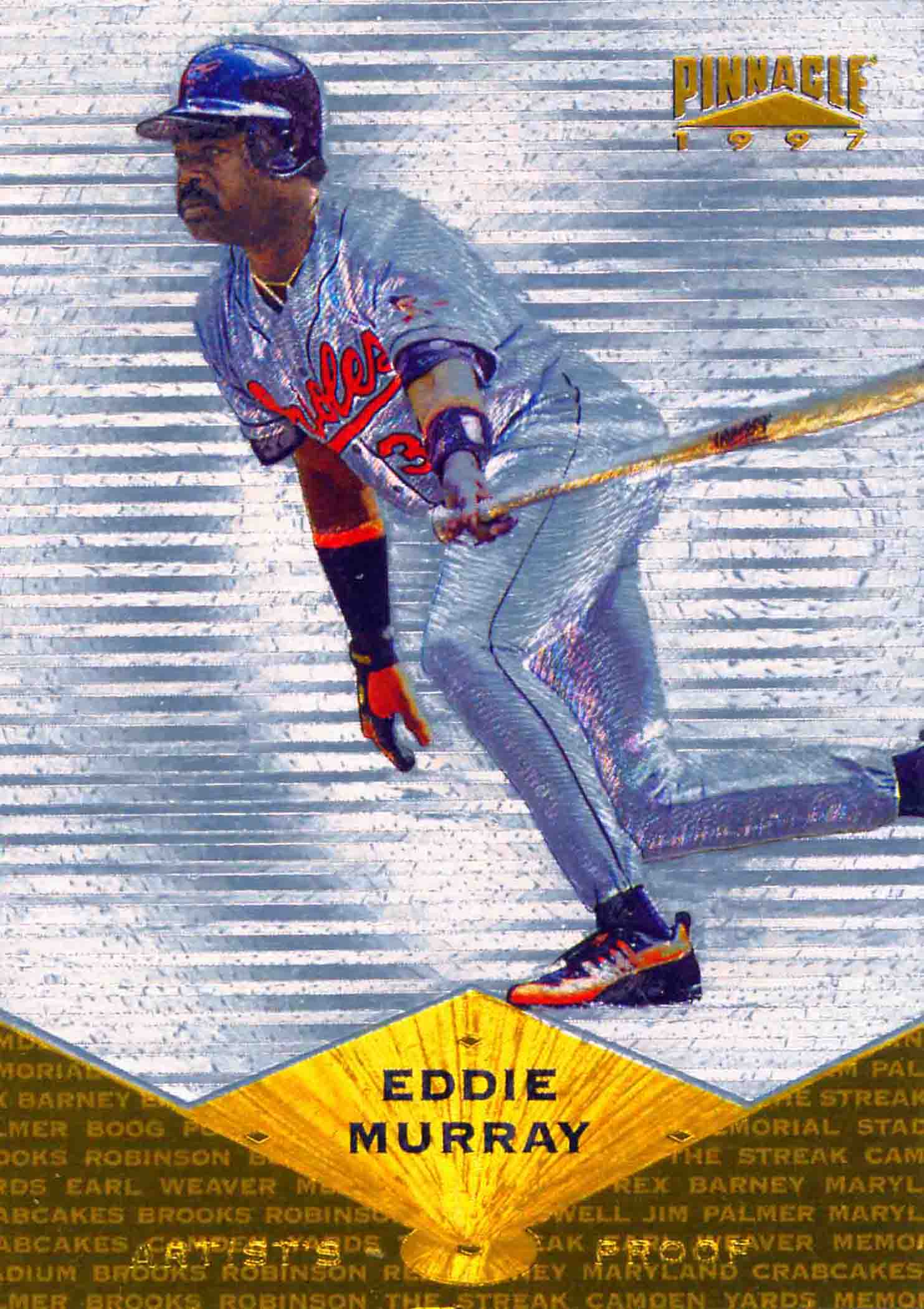 1996 Leaf Gold Press Proofs #102 Eddie Murray
1997 Circa Rave Reviews #8 Eddie Murray
1997 Pinnacle Artist's Proofs #PP65 Eddie Murray S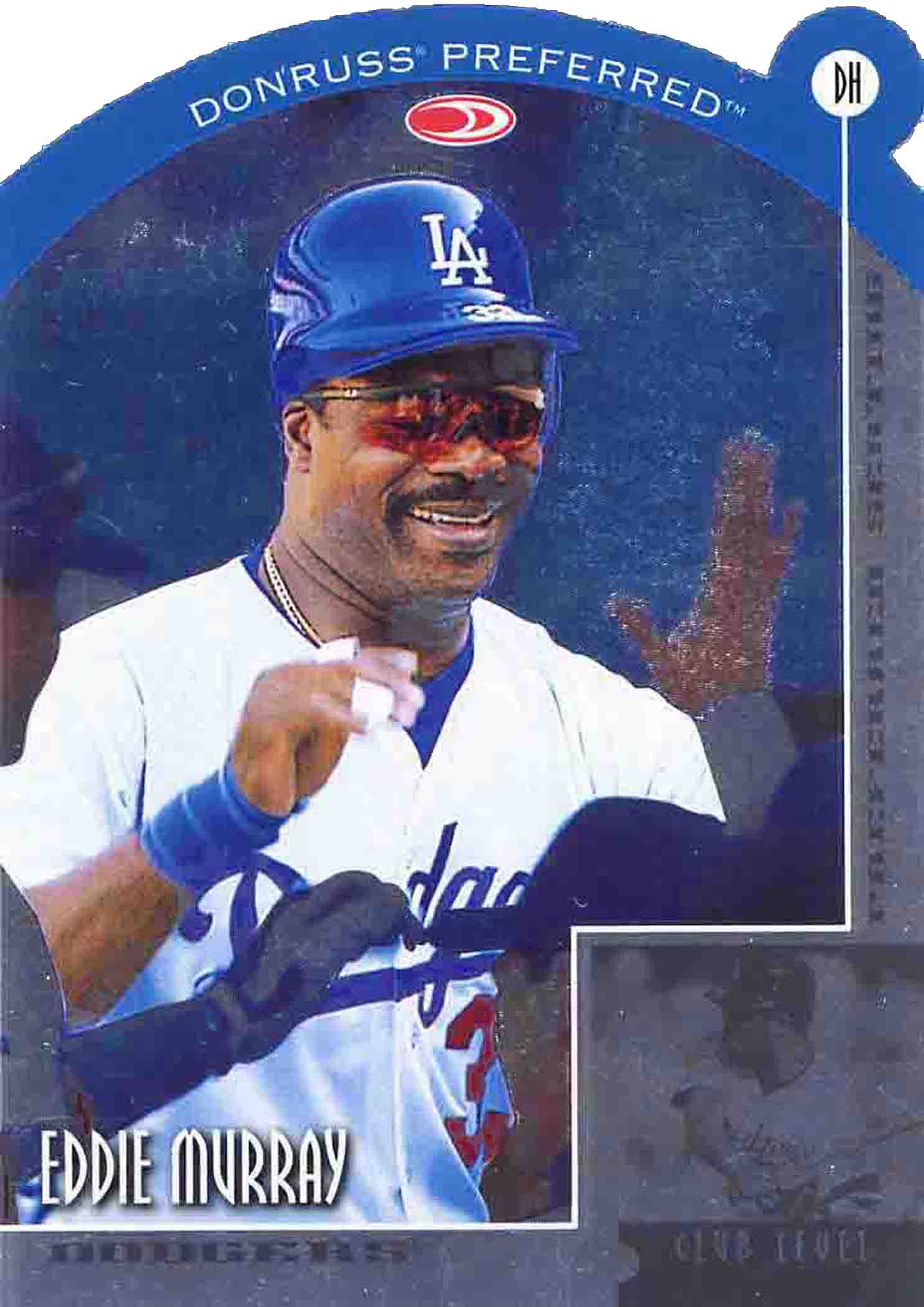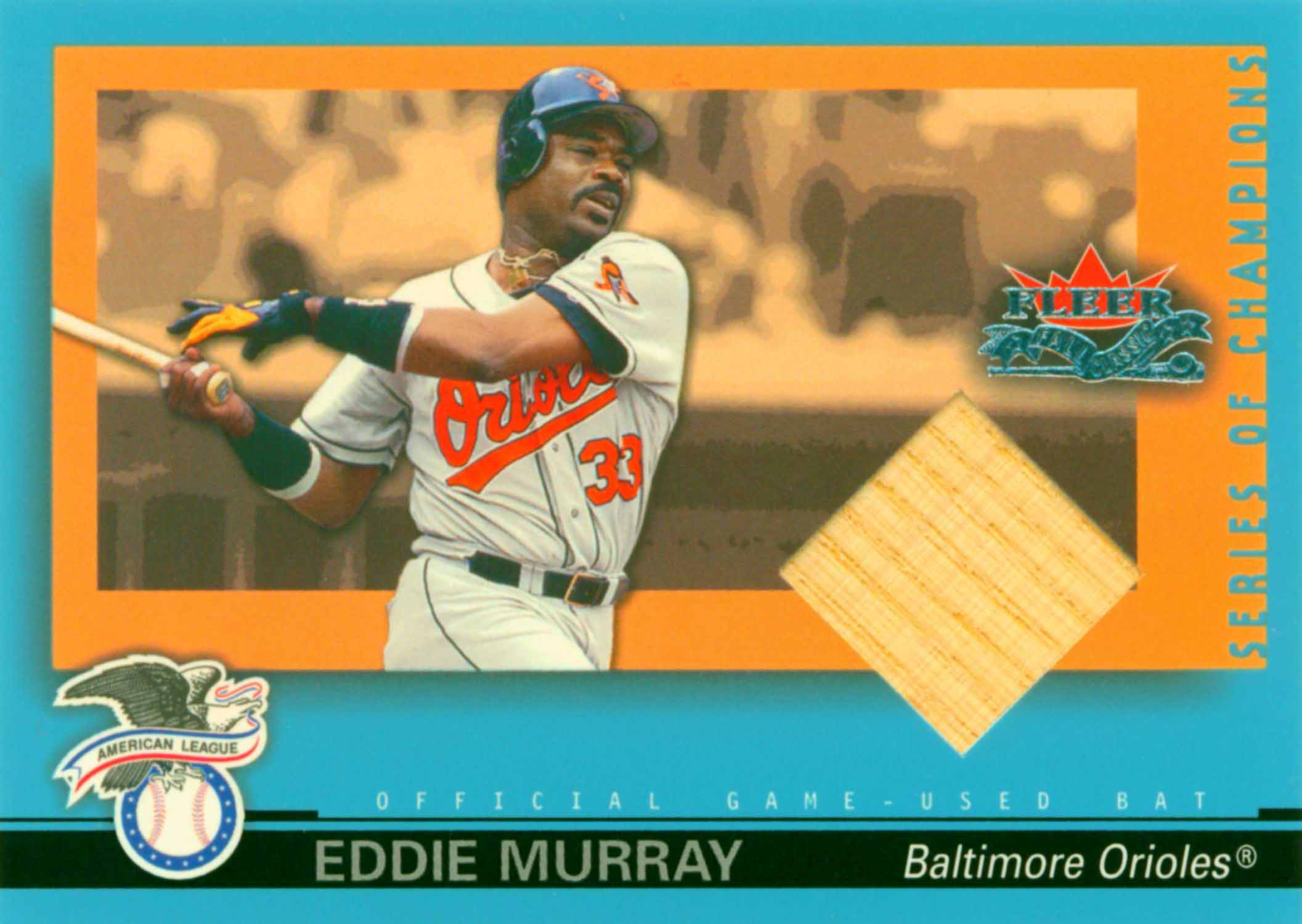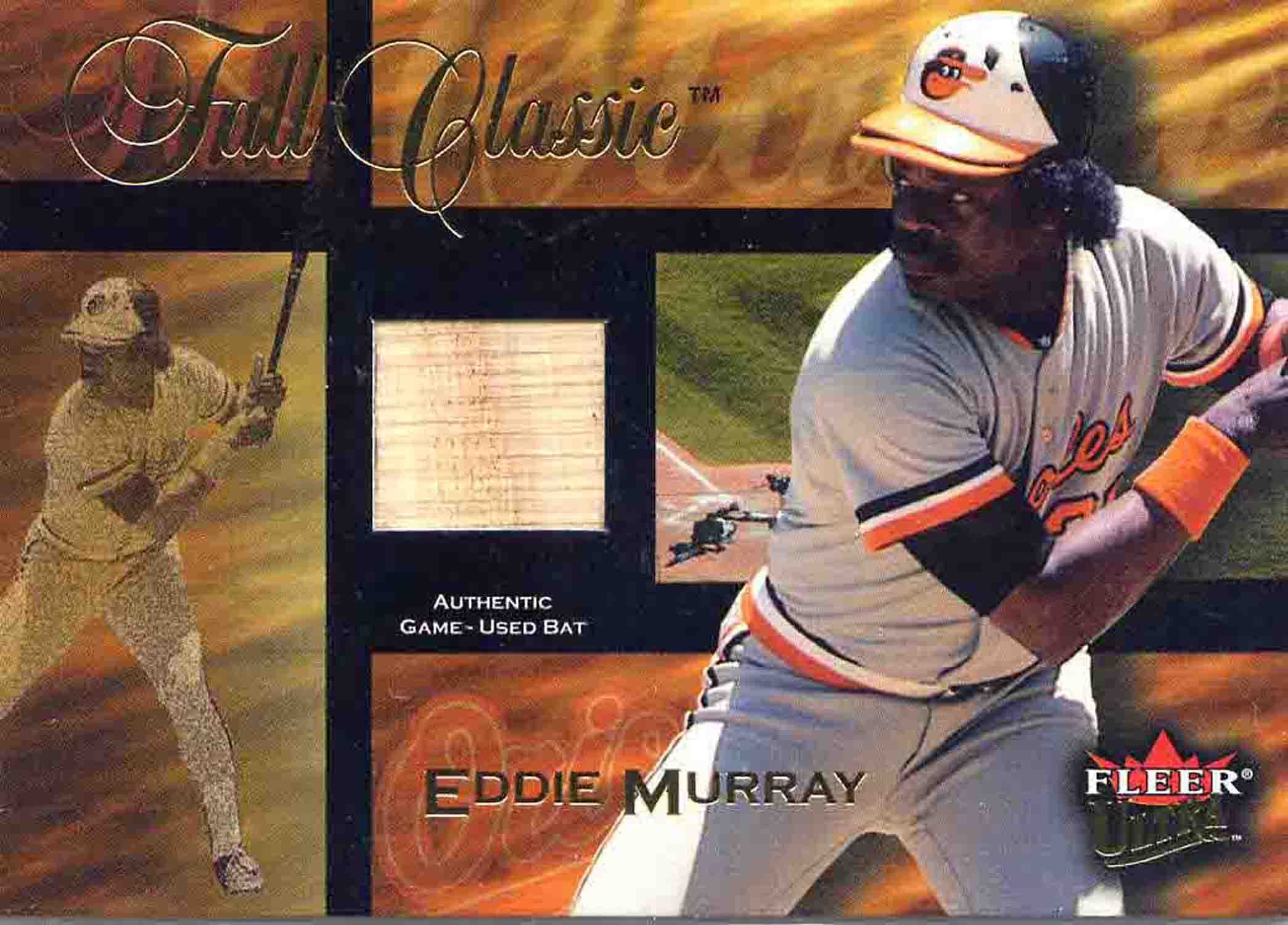 1998 Donruss Preferred Seating #27 Eddie Murray CB
2002 Fleer Fall Classics Series of Champions Game Used #EM Eddie Murray Bat
2002 Ultra Fall Classic Memorabilia #22 Eddie Murray Bat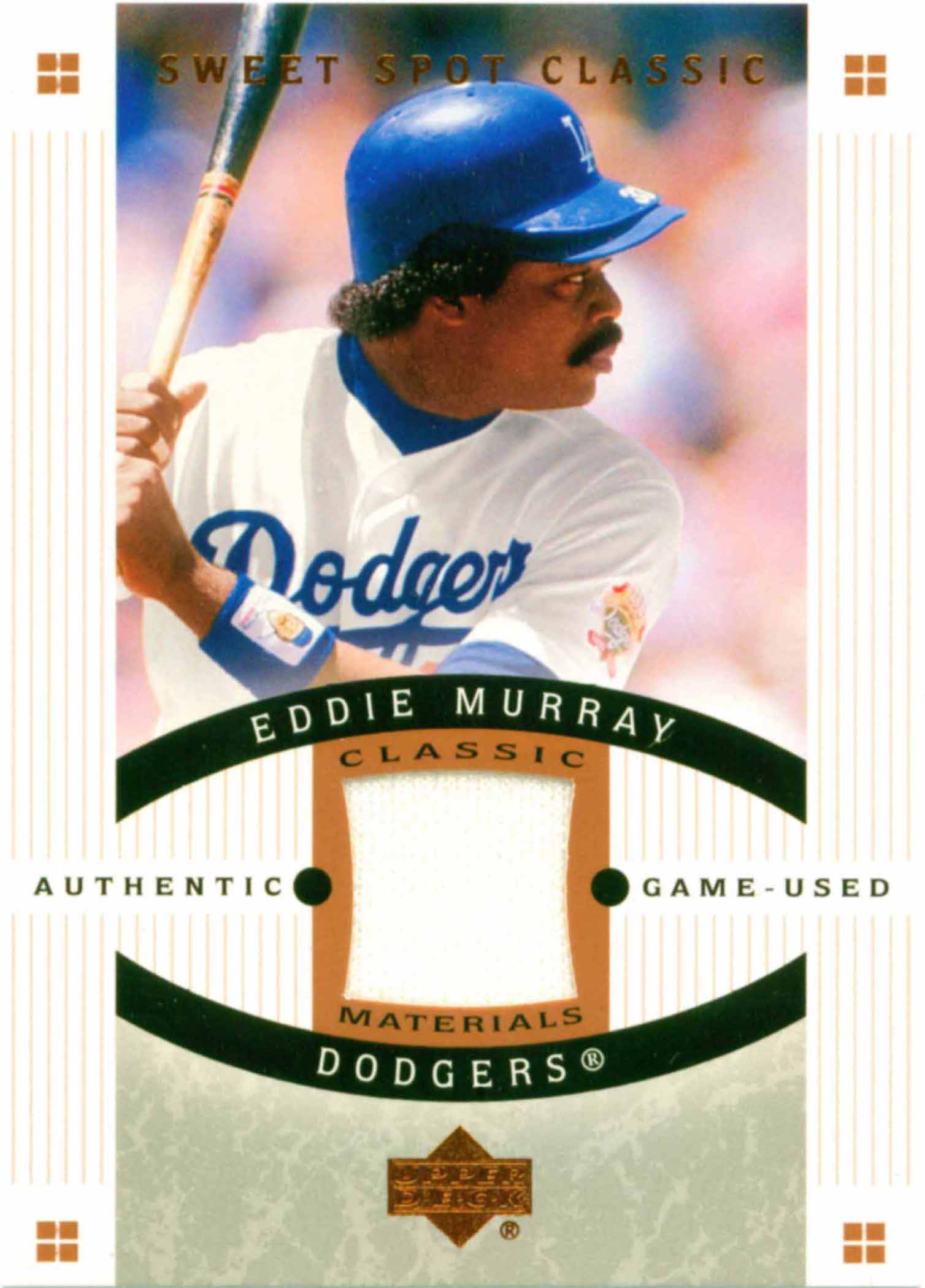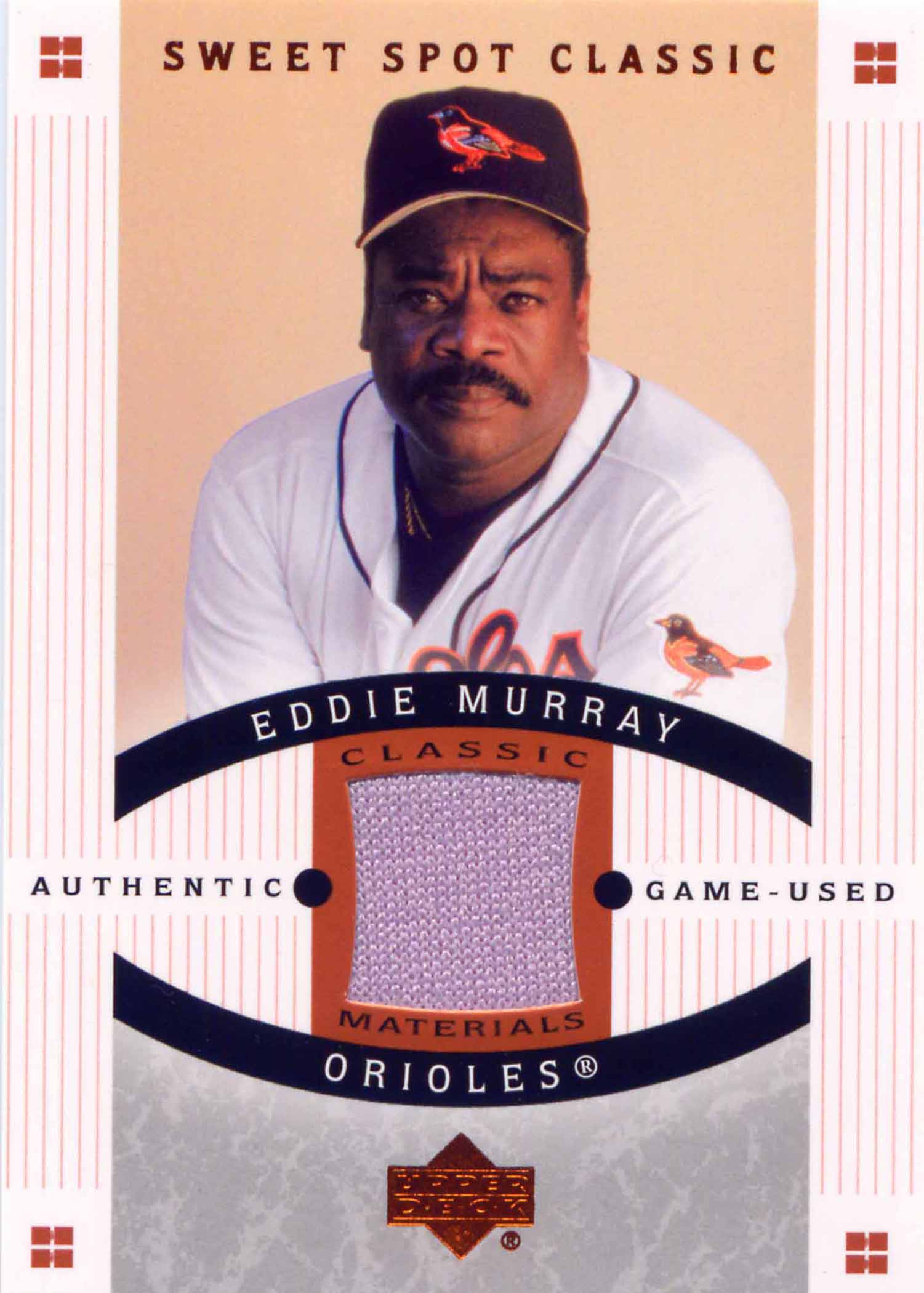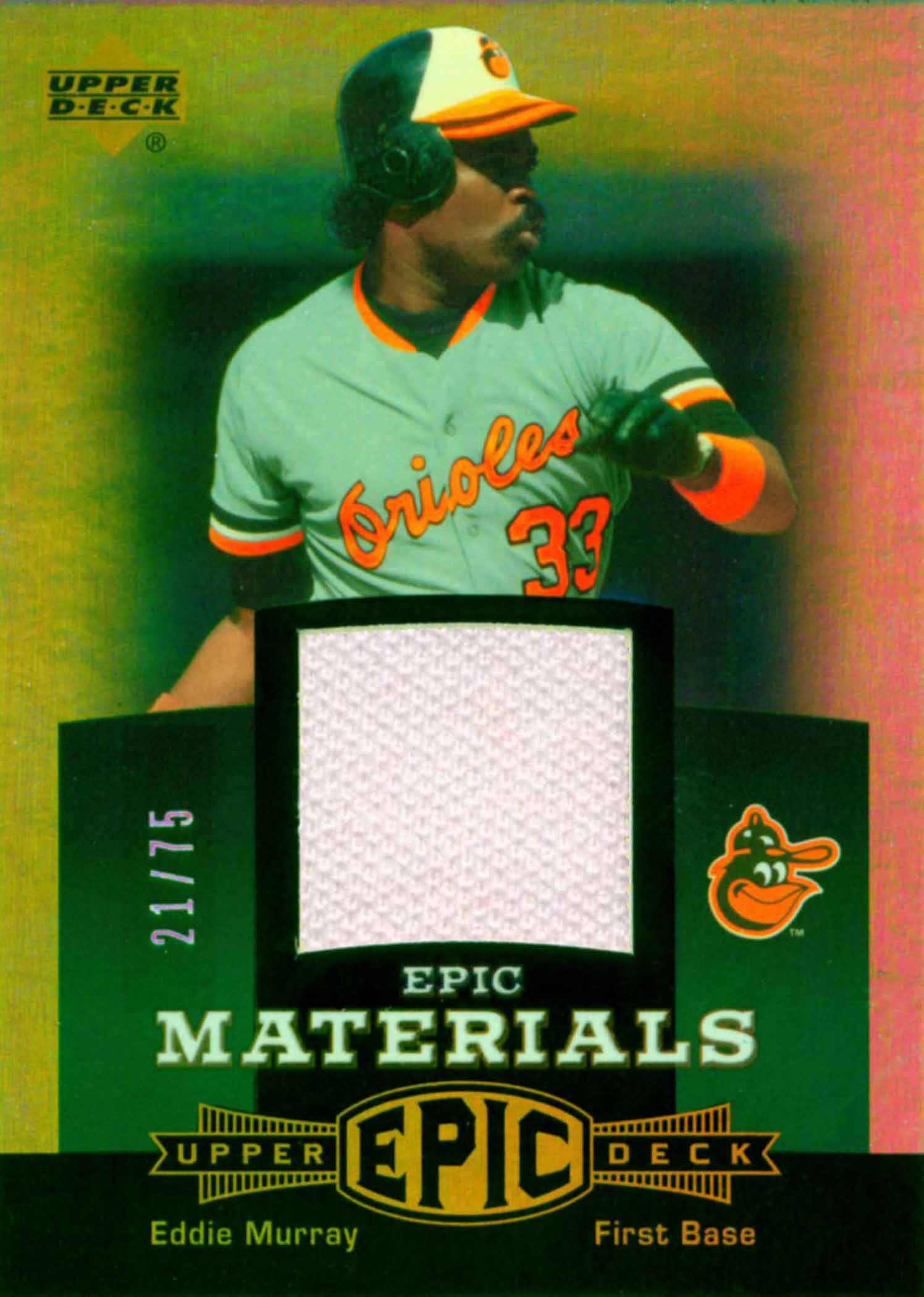 2005 Sweet Spot Classic Materials #CMED Eddie Murray O's Jsy
2005 Sweet Spot Classic Materials #CMED1 Eddie Murray Dgr Jsy
2006 Upper Deck Epic Materials Green #EM3 Eddie Murray Jsy/75
I collect Hall of Fame baseball player cards and cards of current and retired superstars.





My Huge Wantlist: http://www.zeprock.com/WantList.html