04-01-2021, 07:22 AM (This post was last modified: 04-06-2021, 07:07 AM by zeprock.)
RE: Zeprock Collection
Hall of Famer Johnny Mize was a ten-time All-star who played for the Cardinals, Giants and Yankees winning five consecutive World Series titles with the latter. He was a monster known as "The Big Cat". He was a smooth fielding first-baseman who played through the 1940s and was a bit overshadowed by other sluggers of the day such as DiMaggio, Musial and Ted Williams but he finished his career with a batting average over .300 and more than 1000 RBI and 2000 hits despite losing three prime seasons to military service. I currently have 165 different Beckett recognized cards of Mr. Mize including these nine from my collection.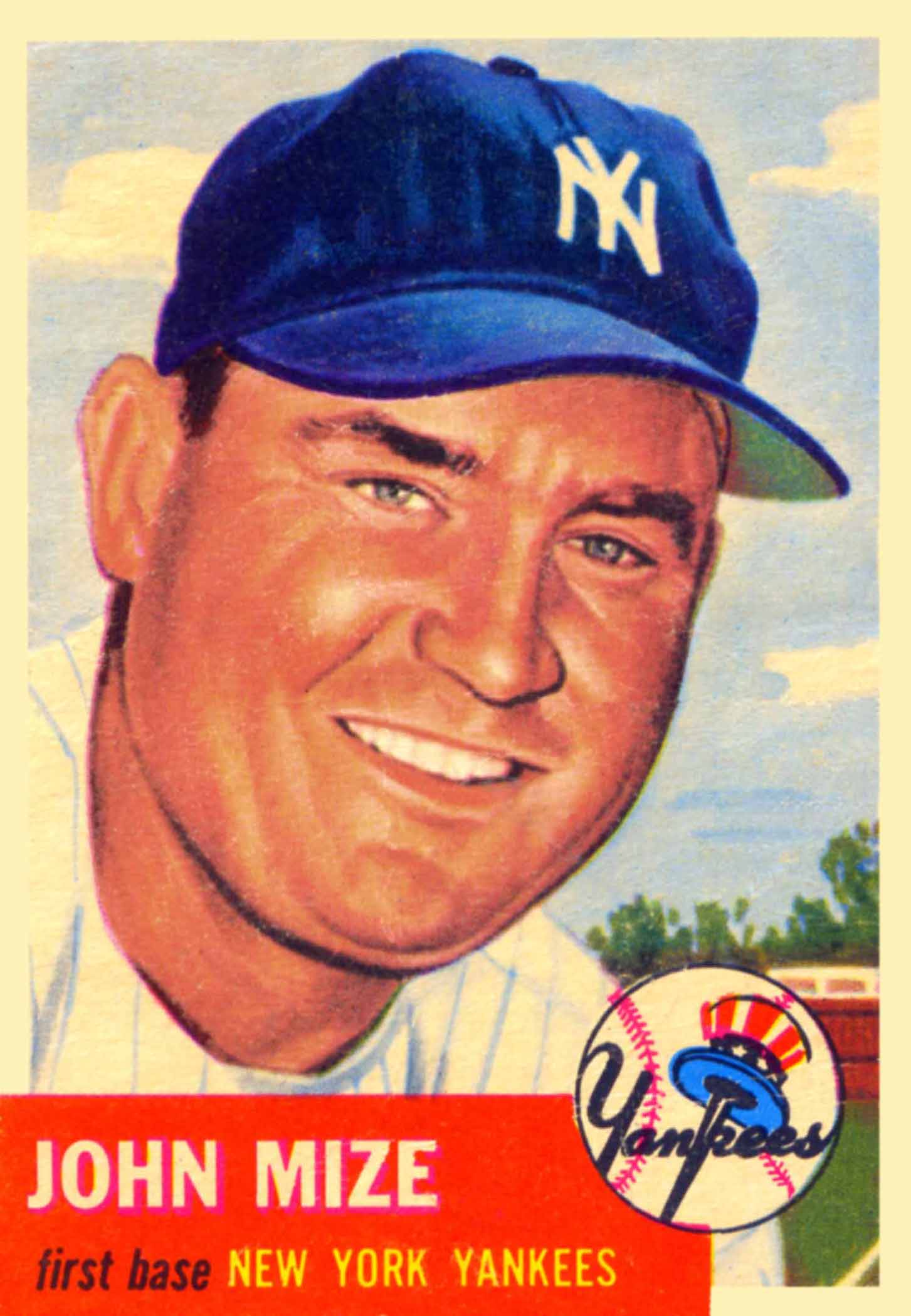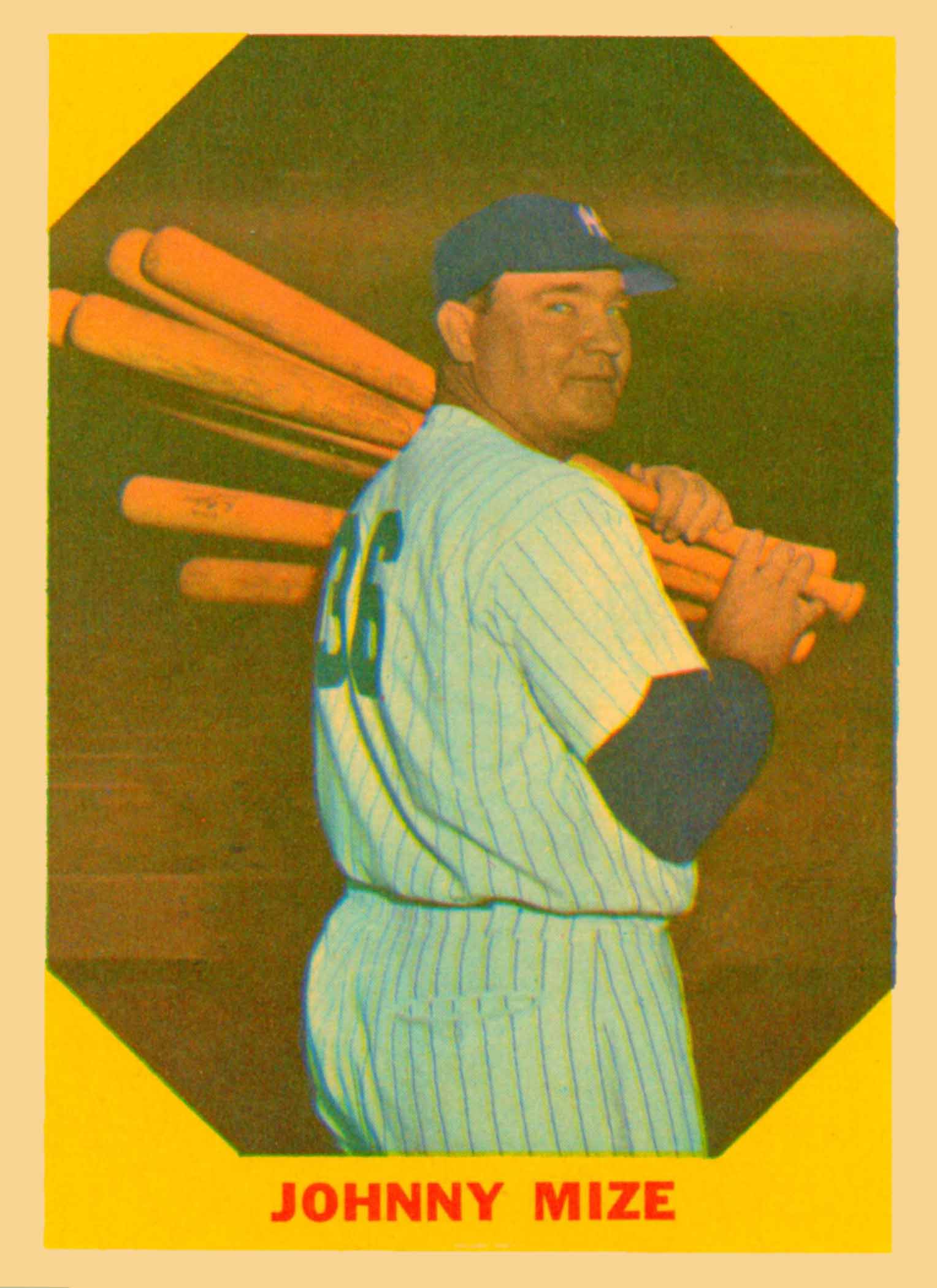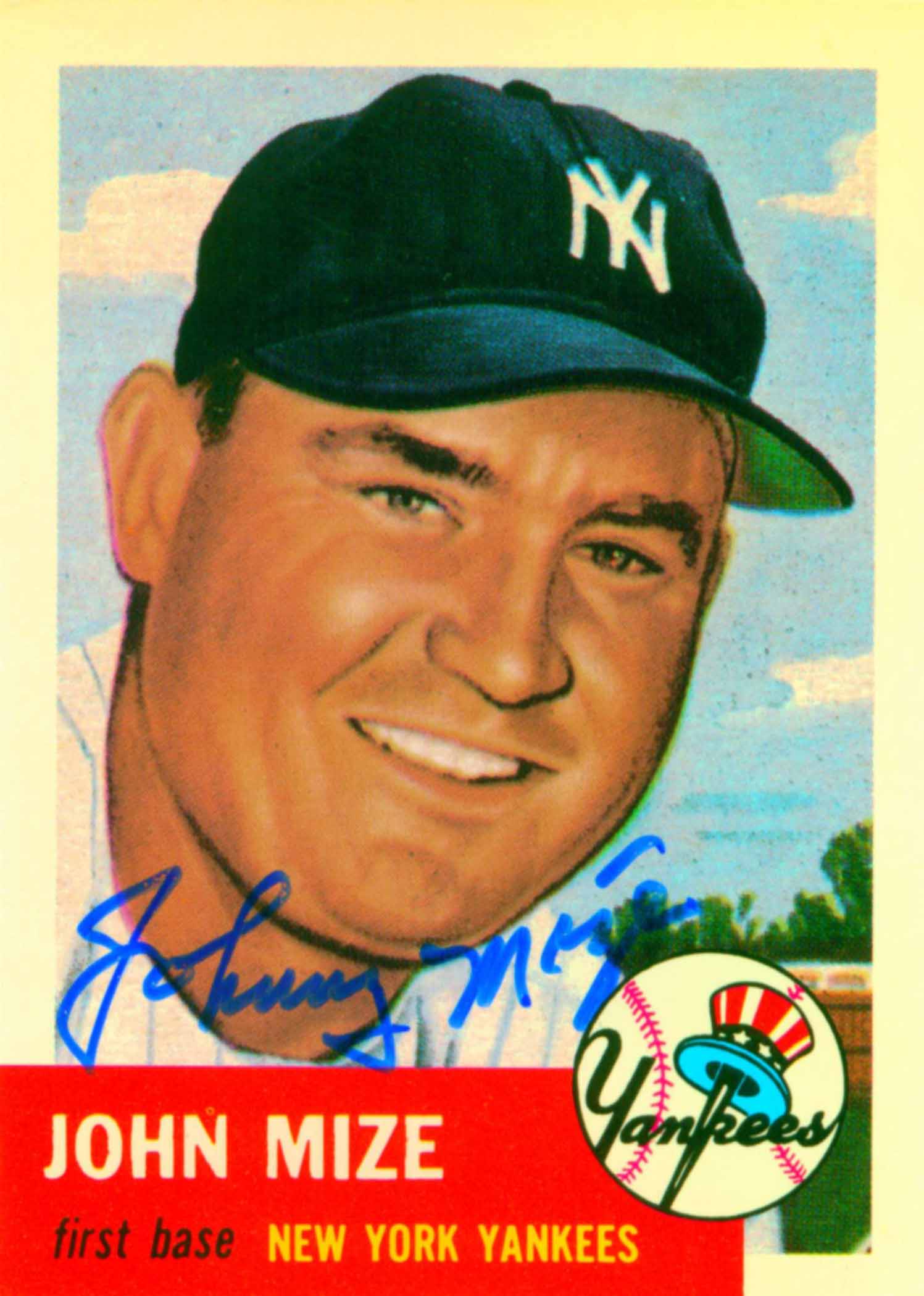 1953 Topps #77 Johnny Mize DP
1960 Fleer #38 Johnny Mize
1991 Topps Archives '53 #77 Johnny Mize Autographed
(In person auto not obtained by me.)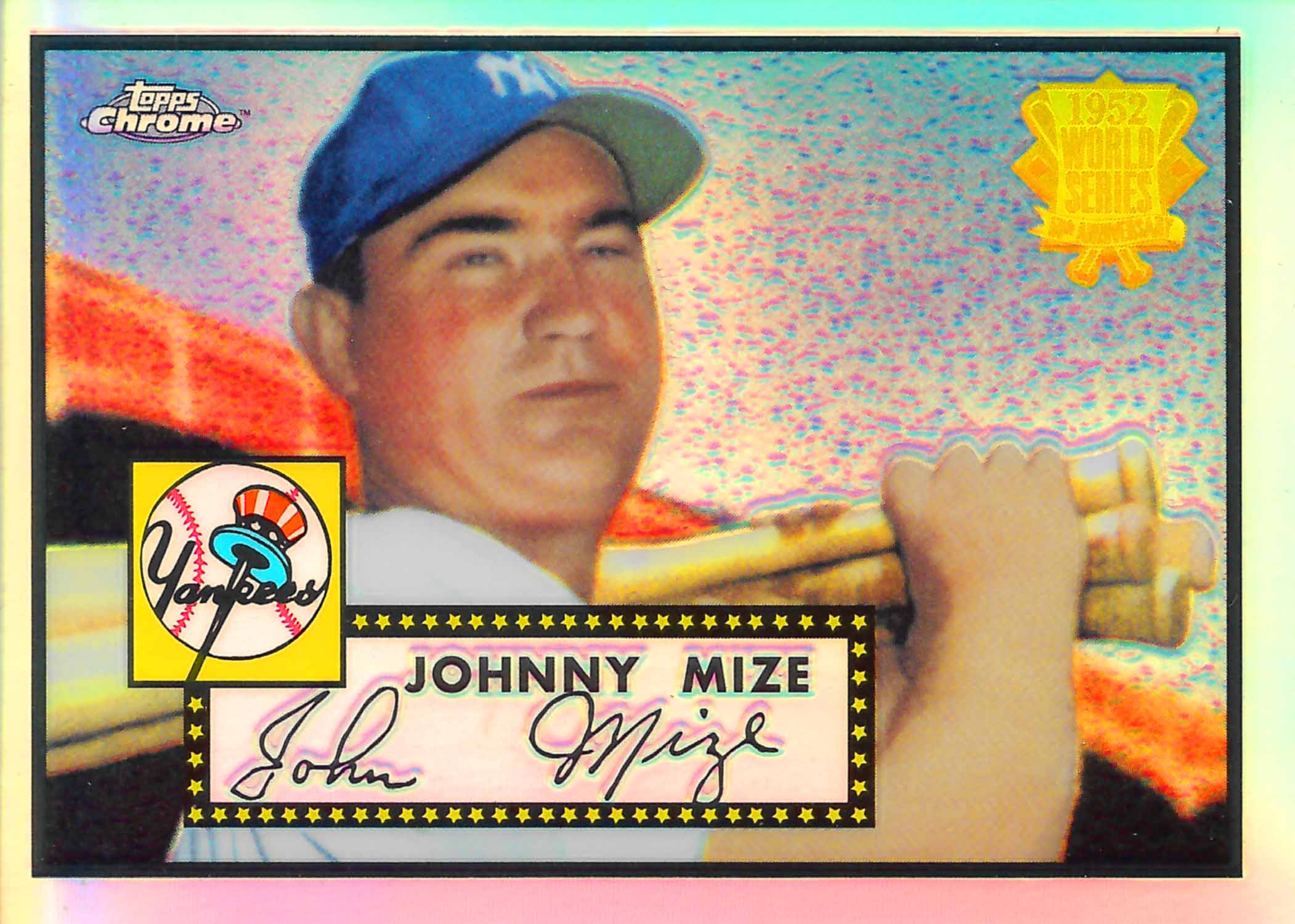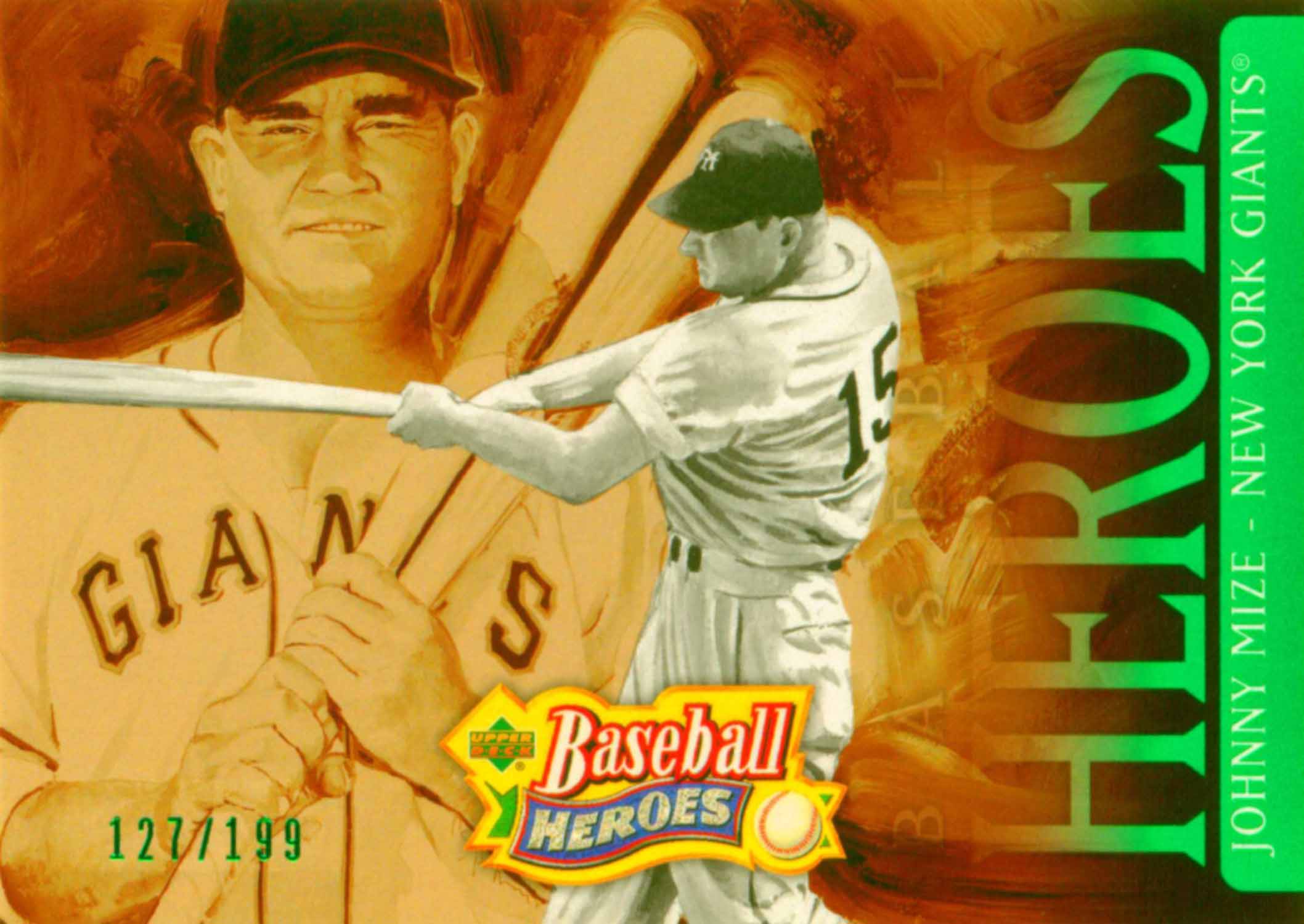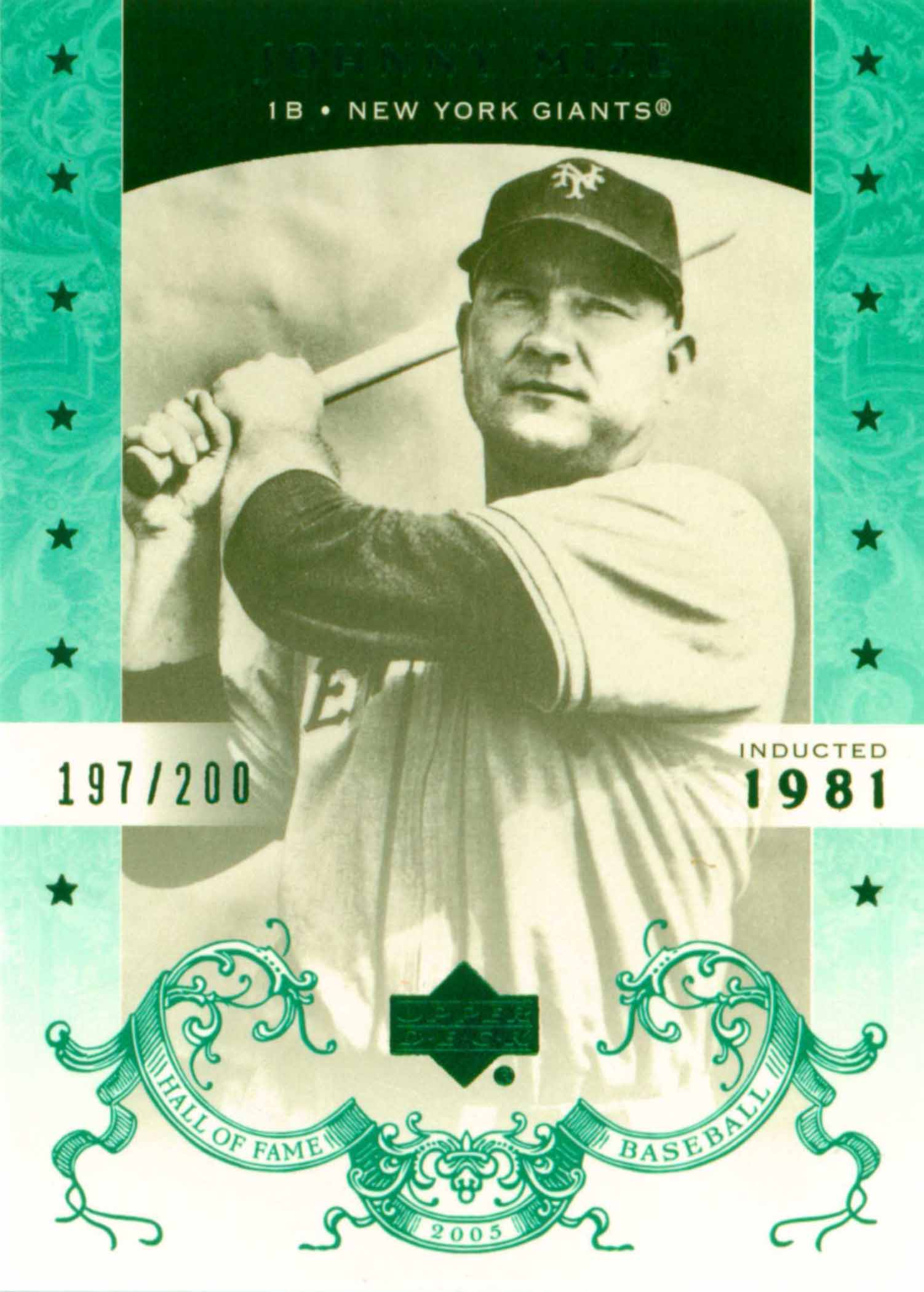 2002 Topps Chrome '52 Reprints Refractors #52R5 Johnny Mize
2005 Upper Deck Baseball Heroes Emerald #145 Johnny Mize Giants HDR
2005 Upper Deck Hall of Fame Green #42 Johnny Mize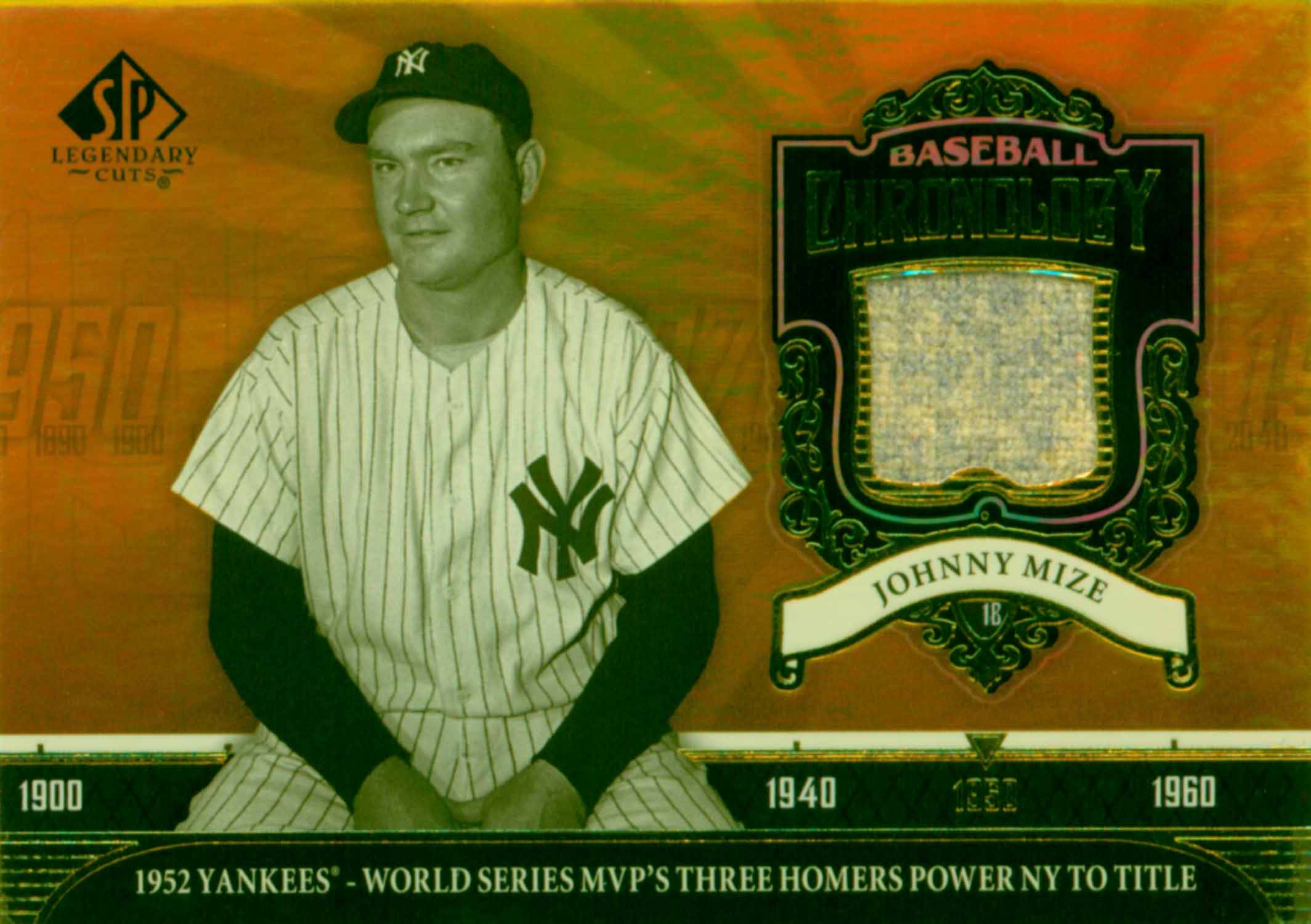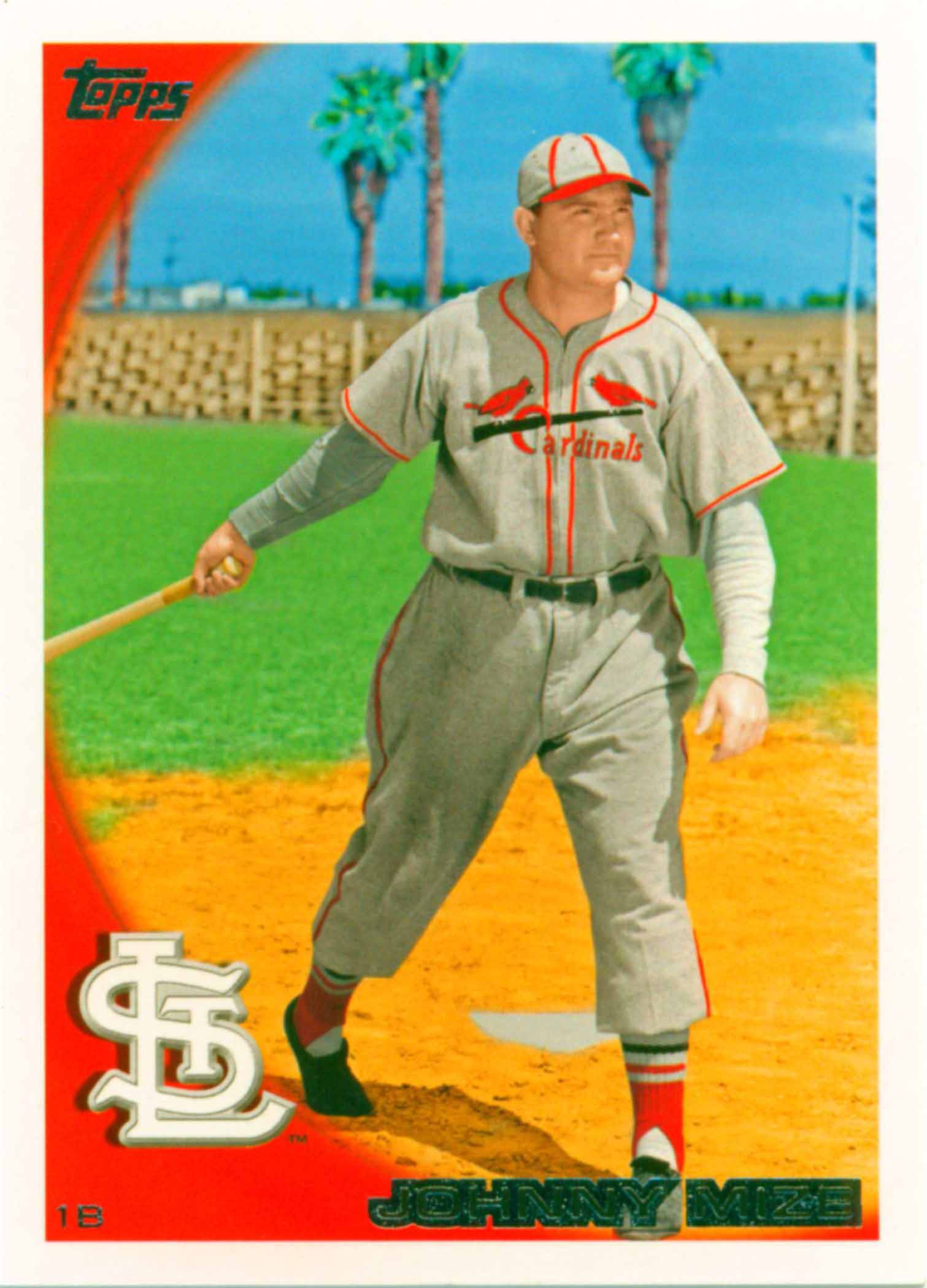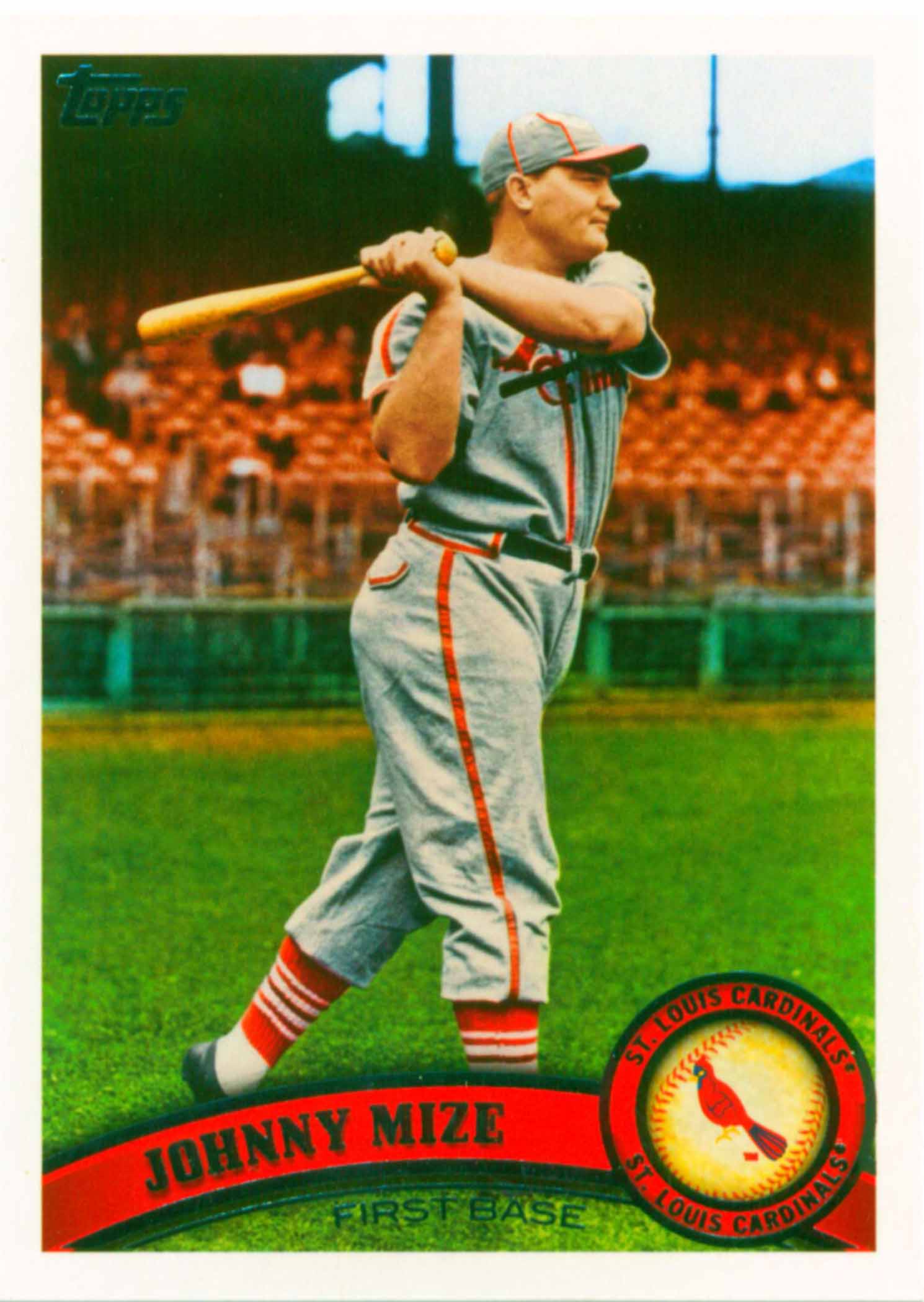 2006 SP Legendary Cuts Baseball Chronology Materials #JM Johnny Mize Pants
2010 Topps #354B Johnny Mize SP
2011 Topps #425B Johnny Mize SP
I collect Hall of Fame baseball player cards and cards of current and retired superstars.





My Huge Wantlist: http://www.zeprock.com/WantList.html