02-26-2021, 08:36 AM (This post was last modified: 02-26-2021, 08:37 AM by zeprock.)
RE: Zeprock Collection
February is Black History Month so I would be remiss if I didn't do at least one post on the historic Negro Leagues. Rube Foster founded them in 1920 (see my colorful stamp commemorating that event way back in post #18) and they lasted until the early 1960s. Some of the greatest players to never wear a MLB uniform participated in the Negro Leagues. I am always excited to add a card of a Negro League Hall of Famer because there just aren't that many affordable cards of them available. Some players went on to have lucrative MLB careers such as Hank Aaron, Ernie Banks, Roy Campanella, Larry Doby, Monte Irvin, Willie Mays and Jackie Robinson. Others such as Cool Papa Bell, Oscar Charleston, Josh Gibson and Satchel Paige were denied, although Paige made it to the MLB in the twilight of his career. Today I'm posting nine cards from my collection of Negro Leaguers whose names you may not be familiar with but each made a significant impact.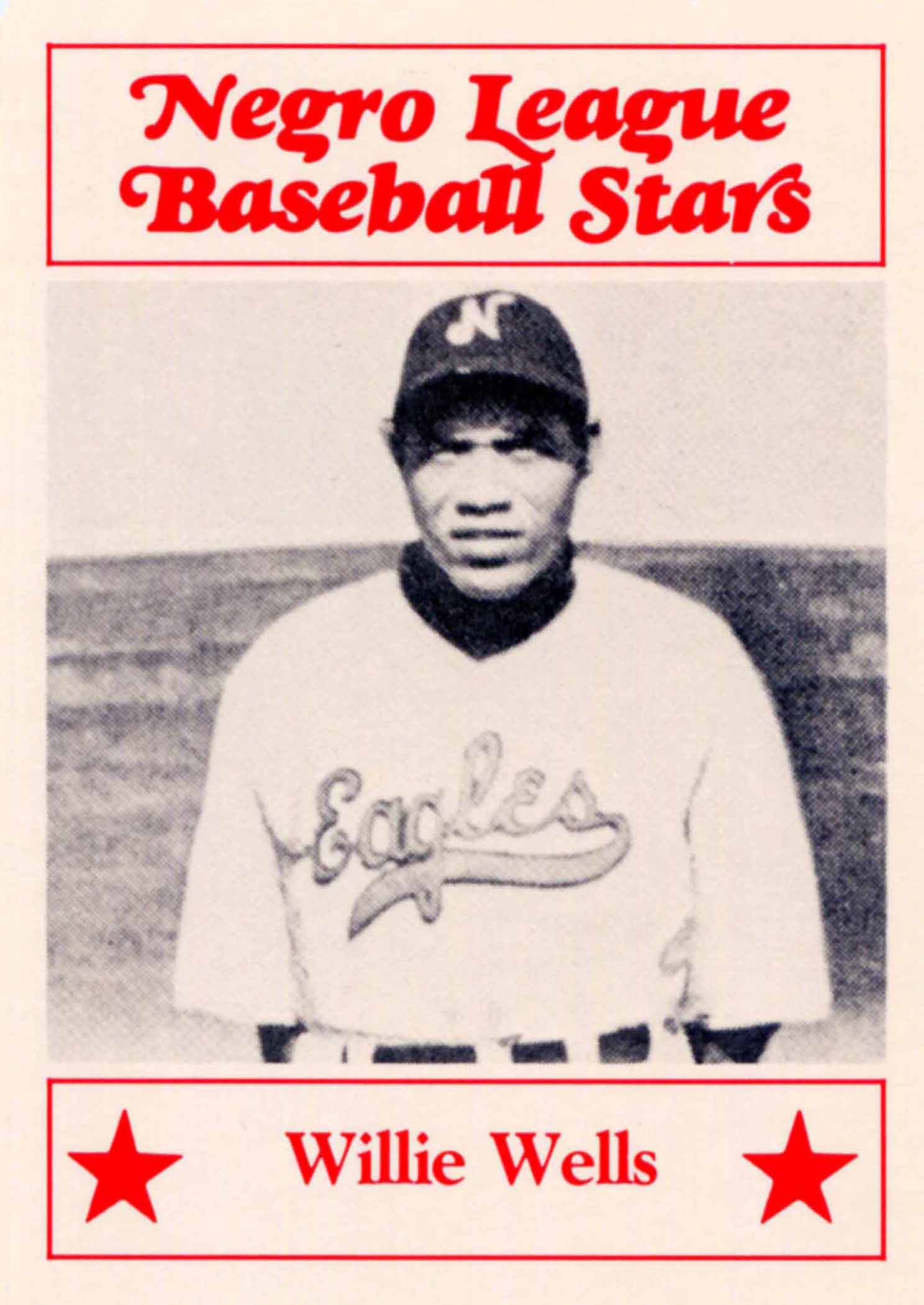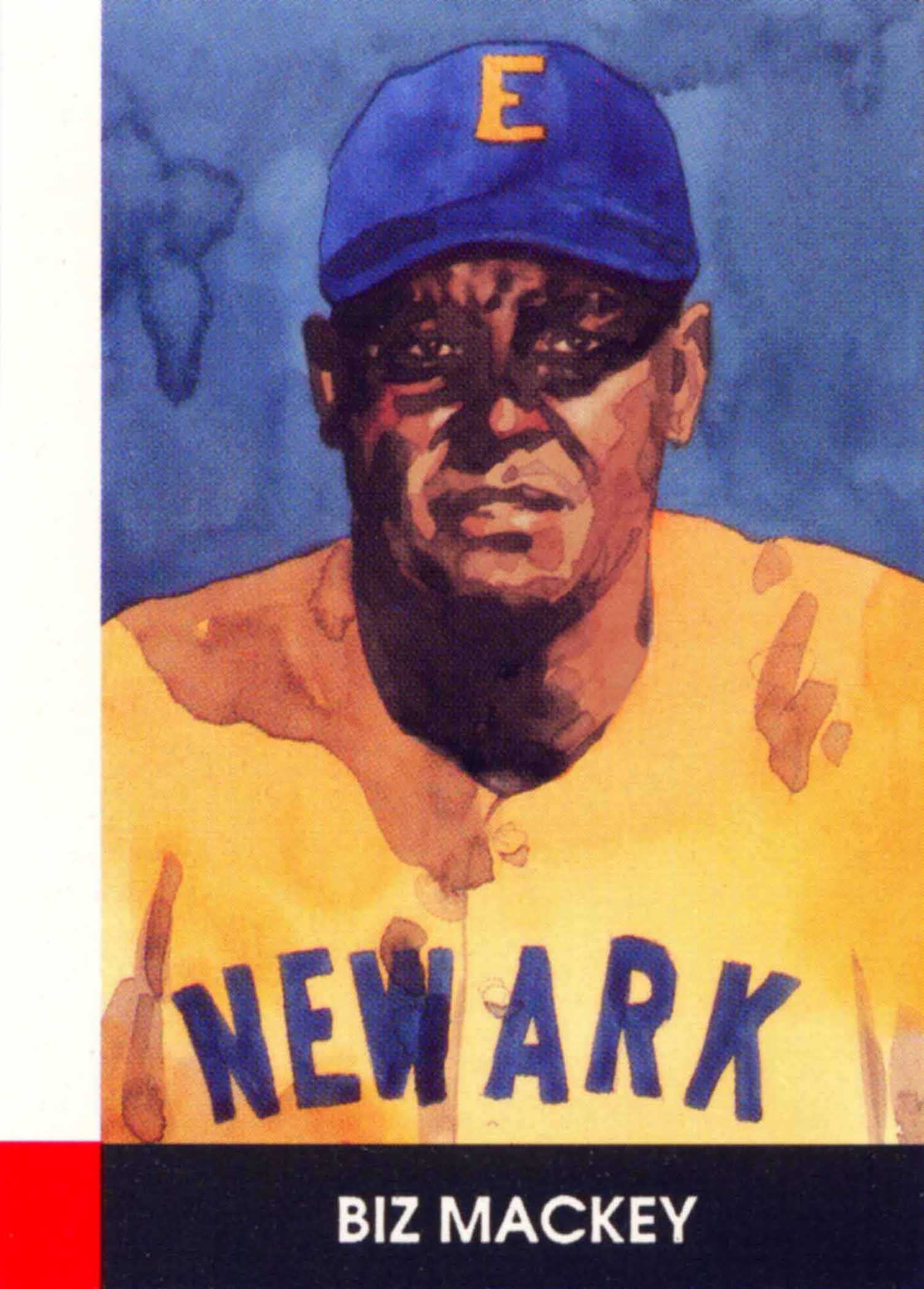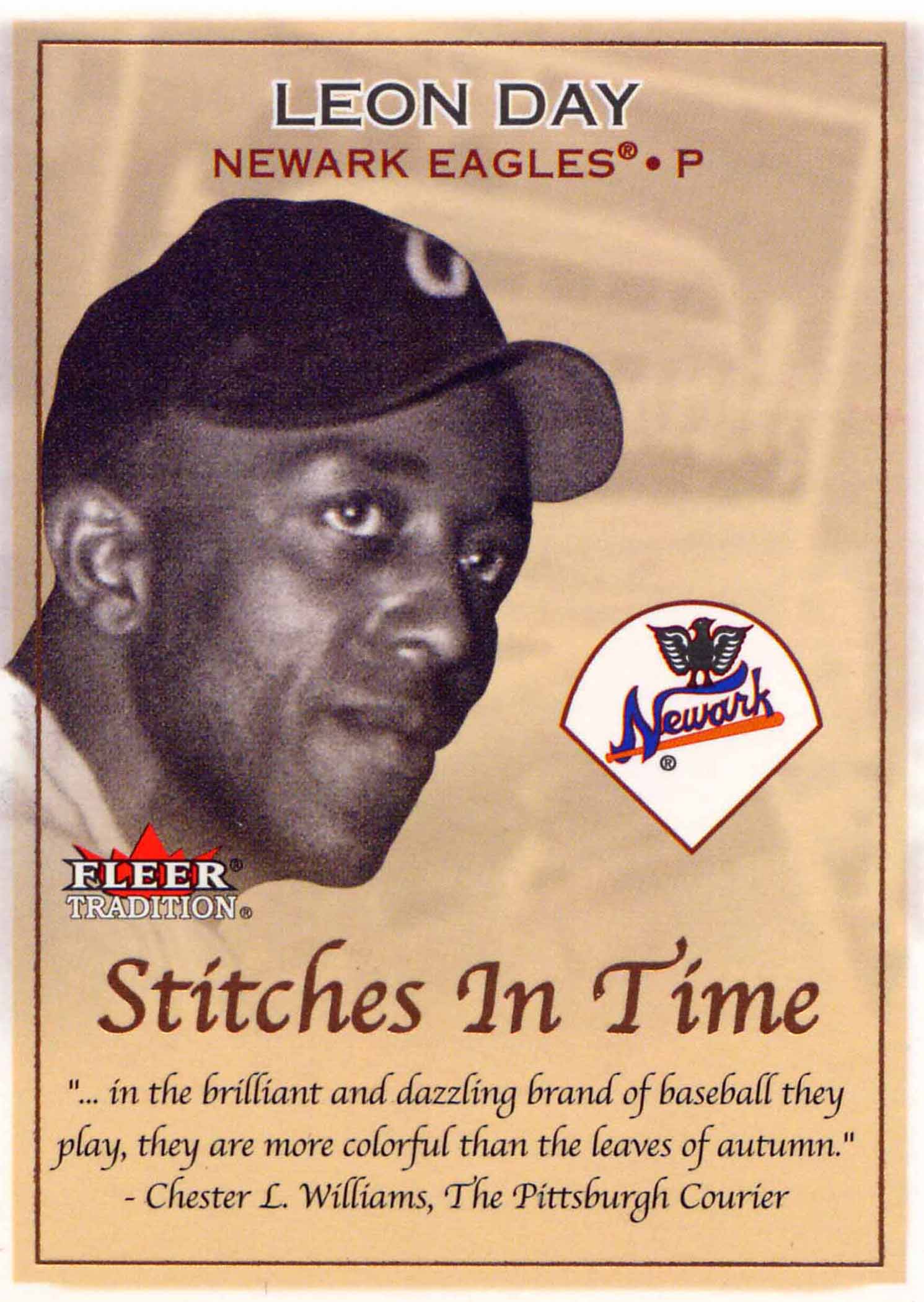 1986 Negro League Fritsch #71 Willie Wells
(Nicknamed "El Diablo" or "The Devil" because of his acrobatic play at shortstop, Wells was a slick fielding speedster with power who ranks among the all-time Negro League leaders in doubles, triples, home runs and stolen bases. He was nine years into his career when the Negro Leagues held their first All-star game and Wells would go on to play in eight of them. I currently have just three Beckett recognized cards of Willie. This one is from Larry Fritsch's set of Negro Leaguers. The set is actually based on a 1984 set produced by Decathlon Corporation.)
1990 Negro League Stars #4 Biz Mackey
(Mackey had a nearly 30 year career primarily as a catcher and would go on to mentor Roy Campanella. Many of his contemporaries consider him the greatest Negro Leagues catcher of all-time ranking him higher than Campanella and the great Josh Gibson. He rarely hit below .300 in any of his seasons. I have two Beckett recognized cards of James "Biz" Mackey. This card is from a set paying tribute to the Negro League players and featuring water color portraits, painted by Mark Chiarello.)
2001 Fleer Tradition Stitches in Time #ST7 Leon Day
(Day was considered the best Negro Leagues pitcher of all-time besting Satchel Paige. He pitched in a record seven Negro League All-star games and was also a decent infielder and outfielder. I showed you my autographed card of Day back in post #310 and told you the story behind it. I currently own seven different Beckett recognized cards of Leon. This one is from Fleer Tradition's 2001 insert set featuring Negro League greats.)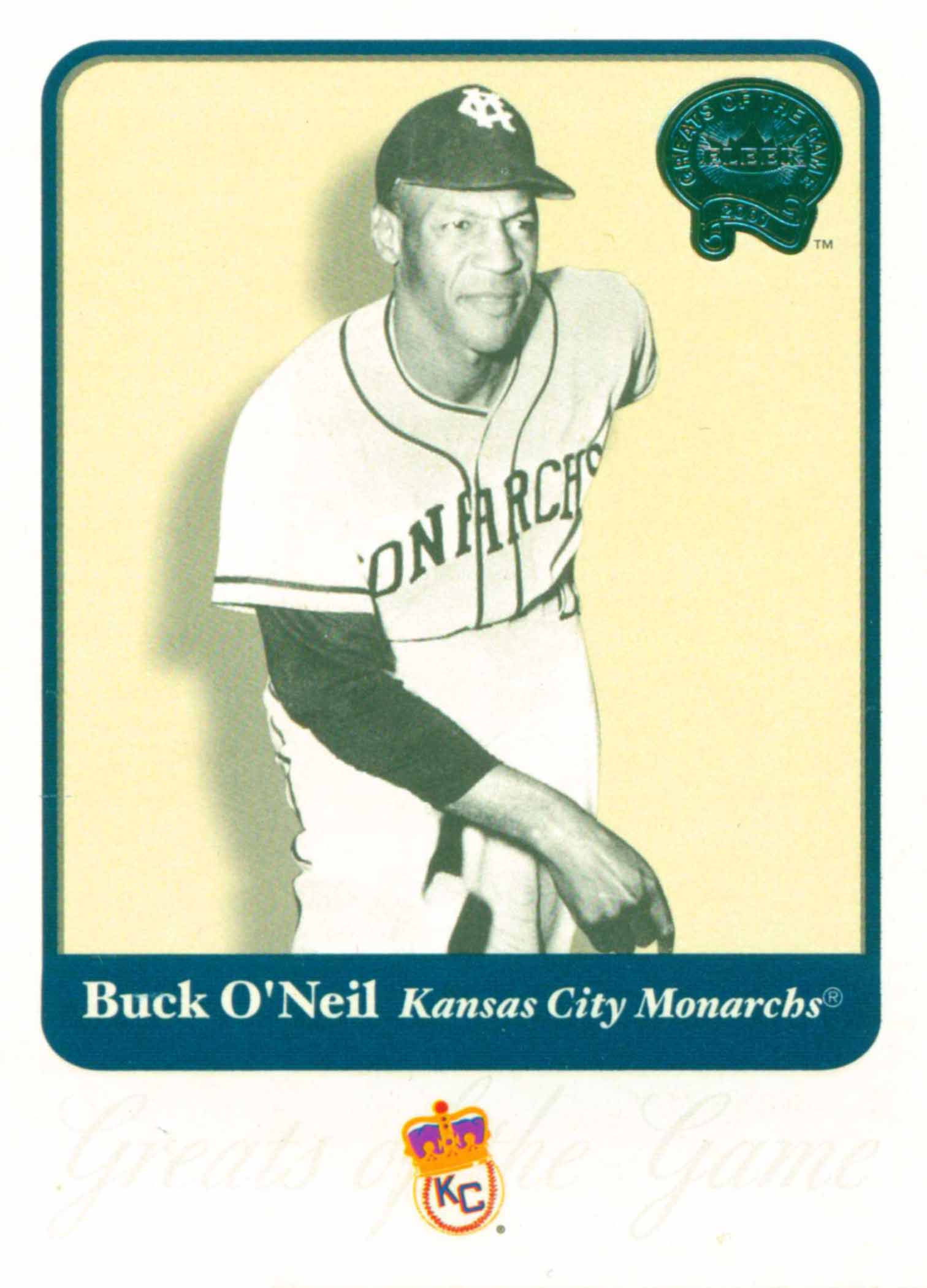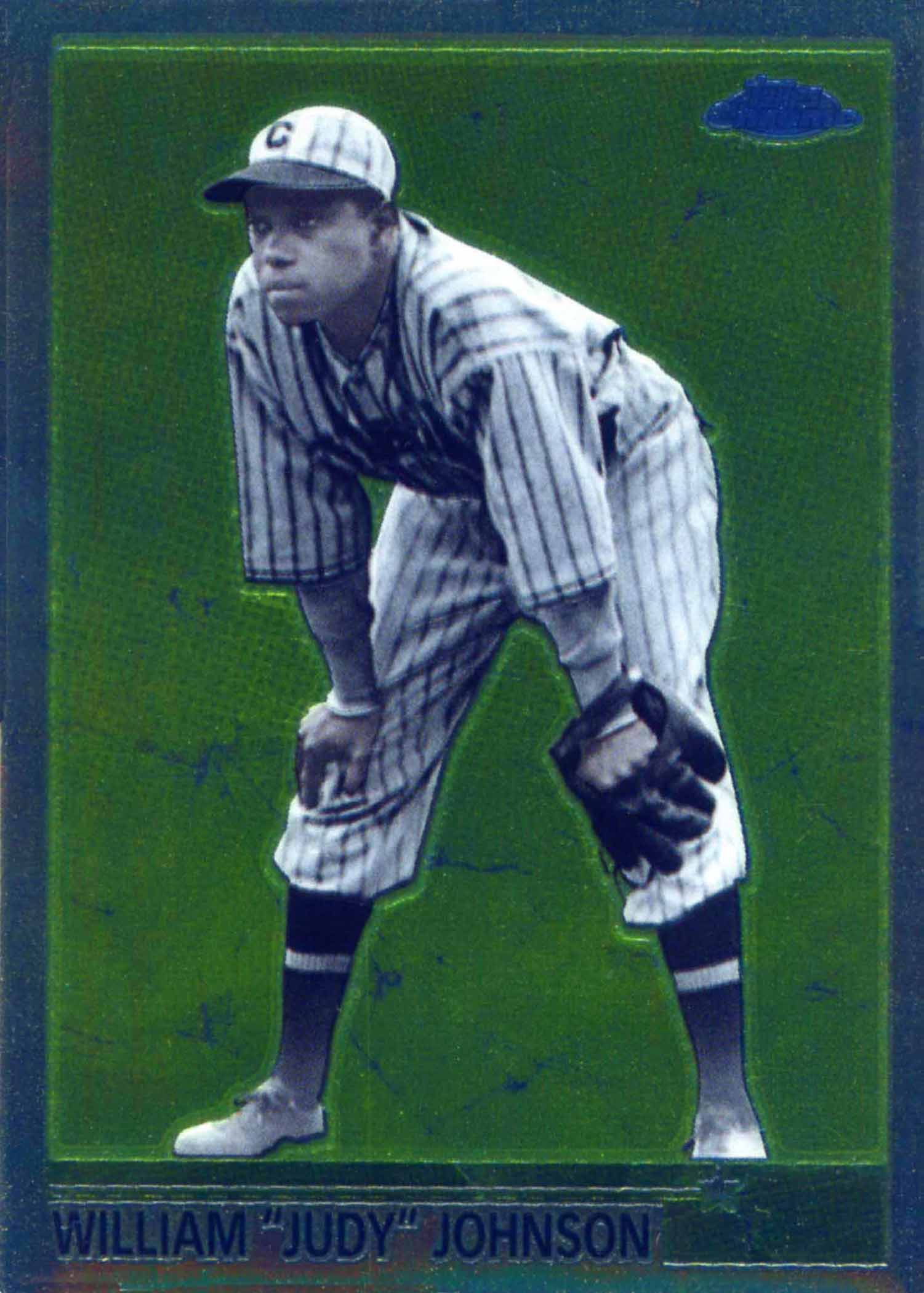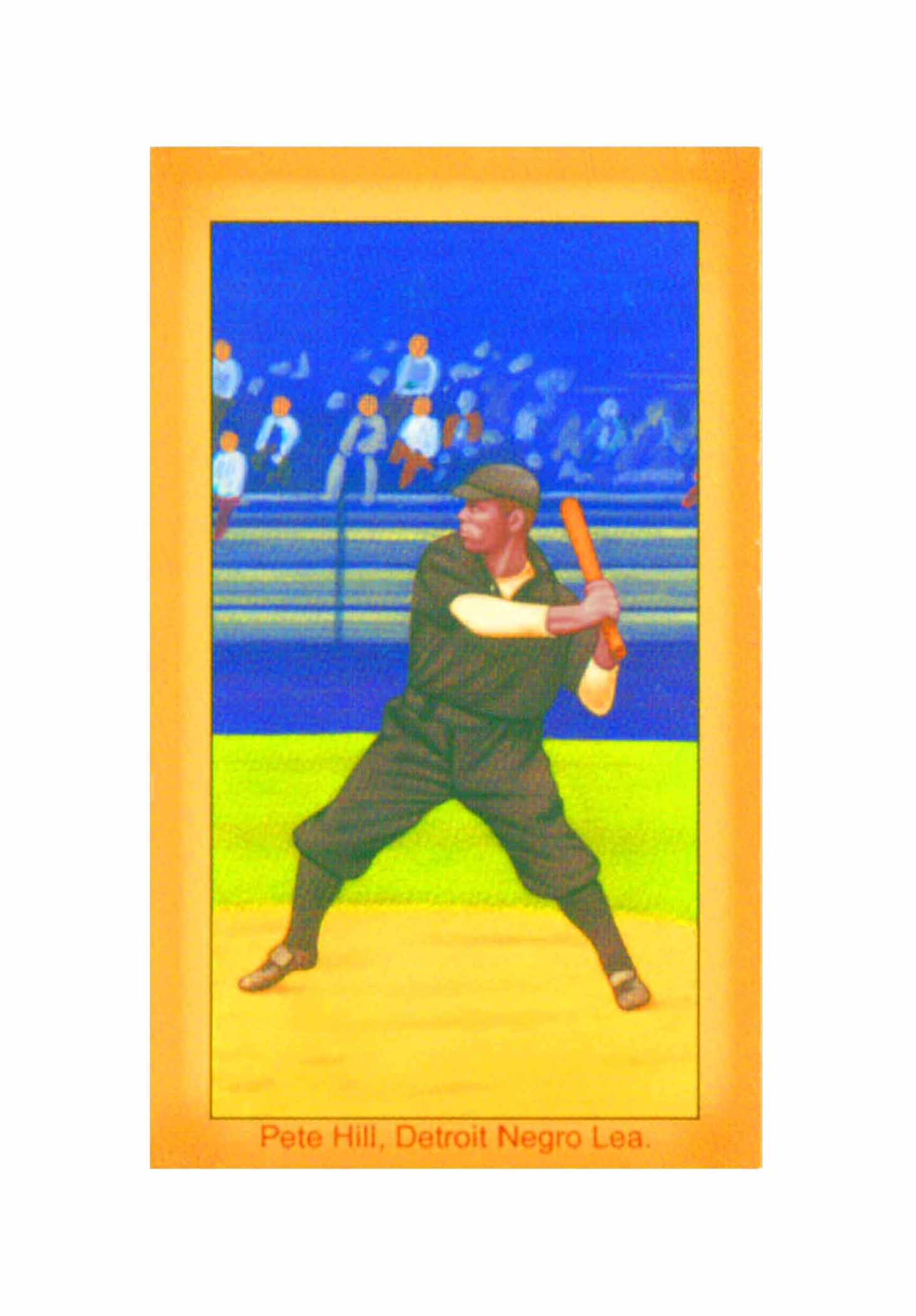 2001 Greats of the Game #119 Buck O'Neil
(You may recognized Buck O'Neil from the Ken Burn's documentary on baseball (highly recommended). Although Buck would fall short of induction into the Hall of Fame, he did serve for 19 years on the Baseball Hall of Fame Veterans Committee and played an important role in the induction of six Negro league players to the Hall and in 2006 gave the induction speech at the Hall for 17 inducted Negro League players and executives. He also played a major role in establishing the Negro Leagues Baseball Museum in Kansas City. He was posthumously awarded the Presidential Medal of Freedom. He holds the distinction of being the first African American man to coach in the Major Leagues and to date is the oldest person to make a plate appearance in a professional baseball game when he appeared in the Northern League All-star game at the age of 94. I have five Beckett recognized cards of Buck including this one.)
2001 Topps Chrome What Could Have Been #WCB7 William Johnson
(An outstanding fielder and clutch hitter, Judy Johnson was considered the best third baseman of his era in the Negro Leagues. I have nine Beckett recognized cards of Judy including this one from Topps' 2001 Chrome insert set featuring Negro League greats who never got to play in the Majors.)
2005 Helmar Brewing Company #32 Pete Hill
(Hill played most of his career prior to the establishment of the Negro Leagues and was known as a premier center fielder with a rocket arm and excellent glove. A pioneer of the game, he was known to rattle opposing players with his constant motion on the basepaths. I don't have any Beckett recognized cards of Mr. Hill but I do own this beauty that was hand painted and produced by the Helmar Brewing Company from a set that featured famous athletes and was inserted into a bag of potato chips.)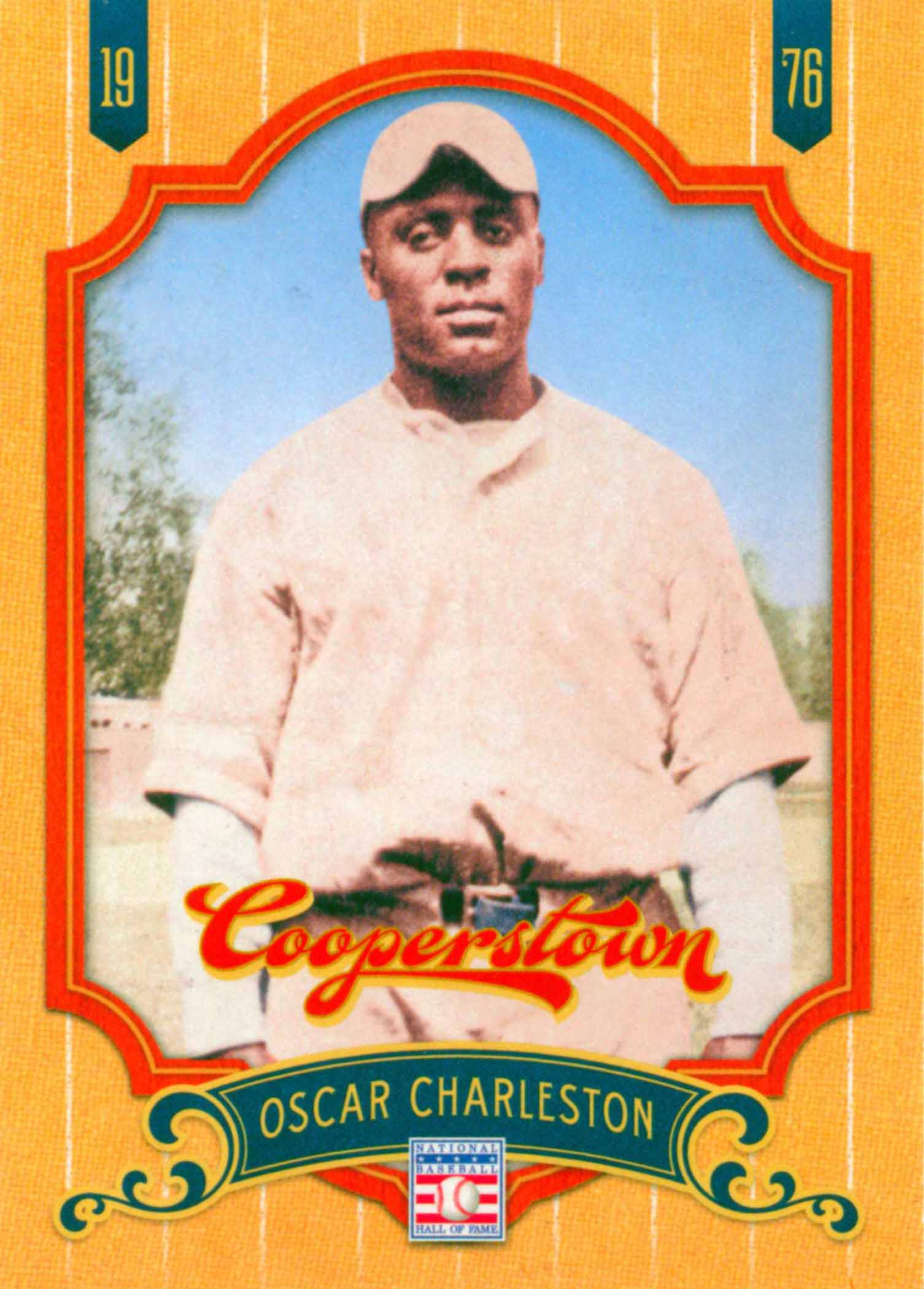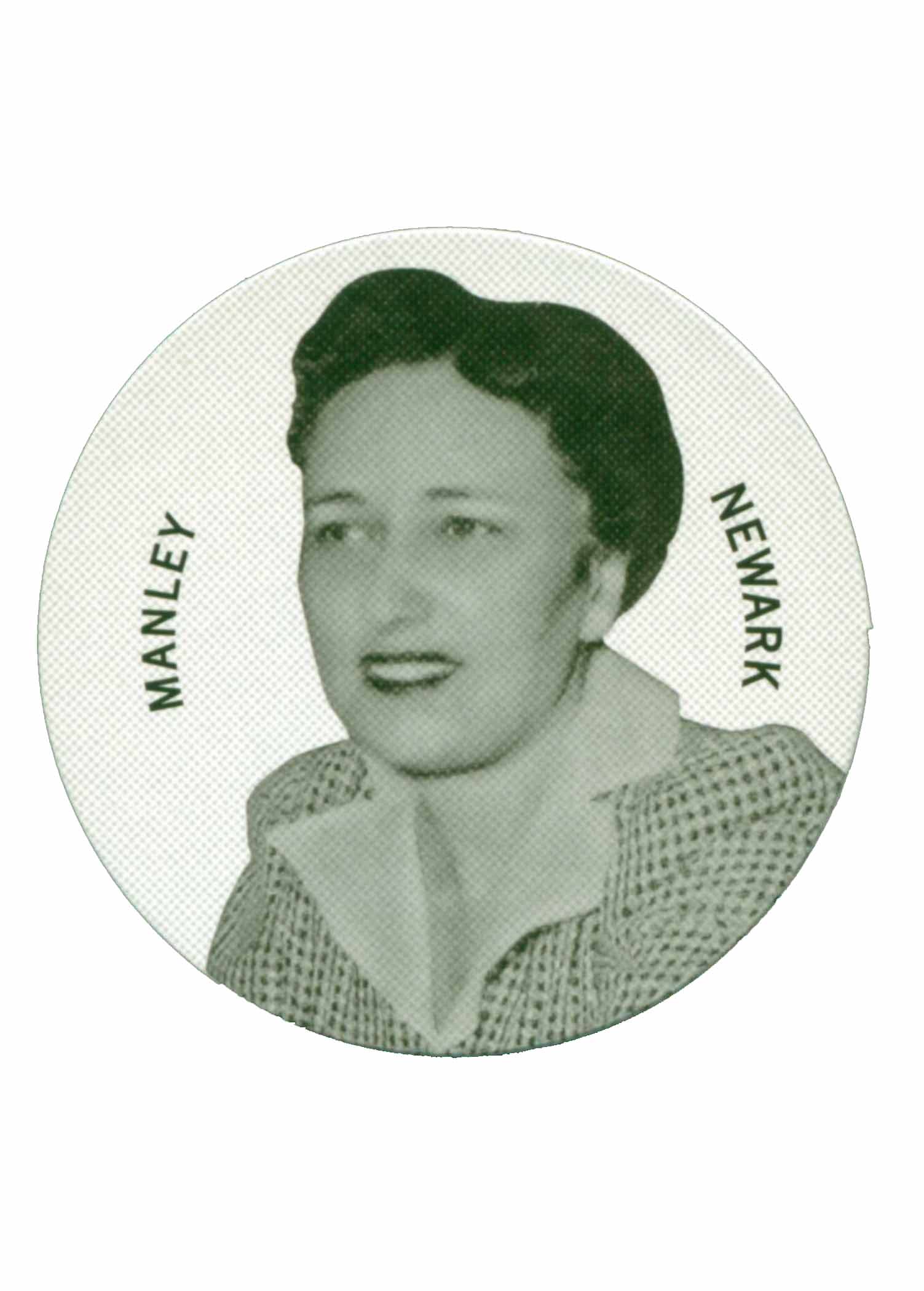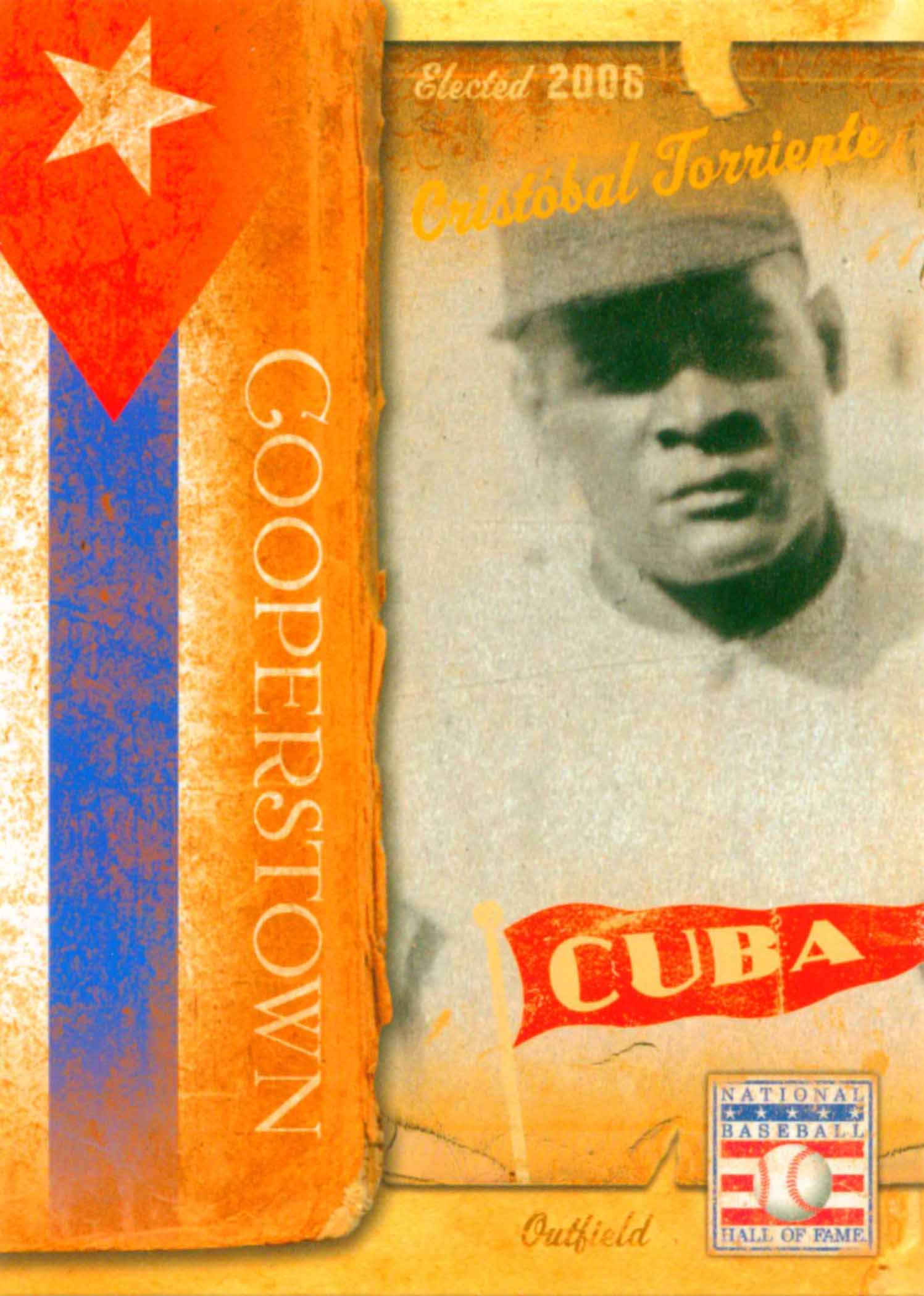 2012 Panini Cooperstown #170 Oscar Charleston SP
(Blessed with natural ability, Charleston was a five-tool player with exceptional speed and power and cannon of a throwing arm. He normally batted well over .300, batting as high as .451 in 1925. I have ten Beckett recognized cards of Oscar. This one is a short print from Panini's 2012 Cooperstown set.)
2013 Panini Cooperstown Colgan's Chips #114 Effa Manley
(Effa Manley, to date is the only female member of the Hall of Fame. A committed businesswoman, Effa, owner of the Newark Eagles, gained recognition for her work in civil rights, creating respect for the Negro Leagues, handling her team's contracts, traveling schedules and promotions and played a major role in promoting the legitimacy of the Negro Leagues. I have two Beckett recognized cards of her one being this Colgan's Chip insert from Panini.)
2013 Panini Cooperstown International Play #10 Cristobal Torriente
(Torriente starred as a player in Cuba prior to the formation of the Negro Leagues but transitioned over and became known as a powerful, stocky centerfielder who possessed all of the traditional five tools. He had tremendous extra-base power and ranks in the all-time Negro League leaders in doubles, triples, slugging percentage, total bases and RBI. I have four Beckett recognized cards of Cristobal. This is an insert from Panini.)
I collect Hall of Fame baseball player cards and cards of current and retired superstars.





My Huge Wantlist: http://www.zeprock.com/WantList.html