12-30-2020, 07:50 AM (This post was last modified: 12-30-2020, 07:51 AM by zeprock.)
RE: Zeprock Collection
Yogi Berra was an 18-time All-Star and three-time MVP who has more World Series rings than anyone in history. He has one for each finger and thumb of both hands. Known for his malapropisms he once stated, "I really didn't say everything I said." I currently have 336 different Beckett recognized cards of Yogi in my collection. Here are nine including some vintage, a couple cereal cards and a uniform swatch.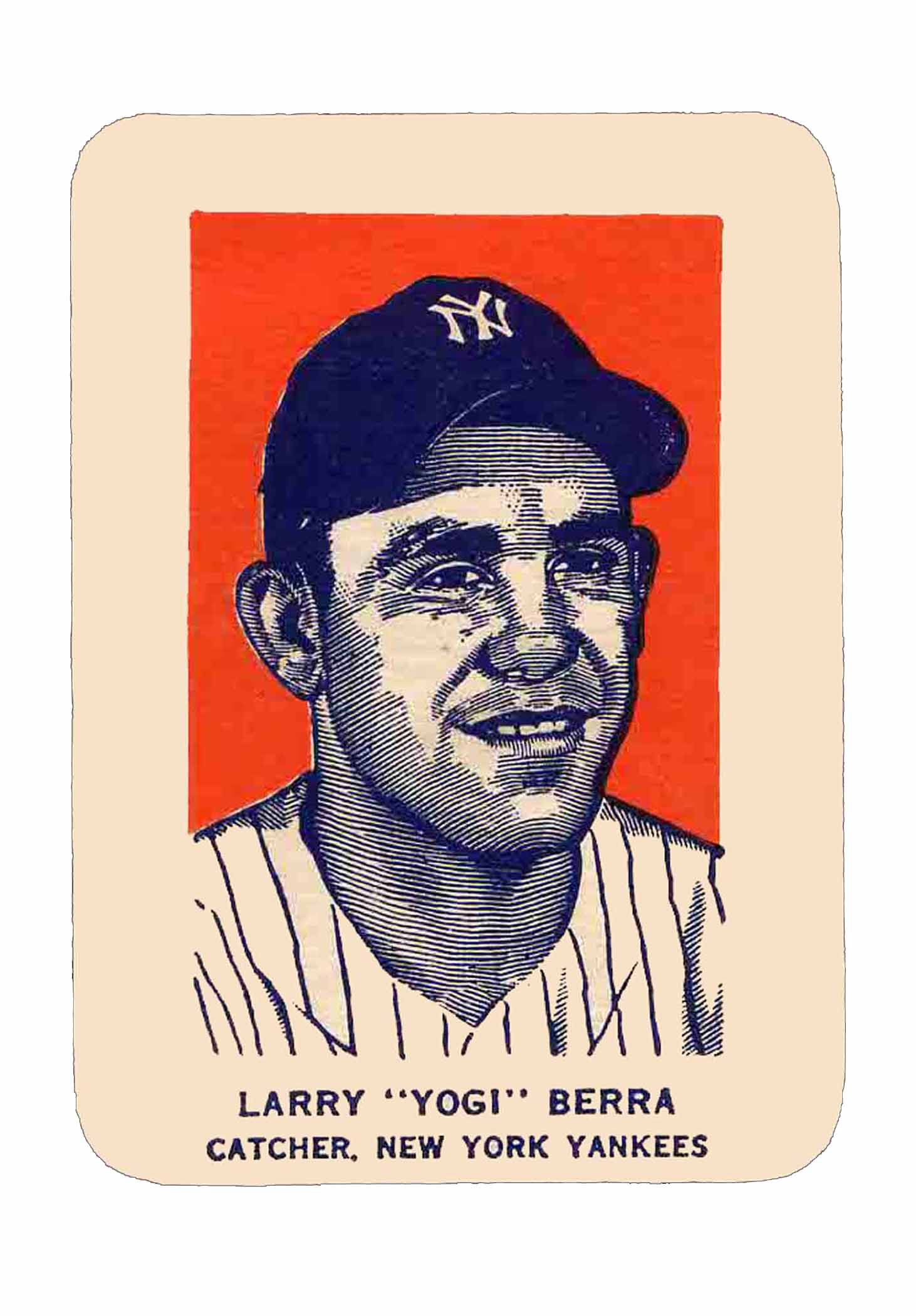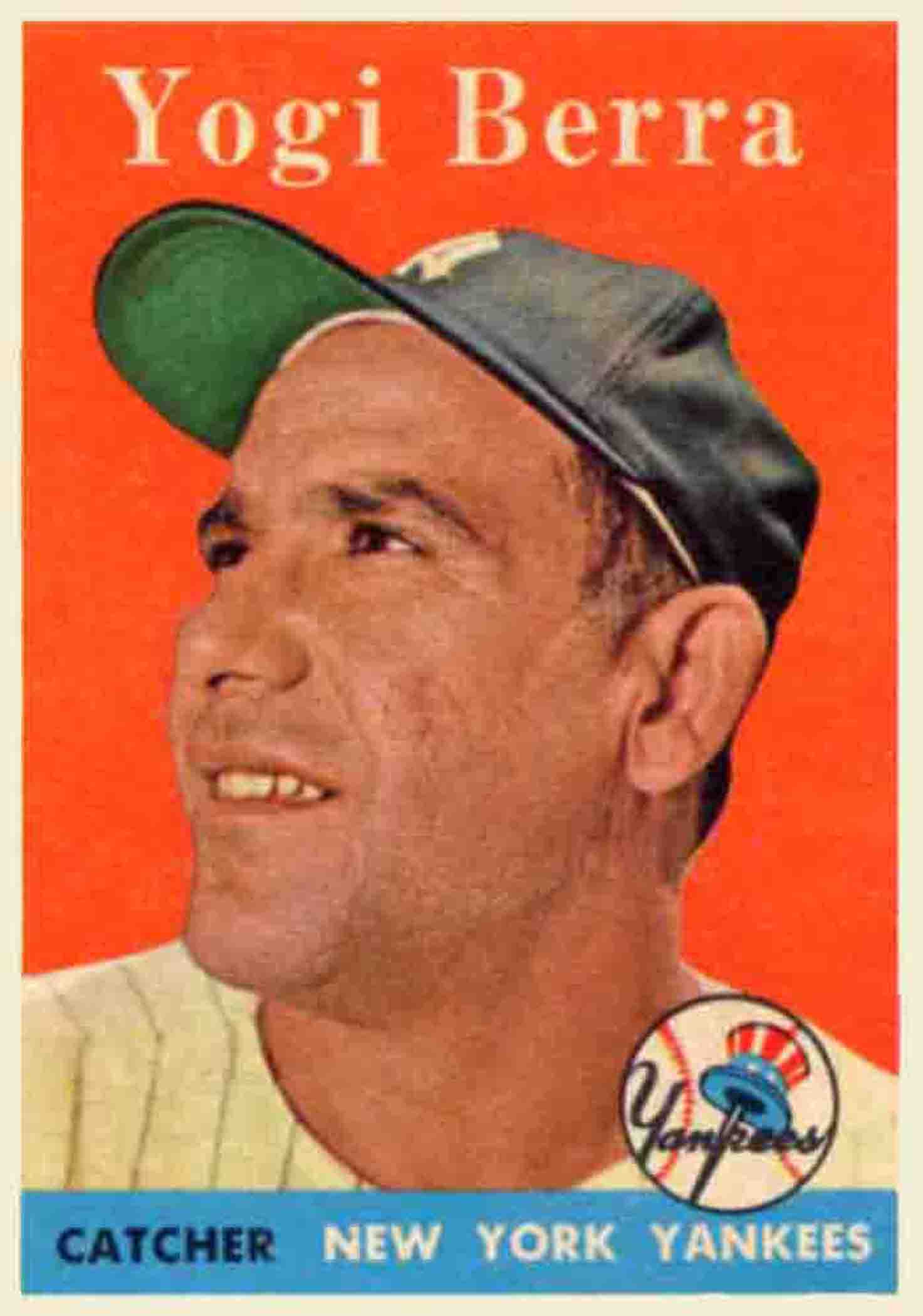 1952 Wheaties #BB1B Yogi Berra/Portrait
1957 Topps #2 Yogi Berra
1958 Topps #370 Yogi Berra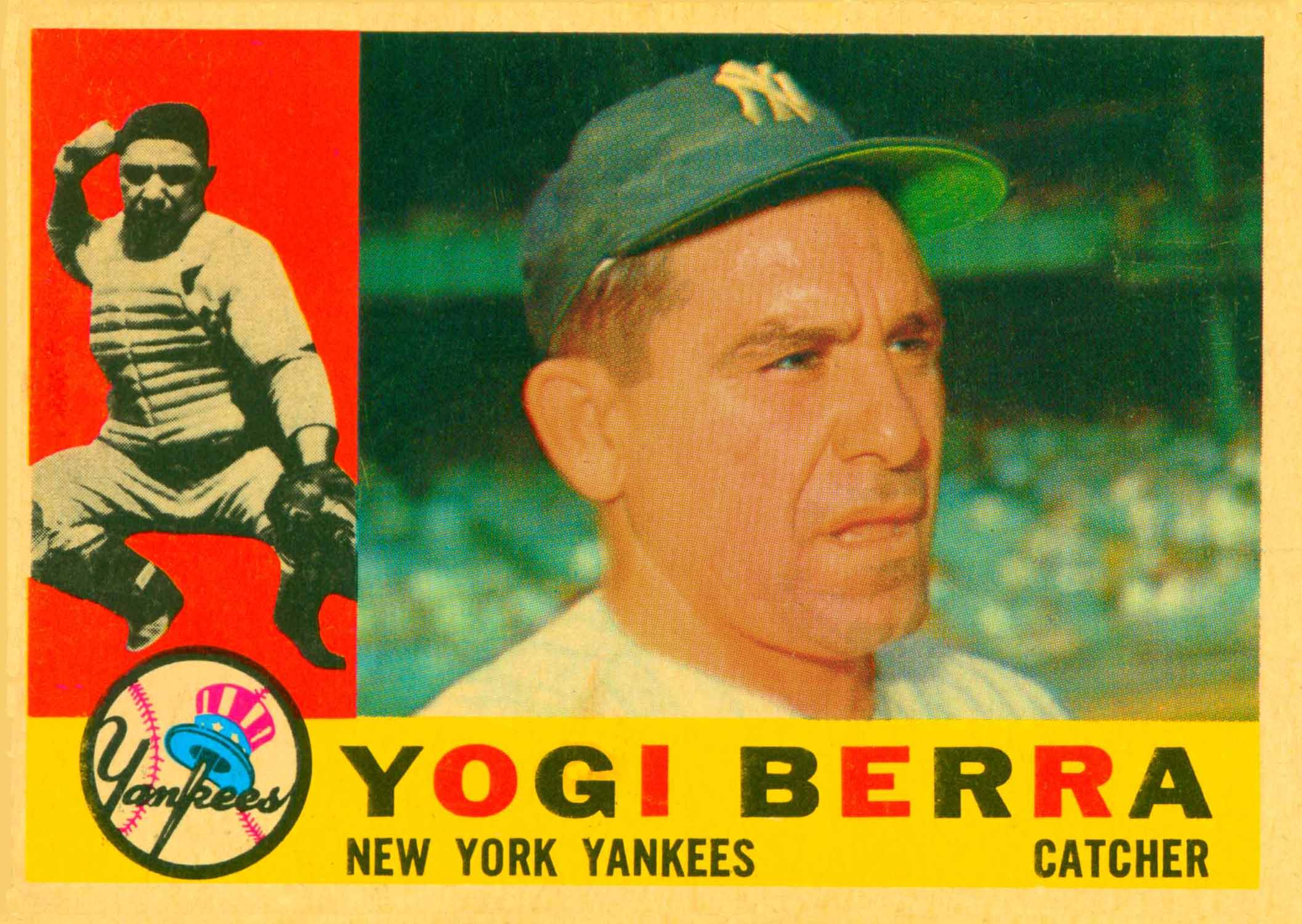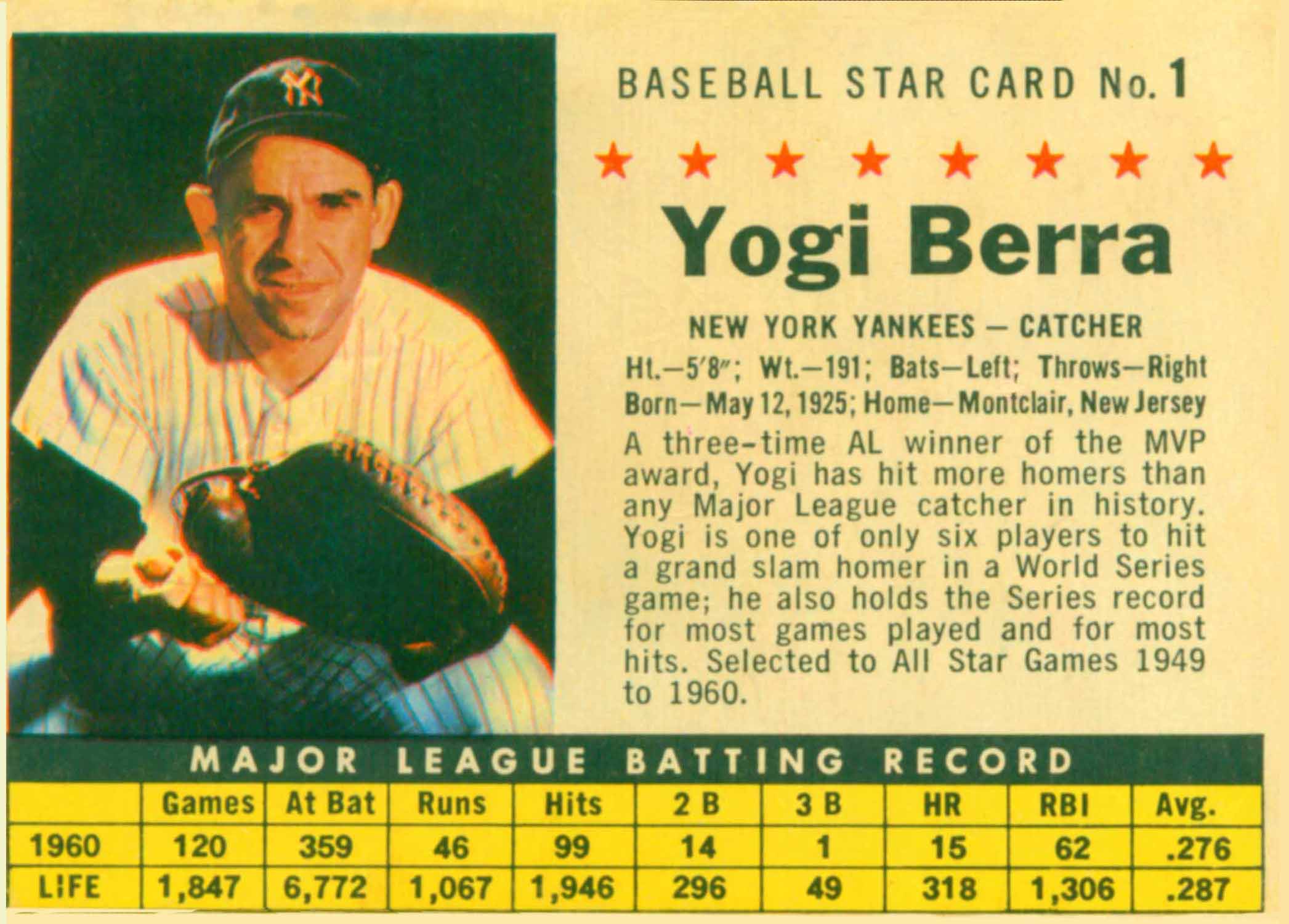 1959 Topps #180 Yogi Berra
1960 Topps #480 Yogi Berra
1961 Post #1B Yogi Berra BOX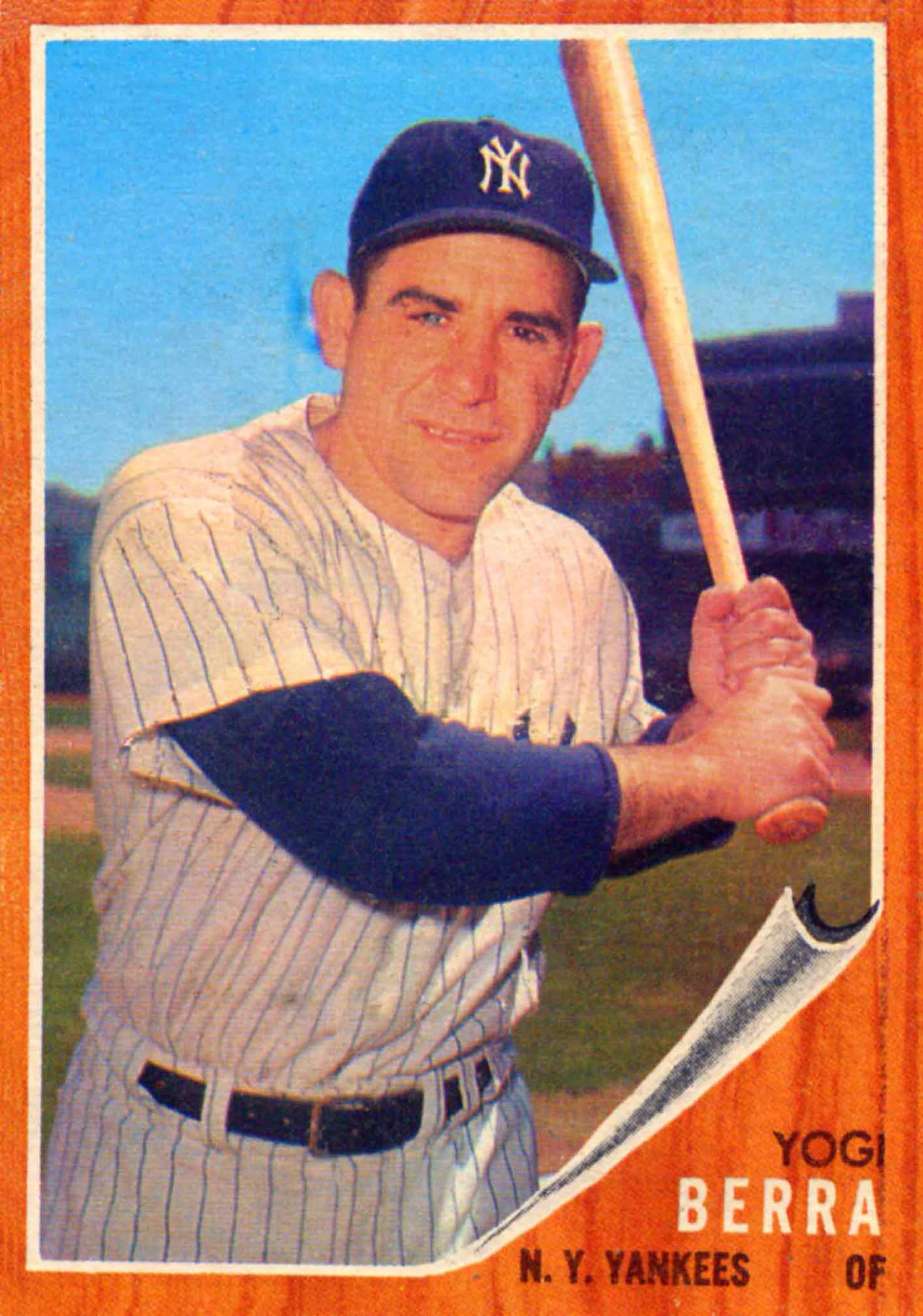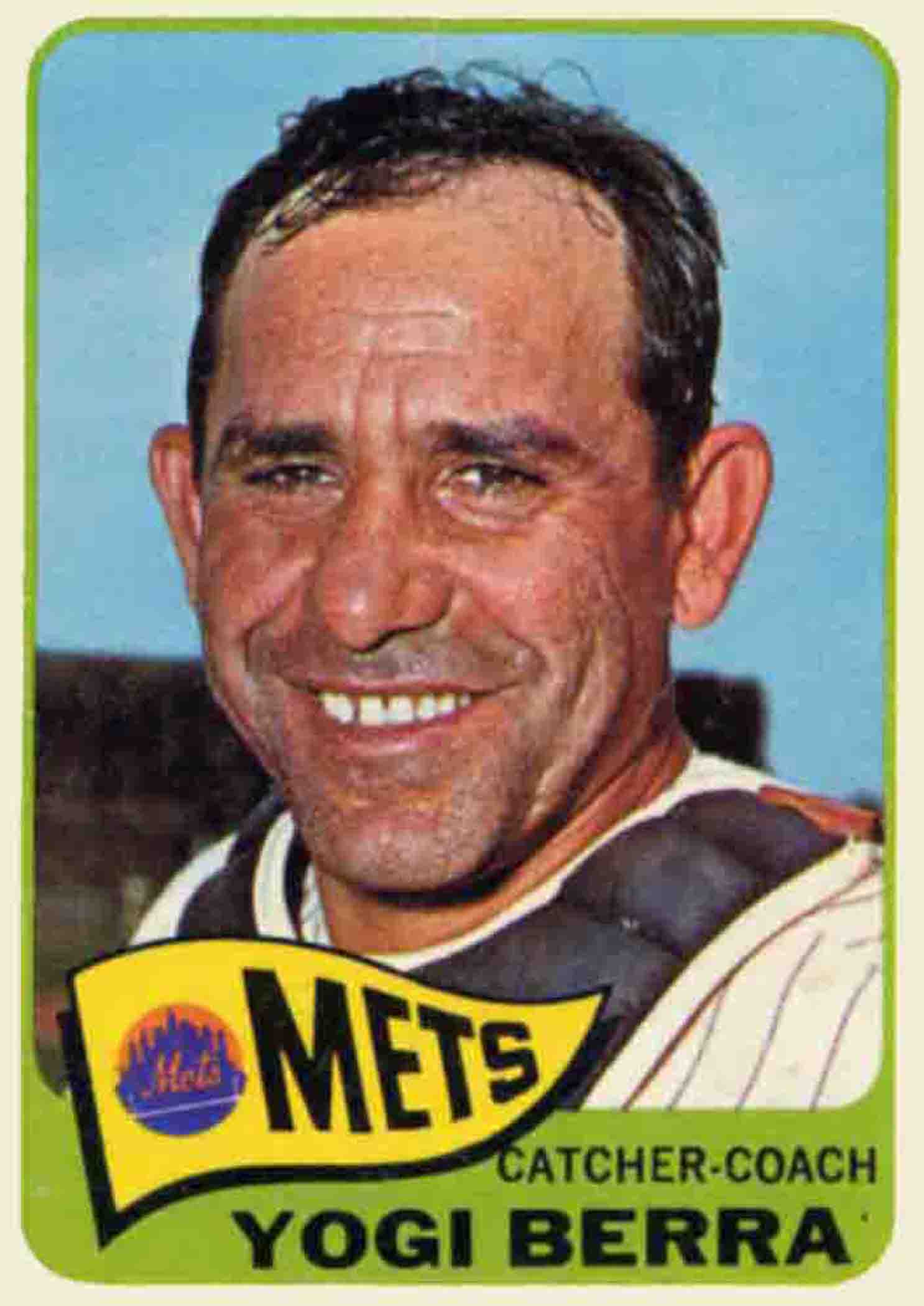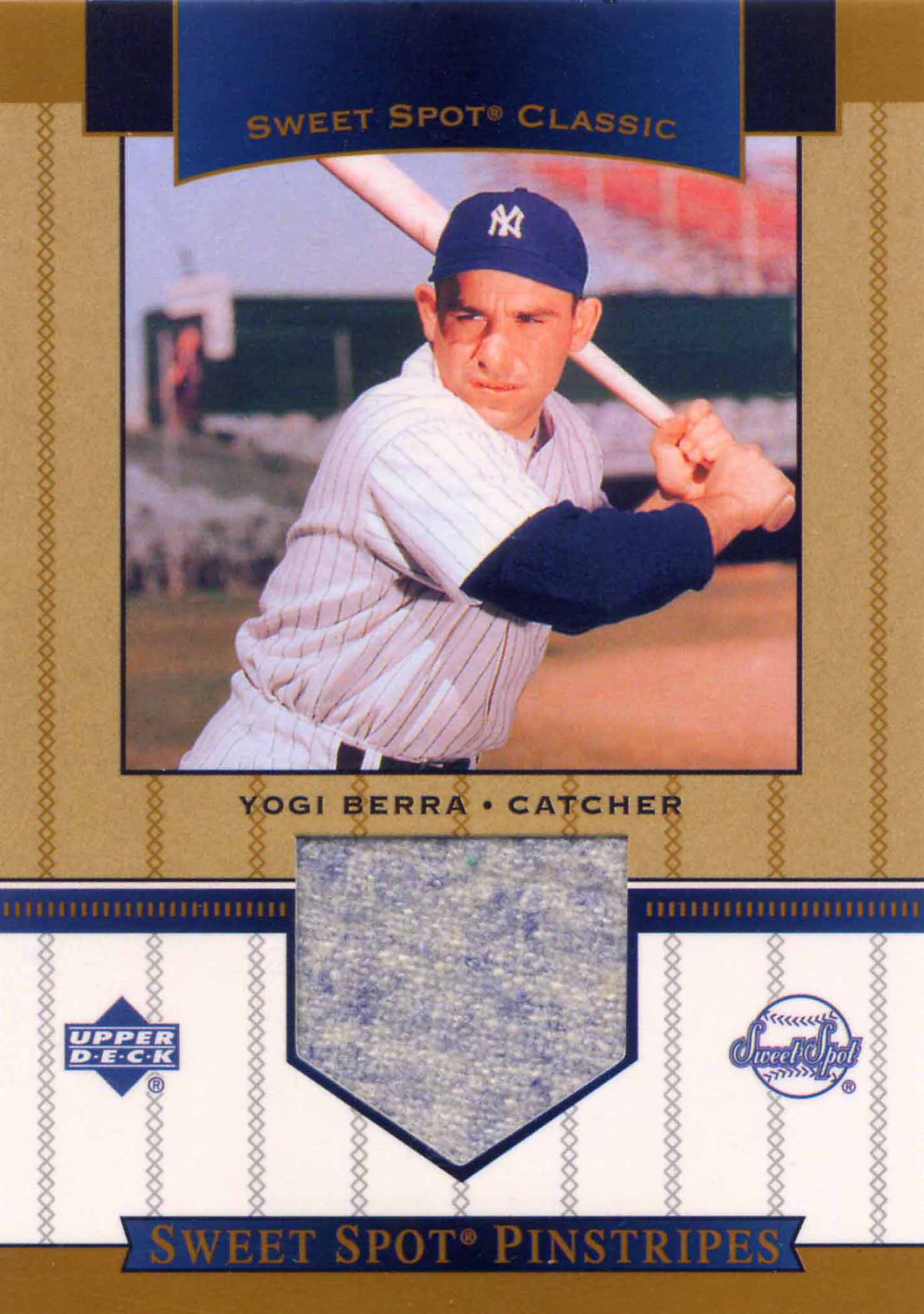 1962 Topps #360 Yogi Berra
1965 Topps #470 Yogi Berra P/CO
2003 Sweet Spot Classics Pinstripes #SPYB Yogi Berra
I collect Hall of Fame baseball player cards and cards of current and retired superstars.





My Huge Wantlist: http://www.zeprock.com/WantList.html