11-14-2020, 08:23 AM
RE: Zeprock Collection
I love the unusual stuff and for my oddball post today I'm showing nine cards from my collection representing various consumer products. Perhaps items you wouldn't think would contain cards.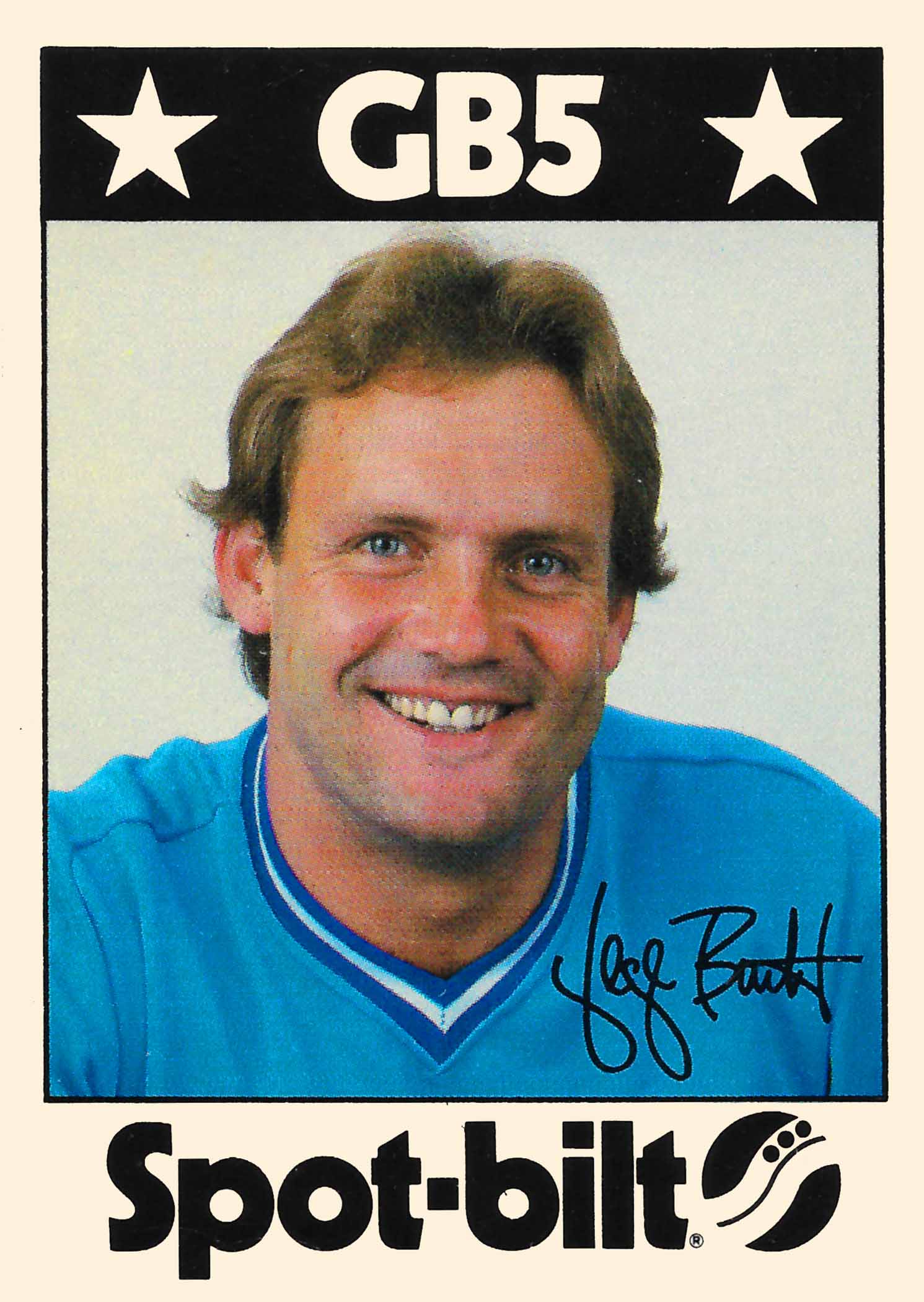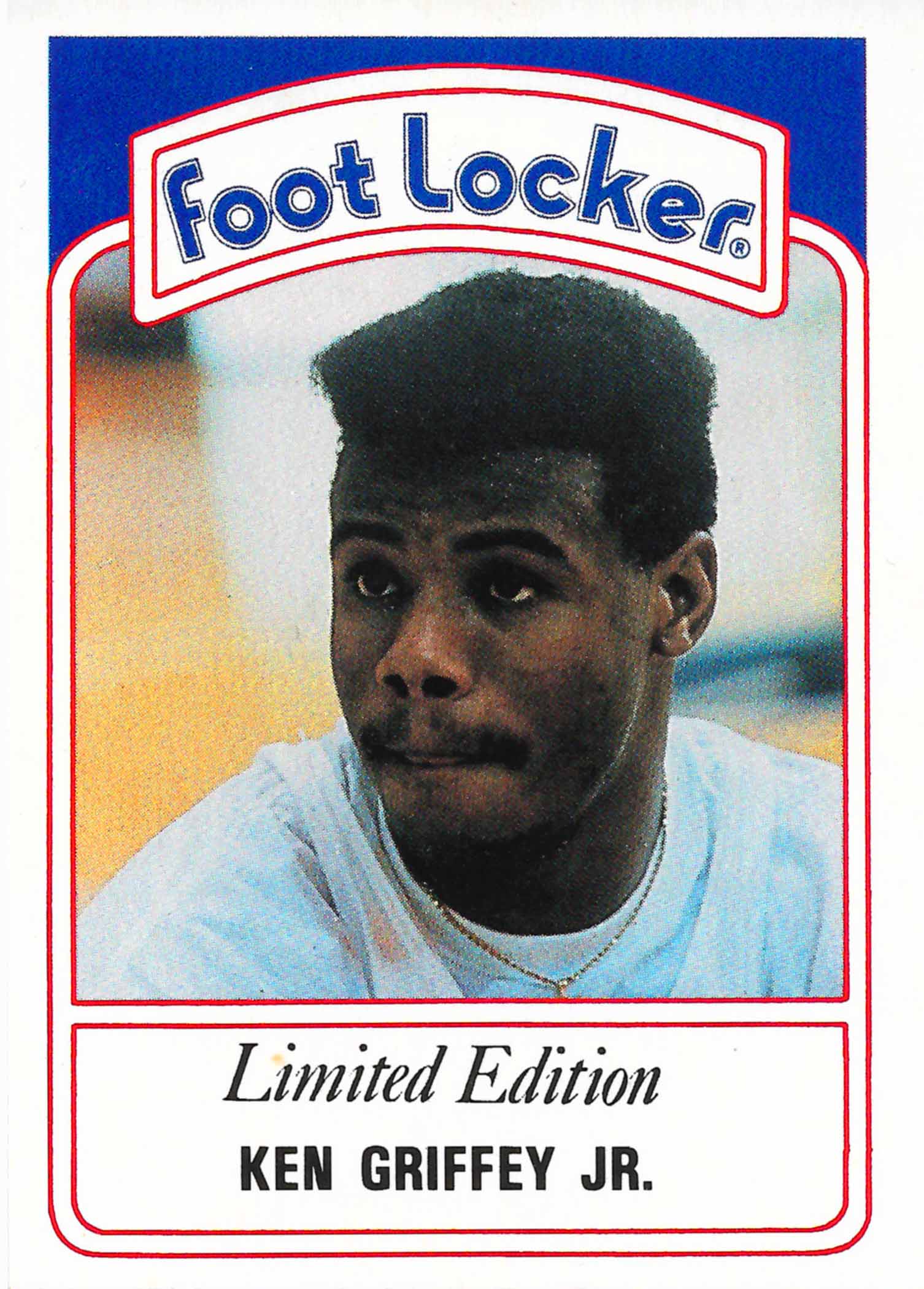 1978 Dover Publications-1916 Famous & Barr Reprint #171 Casey Stengel
(Famous & Barr was a clothing store based in St. Louis, Missouri. It specialized in clothing, footwear, bedding, furniture, jewelry, beauty products, and housewares. In later years it would become a division of Macy's. In 1916 they released a regional issue that mirrored photos from
The Sporting News
. This is a reprint cut from the pages of a 1978 edition of Dover Publications showing Casey Stengel during his playing days.)
1982 Brett Spotbilt #5 George Brett
(This one card was put out by Spot-Bilt Shoe Company in 1982. The GB5 at the top is George's initials and uniform number. Coincidentally I worked at Spot-Bilt in 1981. I had just returned to Maine after spending a couple of years in Florida and was staying with my brother. He was working at the Spot-Bilt shoe shop in Bangor as a toe-laster and the first place I went looking for a new job when I came back was there. I was hired on the spot and they put me on a toe-lasting machine next to my brother and I could not get the hang of it. The foreman was a jerk (common for the shoe shops in Maine) and after one week of struggling, I was let go. Not my shortest career though. That would be my hour and a half career at McDonald's where after watching my third short film on how to make hamburgers the McDonald's way, my Dad called the restaurant to tell me I had another job opportunity with the City of Bangor at the International Airport. I walked out and told them not to bother paying me but a month later I got a check in the mail for just over $2 and I still have the check stub today.)
1991 Foot Locker Slam Fest #1-1 Ken Griffey Jr. BB
(This card is from a multi-sport set issued by Foot Locker to commemorate the "Foot Locker Slam Fest" dunk contest televised during halftimes of NBC college basketball games in 1991. Foot Locker of course is an American sportswear and footwear retailer headquartered in Manhattan, New York.)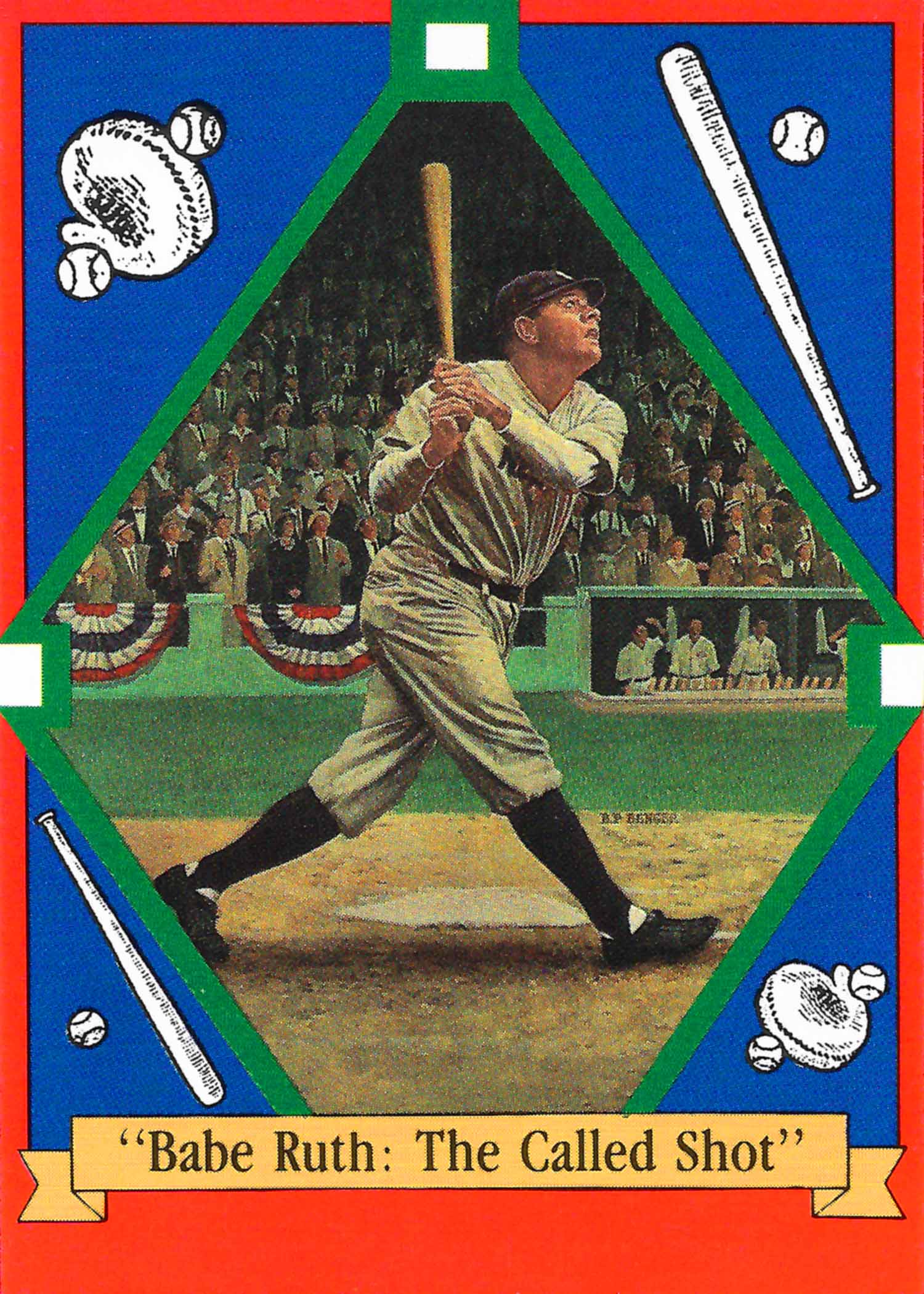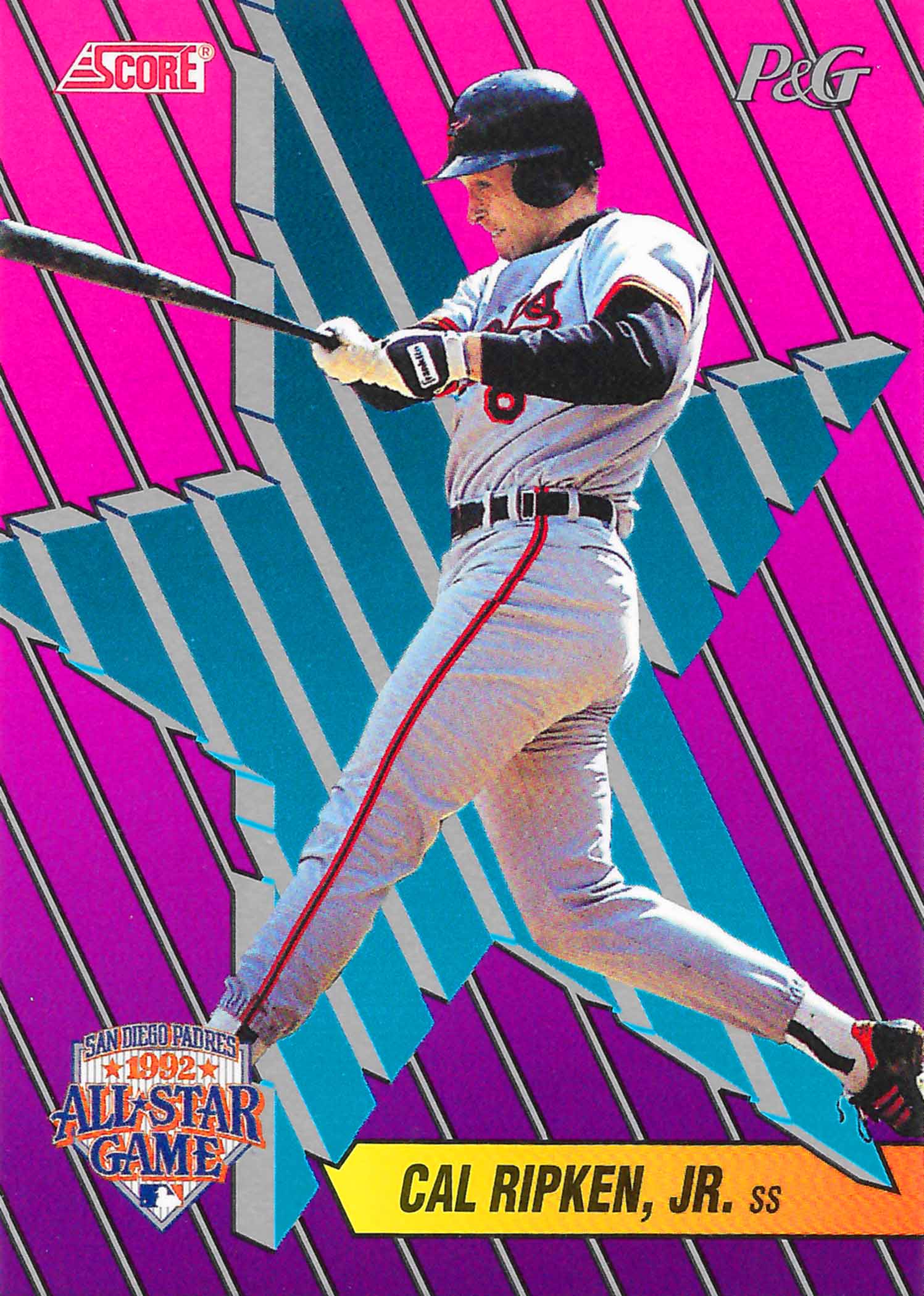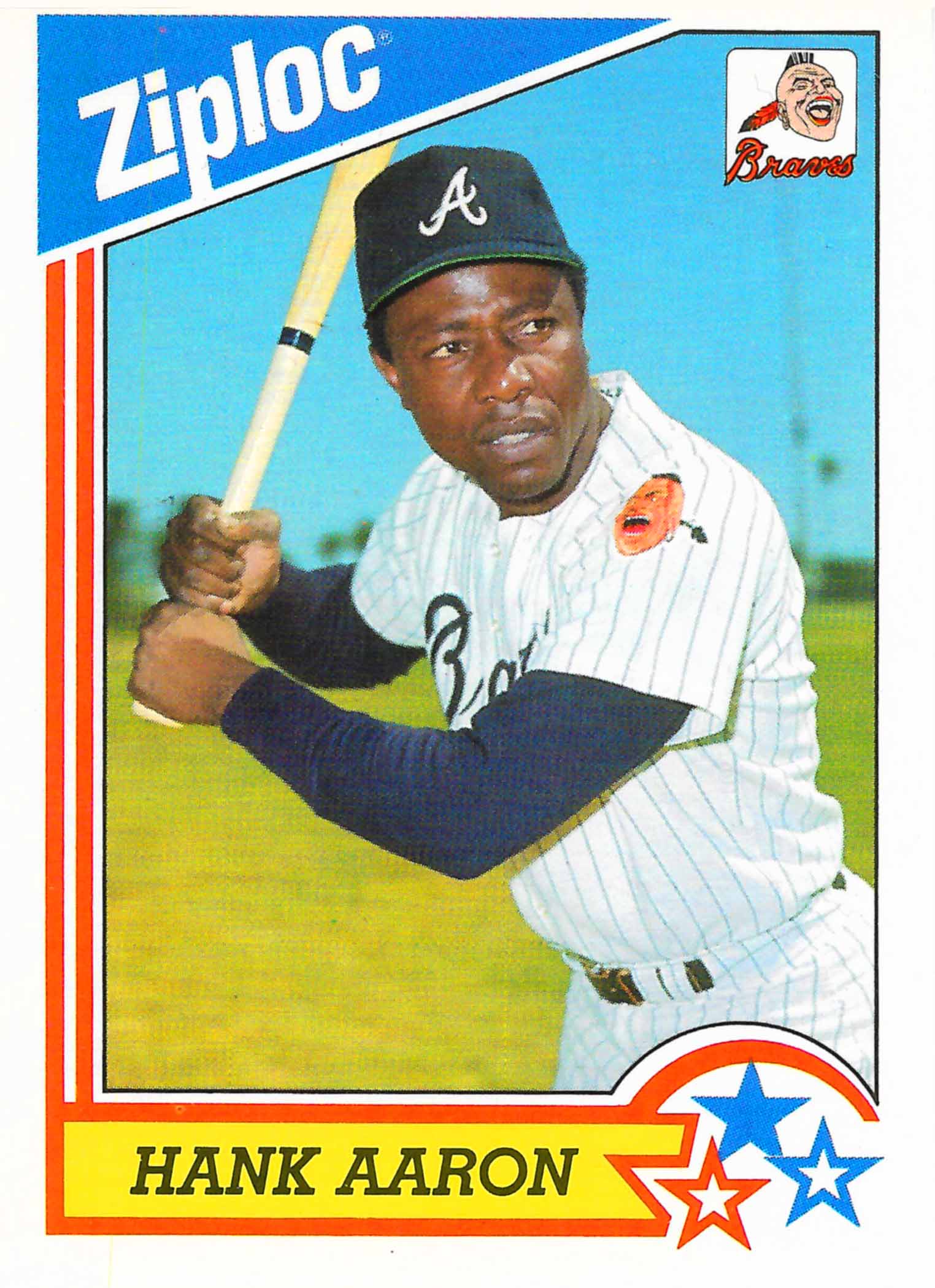 1992 Delphi Bradford Exchange #12 Babe Ruth
(This card was one in a set issued to promote the Legends of Baseball dinner plates released by the Delphi company. With each plate in the series, collectors received a free old-fashioned Baseball Legends card depicting the player and recounting the milestones of his career.)
1992 Score Proctor and Gamble #5 Cal Ripken
(This colorful card is from an 18-card set produced by Score for Proctor and Gamble as a mail-in premium showcasing players from the 1992 All-Star Game. Collectors could obtain the set by sending in a required certificate that was published in a newspaper flyer, 99 cents, three UPC symbols from three different Proctor and Gamble products, and 50 cents for postage and handling. Proctor and Gamble, incorporated in Ohio, is known for their wide range of personal health/consumer health, and hygiene products.)
1992 Ziploc #11 Hank Aaron
(These cards were found one per package of Ziploc sandwich bags and the complete 11-card set was available via a mail-in offer for 50 cents and two UPC symbols from Ziploc.)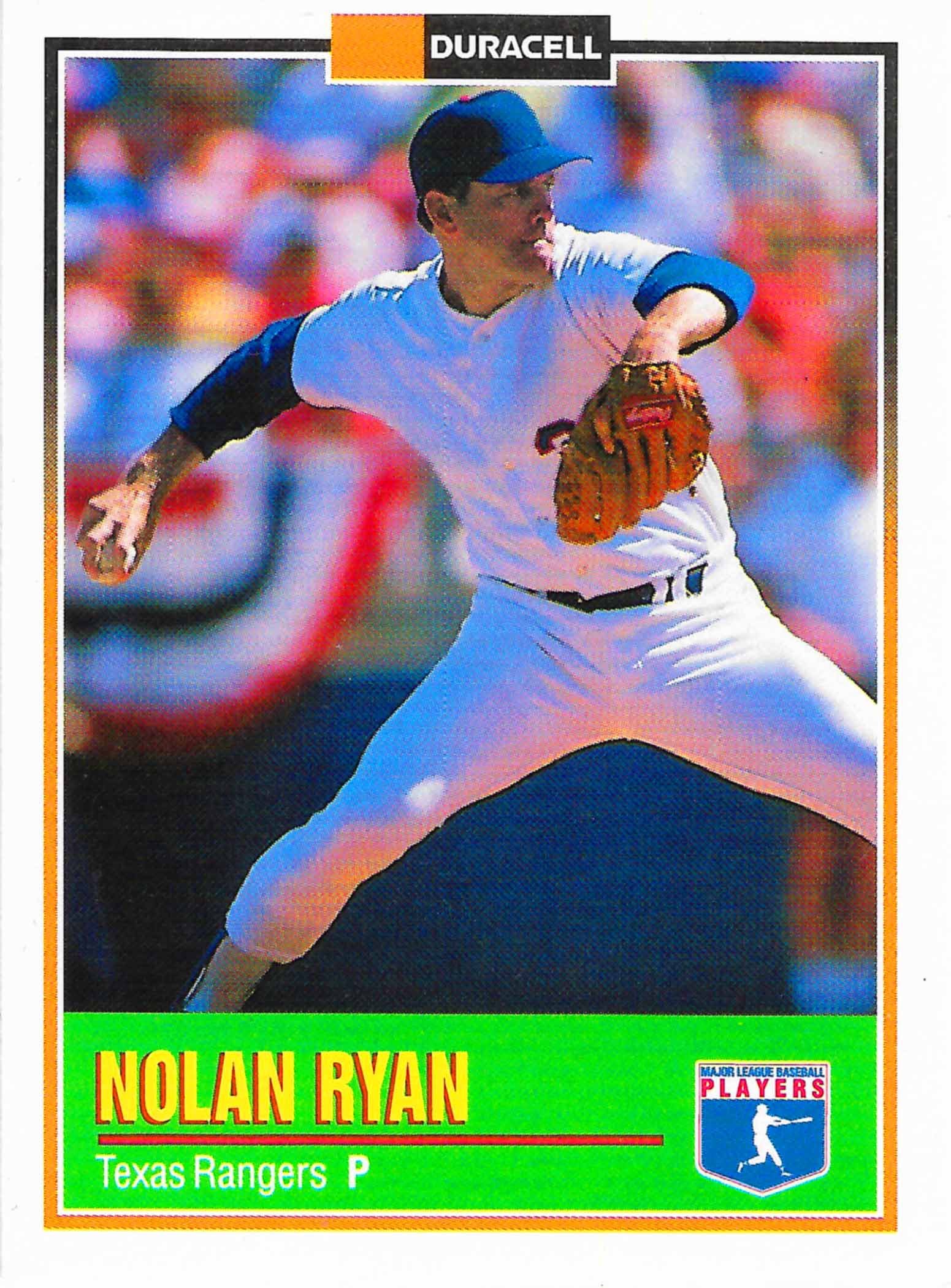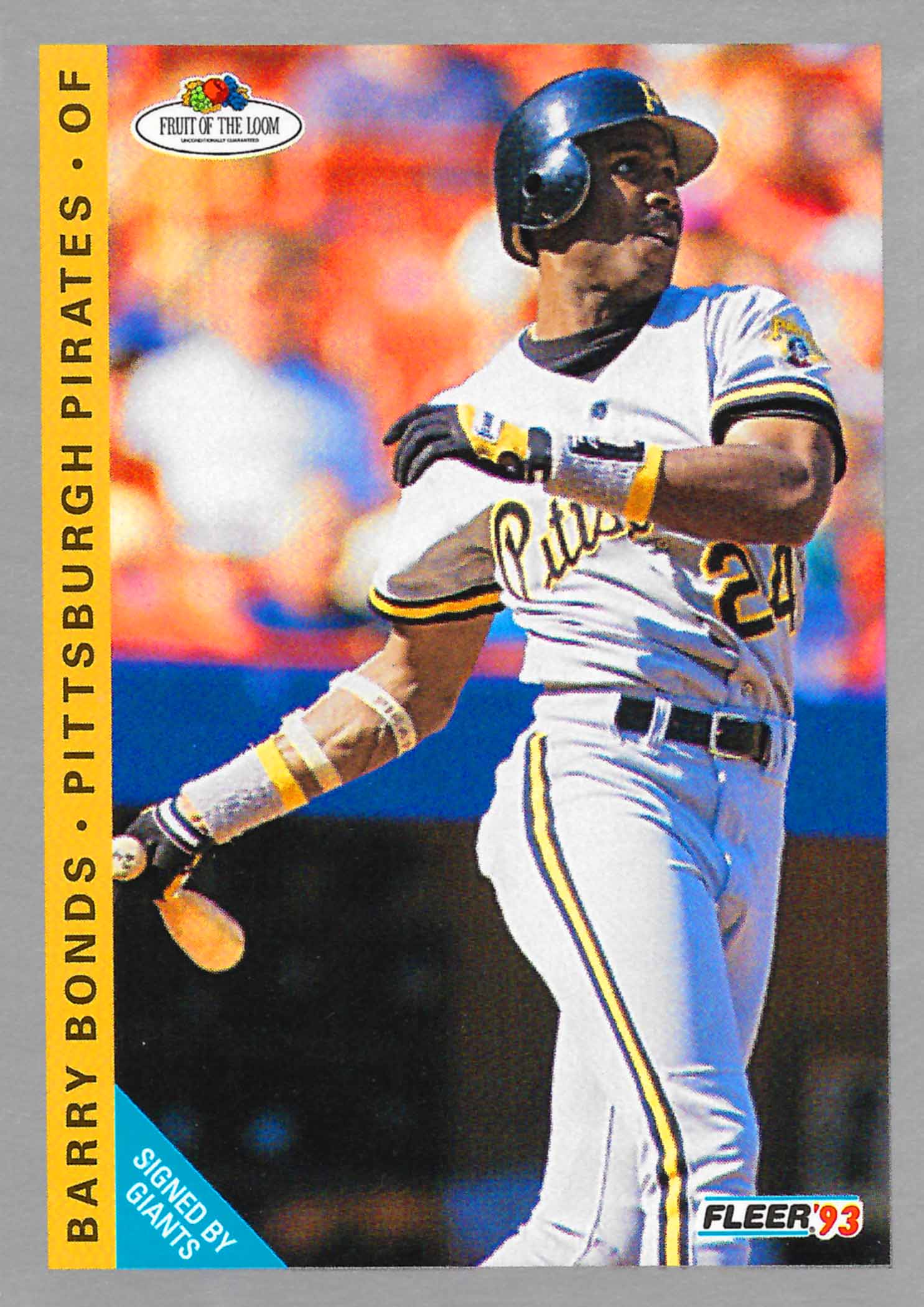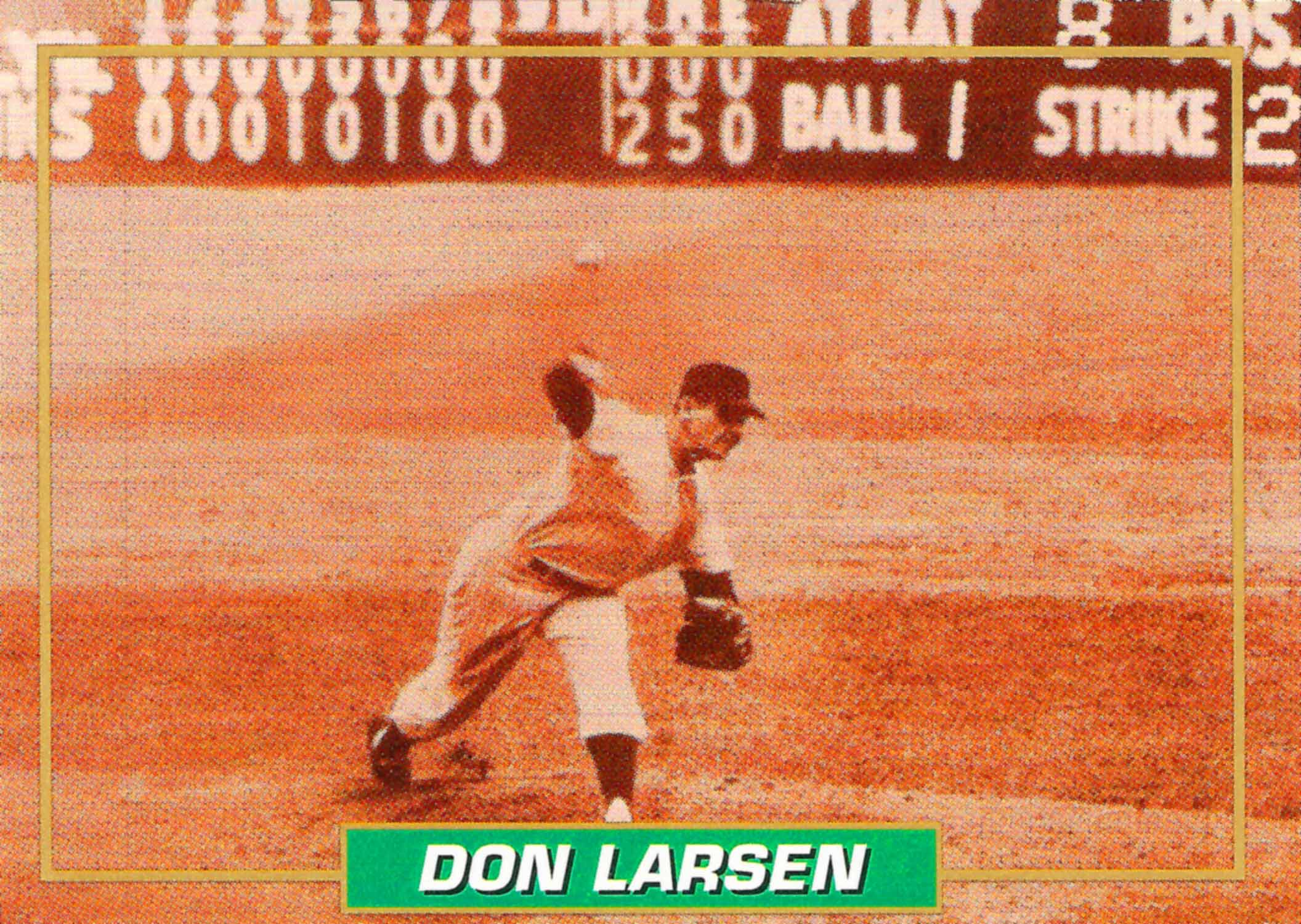 1993 Duracell Power Players I #20 Nolan Ryan
(This set was issued in four card packs featuring three player cards and one Duracell Official Order Form card and was included free with the purchase of a Saver Pack of Duracell batteries. The complete set could be ordered by mailing in proof of purchase from other Duracell products.)
1993 Fleer Fruit of the Loom #6 Barry Bonds
(These cards paralleling the 1993 Fleer base set are differentiated by the Fruit of the Loom logo and could be acquired in six-card packs inserted in three-packs of Fruit of the Loom boys briefs.)
1995 Skin Bracer #1 Don Larsen/WS Perfect Game
(I received this three-card set from a co-worker at the radio station that I work for. The cards were sponsored by the Colgate-Palmolive Company and were originally available in specially marked Skin Bracer toiletries bags and five-ounce Skin Bracer gift cartons. Autographed 8" by 10" photos commemorating the same players and events were also available for $7.99 with a proof-of-purchase from Skin Bracer, Afta skin conditioner or Colgate shaving cream. The cards feature World Series highlights such as Bill Mazeroski's World Series-ending home run, Bobby Thomson's Shot Heard 'Round the World and this one commemorating Don Larsen's perfect game.)
I collect Hall of Fame baseball player cards and cards of current and retired superstars.





My Huge Wantlist: http://www.zeprock.com/WantList.html