10-05-2020, 07:17 AM (This post was last modified: 10-05-2020, 03:57 PM by zeprock.)
RE: Zeprock Collection
In my Hall of Fame collection, it has always been extra special when I can pick up a new card for my collection of a pre-1950s player. They are less known and obviously played in a different era and there aren't as many cards produced of them. Most of my collections of those players are less than 50 different cards. Sure there are exceptions like Cobb, Gehrig and Ruth, even Cy Young and Honus Wagner. One of my unreasonable goals is to obtain at least one relic card of every Hall of Famer. The pre-war guys are the most difficult for me to find but in today's post, I am showing off nine relic cards of some old-time Hall of Famers.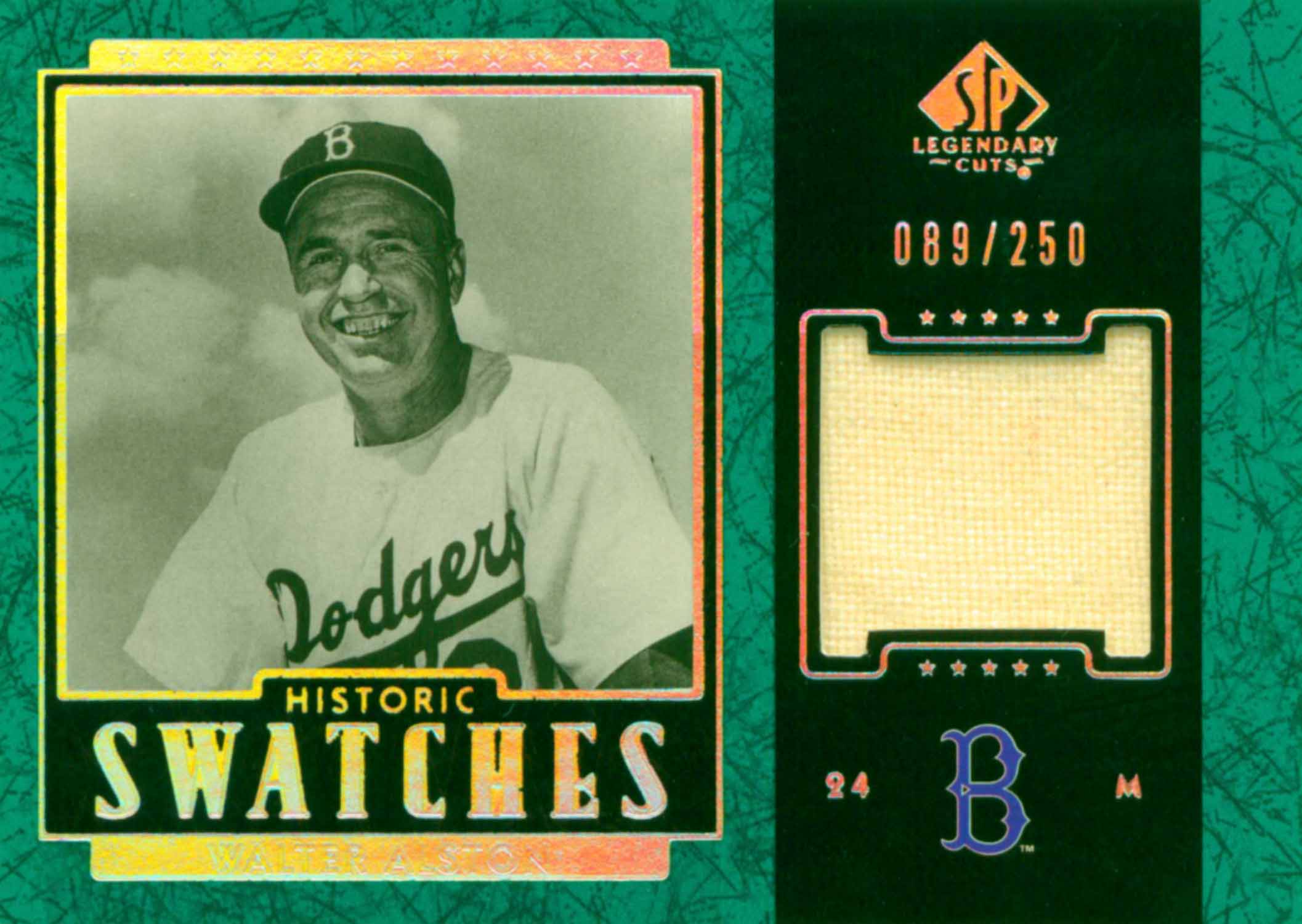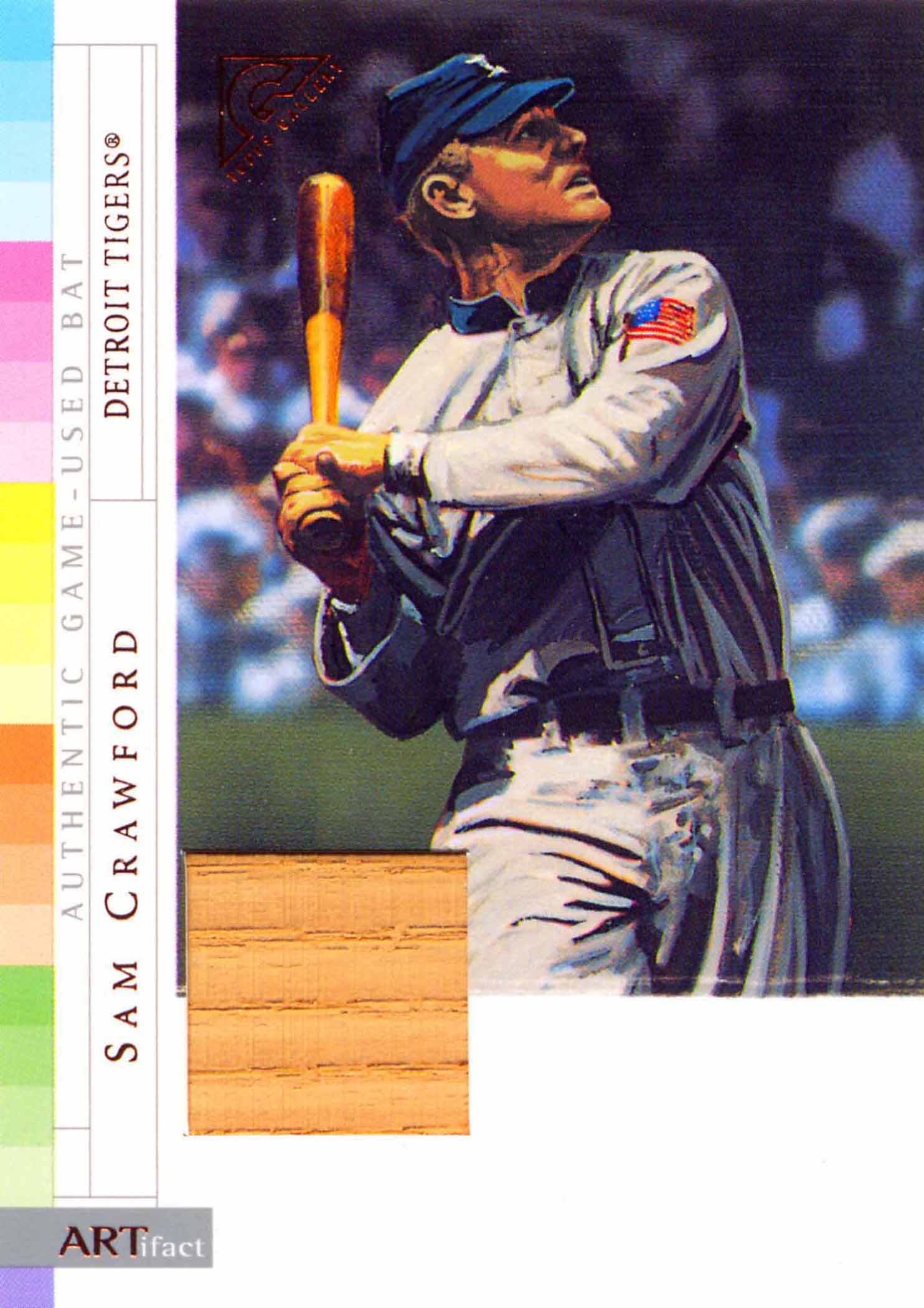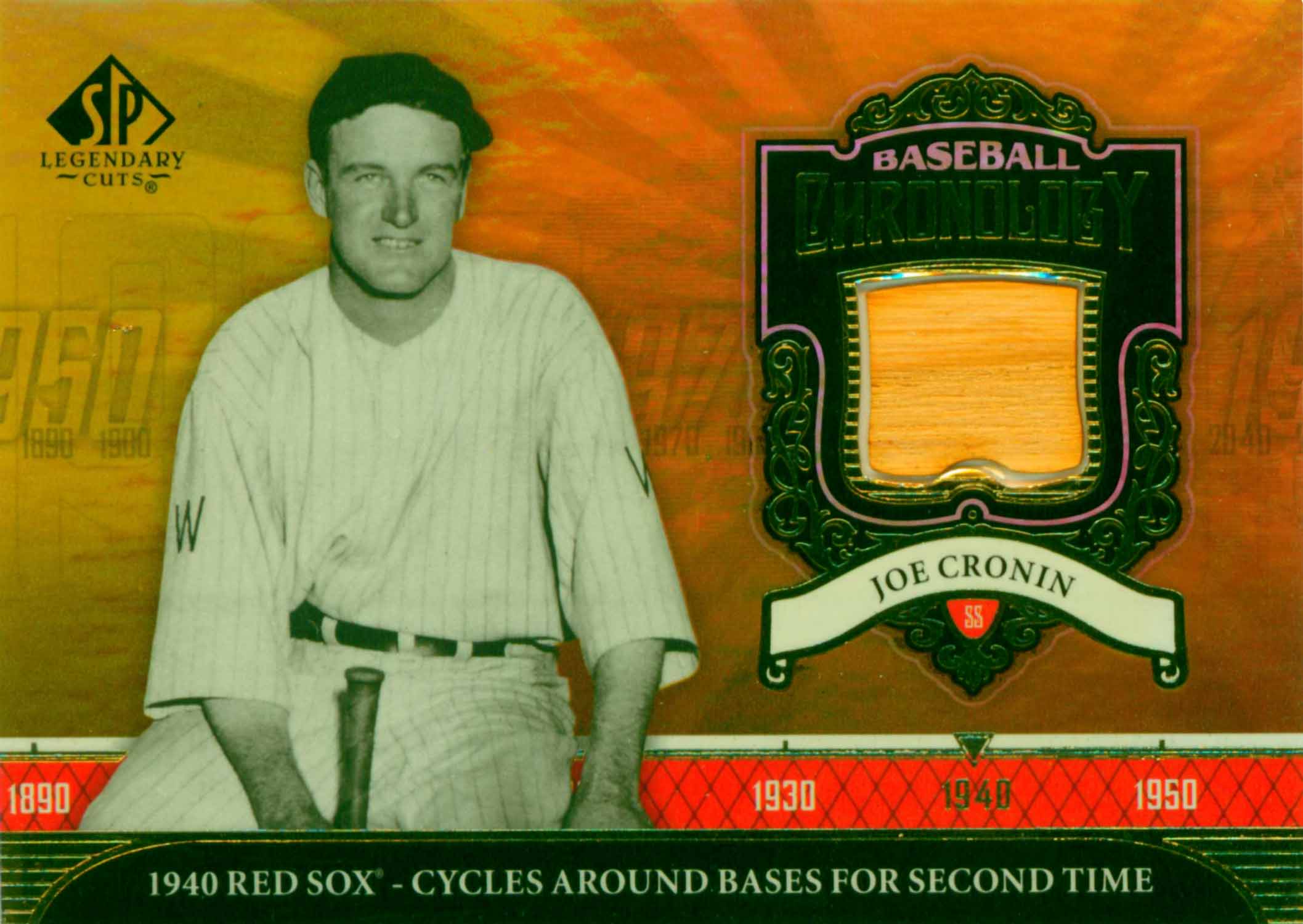 2003 SP Legendary Cuts Historic Swatches Green #WA1 W.Alston Ahead Jsy/250
(Walt Alston played with the Cardinals in 1936 but is known primarily as the Dodgers' long-time manager taking them to the World Series seven times and winning four times. I currently have 37 different Beckett recognized cards of Walt including this jersey swatch.)
2003 Topps Gallery HOF ARTifact Relics #SC Sam Crawford Bat D
(Crawford played from 1899 - 1917 breaking in with the Reds and then spending 14 years with the Tigers. I've got 36 unique Beckett recognized cards of Sam in my collection including this beautiful bat card.)
2006 SP Legendary Cuts Baseball Chronology Materials #CN Joe Cronin Bat
(Joe Cronin broke in with the Pirates in 1926 and the MVP winner and eight-time All-star went on to play and manage both the Senators and the Red Sox and eventually became the President of the American League. As of this posting I have 53 Beckett recognized cards of Joe including this bat relic. It's a Red Sox card picturing him in a Senators uni.)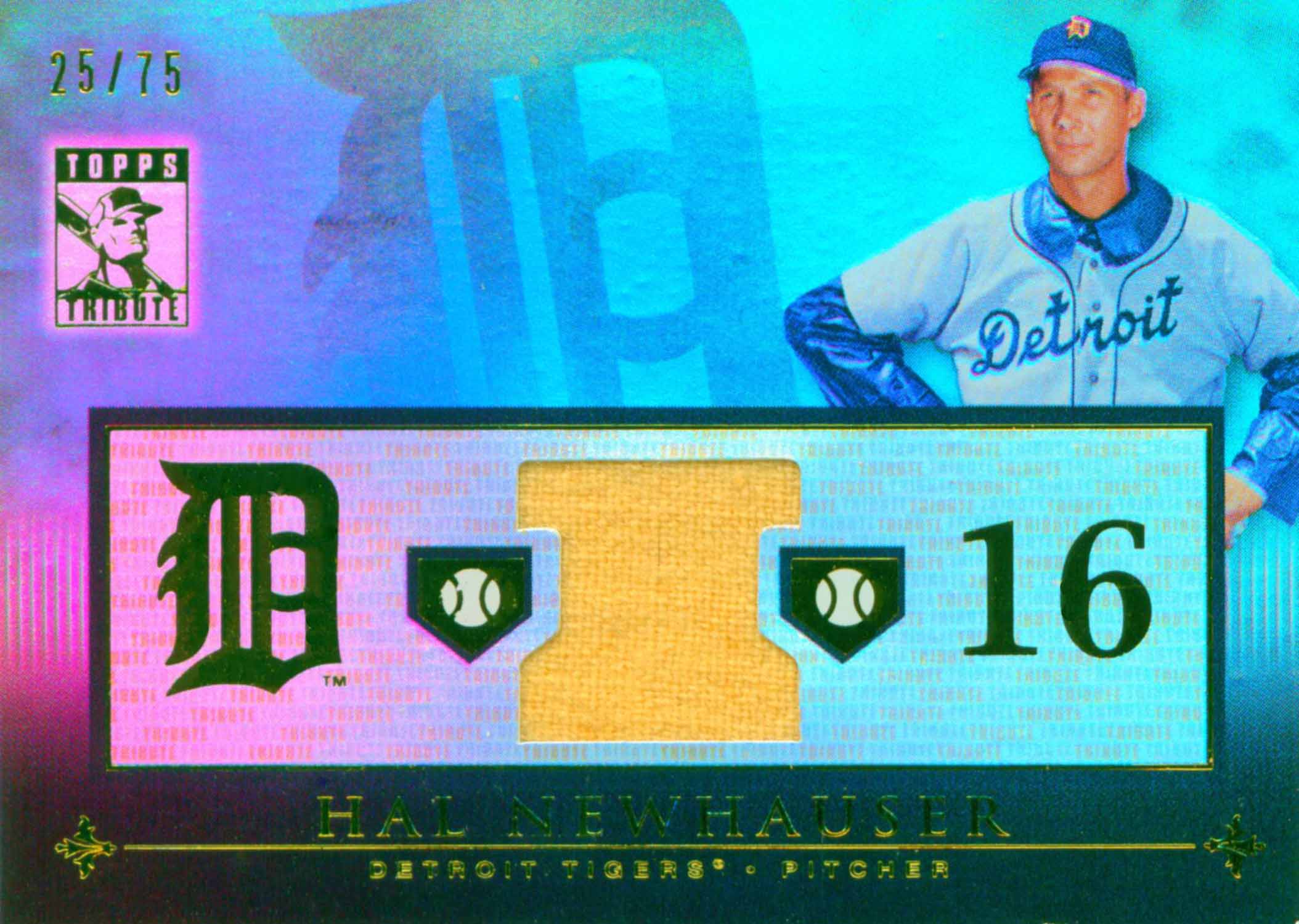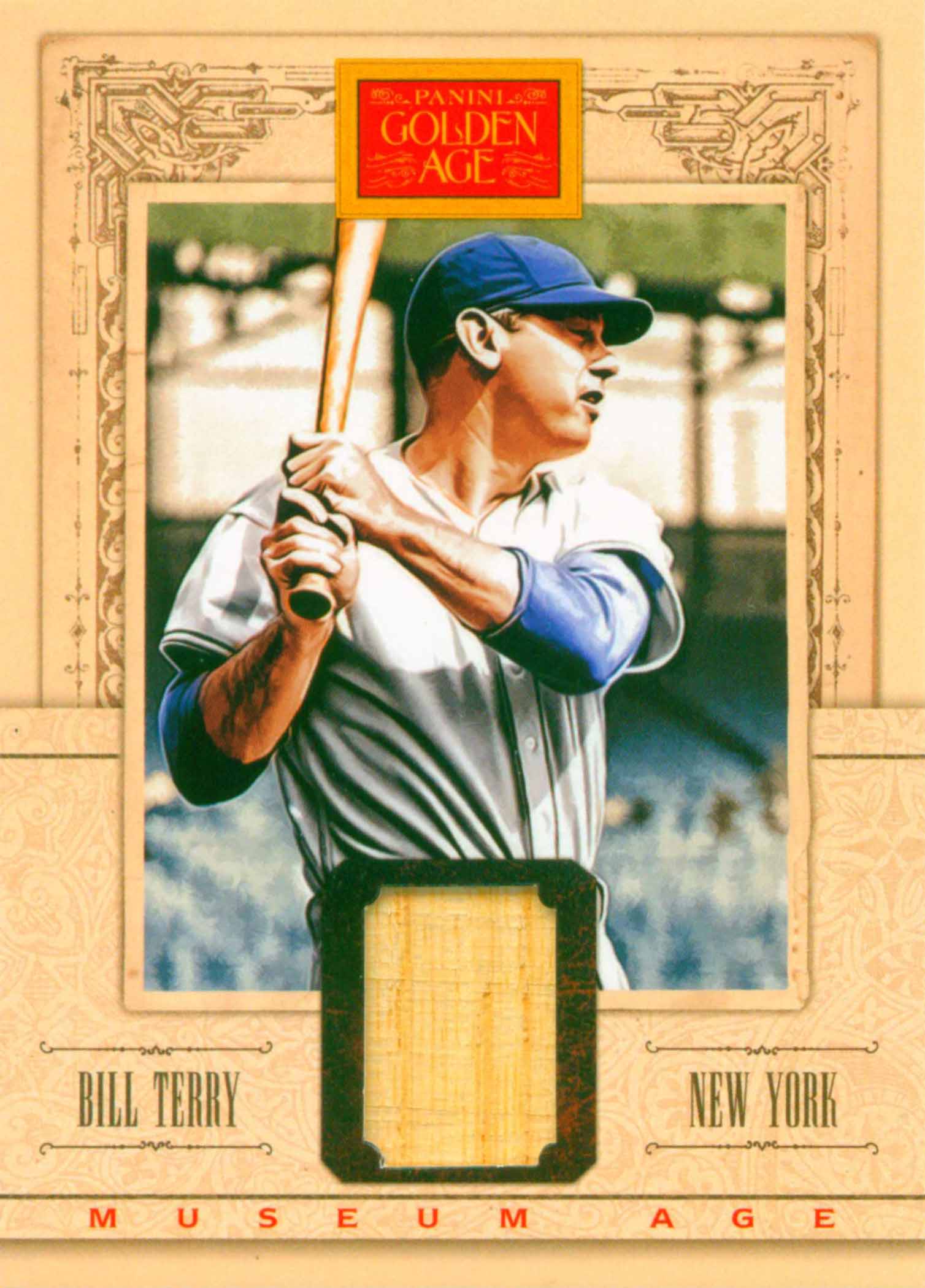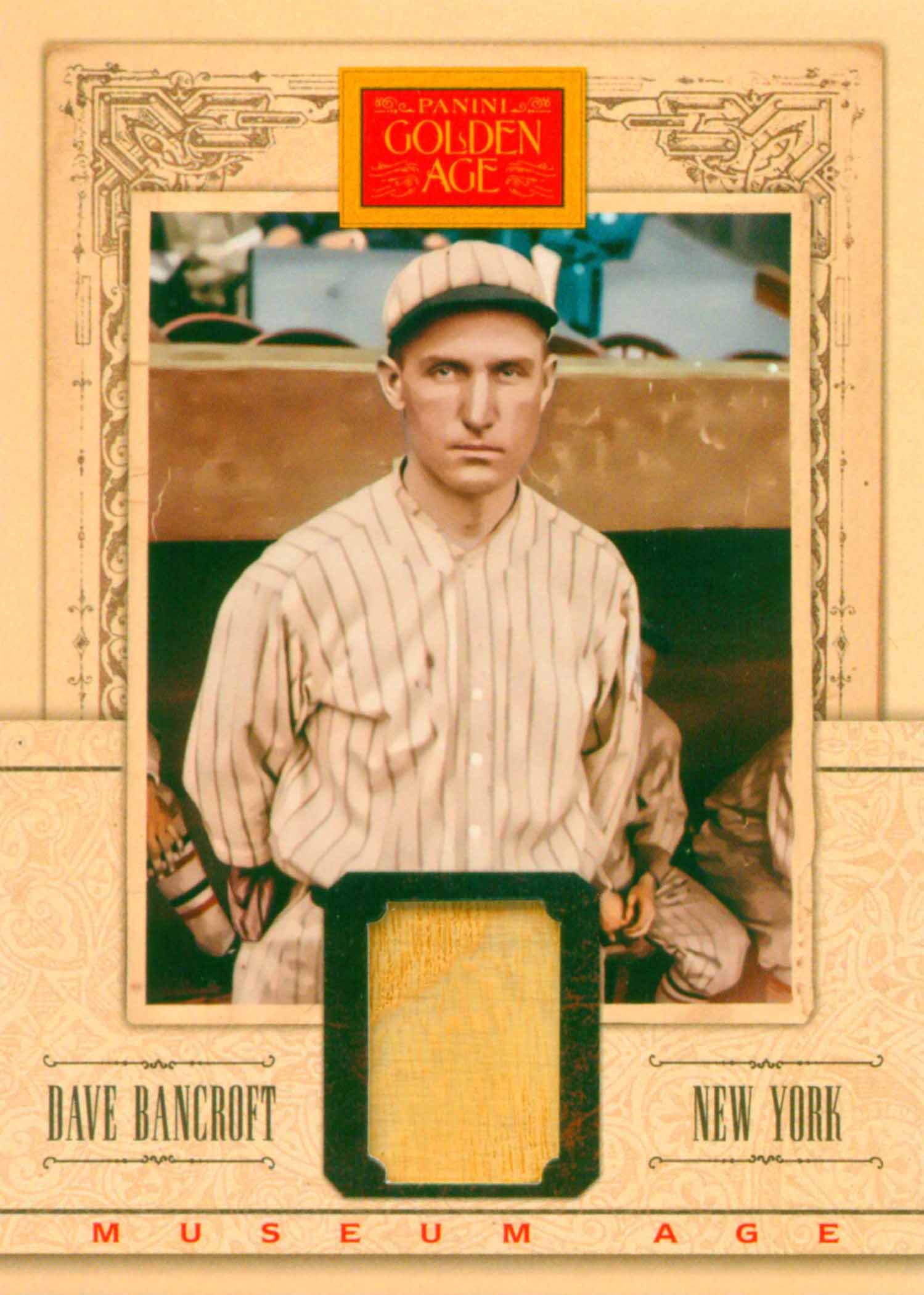 2010 Topps Tribute Relics Blue #HN Hal Newhouser
(Newhouser broke in with the Tigers in 1939 and became a six-time All-star, a two-time MVP, won the pitching Triple Crown and led his league in ERA and Strikeouts twice each and Victories four times. Add a World Championship and there's your Hall of Famer. I currently have 47 Beckett recognized cards of Hal including this jersey swatch from Topps Tribute.)
2013 Panini Golden Age Museum Age Memorabilia #8 Bill Terry
(Bill Terry played for the New York Giants from 1923 to 1936 and managed them near the end of his career. I have 40 different Beckett recognized cards of Terry as of this posting including this bat card.)
2013 Panini Golden Age Museum Age Memorabilia #29 Dave Bancroft
(Bancroft played from 1915-1930 with the Phillies, Braves, Dodgers and Giants. I only have 16 Beckett recognized cards of Bancroft in my collection but one of them is this bat relic.)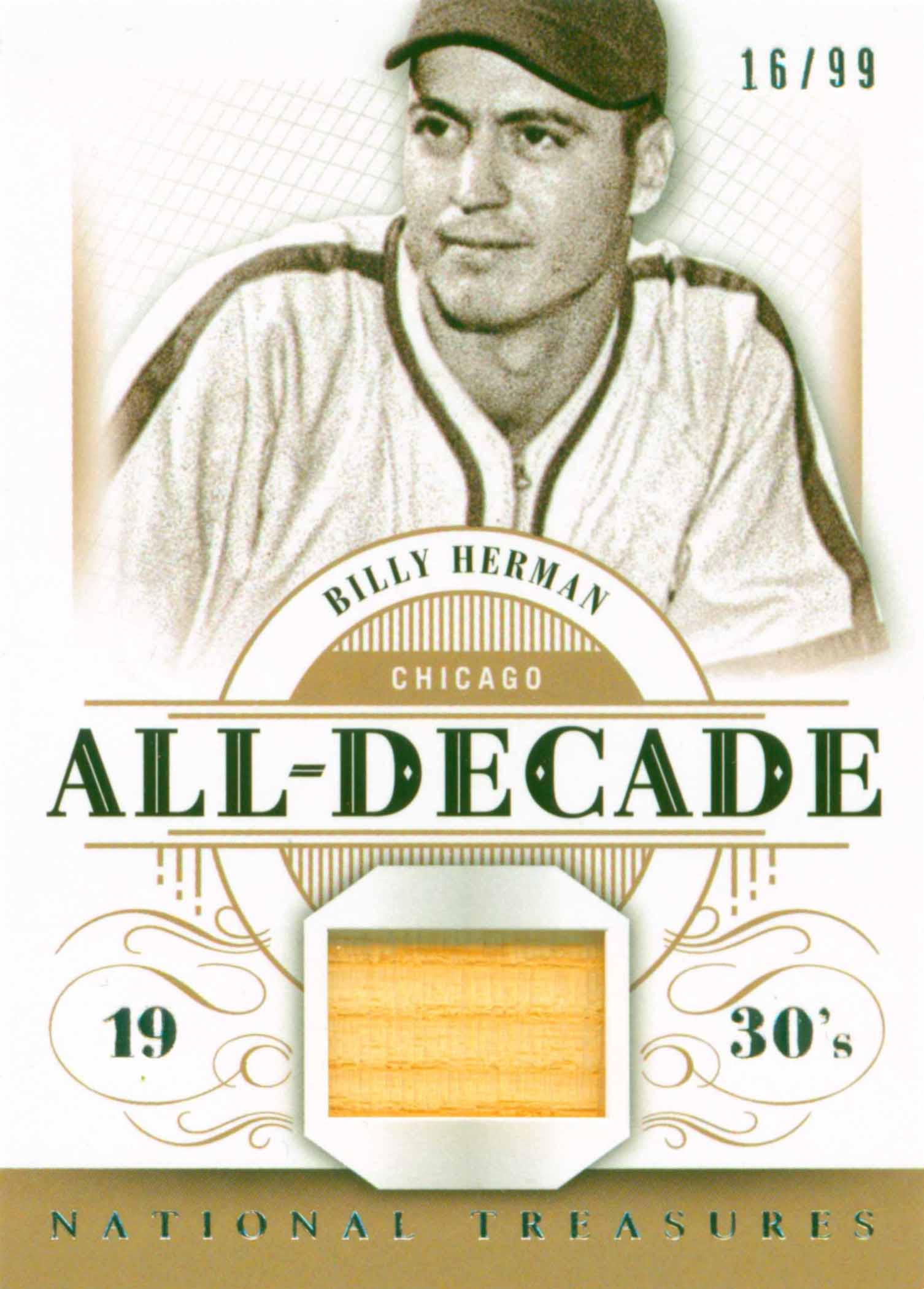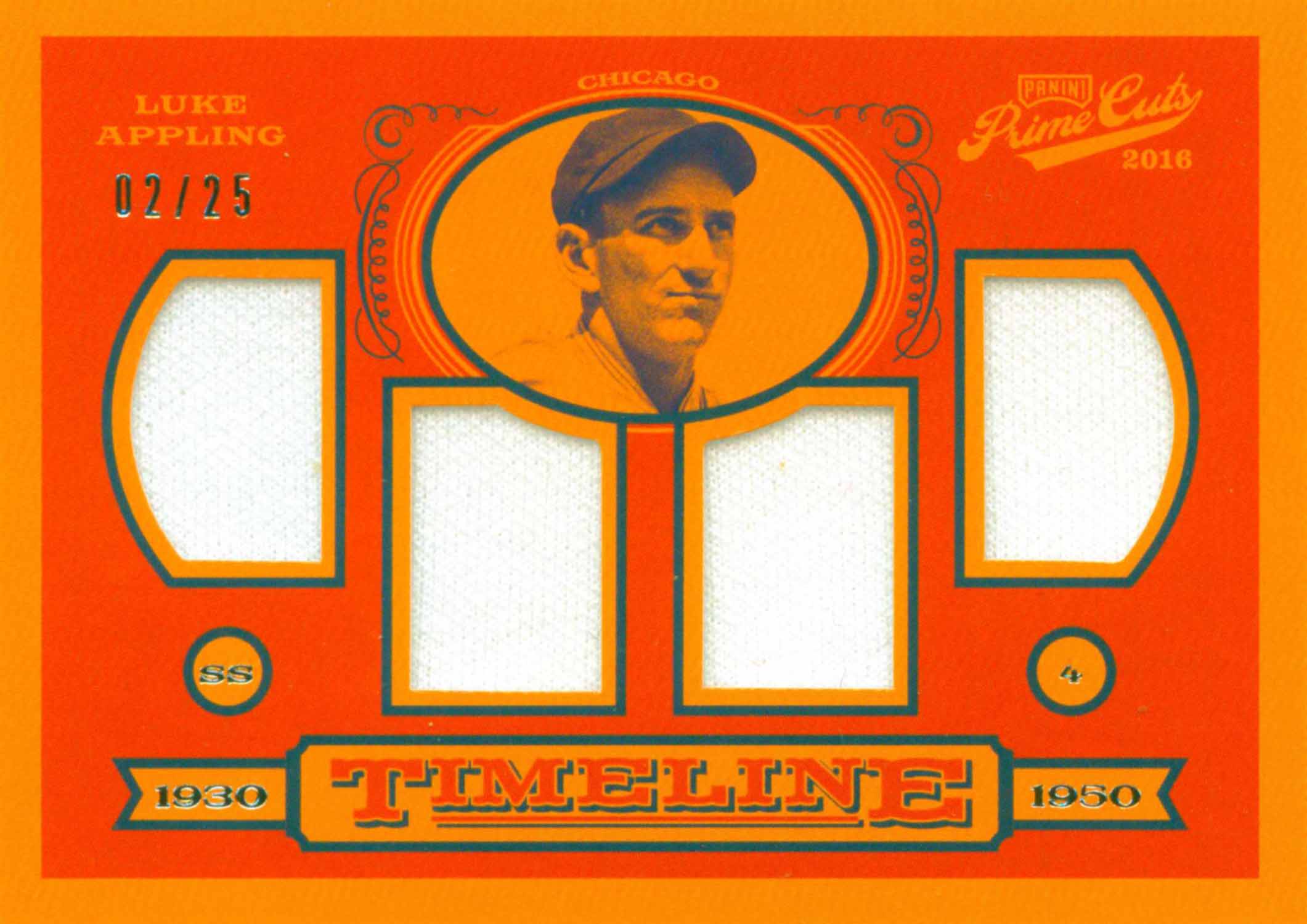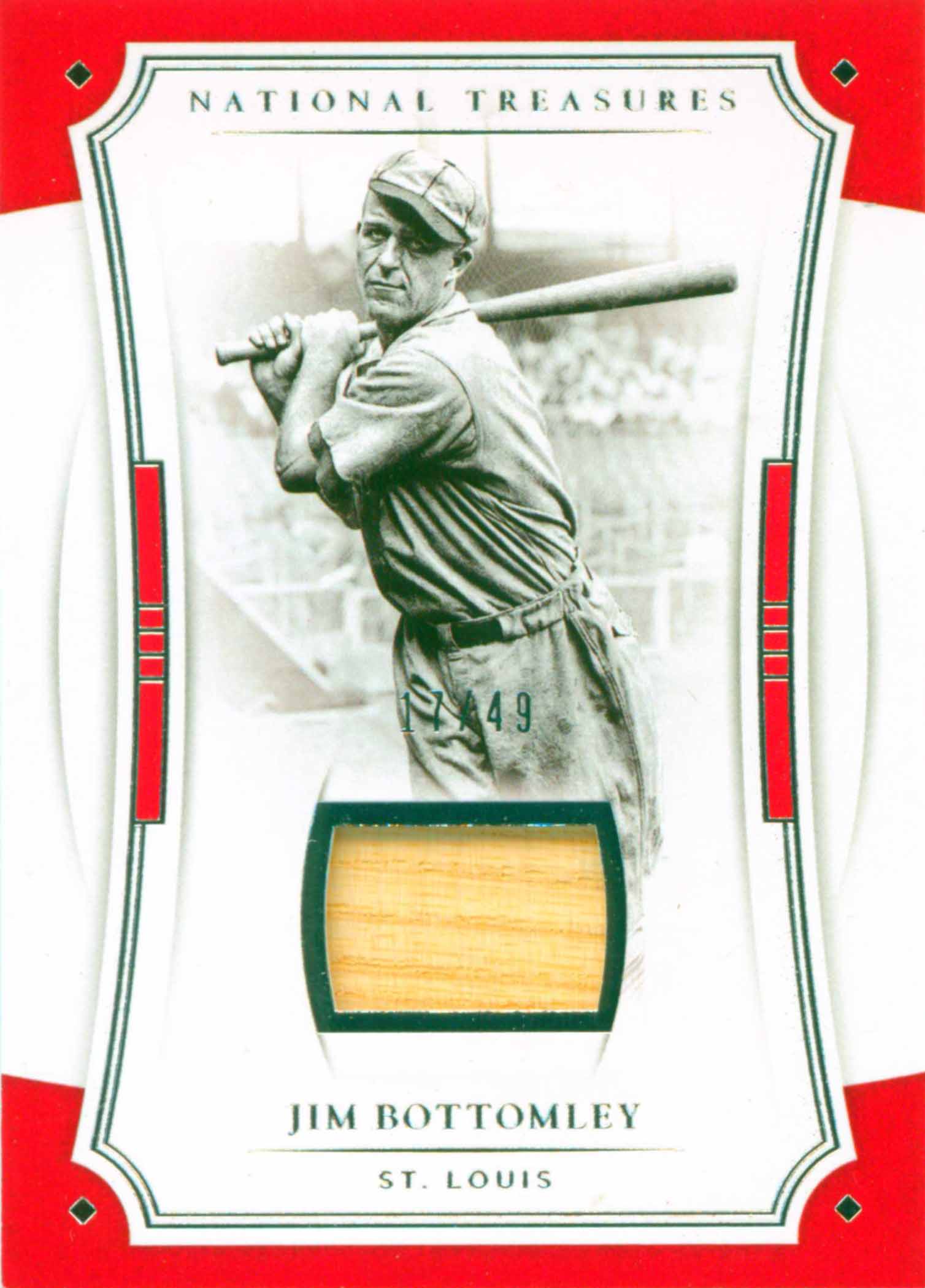 2014 Panini National Treasures All Decade Materials #17 Billy Herman/99
(Herman, a 10-time All-star, started his MLB career in 1931 with the Cubbies and went on to play with the Dodgers, Braves and Pirates before managing the Bucs one year and spending a couple at the helm of the Red Sox. I have 42 different Beckett recognized cards of Billy including this bat piece.)
2016 Prime Cuts Timeline Materials Quads #TQLA Luke Appling/25
(A seven-time All-star who spent his entire 20-year playing career with the White Sox, I have 54 unique Beckett recognized cards of Luke Appling including this beauty.)
2017 Panini National Treasures #66 Jim Bottomley/49
(Bottomley played from 1922-1937 for the Browns, Reds and Cardinals. A MVP winner and two-time World Champion, I currently have 40 different Beckett recognized cards of Bottomley in my collection including this bat relic.)
I collect Hall of Fame baseball player cards and cards of current and retired superstars.





My Huge Wantlist: http://www.zeprock.com/WantList.html