09-11-2020, 07:49 AM
RE: Zeprock Collection
Today the randomizer pulled up a name from the pre-war years. Eddie Collins was elected to the Hall of Fame in 1939. His 47 home runs are the fewest of any non-pitcher in the Hall but with six World Championships on his resume, he's the only non-Yankee in history with more than five titles with the same club. A speedster with four stolen base titles to his credit, he was the highest paid player and second baseman on the Philadelphia Athletics famous $100,000 infield. Nowadays I believe every team has a $100,000 infield but in the early 1900s that was an anomaly. He became the sixth player to join the 3,000 hit club. I currently only have 67 Beckett recognized cards of "Corky" Collins although I have many unrecognized reprints. Here are nine cards from my collection.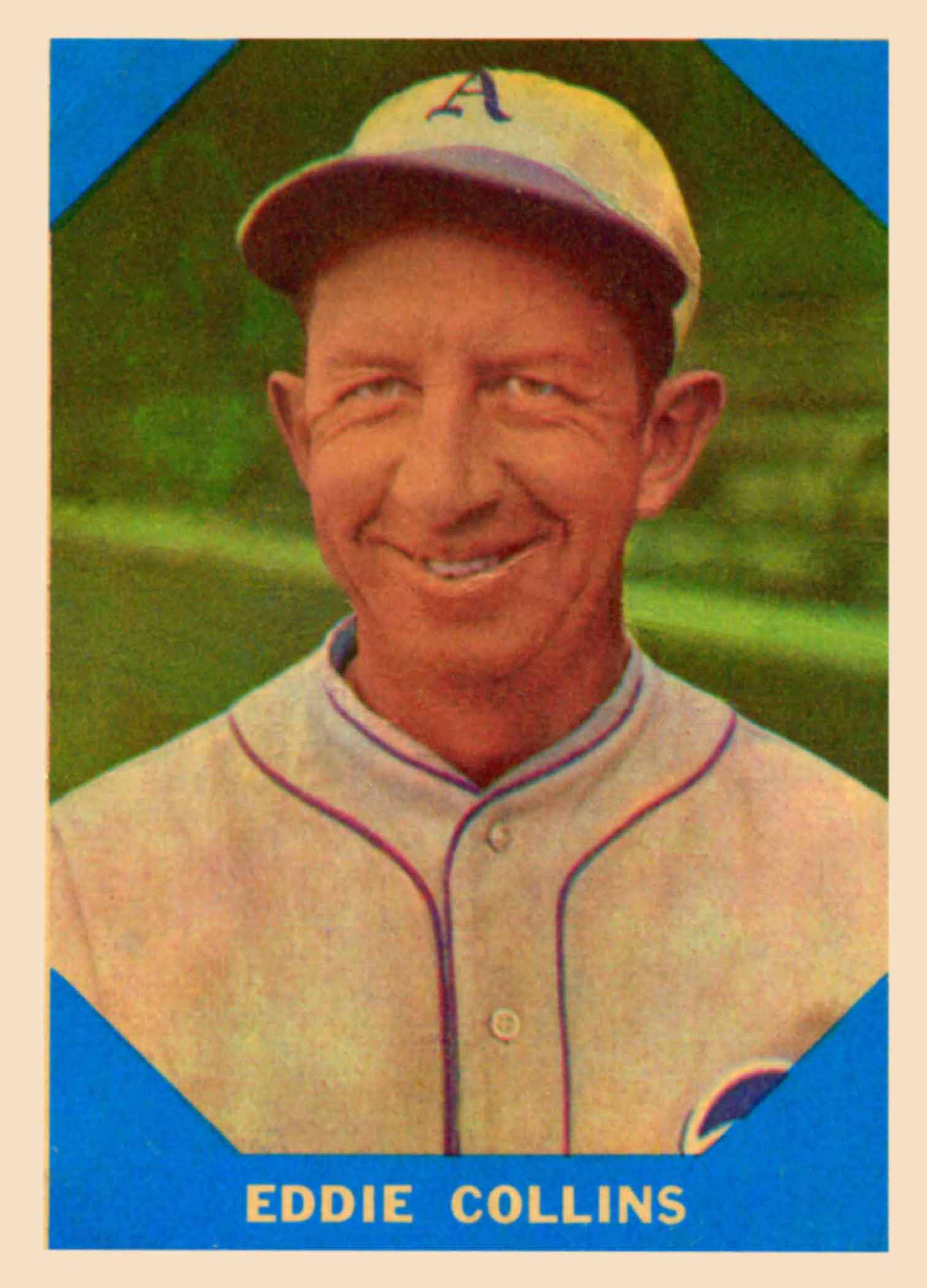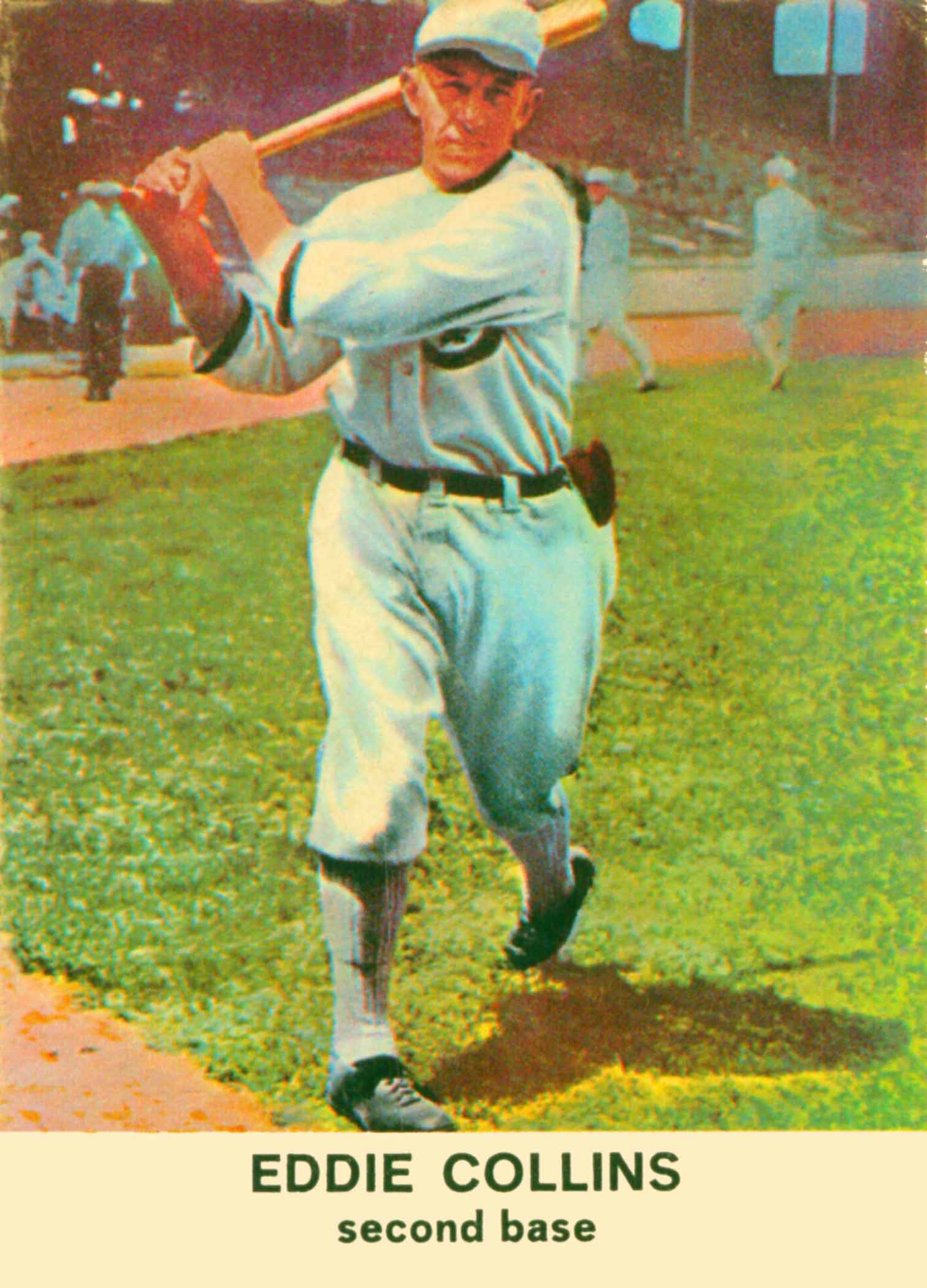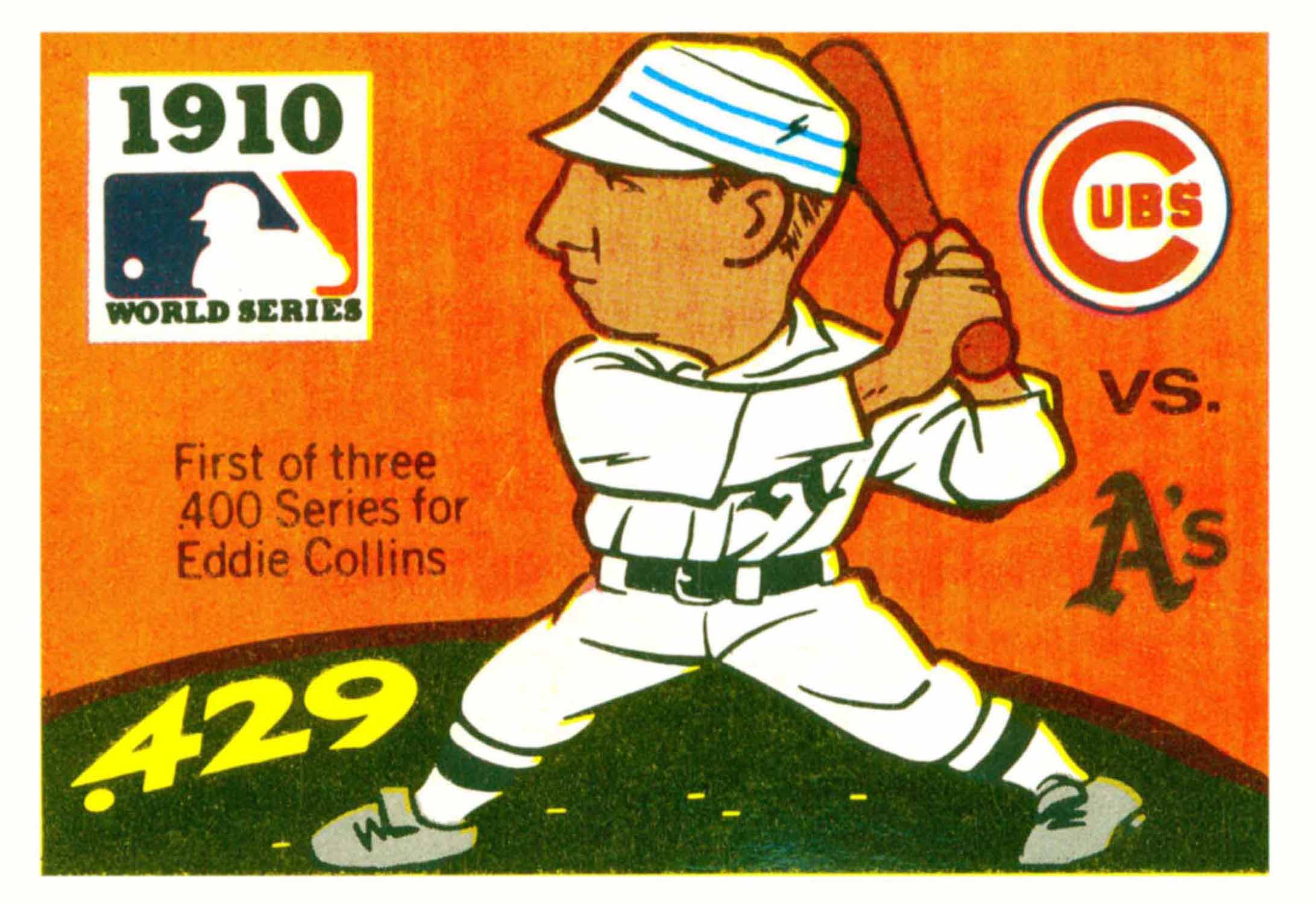 1960 Fleer #20 Eddie Collins DP
1961 Golden Press #28 Eddie Collins
1971 Fleer Laughlin World Series Black Backs #8 1910 A's/Cubs/(Eddie Collins)
(These were some of the first cards I ever owned getting them at a Halloween party in a Grange Hall in Cooper, Maine in between bobbing for apples.)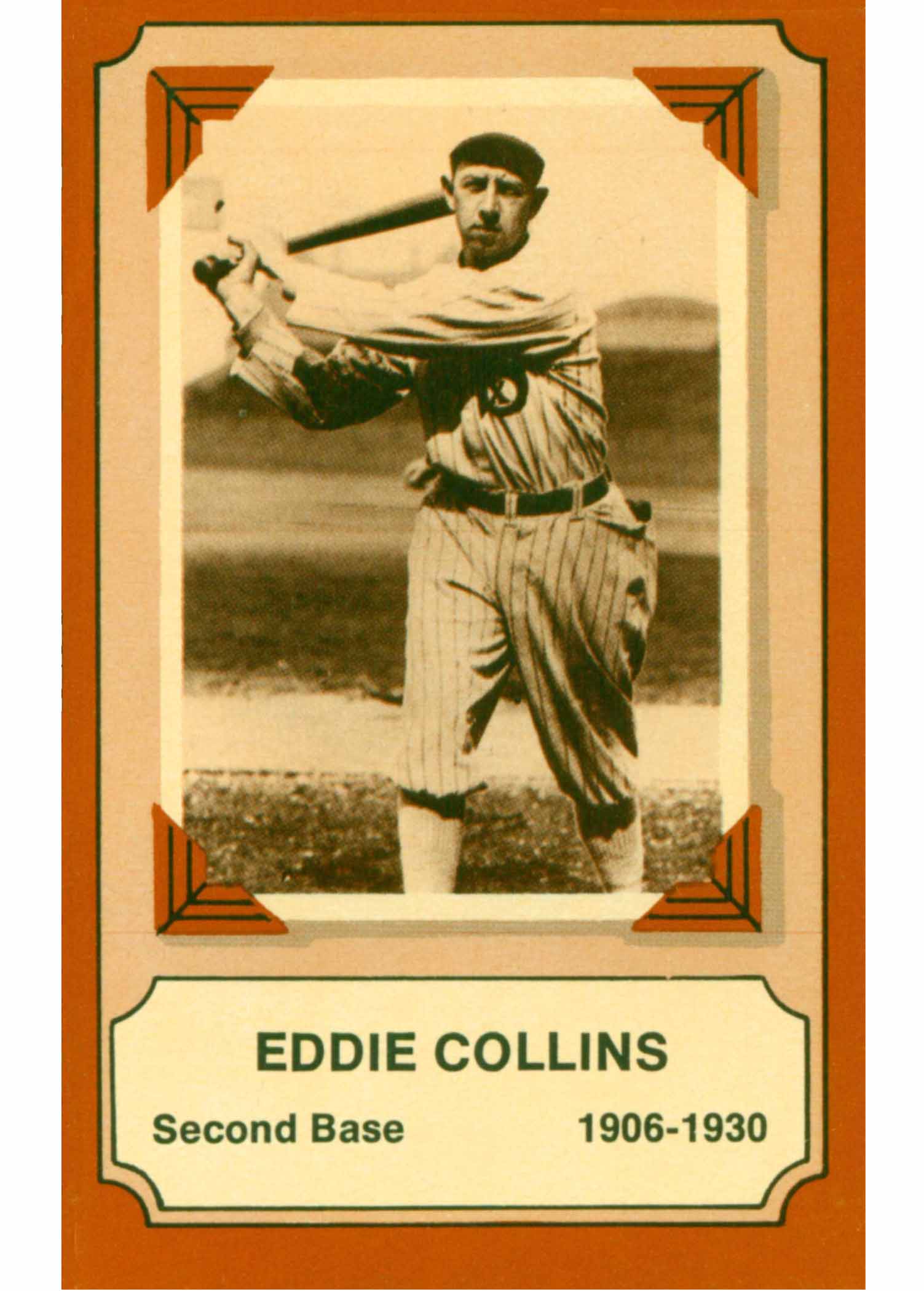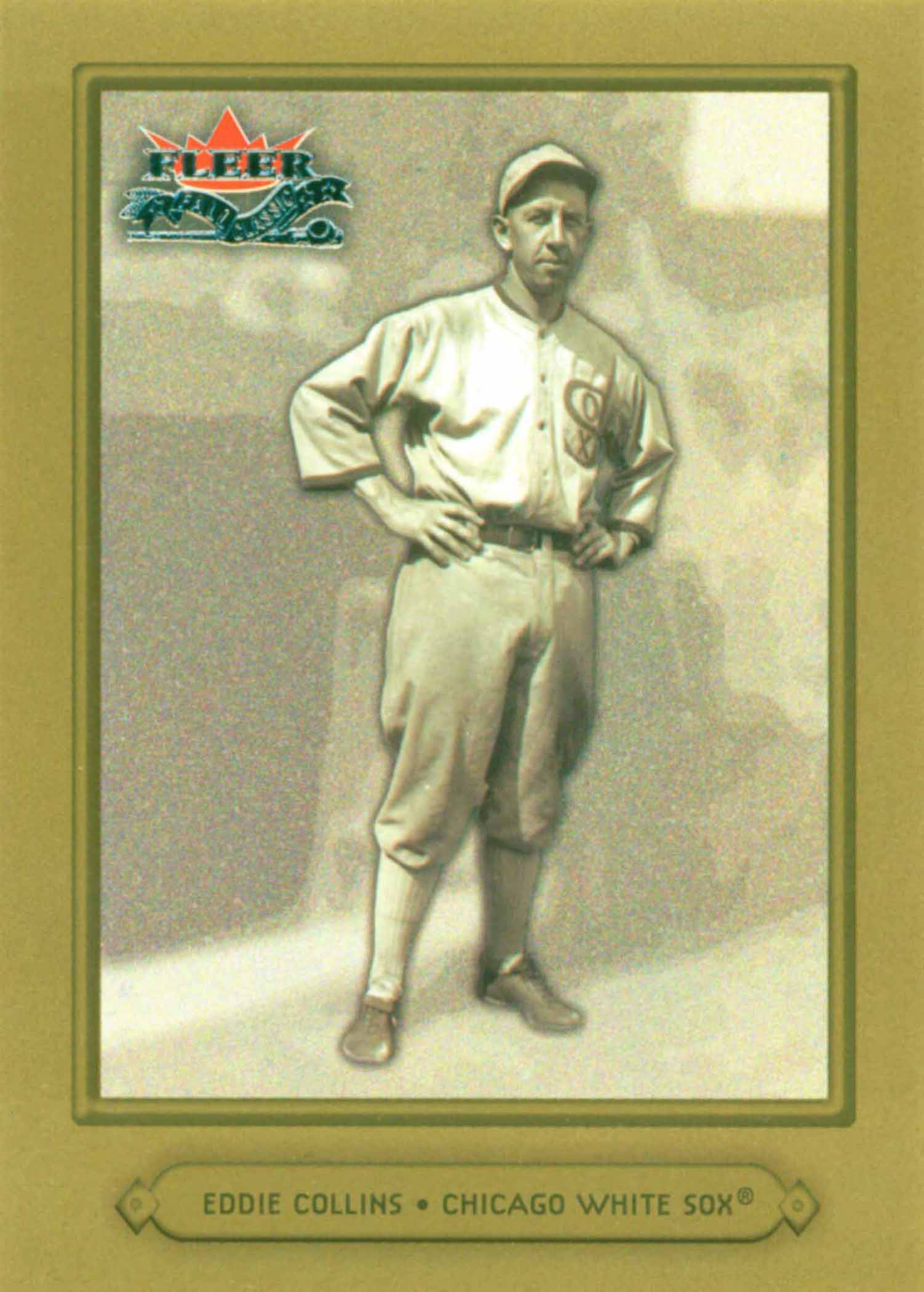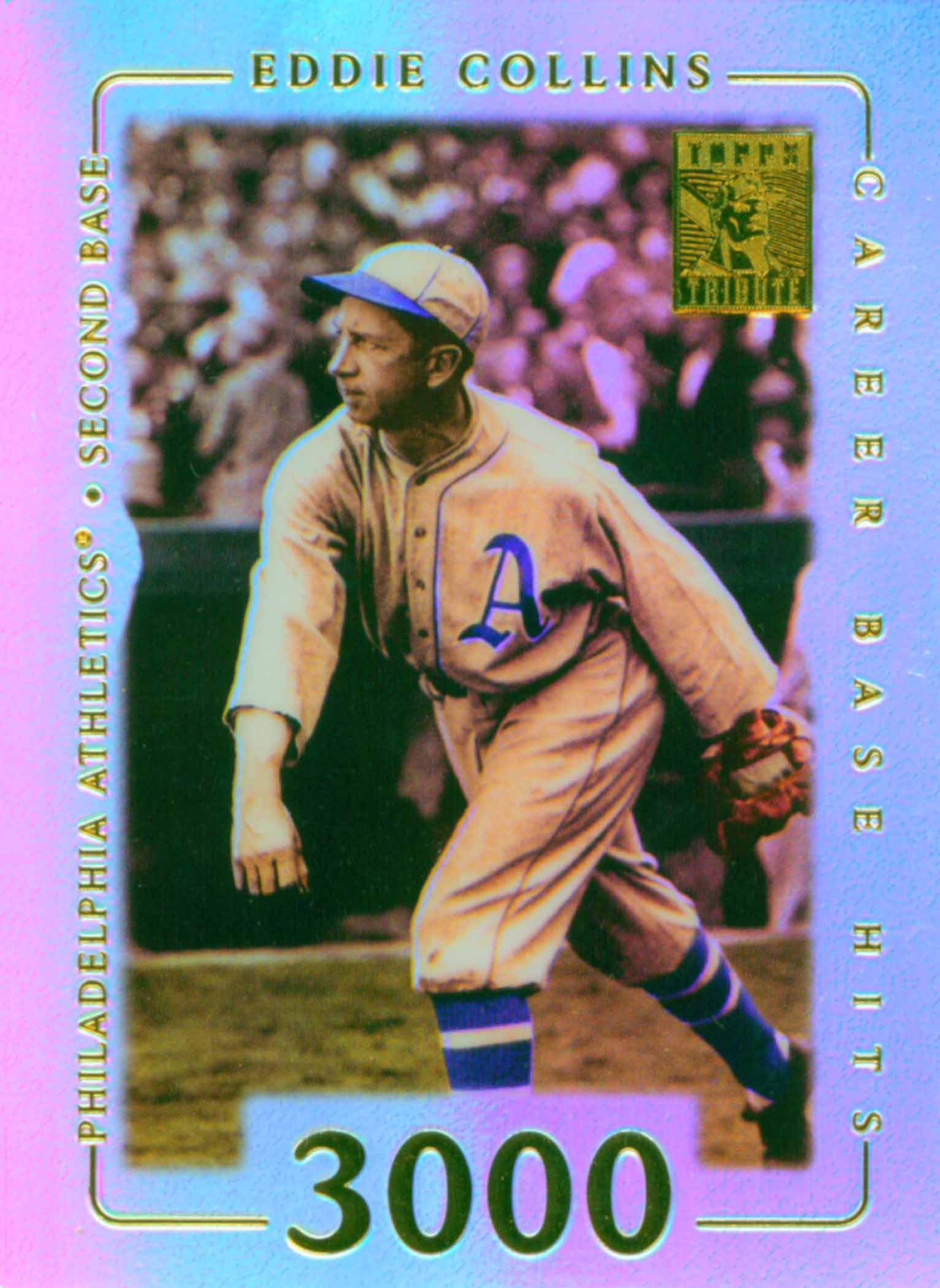 1975 Fleer Pioneers #20 Eddie Collins
2002 Fleer Fall Classics #43B Eddie Collins White Sox SP
2002 Topps Tribute #4 Eddie Collins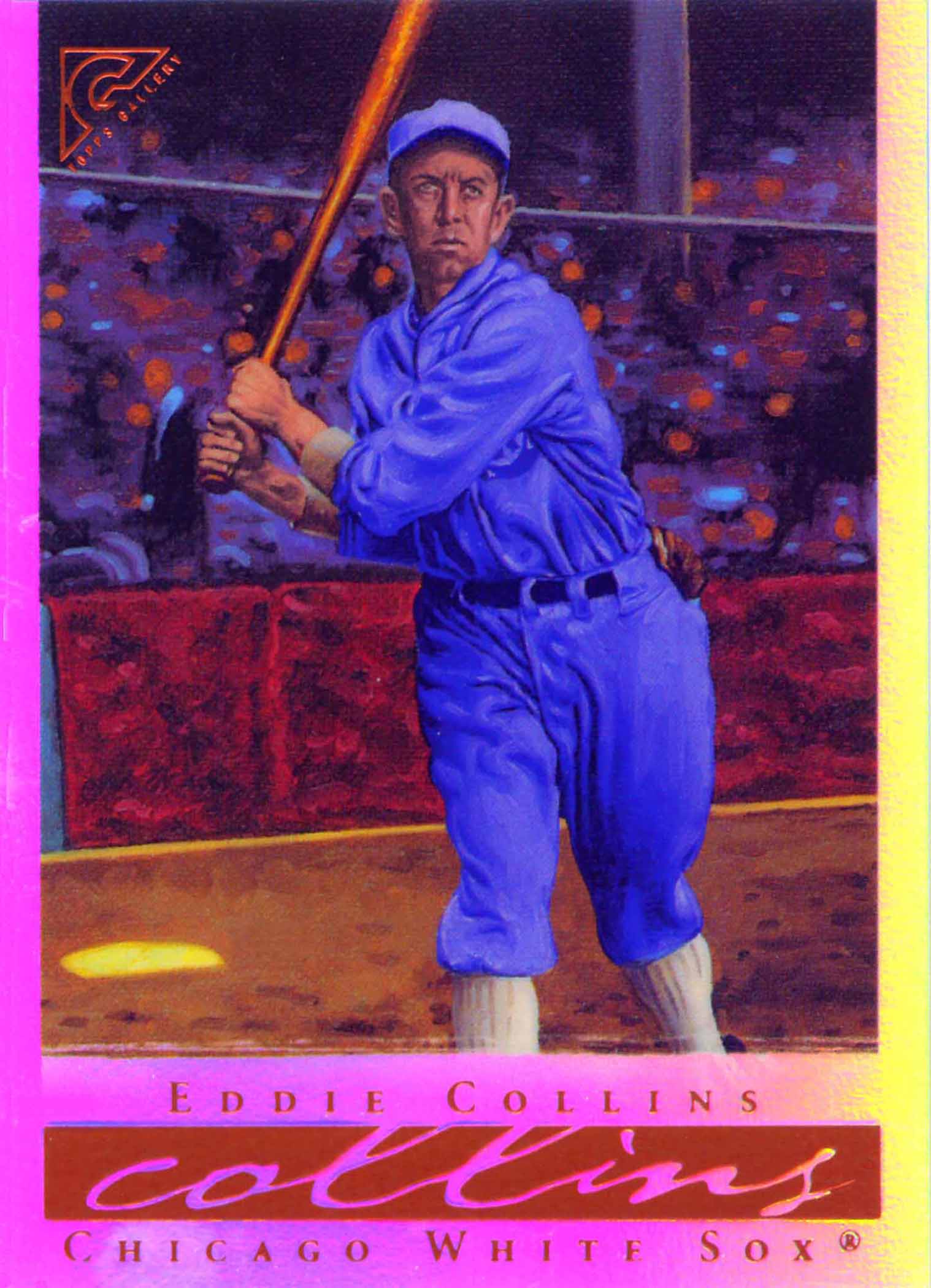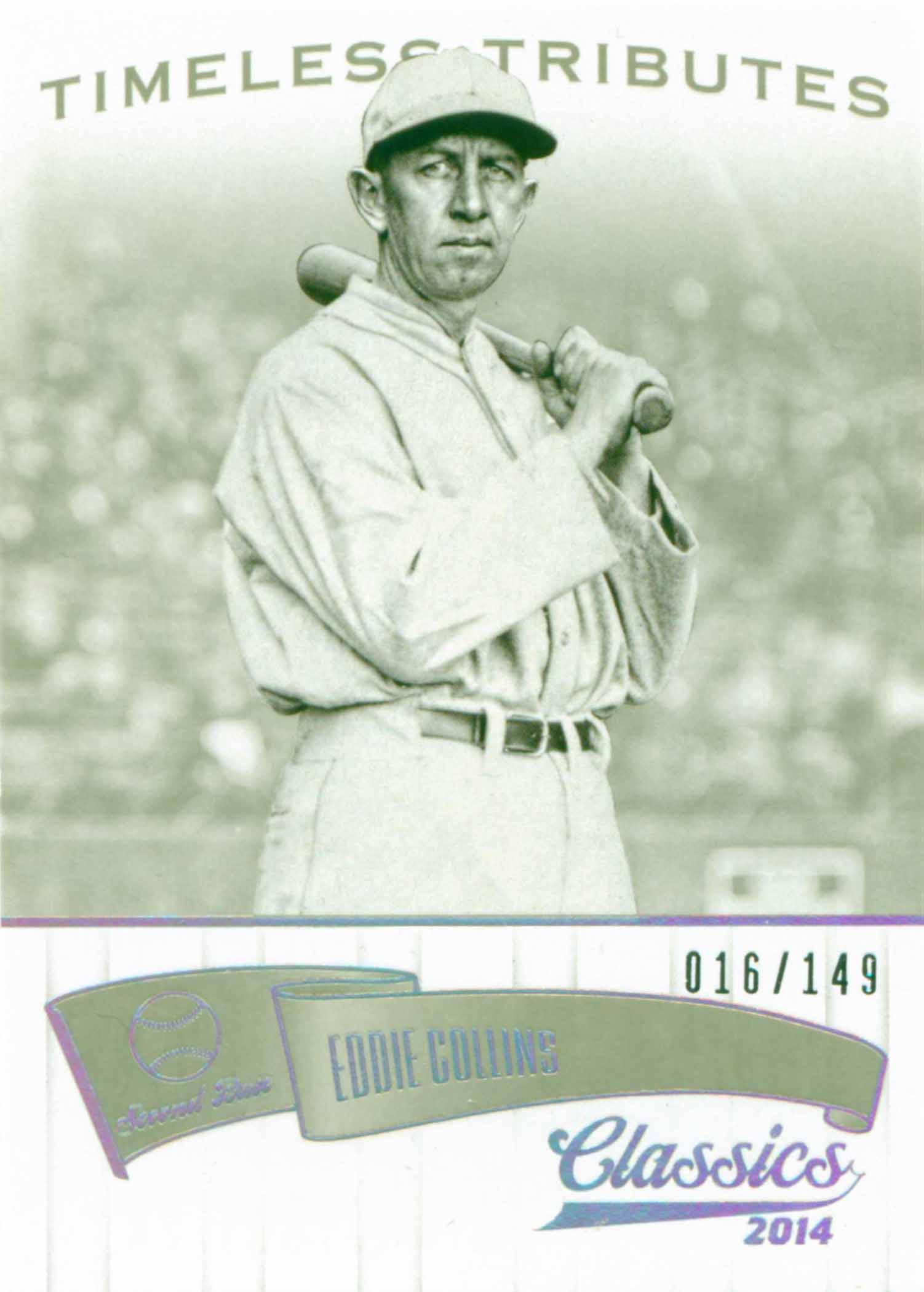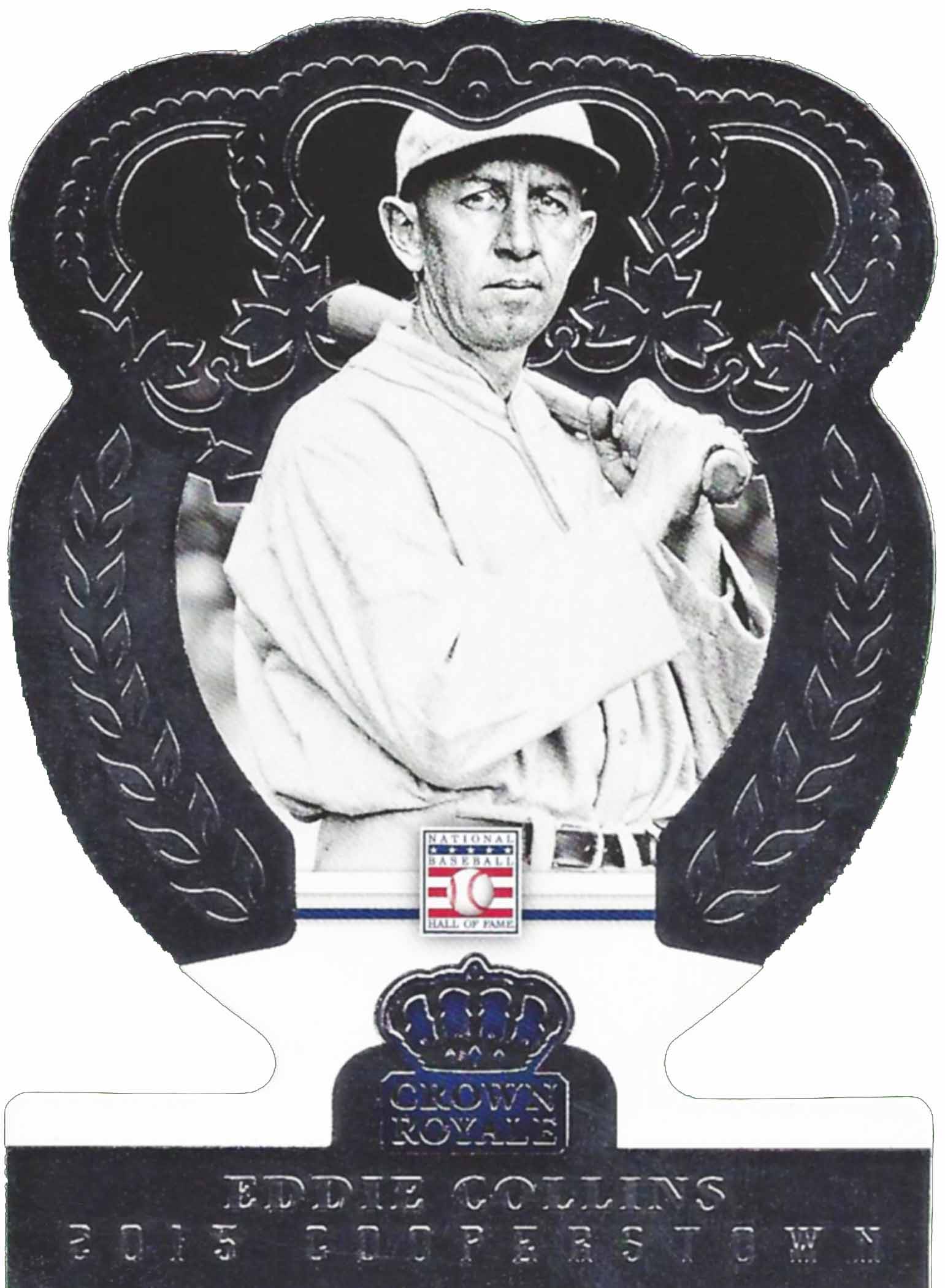 2003 Topps Gallery HOF Artist's Proofs #13B Eddie Collins Navy Uni
2014 Classics Timeless Tributes Silver #38 Eddie Collins
2015 Panini Cooperstown Crown Royale #29 Eddie Collins
I collect Hall of Fame baseball player cards and cards of current and retired superstars.





My Huge Wantlist: http://www.zeprock.com/WantList.html