Share Thread:
Cards aren't my only hobby
01-10-2020, 04:48 PM
jplarson
Sr. Member


Posts: 2,014
Joined: Sep 2007
Cards aren't my only hobby
Recently I finished building a new computer to replace my last build that's getting on in age. I always try to do something different with my builds, something I haven't tried before that can be challenging. My last PC was an exercise in building the quietest PC possible while still able to game (successful).
This time, I'm turning back the clock. The year? 1999. People were looking forward to the new millennium but fearful of the Y2K bug. Doomsday preppers were prepping for the end of the world based on a quirk of the Gregorian calendar. Topps released their greatest football card set (Finest) of all-time. Prince was partying like it was 1999. And this beige beauty was released in stores: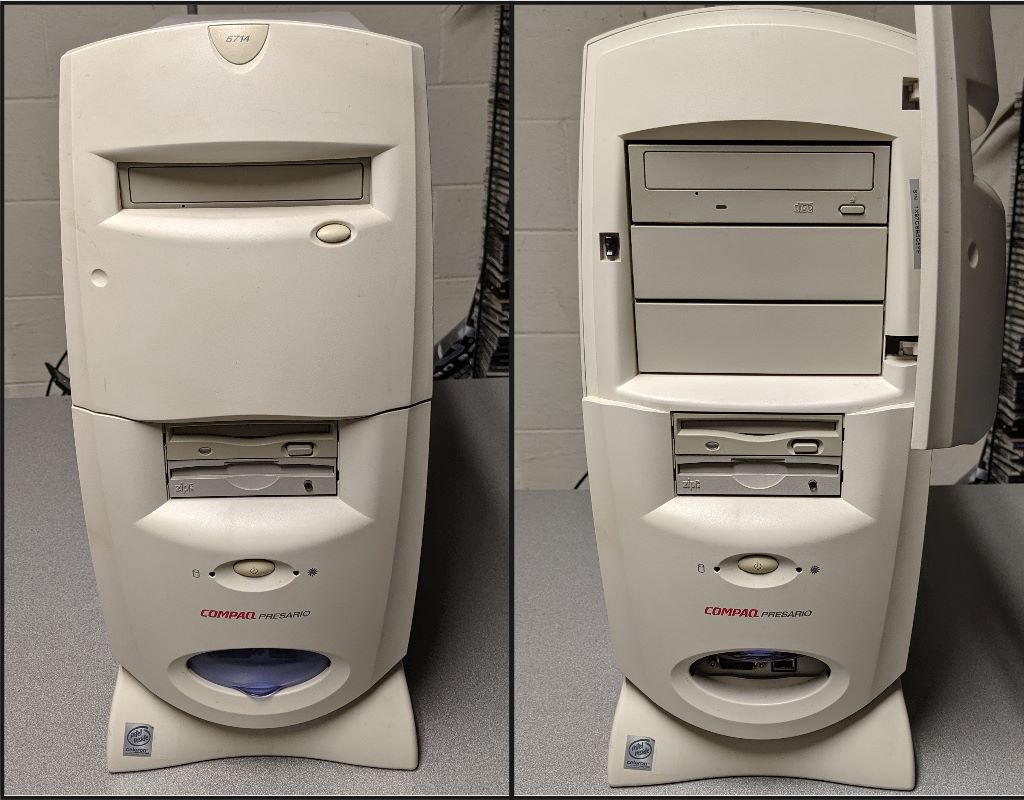 You are looking at one of the....
finest
... offerings by Compaq. The Compaq Presario 5714 with a glorious Intel Celeron chugging at 450 MHz, 64 MB SDRAM, 10 GB HDD, and integrated graphics all powering Windows 98.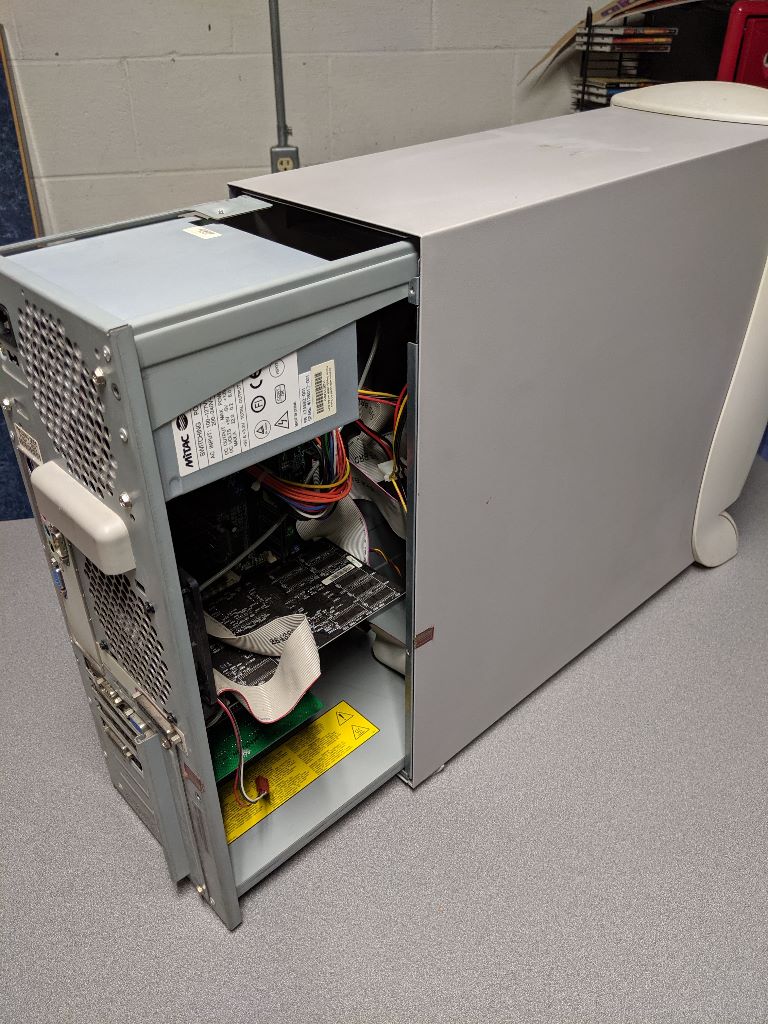 But by the end, I turned it into a computational powerhouse capable of crushing all the numbers. My goal for this machine is to take an old case and fill it with modern hardware running Windows 10.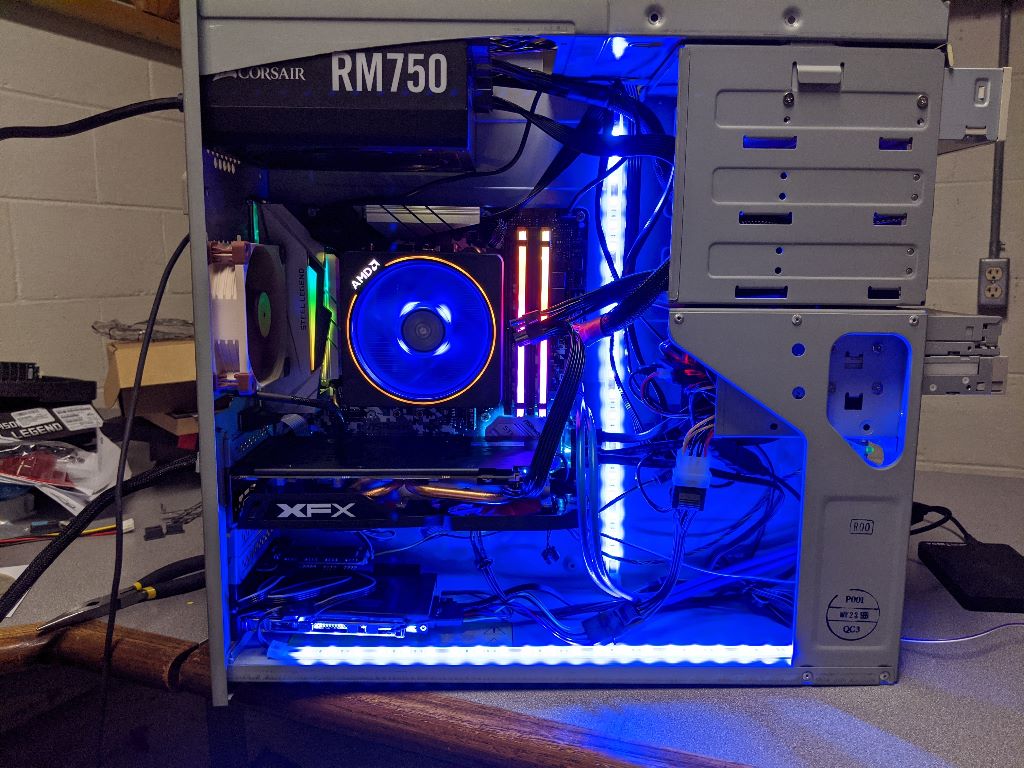 Check out the build here
and thanks for indulging my non-Football card posting
.
---


2000 Absolute Leather & Laces | Blog | 1999 Finest
01-10-2020, 05:15 PM
RE: Cards aren't my only hobby
Very cool. I miss Compaq games, 5 1/4 floppy disks, and the ability to clean up the hard drive without extra software or downloads!
01-11-2020, 06:50 PM
savagenate
Sr. Member


Posts: 3,944
Joined: Jul 2011
RE: Cards aren't my only hobby
Awesome!
---
Packers:Rodgers/ Nelson combo cards
SB MVPs
Prizm Patented Penmanship autos 2016 (9/40)
Burfict Plates and rainbows
John Kuhn
Nick Collins
Chasers:
A. Rodgers Chrome blue 2006
A. Rodgers Playoff 2016 parallels
https://sportscardalbum.com/u/savagenate
01-28-2020, 11:46 PM
RE: Cards aren't my only hobby
Nice! I have a Presario 5008 with 800mhz Celeron and 40GB HDD. It still works but I haven't used it in years. I've thought about upgrading it many times over the years. But the way it is now, I can still play the old games that I can't play on modern Windows platforms. I upgraded it from Win98 to Windows ME in 2003. Previously, I had upgraded the CD-ROM to a CD burner and added a DVD player. I didn't have a ZIP drive in mine, but they went out so fast that it was pointless to add one. I also upgraded the HDD at some point, but I don't remember what I put in there. I've been using laptops since 2010, so I probably haven't turned on the Compaq in about 9 years now. Correction, I turned it on many times for my nephew to play games when he was 5-7 years old. He mostly just played MotoRacer 2. So I guess it's been 6-7 years since I last turned it on. The main thing that made me replace the desktop was the ethernet port. Once I moved from dial-up to DSL, it was nearly useless for using the internet. Even replacing that wouldn't have been enough b/c I needed everything inside to speed up for using DSL. And now I'd need a WiFi card for it too.

It's cheaper to just save it as an old-school gaming system, like my original NES system that I still play often. I even traded about $35 BV in baseball cards recently to acquire 5 more NES games that I loved to play as a kid but hadn't been able to find for years.
---
Always looking for: Ozzie Smith/Stan Musial/Lou Brock/STL Cardinals, NFL-CAR/GB/NE and NASCAR-Jimmie Johnson/Mark Martin

User(s) browsing this thread: 1 Guest(s)