12-04-2016, 09:01 PM (This post was last modified: 12-04-2016, 09:19 PM by 40yddash.)
1993 Classic Proline Football Promo & 1995 TV Guide Football Card Promos
Hi,
Wondering if anybody has ever seen these 1990's promo cards? They are for sale on the bay minus the Barry Sanders if wanted.
1993 Classic Proline Sheet:
[img]
[/img]
Some top players include:
Dan Marino, Rod Woodson, Steve Young, Barry Sanders, Brett Favre, Drew Bledsoe, Joe Montana, Troy Aikman, Emmitt Smith,
1995 TV Guide NFL Cover Circulation Promotional 10 card set.
[img]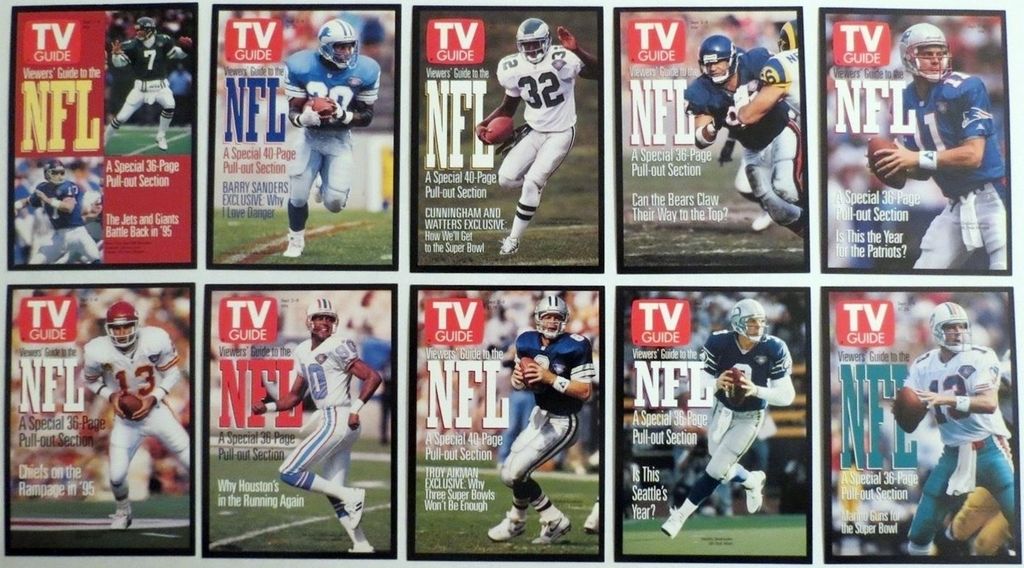 [/img]
Barry Sanders, Ricky Watters, Drew Bledsoe, Troy Aikman, Dan Marino etc..