07-09-2016, 12:04 AM
Shaquille Oneal 1999-2000 Skybox Premium Foil Autographic
So I was digging through my old basketball card collection and found a Shaquille Oneal 1999-2000 Skybox Premium Foil Autographic, which is numbered to 50, leading me to believe it's pretty rare.
I did some research and can't find anything at all about its worth. My next step is most likely to send it into Beckett to have it graded. I know nothing about this process so I'm looking for anybody with experience to drop some knowledge.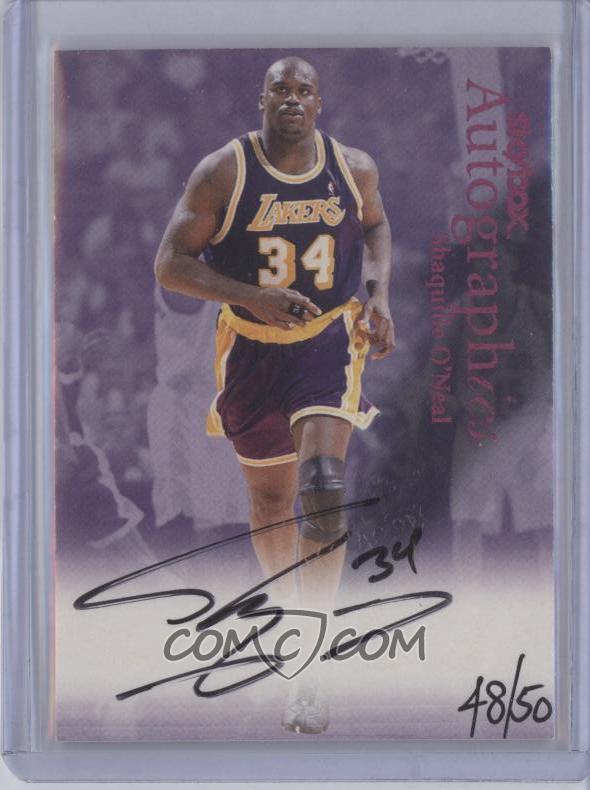 This is an image of the same card. I'd take a picture of mine, but I'm not home right now.
Anyway, thanks!