07-02-2016, 05:08 PM (This post was last modified: 07-02-2016, 05:09 PM by jynkeys.)
2015 Topps Throwback Variation Kris Bryant RC Ft
I just pulled this today and decided to put it up for trade. Really looking more for a one for one deal unless something smaller stands out to me. Looking for autos, nicer gu, graded vintage hofers, or really anything that catches my eye.
Pm works best
Thanx again
Dave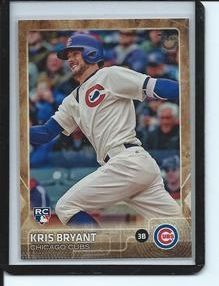 I will require you to send first if you have less than 20 feedback, no exceptions.

Looking for any #'d, hard to find inserts, game used, or autographs of Ken Griffey Jr, especially 2008 SPX American Hero and Topps Moments & Milestones. Also looking to trade for 1997 Upper Deck Legends football autographs.