Share Thread:
Escalera returned from PSA
06-19-2016, 03:28 PM
hlc1949
Member


Posts: 529
Joined: Dec 2002
Escalera returned from PSA
Decided to have my Nino Escalera, autographed PC, PSA/DNA encapsulated. Submitted it at a show in April.
Escalera played for the Cincinnati Redegs in the 1954 season. I consider this 1954, team issued PC, his RC.
I am disappointed with the encapsulation. The inner sleeve does not anchor the card, it's too big. It does not fit length or width. Although packaged properly for shipping, the card had shifted as far horizontal as it could in the slab. I had to shake and tap the slab to get it properly adjusted. I think they could have done a better job. I will probably give them a call.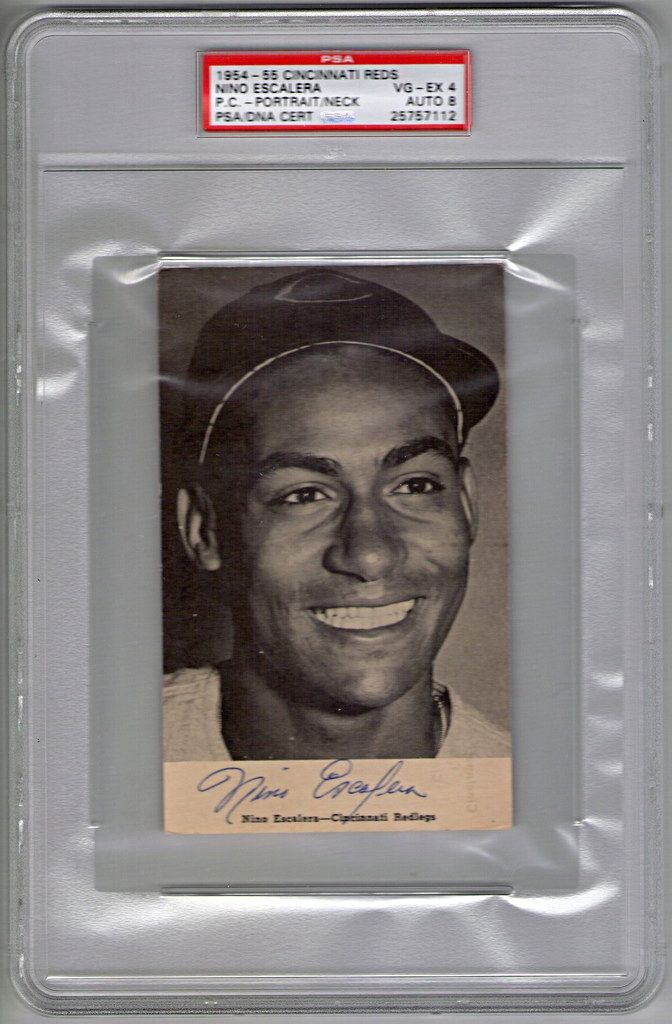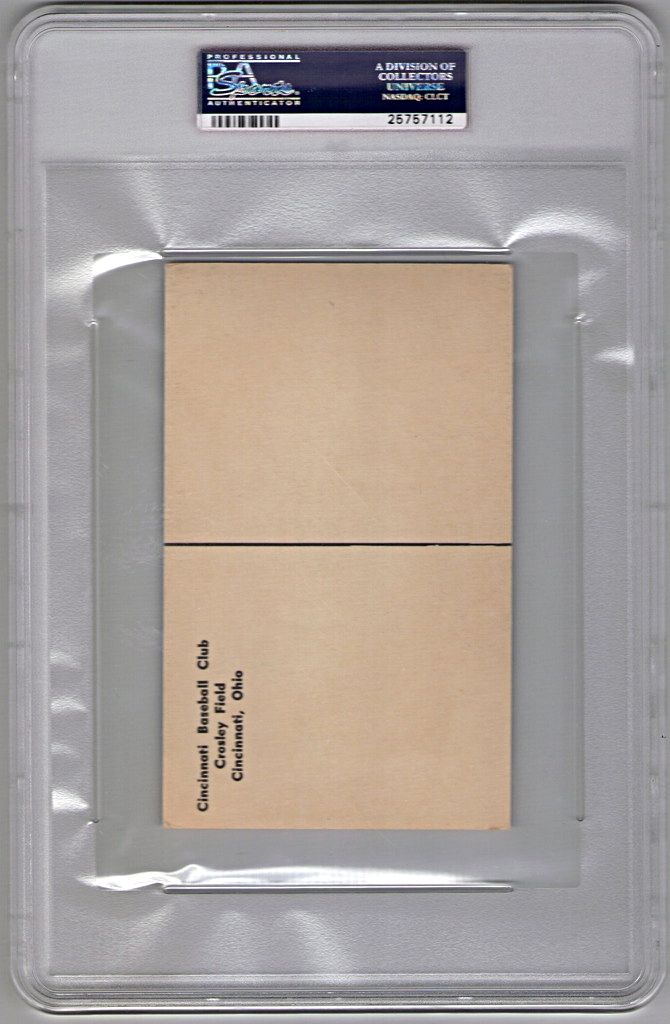 06-20-2016, 11:33 AM
scottzoe
Member


Posts: 550
Joined: Feb 2002
RE: Escalera returned from PSA
The auto looks greats, the holder, not so good. Not knowing the exact dimensions of the post card, I would think it would fit (and look) much better in the PSA holders used for exhibit cards.

Scott
---
50,000+ Red Sox cards and counting.
User(s) browsing this thread: 1 Guest(s)