04-21-2016, 10:04 AM (This post was last modified: 04-21-2016, 11:25 AM by adrianlloyd.)
2015 Topps Dr Who
My other half recently purchased two boxes of Topps Dr Who from Dave and Adams. The new 2016 product is out shortly so they had discounted each box to around $60.
Not entirely sure about the Tardis fabric patch cards. Surely they could have come up with pieces of actual Tardis?!
Red/Ruby # /50
Also 5 cards # /99 (silvery purple) and 9 cards # /199 (blue) over the two boxes. An example of these is shown below. . .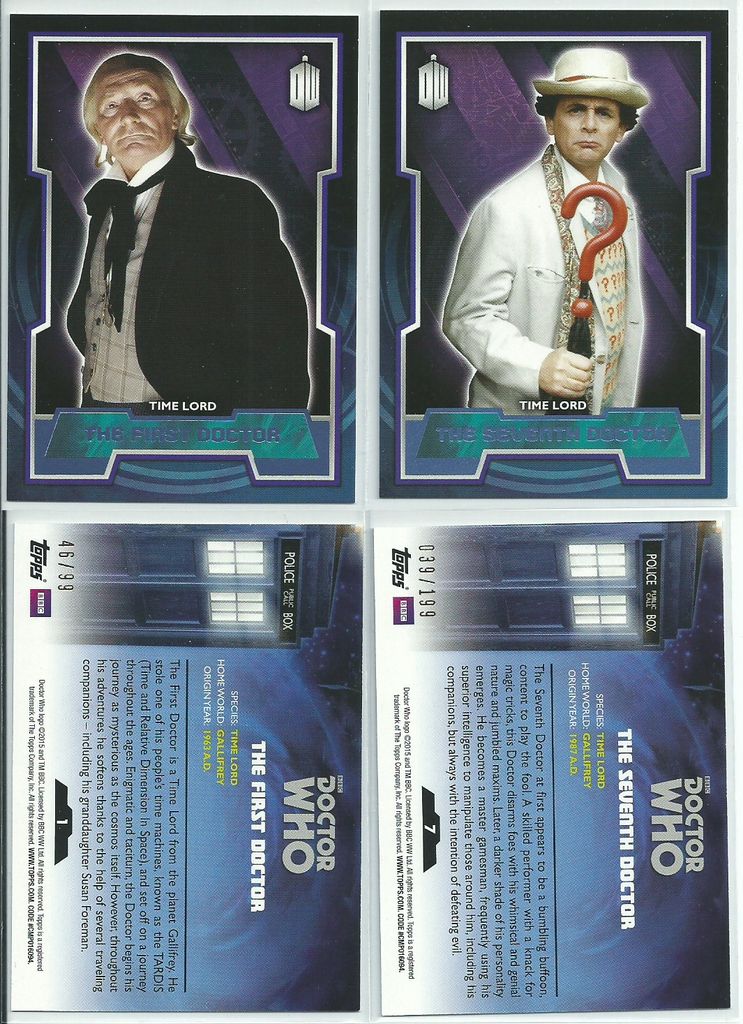 **Not Currently Trading - July 2021**

Collecting Alexander Mogilny and Various Sets.

Current Projects. . .
Hot Prospects 2007-08 (not inc. 1 of 1's) 516/914
Artifacts 2015-16 (Base/Ruby inc.Rookies) 322/406
OPC 2016-17 (Base, Rainbow, Retro and Playing Cards) - *HELP* I need loads!