03-10-2016, 01:53 PM
BGS order has arrived! One 9/9 and one 10/10
Here's the list:
Matt Jones Gridiron Kings Sketches and Swatches Auto Prime serial #25/49 9/9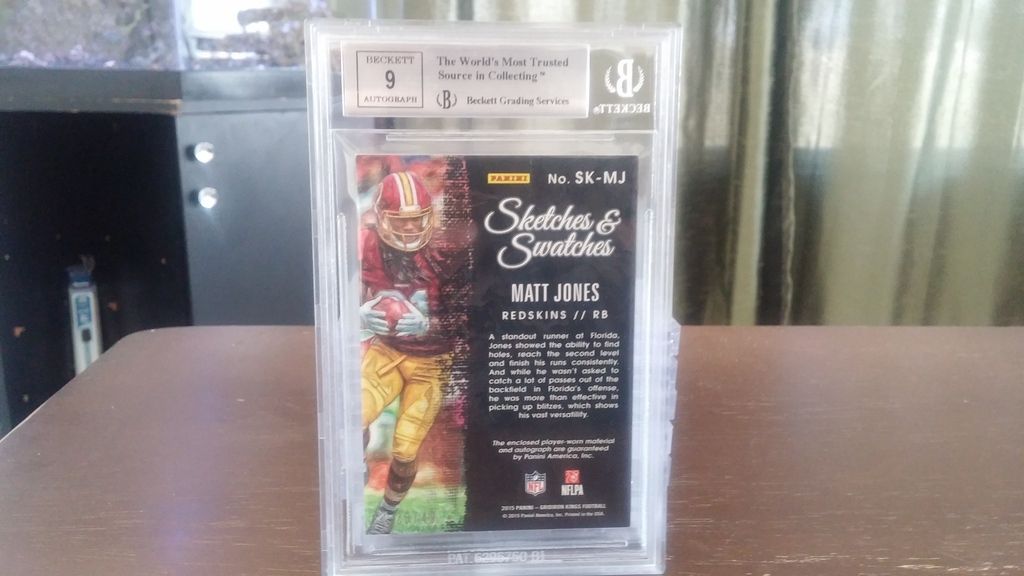 Mike Langford/David Cobb/Mike Davis/Javorius Allen 2015 Inception Quad Autos serial #07/25 9.5/9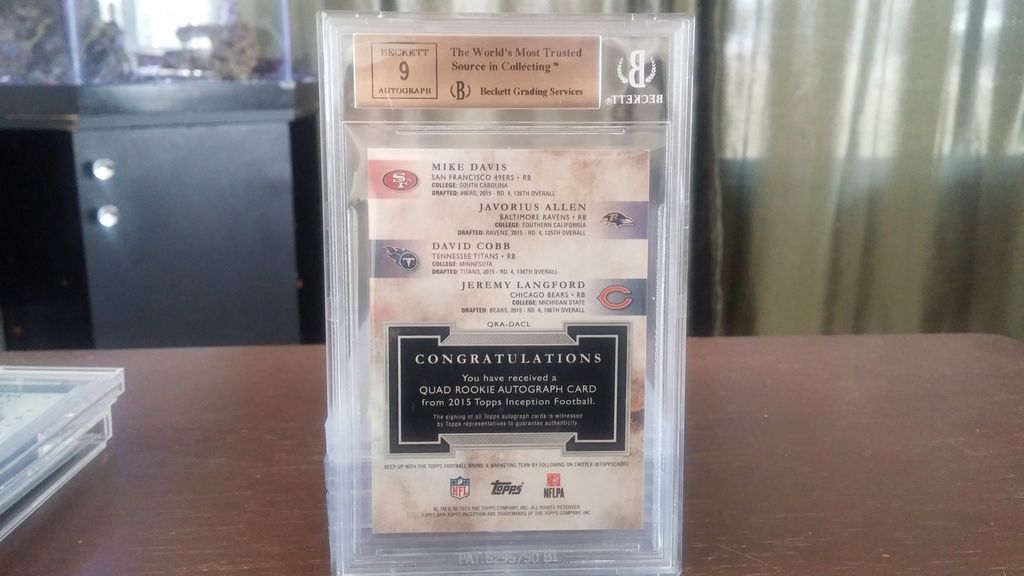 2015 Gridiron Kings Stat Kings Auto Framed Green serial #3/5 9.5/10
Yasmany Tomas 2015 Topps Strata Auto Green serial #35/75 9.5/10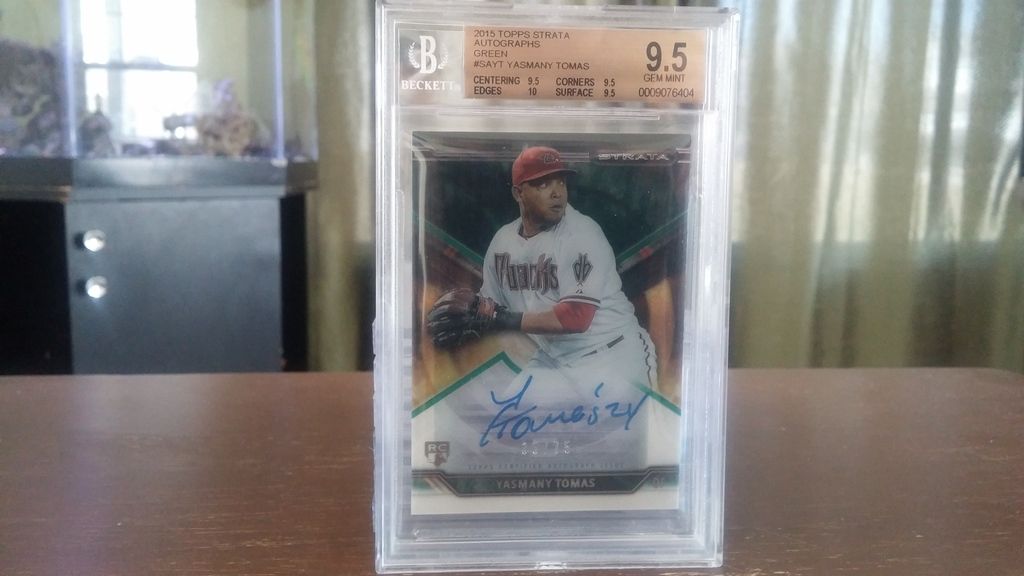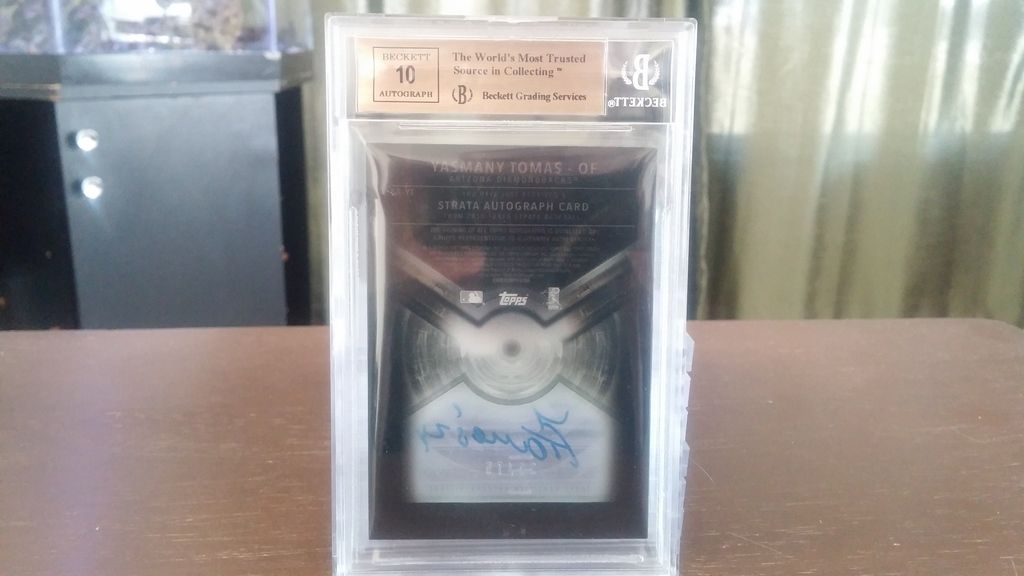 Yasmany Tomas 2015 Donruss Signature Series Blue serial #15/99 9.5/10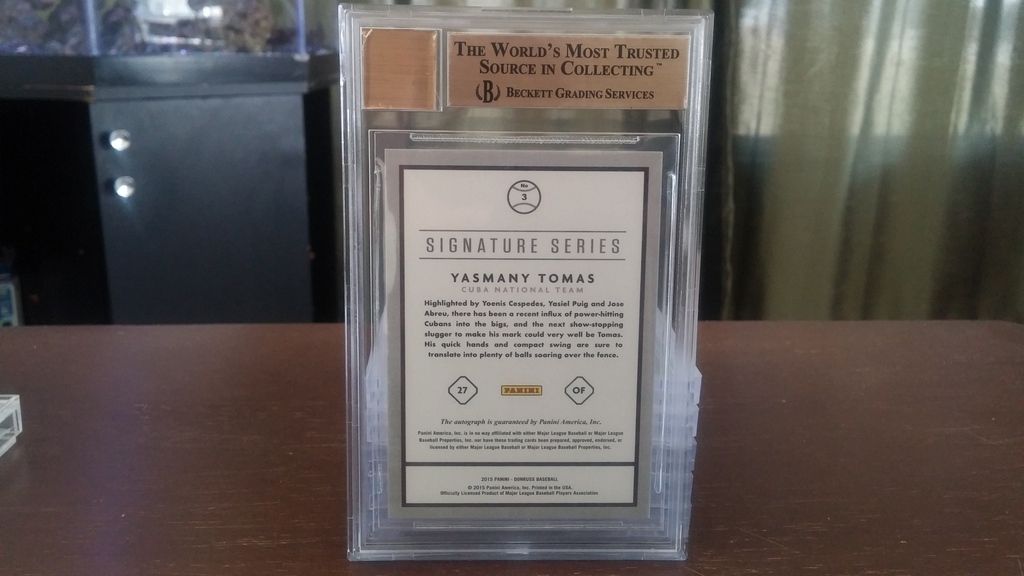 Francisco Lindor 2015 Topps Update Black serial 16/64 9.5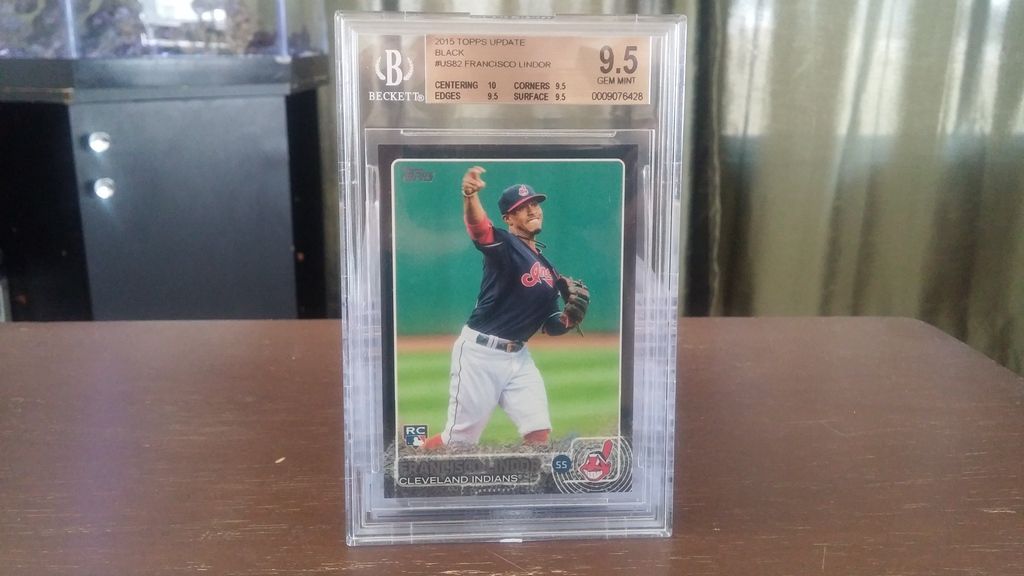 Daniel Norris 2015 Topps Chrome Rookie Auto Purple Refractors serial 174/250 10/10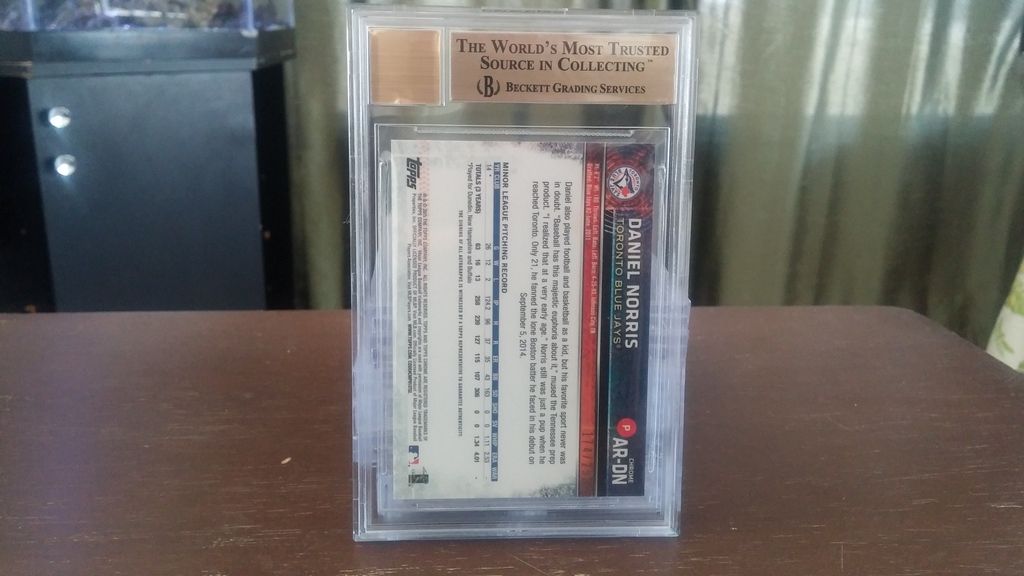 The Sherman is definitely off limits. Not sure what I'll be doing with the rest. Probably sell. I hope Norris has a good year this year! heh
Thanks for looking!