Share Thread:
Black History Card Showcase
02-11-2016, 10:22 PM
(This post was last modified: 02-11-2016 10:28 PM by hlc1949.)
hlc1949
Member


Posts: 529
Joined: Dec 2002
Black History Card Showcase
February is Black History Month, and gives me an opportunity to showcase two projects from my collection.
From Negro League To Major League
In 2012 after the Metropolitan Museum of Art presented their "Breaking the Color Barrier in Major League Baseball" exhibit, I decided to put together a mirror collection of the cards displayed in the exhibit.
The cards that they selected were from the Jefferson R. Burdick collection that is housed in the museum.
They are of "some of the earliest and most illustrious players who moved from the Negro leagues into the Majors".
ENJOY!
Links to the original Museum Exhibit
The Metropolitan Museum of Art - Breaking the Color Barrier in Major League Baseball
http://www.metmuseum.org/exhibitions/obj...g=1&rpp=30
My Collection: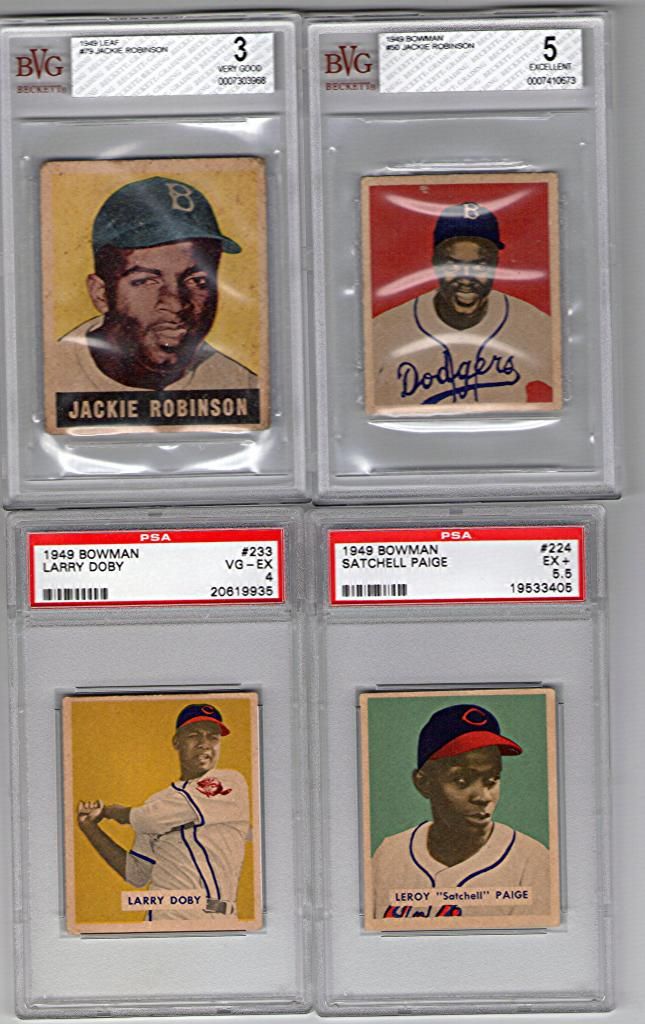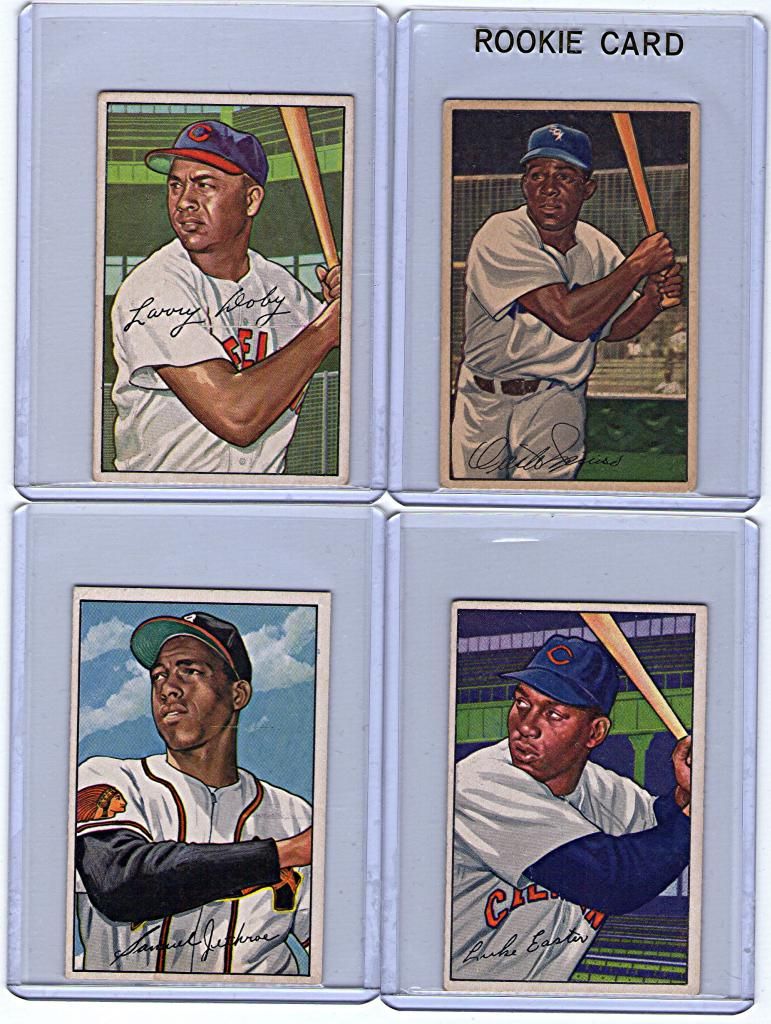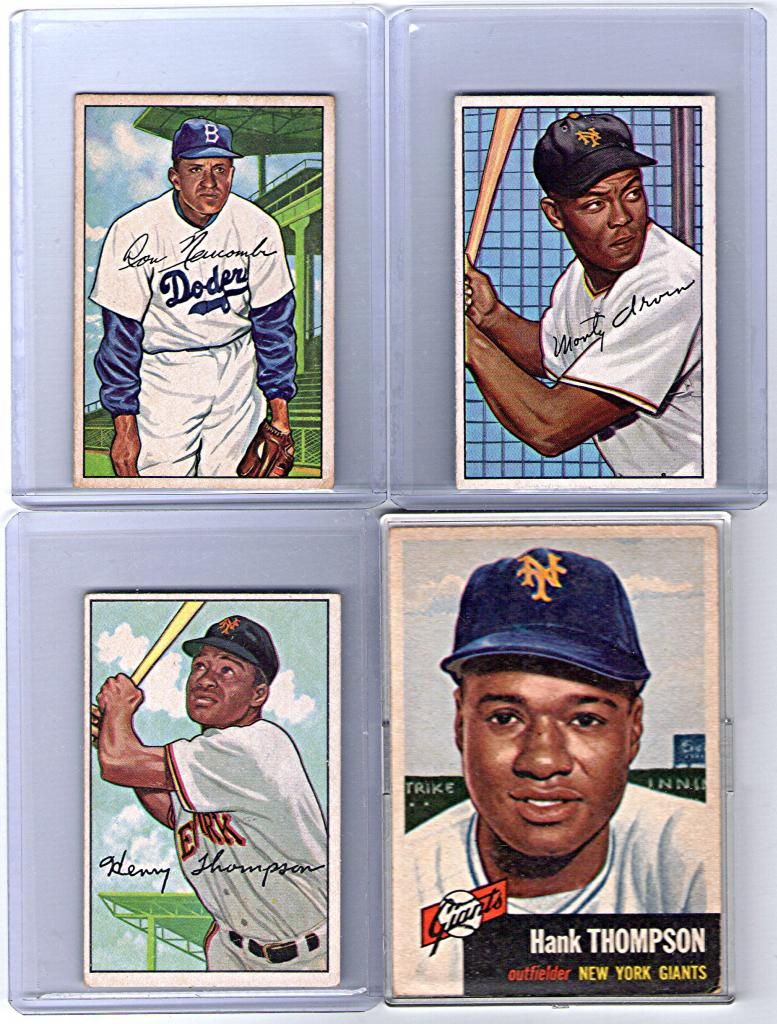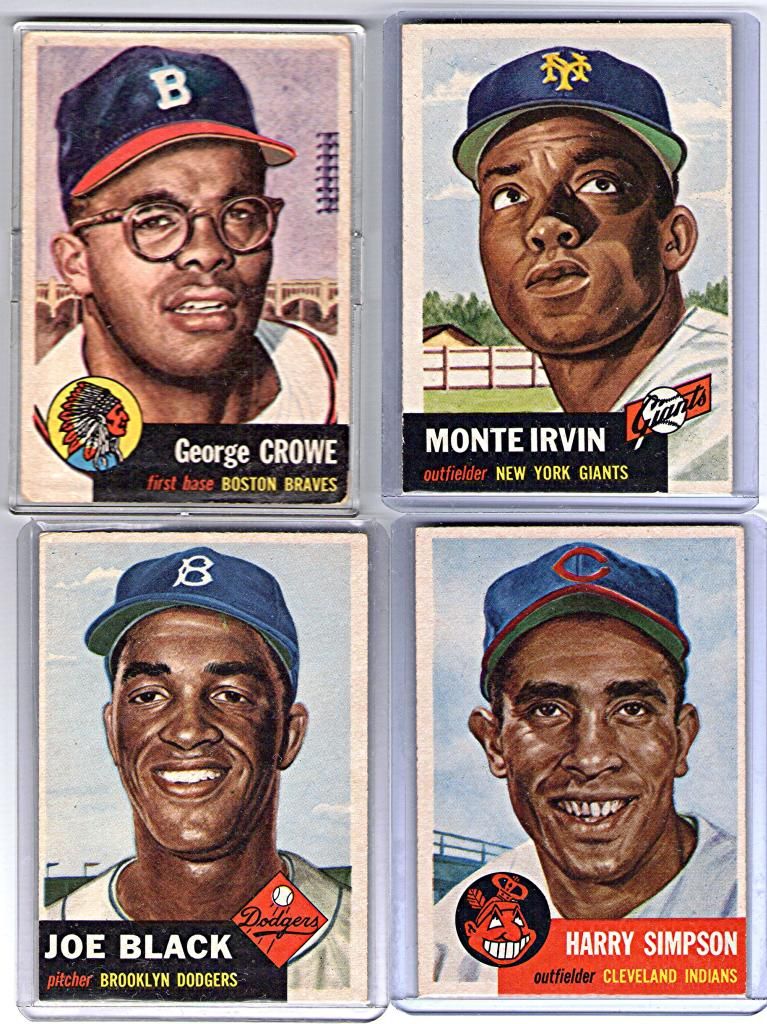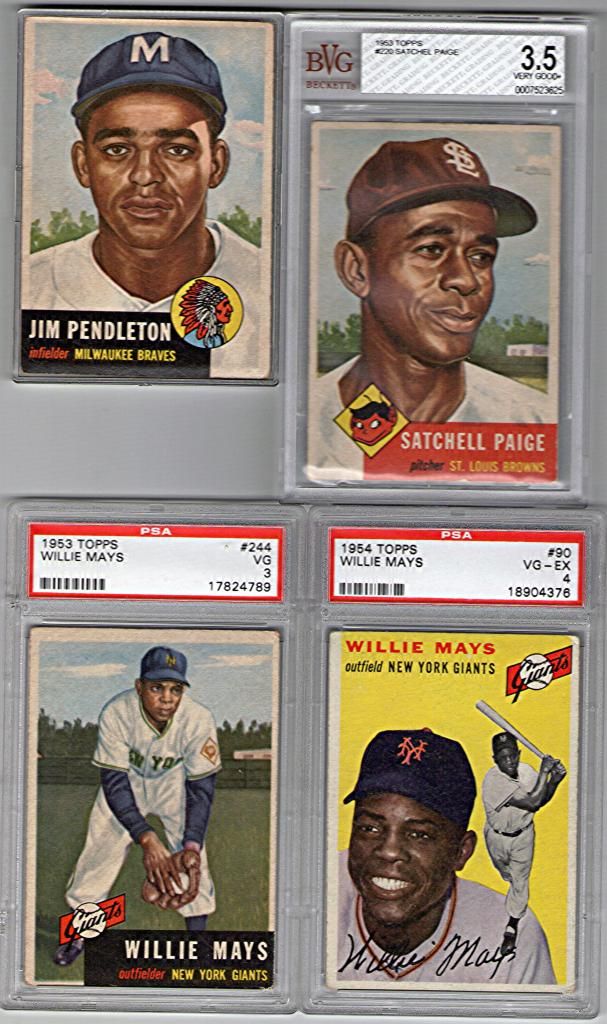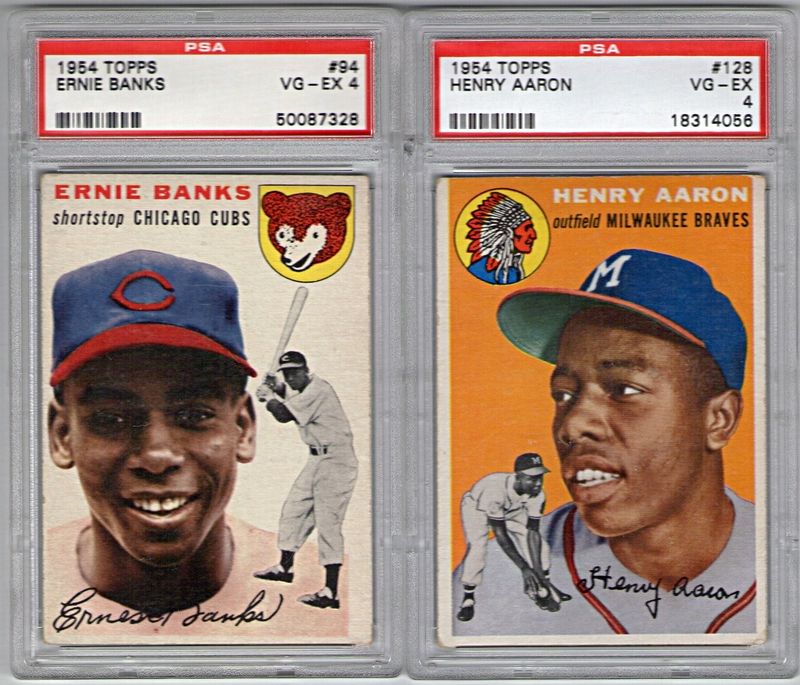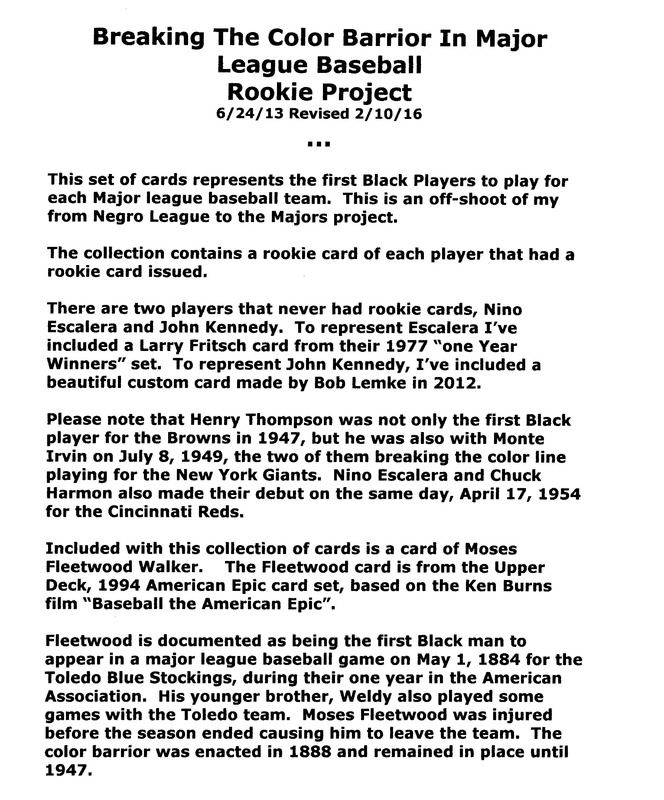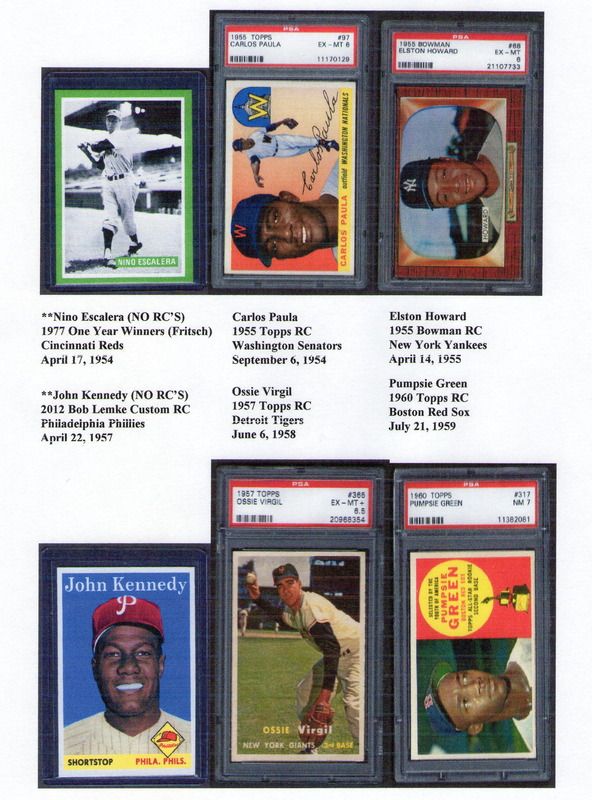 A Few Additions:
Roy Campanella, From Negro League to Majors; Kenny Washington, Signs NFL contract, LA Rams 3/21/46, ending the color Ban.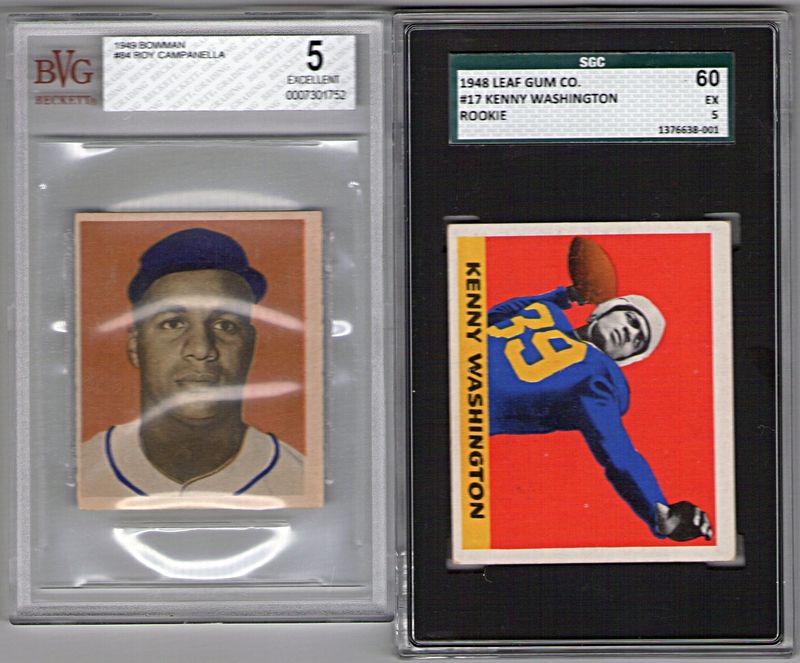 Earl Lloyd, 10/31/50, First to play in NBA game; Nat Clifton, 11/4/50 played for the NY Knicks, four days after Lloyd.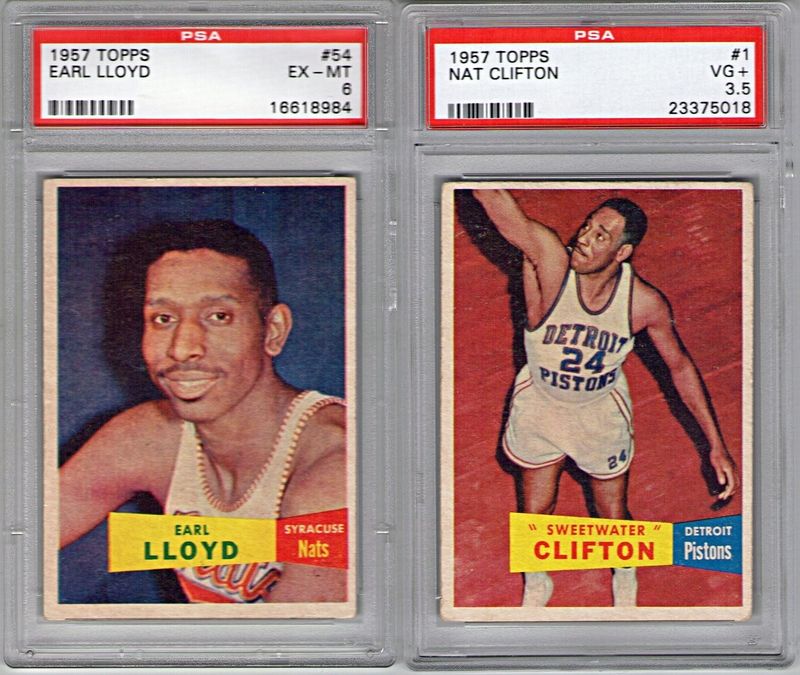 Jack Johnson, First African American World Heavy Weight Champ; Isaac Murphy, First 3X Kentucky Derby winner, First National Museum of Racing and Hall of Fame Inductee. Considered the greatest Jockey of all times.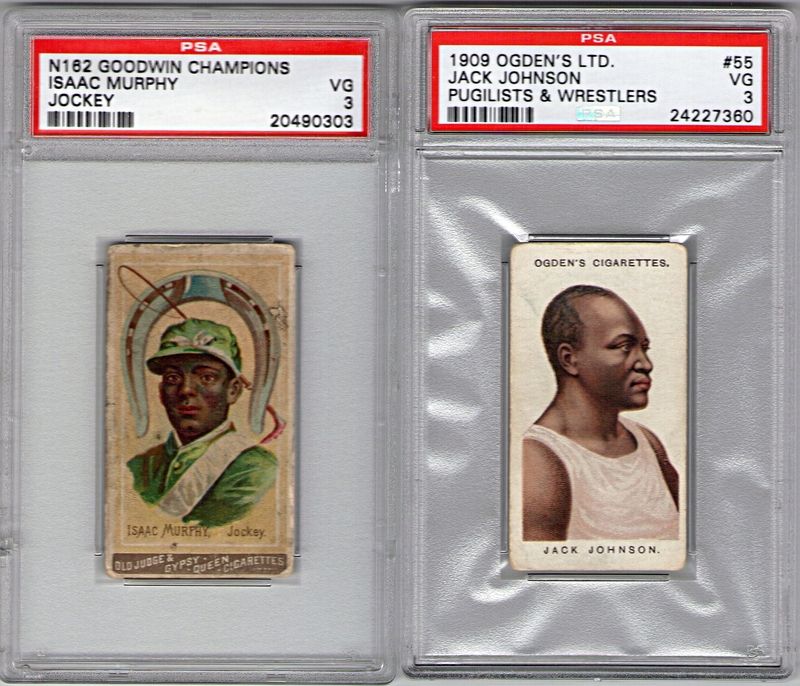 02-12-2016, 08:28 AM
RE: Black History Card Showcase
Very nice, if I had known I could of contributed a SGC 84=7 copy of the Sam Jethroe RC. I sold it earlier this week in a bulk lot.
---
My Bucket - w/ PC & Up For Sale Scans (NOT BACK UP TO DATE YET)
02-12-2016, 02:41 PM
scottzoe
Member


Posts: 553
Joined: Feb 2002
RE: Black History Card Showcase
Wow, great stuff! Thanks for sharing!

Scott
---
50,000+ Red Sox cards and counting.
02-14-2016, 02:19 PM
muz0
Member


Posts: 1,930
Joined: Oct 2010
RE: Black History Card Showcase
Indeed that is a supurb collection you have.
---
Looking to complete the 2013 Archives Mets fan favorite Au's (Just need Ron Darling) and 2014 Topps Gypsy Queen set mini base + SPs. Also working on 2015 Topps Chrome and updates. Please note that if you have less than 15 trades, I ask that you send first.
User(s) browsing this thread: 1 Guest(s)