01-17-2016, 01:51 PM (This post was last modified: 11-27-2016, 03:05 PM by hercules21.)
PC Shaq Rookie & Sophomore Card Collection (Pic Heavy)
Updated 11/27/2016 with better scans, and also some new cards/autos.
******
I wanted to share this collection I've been working on. Trying to collect every Shaquille O'Neal 1st & 2nd year card (1992-93, and 1993-94). Instead of waiting until it's complete, figured I'd show my progress. There is a lot of pictures, so I'll upload them in phases.
I'm going for every card listed in Beckett, plus a few others that seem to have been missed. I'm excluding USA cards, jumbo cards, international/bilingual cards, sheets, broders, and such.
I've decided to store and display the cards in a binder designed to hold cards in their toploaders. Below is a picture of the binder. I'm really happy with this. I'll include more info and my feedback on the binder in this thread too.
I've organized the cards with rookie year first, then sophomore year. They are for the most part alphabetically by card company, like in Beckett's Organizer. However, I've put all the "Classic" cards together at the end.
~~~
Here is the first page, the Fleer rookie cards. Card #298, with the similar front on the Tony's Pizza version. Card #401 with the similar front on the Drake's version, and the NBA Rising Stars Magazine card. I still need the card from the Orlando "Team Night Sheet" from the Goodings supermarket chain in Florida.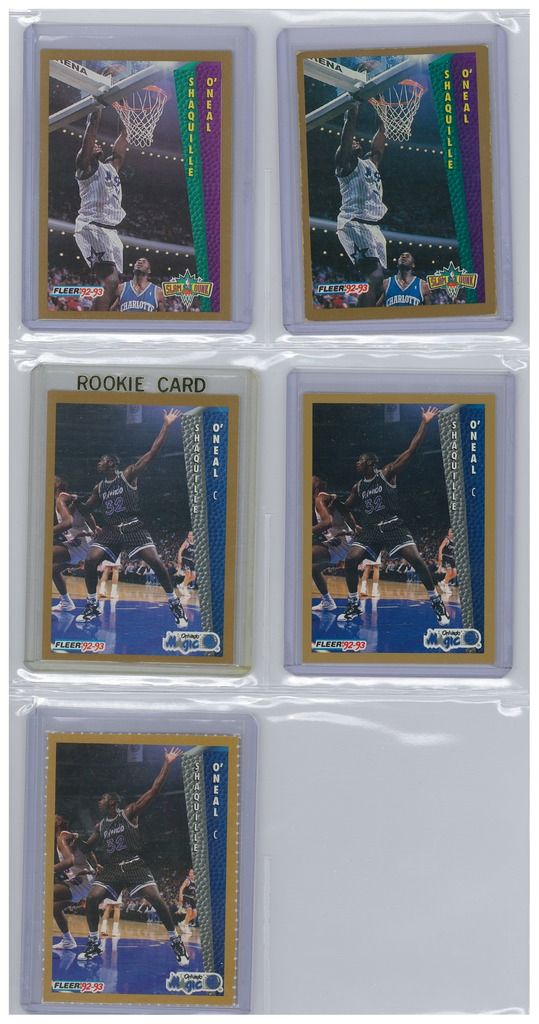 ---
Page 2, consists of Hoops and Skybox RC's.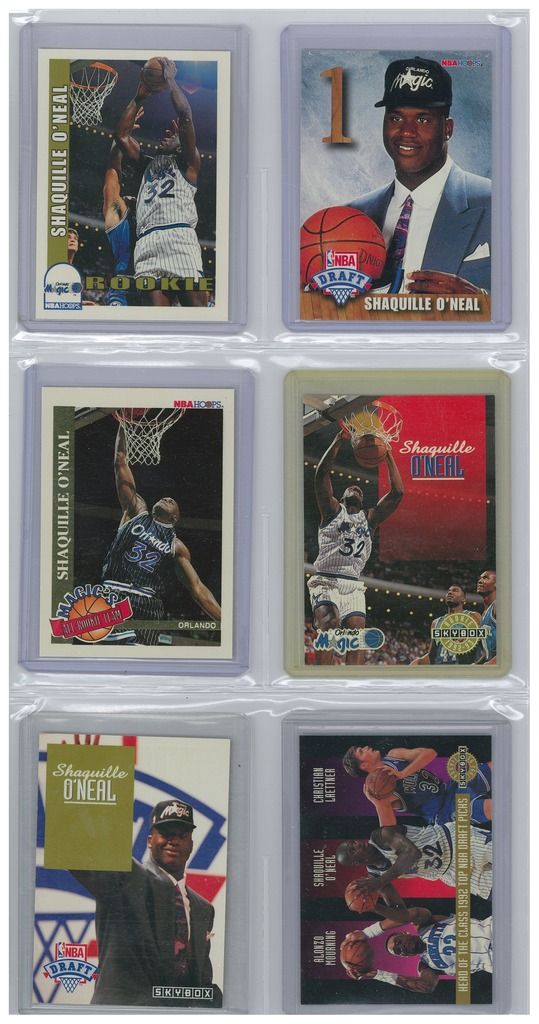 ---
Page 3 & 4, Topps and TSC (Topps Stadium Club), including the Beam Team cards. Each has a "members only" version, and TSC #247 and Topps #362 both have Kenner Starting Line Up (SLU) cards that mirror the fronts. Not pictured is my TSC Beam Team cards which are graded.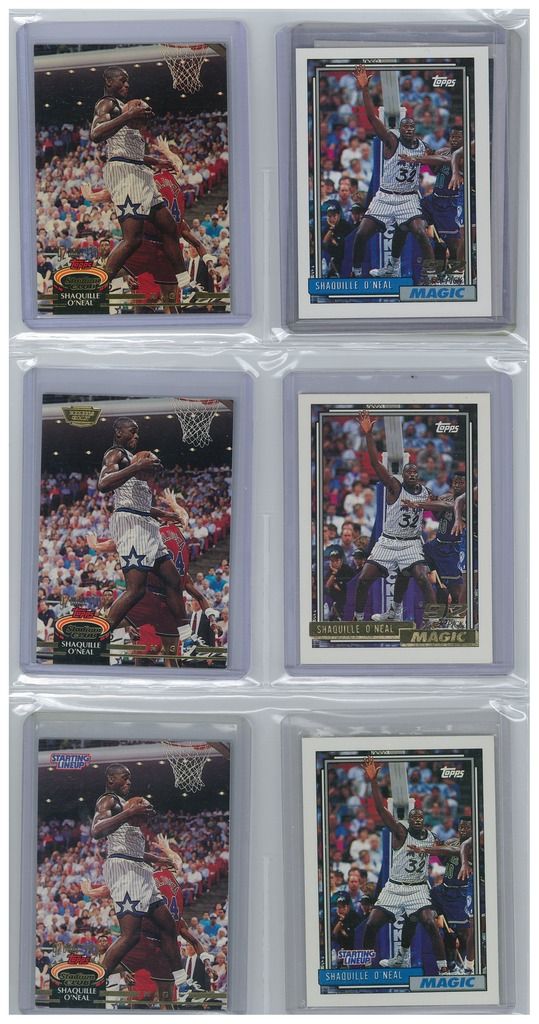 ---
Page 5 has one Topps Archives card, and the 3 Fleer Ultra cards.
---
Page 6 & 7, here come the Upper Deck rookie cards. I need to find a new #1 SP card.