12-01-2015, 08:06 PM
Black Friday Breaks - Certified, Clear Vision and Bonus Packs!
This is the rest of the buys I made on Black Friday for the Panini packs.
First, the Certified: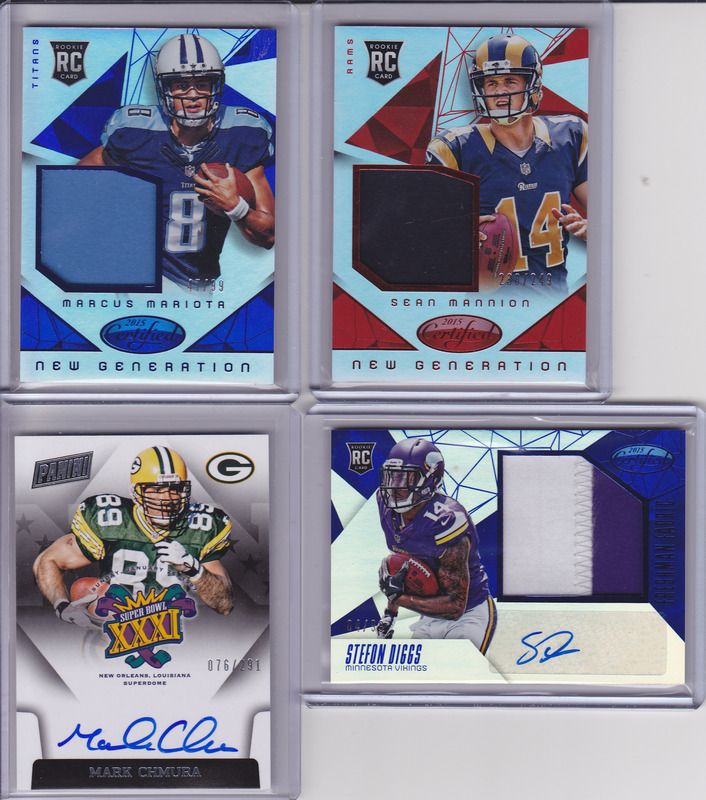 Nice surprise with the Mariota and the Packers SB auto hit..
Now, the one hit from Clear Vision, and the best card of the day IMO :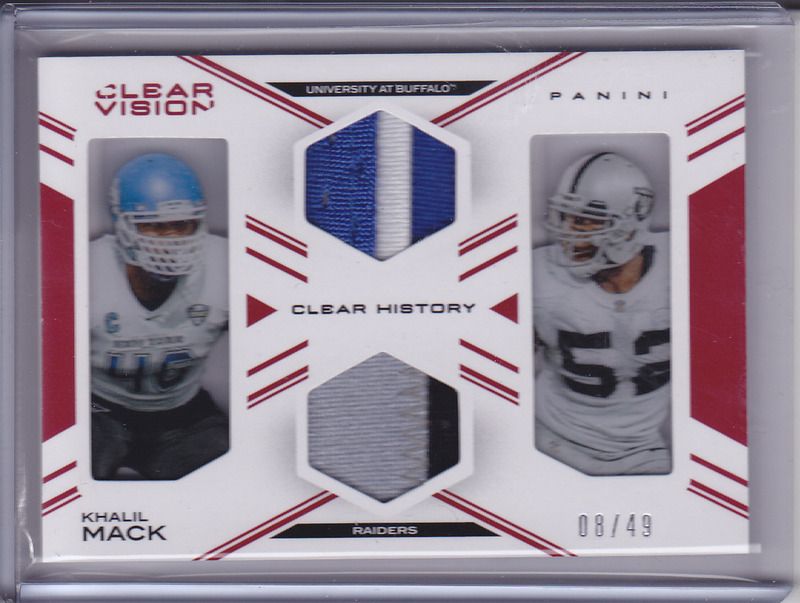 Awesome card in person, lots of depth!!
Finally, the hits from the Black Friday packs. After all the talk of these being so loaded this year, I got maybe half as many hits as last year: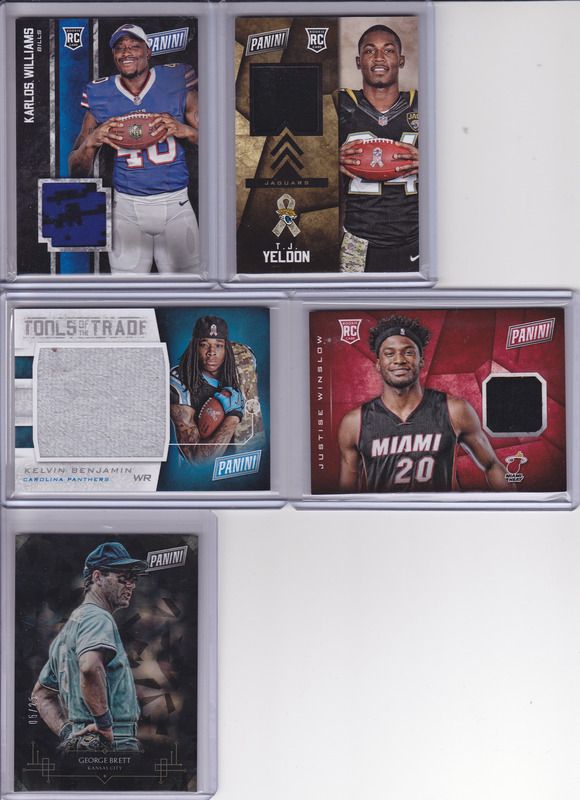 ''I've never been in style, so I can never go out of style." - Lillian Gish ( 1
893 - 1993)