08-04-2015, 12:29 PM (This post was last modified: 08-04-2015, 12:29 PM by irbefan4life.)
"Halak" of Self Control Got Me This NHL Debut Piece!
Don't forget to "Like" Bruce C. Goaltending Museum on Facebook to show your support for this project!
So, here it is, the first of four new additions to be posted as they arrive.
Probably the one I'm most excited about, but the first to arrive, so what the heck, might as well post it already!
Even before this guy made the NHL, I knew he was a special talent, and it was no surprise when he made it, but that's another story altogether.
Jaroslav Halak was born on May 13, 1985 in Bratislava, Slovakia. He was drafted 271st overall by Montreal in 2003, and then once turning pro, he continuously put up unreal numbers at the ECHL and AHL levels before finally getting his chance with Montreal in 2006-07. He made his NHL debut on February 18, 2007 against the Columbus Blue Jackets in a 3-2 victory. He remained with Montreal until the 2009-10 season, even supplanting Carey Price as the starter in that final year. In 2010-11, he was acquired by the St. Louis Blues, and he evenly split goaltending duties with Brian Elliott for several seasons. In 2013-14, the Washington Capitals acquired him for the end of the season before the New York Islanders signed him for the 2014-15 year. In that first year with the Isles, he posted a career high in wins and helped the Islanders back into the playoffs. As he is still active in the league, career numbers will not be posted until he is gone from the show.
This piece that you are looking at today is a photomatched 2006-07 Montreal Canadiens Set 1 Road Jersey (Set 2 on the paperwork, but Meigray and the collar list it as a set 1. Halak only used a set 1 and set 3 that year) used by Halak in his NHL debut, first win, and first loss, for a total of three games. The wear is substantial and is a fine piece of NHL history.
Acquired from: Players Choice Sports with Meigray paperwork
Dates of Game Use:
February 18, 2007 v Columbus (3-2W, 31-33)
February 22, 2007 v Nashville (6-5SOW, 26-31)
February 24, 2007 v Islanders (3-2L, 28-31)
Photomatched: YES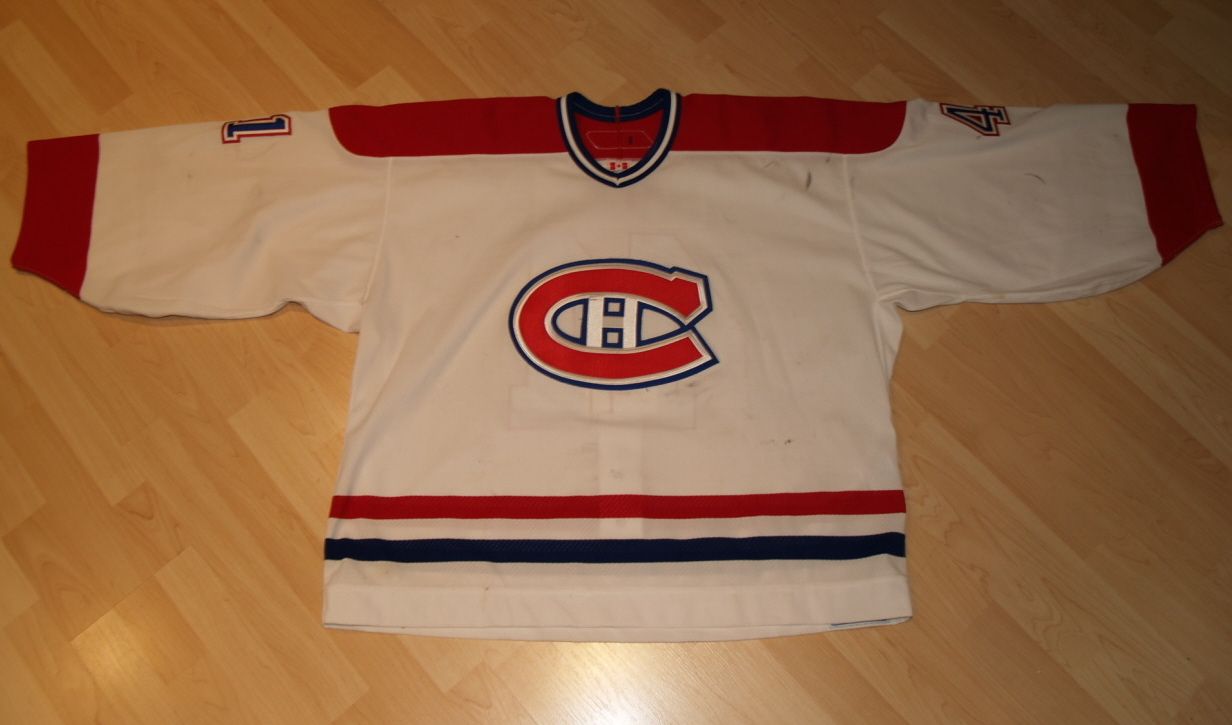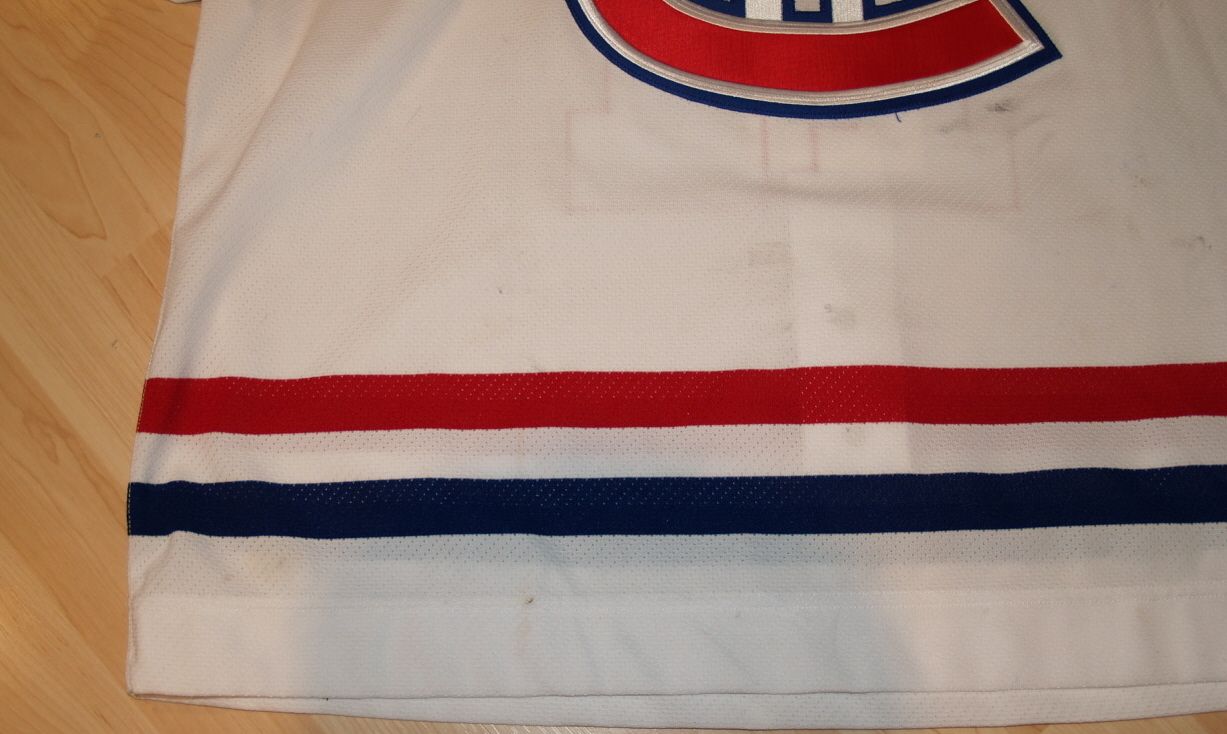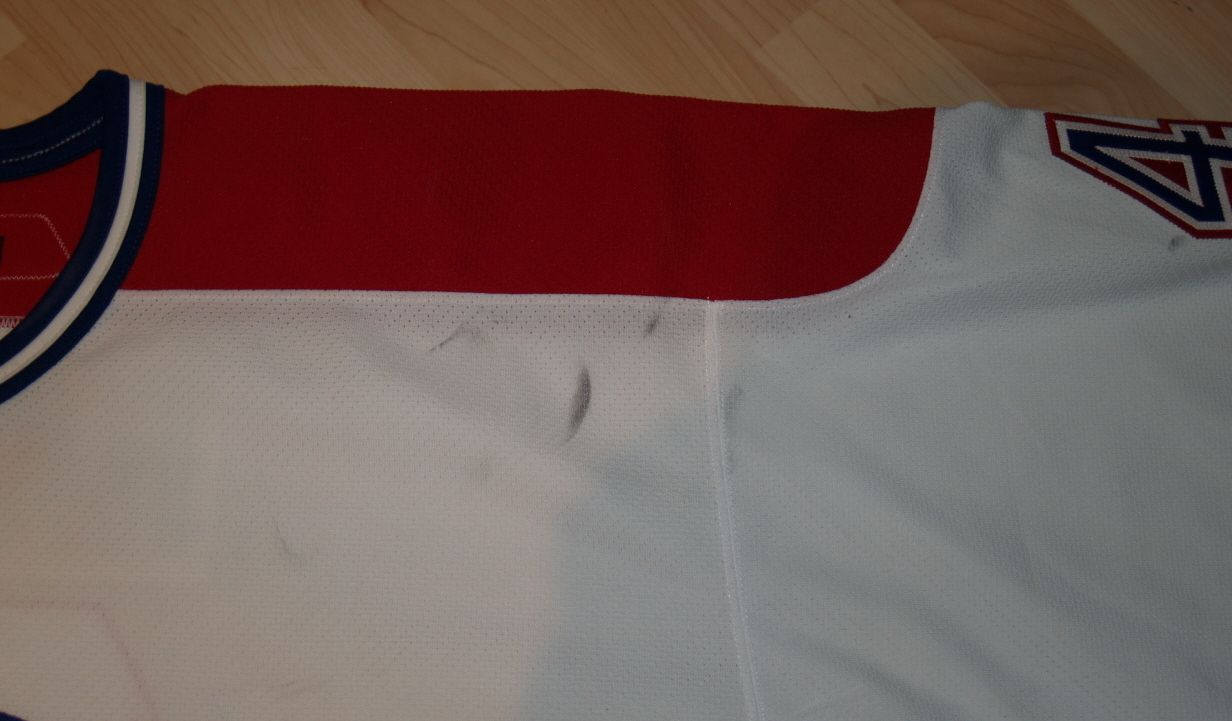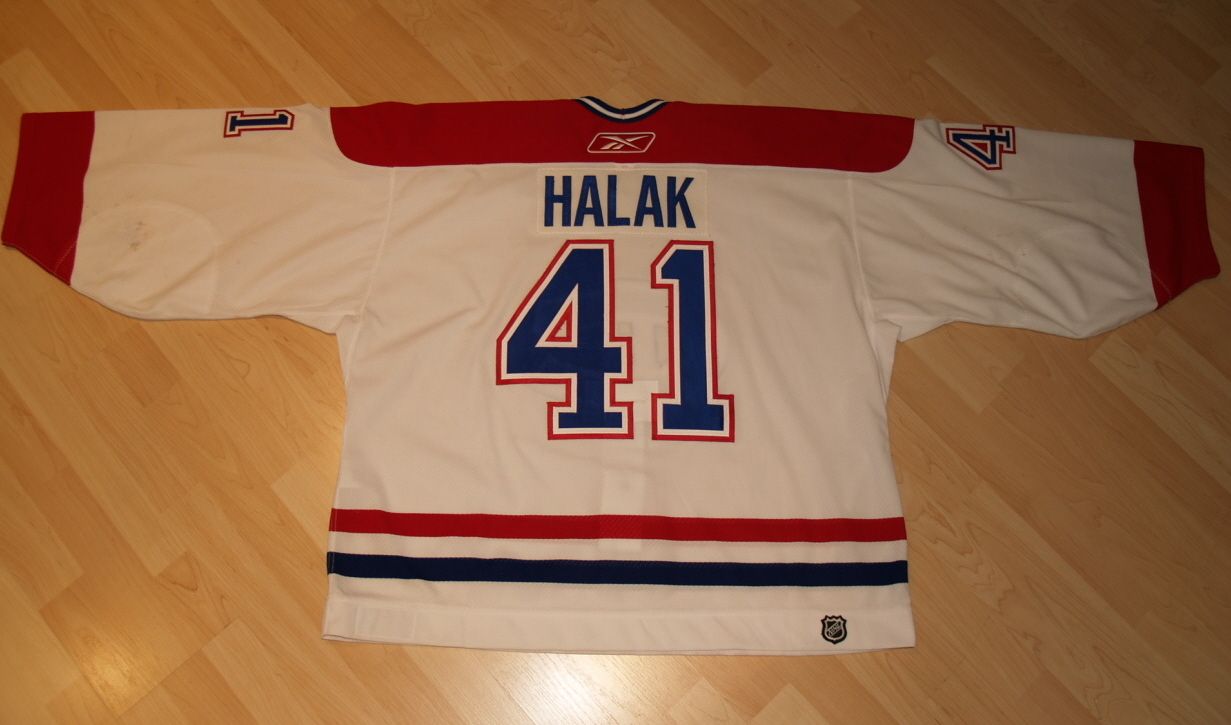 I am the Owner and President of Heroes of the Crease: Goaltending Museum and Memorabilia Ltd. 
Visit our website today:
www.heroesofthecrease.com