01-06-2015, 02:50 AM (This post was last modified: 01-06-2015, 02:53 AM by rad_1205.)
Cardinals Fans will like this (1/1 HOF RELIC) Still in awe
This mail week continues to get better and better and the best is still yet to come. Id like to give another special thanks to
James ( ounagi)
for coming through on the Carew and the beautiful Reggie Jackson. The Carew was one of the number one HOF Relics I was chasing next to Hank Aaron and Ozzie Smith (Cardinals). The Reggie Jackson is an upgrade to the Jackson I currently have in my PC. Also out of the kindness of James heart the first picture is extras he tossed in to get me rolling on FUTURE HOF RELICS. James I cant thank you enough bro.
Thank You
The last picture is the only one in the post that did not come from James. Thanks again buddy looking forward to many more deals.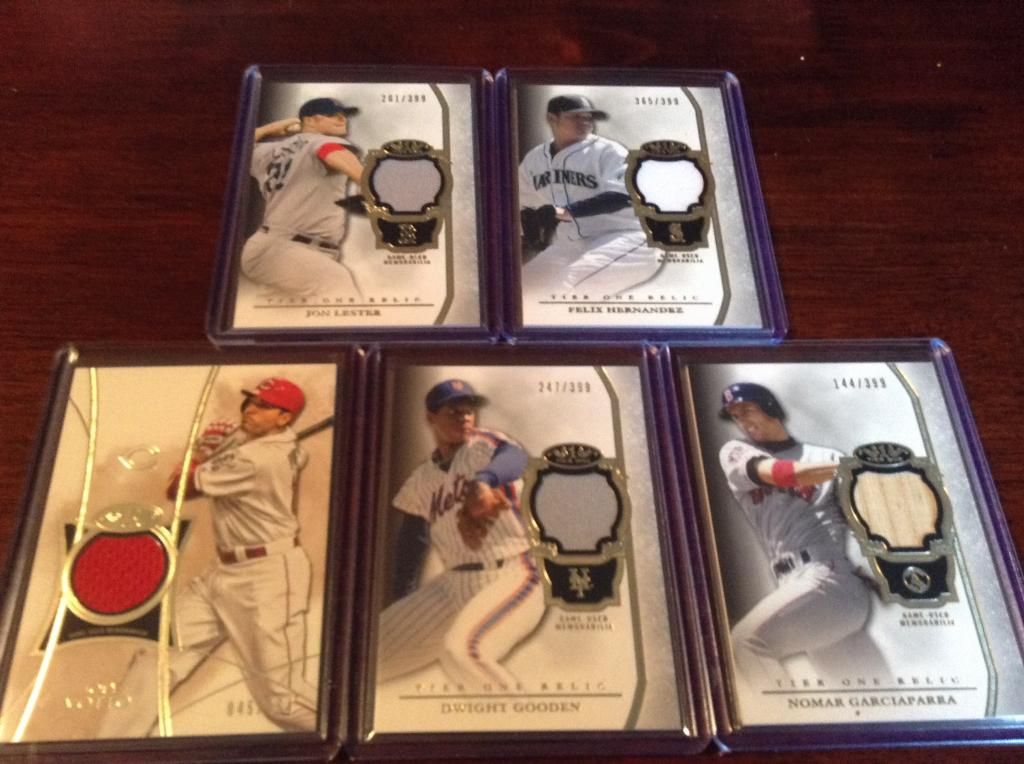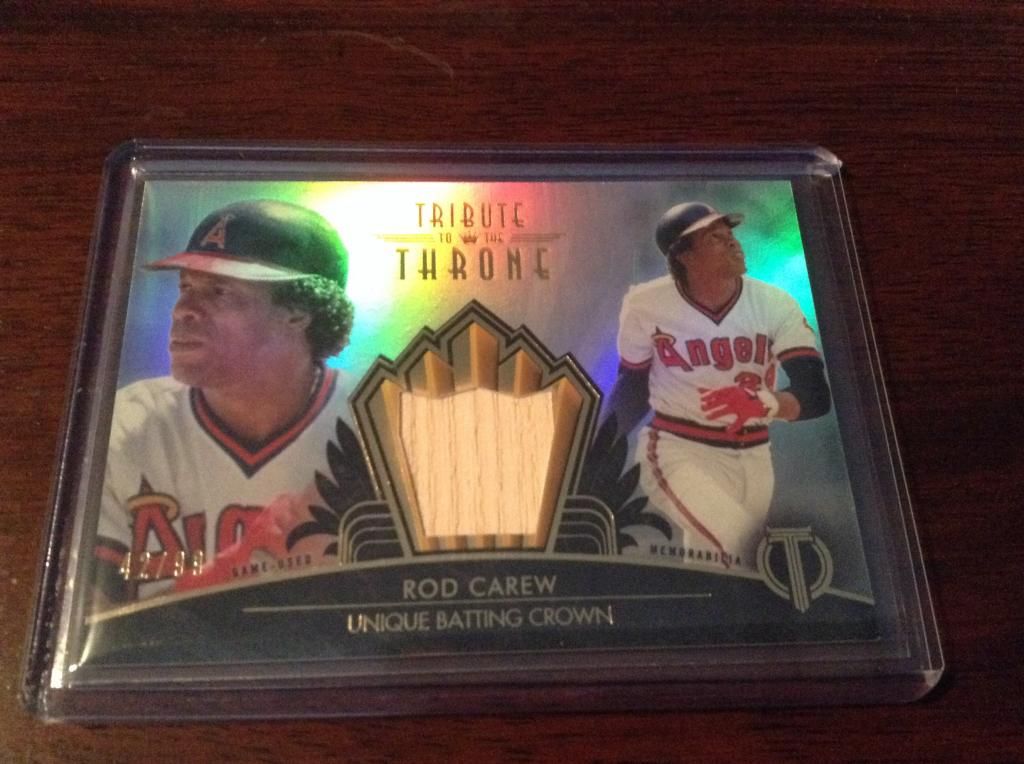 And to top it all off... I was able to acquire this piece that I was chasing so long for the HOF RELIC PC. It doesn't get much better than this. I was looking for a HOF Relic of Ozzie Smith in a Cardinals Uniform. Well I think I smacked it out of the park...
2011 Topps Tribute OZZIE SMITH Duel Relic RED 1/1
There is only one wizard who played in the Majors so its only fitting I acquire a card numbered to his jersey and its Red like the Cardinals colors.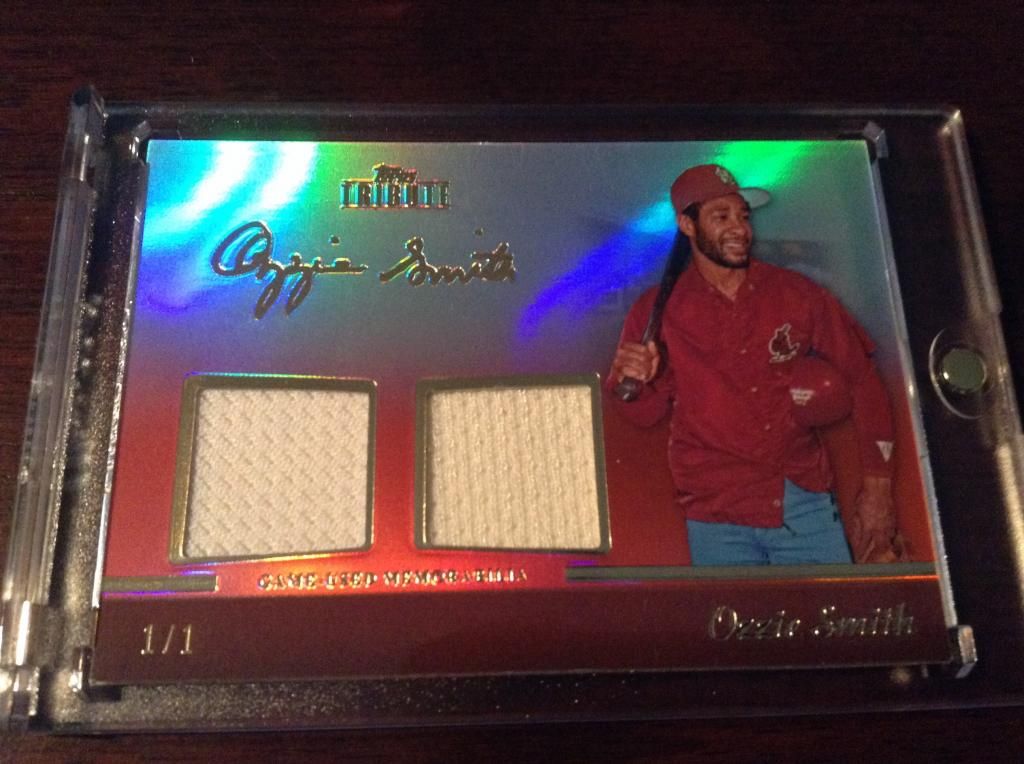 https://rad3427.imgbb.com/
WANT LIST
1. Nolan Arenado RCs
(all colors)
2. Ken Griffey Jr 
(90s inserts)
3. Bryce Harper RCs
(all colors)
4. Mookie Betts 
5. Juan Soto