Share Thread:
01-01-2015, 06:41 PM
Kershaw auto
Looking to trade for a Kershaw auto. If anyone has one they be willing to trade, have plenty to offer.
01-02-2015, 08:57 AM
kfeldman
Member


Posts: 1,909
Joined: Jan 2007
RE: Kershaw auto
I have this Ticket to Stardom auto, but Im looking for a HOF auto in return. I saw some things listed that I like but I dont know if you are willing to trade down on a Nolan Ryan auto.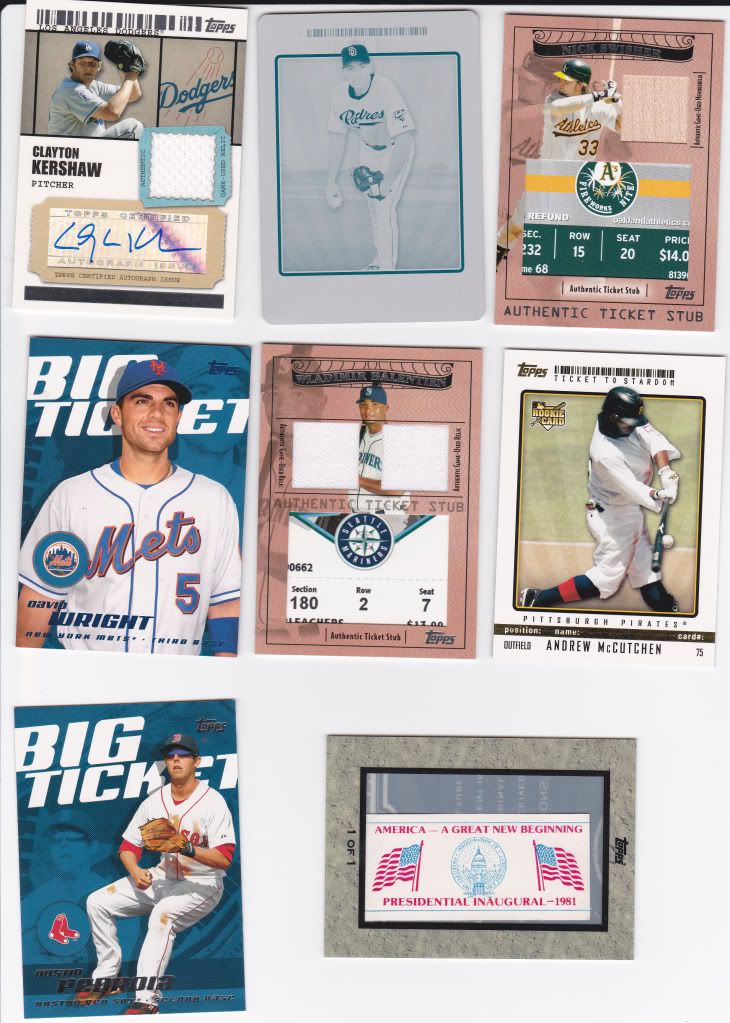 ---
Looking for Chase Utley, Maikel Franco, Carson Wentz, Ben Simmons, other nice Philly cards Star autos & HOF GU and Autos




Top Wants
1. Babe Ruth jersey relic
2. 2015 topps chrome maikel Franco red/green/super auto
3. Mike Trout Auto
01-02-2015, 11:31 AM
(This post was last modified: 01-02-2015 11:32 AM by snappyjoe75.)
RE: Kershaw auto
could work out. didnt see it in ur org though. if u want, pm me and we can talk. thanks
---
friday bump
User(s) browsing this thread: 1 Guest(s)