11-22-2014, 04:20 AM
YASIEL PUIG FANS L@@K!!! NEW SCANS FT/FS!!
FINALLY GOT THE LUCKY REDEMPTION #4 IN AND IT IS A BEAUTY! I REALLY WANT TO GET IT GRADED BECAUSE I LITERALLY CANNOT FIND A FLAW ON THE CARD. I HAVEN'T EVEN ACTUALLY TOUCHED IT WITH MY HANDS. ANY THOUGHTS ON WHAT IT MAY GRADE? I'M NO EXPERT BY ANY MEANS. DEFINITELY FOR TRADE OR SELL. PREFER A TROUT AU ('09 BOWMAN OBVIOUSLY, '09 STERLING, '11 FINEST, A&G, ETC...) BUT WILL CHECK ANYONE IF INTERESTED. THANKS FOR LOOKING!!!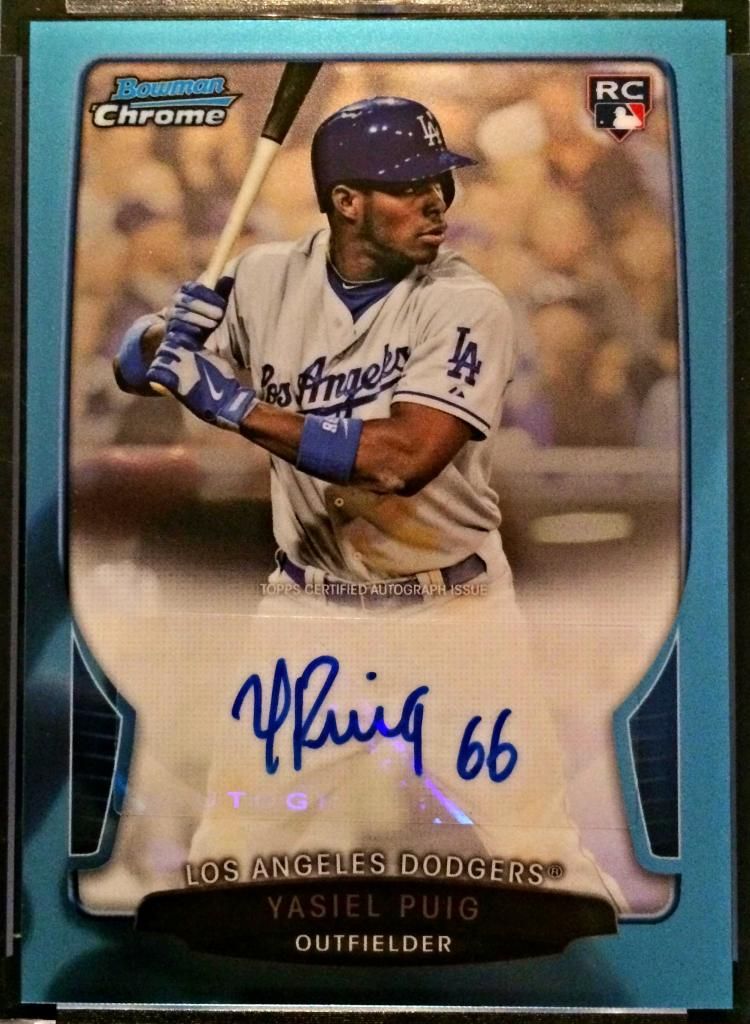 ANY BLEMISHES ON THE BACK ARE FROM THE CASE IT CAME IN. I TOOK OFF THE TOP OF THE CASE TO GET GOOD PHOTOS OF THE FRONT, BUT DIDN'T WANT TO TOUCH THE CARD SO BACK OF CARD PHOTO WAS TAKEN THROUGH THE CASE...