10-09-2014, 10:08 PM
Hockey Card Stories by Sportsnet's Ken Reid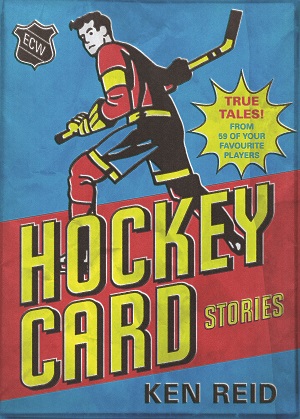 We're doing what we can to help promote this great book by Ken and will hold a book signing at an upcoming Toronto Card Show. If you're out of town, you can get a signed copy too by ordering at
http://www.TorontoCardShow.com/autographs_upcoming.html
Authors really don't see a lot of profit from the sale of books and every book sold counts. 100% of the proceeds will go to the author.
I urge you to purchase right away because Ken needs to have an idea of numbers. It's not like authors get an infinite quantity of books to sell. They need to buy them by the case just like a retailer would. If you don't order online but plan to buy one at the show - say so - I will give Ken an idea of numbers.
I'll be buying a copy for myself and a few extras because I know I'll be able to gift it to someone.
Check out the blurb on the book at
http://www.TorontoCardShow.com/autographs_upcoming.html
and show your interest in this thread!

Join the mailing list at
www.TorontoCardShow.com
Like Us on Facebook!