09-09-2014, 04:16 PM
OT - this is a very cool NFL fandom map!
I believe this is a very scientific and accurate reflection of which NFL team is the most popular within each county of the USA. The methodology is explained below in the caption.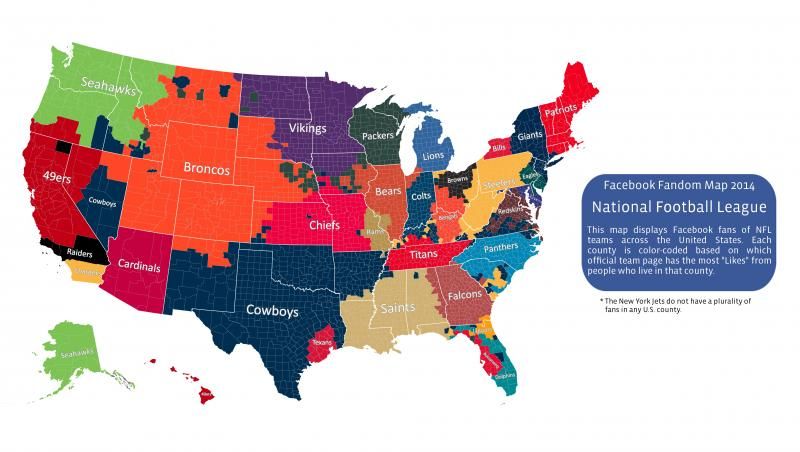 If you want a closer look of one:
http://cdn.theatlantic.com/newsroom/img/...iginal.png
I live in Seminole County, FL which is the north metro side of Orlando. I am very surprised that the Dolphins and not the Bucs are the most popular here and in Orange below. It is also very odd to me that Osceola County (below Orange) is in Cowboy color.
I grew up in northeast PA and am a lifelong Eagle fan. I noticed back then that there were separate contingents of Eagle, Bill, Giant, Cowboy, Steeler, and Redskin fans everywhere since one market did not completely dominate my native area. I am a bit surprised, but not shocked, that Steeler popularity reaches that far east in the state.
How about you? Tell me the teams representin' the counties you lived in. Are you too surprised by the data concerning your residences?