08-10-2014, 01:03 PM
A Museum Quartet, Part The Second: M. Brodeur...The Other M
Never thought that I would add a Brodeur into my collection, and I now I finally have.
A Michael Brodeur that is...
Technically I wasn't lying, he is M. Brodeur! And apparently, according to an Ottawa Senators report from 2009, Mike is a distant relative of the more famous, Martin Brodeur.
Born in Calgary, Alberta on March 30, 1983, Mike Brodeur enjoyed a rather short junior career before being drafted 211th overall by Chicago in 2003. From there, he bounced between the ECHL and AHL quite heavily before finally getting his chance in "the show" with the Ottawa Senators in 2009-10. There, he went a perfect 3-0 in his first three games, and even got a shutout in the process. From there, he was once again demoted to the minor-leagues and got his chance to get into a further four games the following season with the Sens, struggling mightily to match his first season charm. For the next two seasons after that, he played a further two games a season in the ECHL before retiring from play. In his seven games in the NHL, Brodeur recorded a 3-1-0 record with one shutout, a 2.17GAA, and a 0.922% save average. Definitely not bad at all.
The jersey you see today was used by Mike Brodeur twice in the 2010-11 season. His first use of it was in his first appearance of the year, on January 1, 2011 (a 5-1 defeat against the Maple Leafs) where he made 12 stops on 14 shots. Luckily he wasn't credited with the loss since he replaced Brian Elliott that day. Additionally, it was also used in his final NHL game on January 21, 2011. That game, a 7-1 loss to Montreal where he stopped 11 of 15 shots, also turned out to be the only recorded loss of his NHL career. He also wore it in a back-up role several more times.
Front: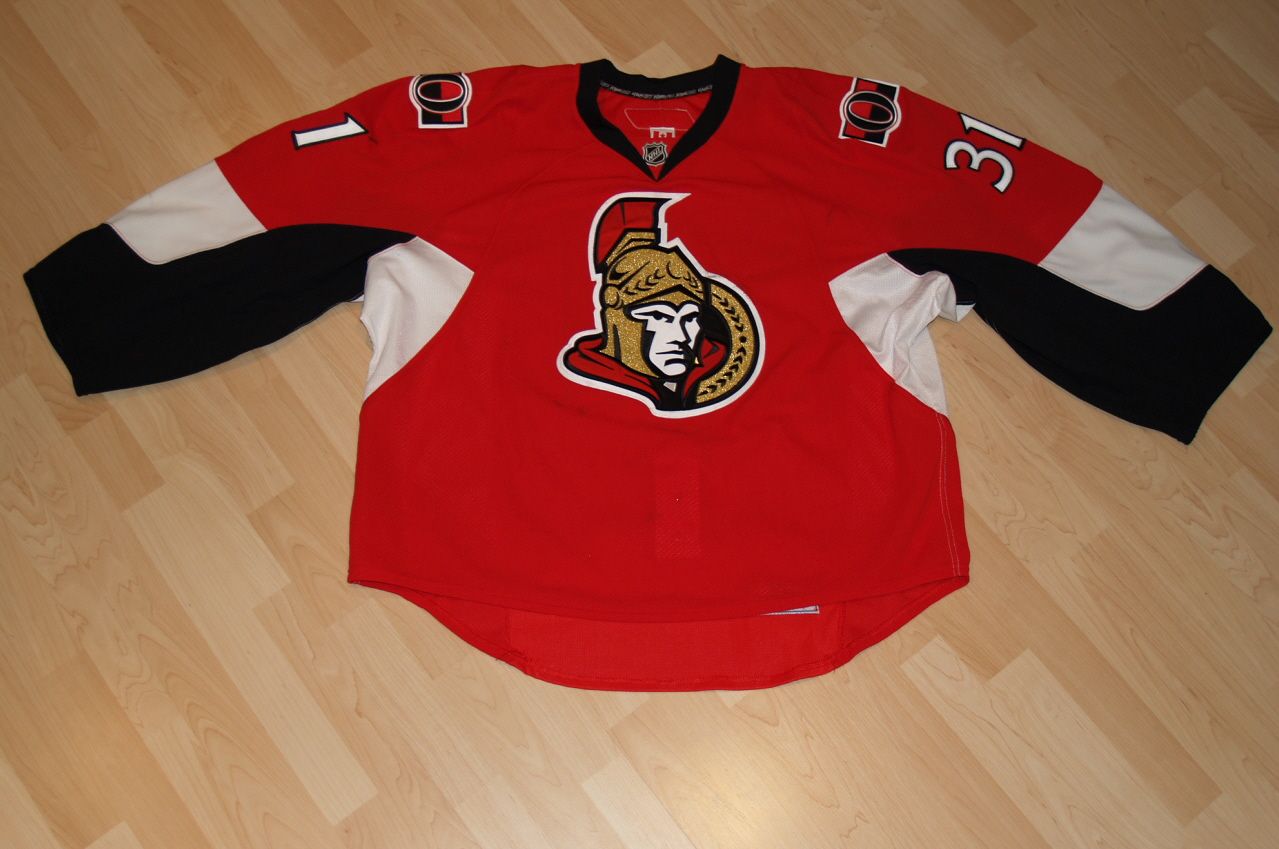 Front left sleeve with light marking on white part on sleeve and huge impact by the "1":
Nice double mark below the front crest, key in photomatch:
Nice team repair by crest, as well as nice puck impact: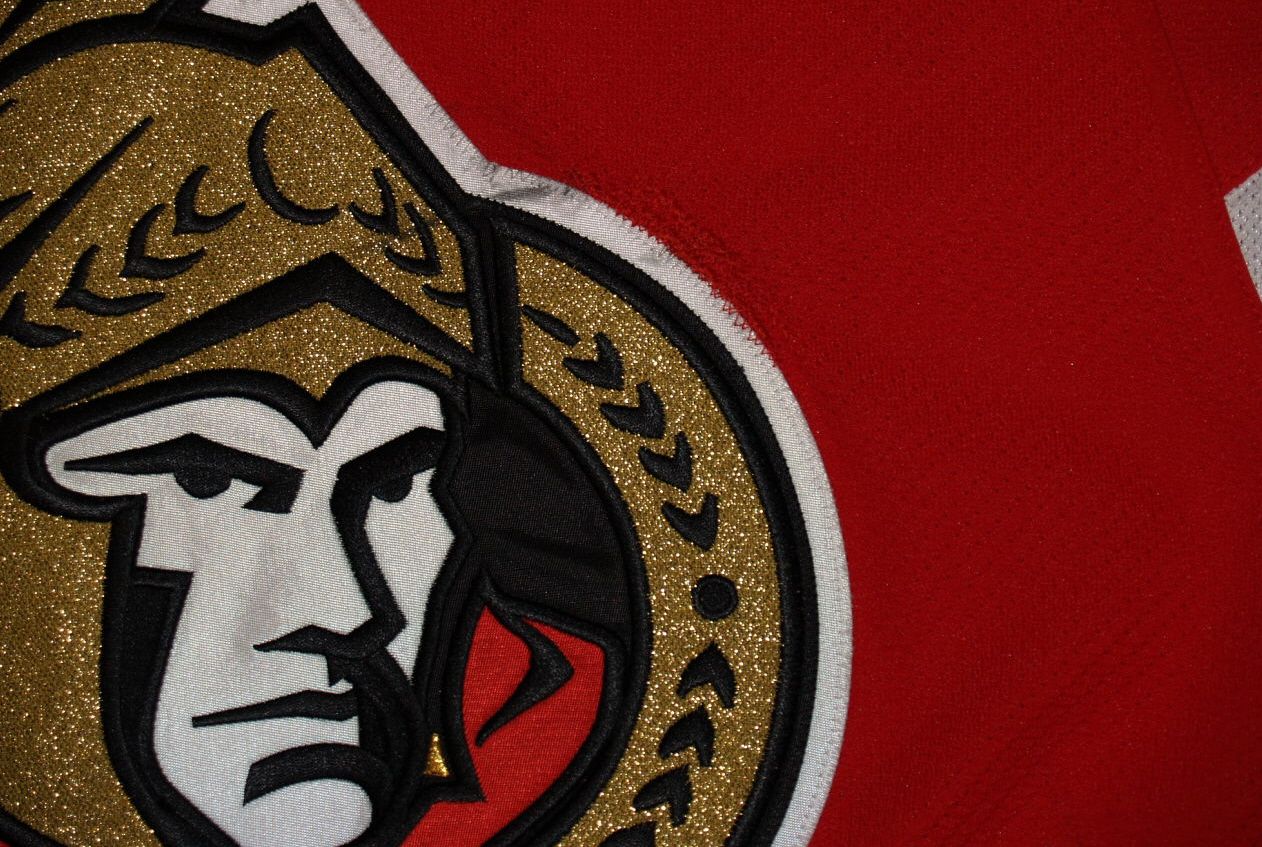 Small puck mark on the left chest area: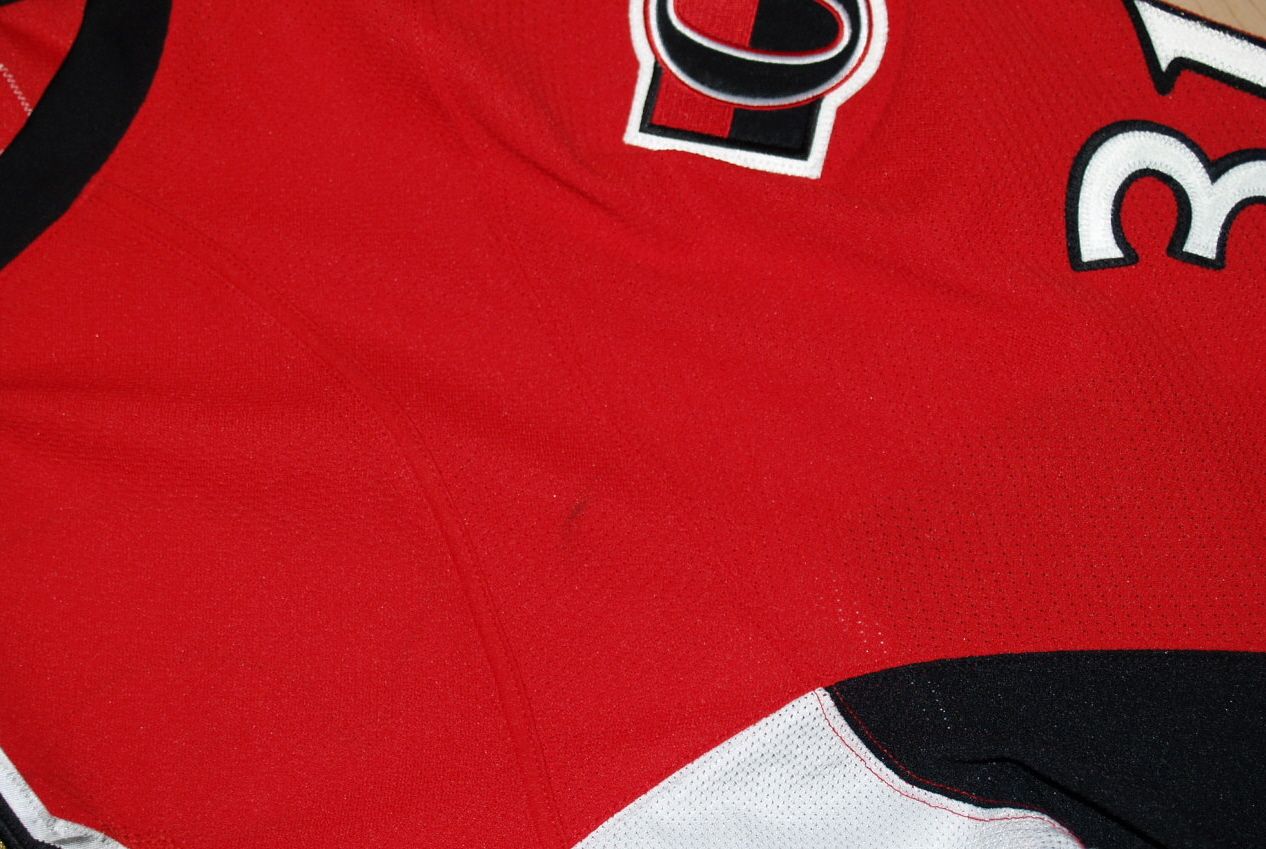 Rear: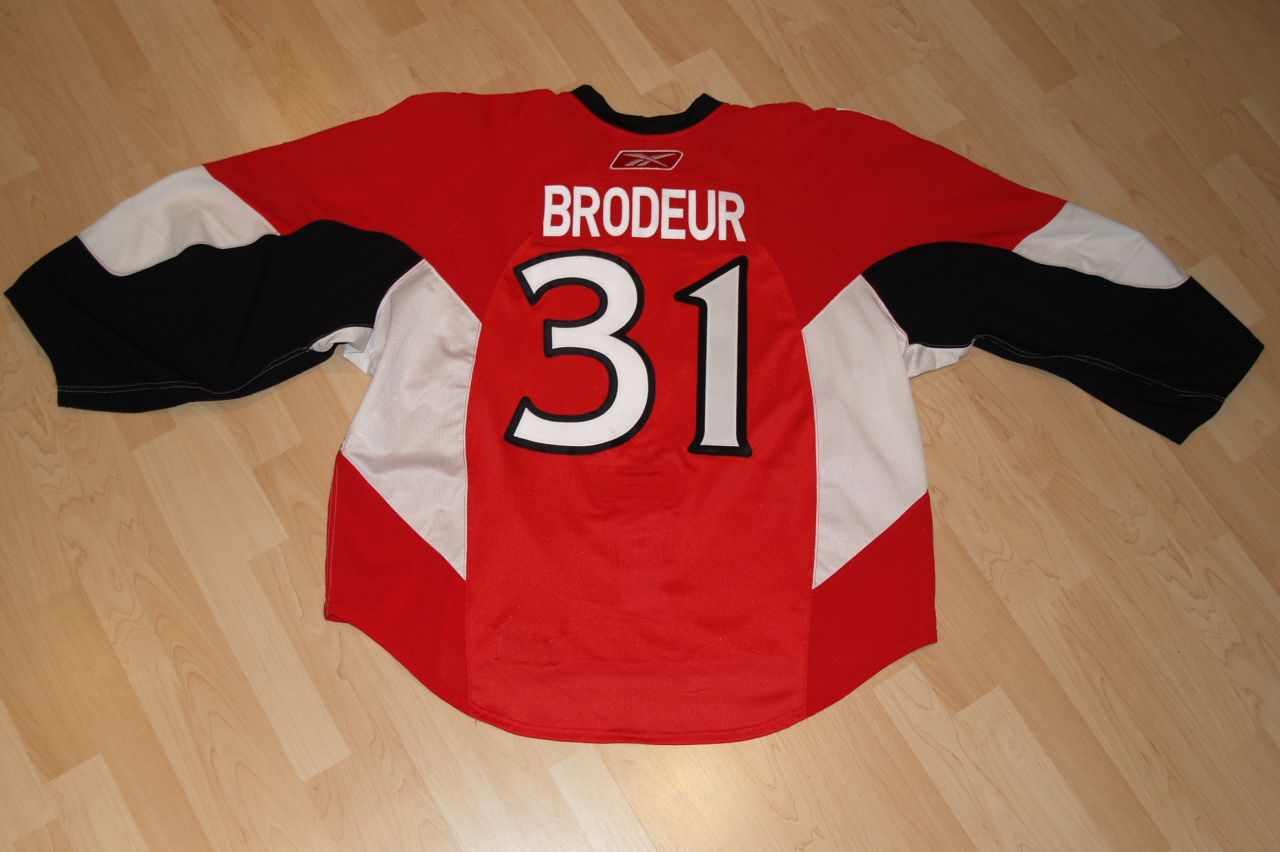 Some post-paint transfer on rear right sleeve: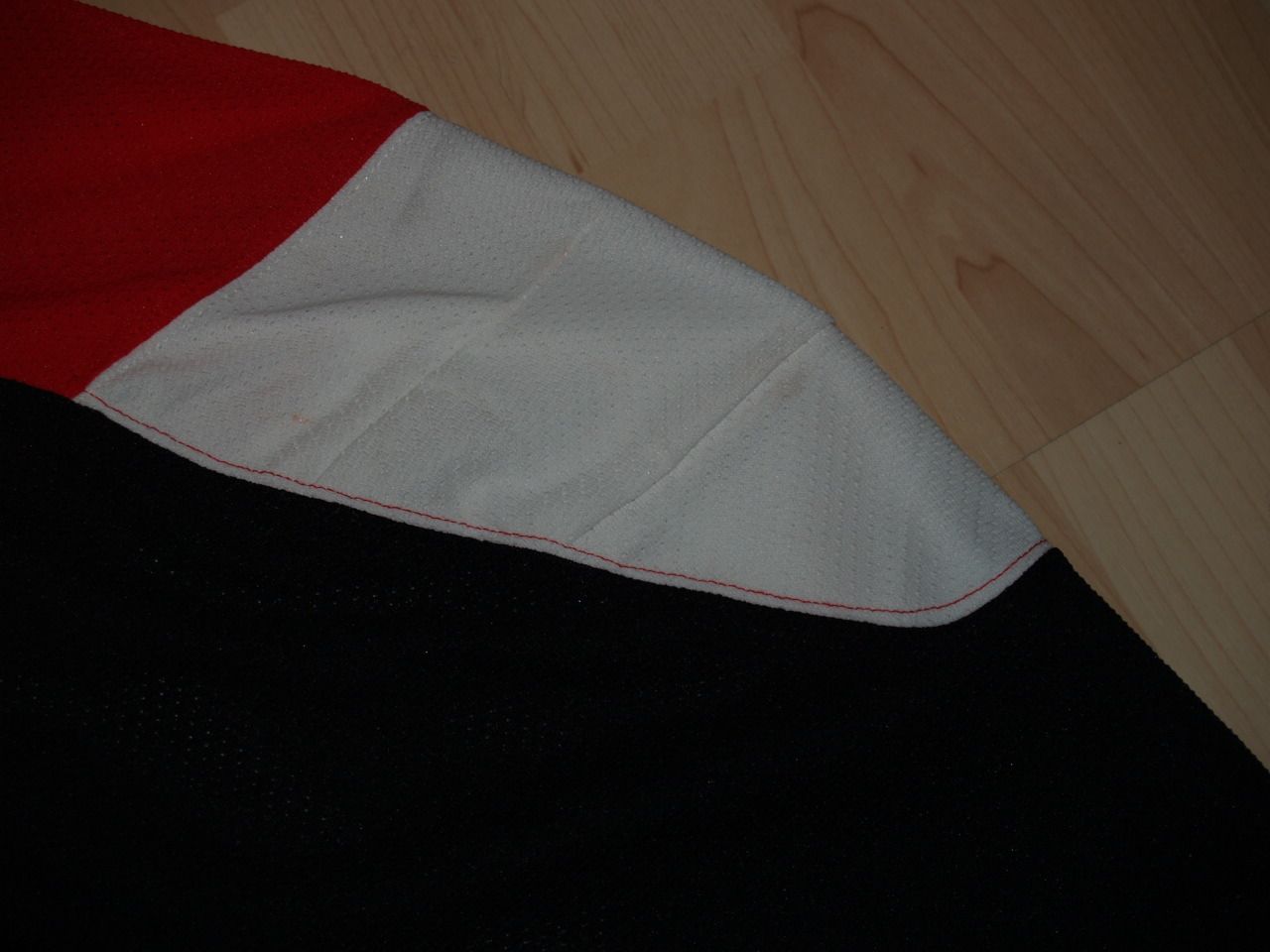 Photomatched to this image:
http://www.gettyimages.ca/detail/news-ph.../108233777
SUPER-BANNER BY THA PENGUIN
Collecting Irbe Items from 1980s to 2009
My Goaltending Museum:
http://bcgoaltendingmuseum.weebly.com/