06-09-2014, 07:39 AM
1 more box of 2014 SPGU Golf
So i hit the shop, and they just got in a few cases of golf. I knew if I wanted any, I had to buy now, the rest would get snatched up FAST.
No huge personal mojo here, but I still love this product, and didn't do awful.
Not scanned:
TOUR GEAR - dual shirt - Cristie Kerr - not numbered
TOUR GEAR - dual shirt - Rory McIlroy - not numbered (still, first Rory I've pulled!)
TOUR GEAR COMBOS - Edoardo Molinari / Peter Uihlein - shirt/shirt - 06/25
FIRST TEE ROOKIES - Jason Kokrak - 207/399
Now, the 2 worth scanning:
I got the Lopez in the first pack and figured that was the best of the box right off the bat.
I'm glad I was wrong -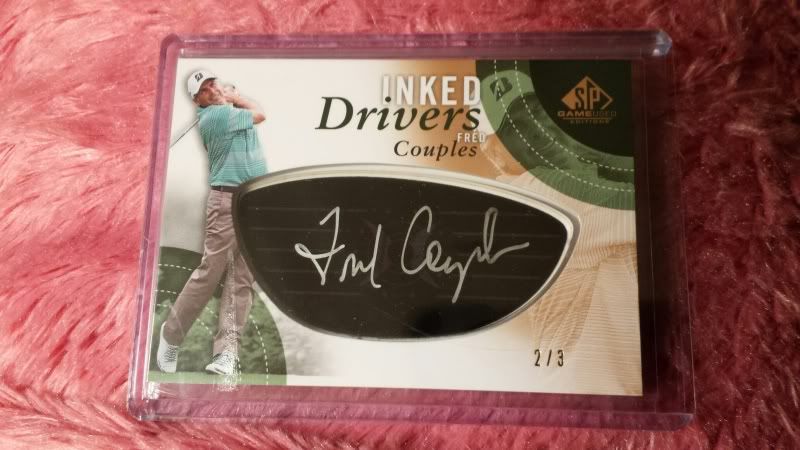 Probably not big money, but nice rare card nonetheless!
''I've never been in style, so I can never go out of style." - Lillian Gish ( 1
893 - 1993)