03-05-2014, 04:32 PM
Not 1 but 2 NEW Jason Taylor 1/1 pickups!
Its been a long time adding a new one and boom 2 pop up in less than a month. Im thankful!!!
Here are my other 1/1s if you feel like browsing.
http://s824.photobucket.com/user/713mvp/...t=6&page=1
Here are the new ones
First one is a 2006 Topps Draft Picks and Prospects Upperclassmen Jersey Printing Plate Cyan Back #UCJT Jason Taylor 1/1
Funny thing is they have a total of 8 plates of JT in this product and this is the first one Ive ever seen. Some products I have 2/4. Just weird how that happens.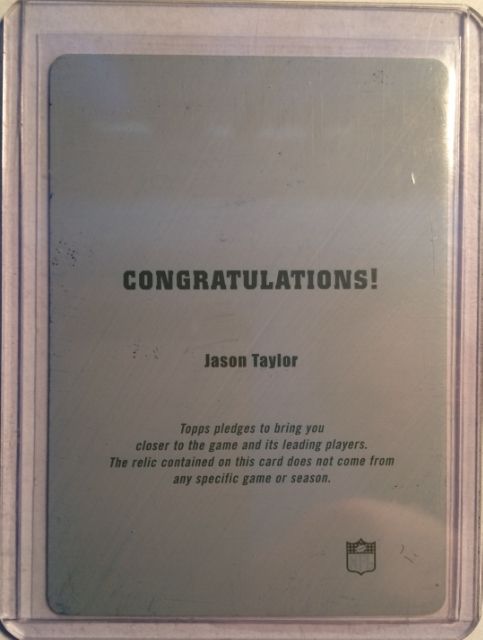 Second one is the 11th one of these I have. I still have no clue how many were actually made...UGH!!!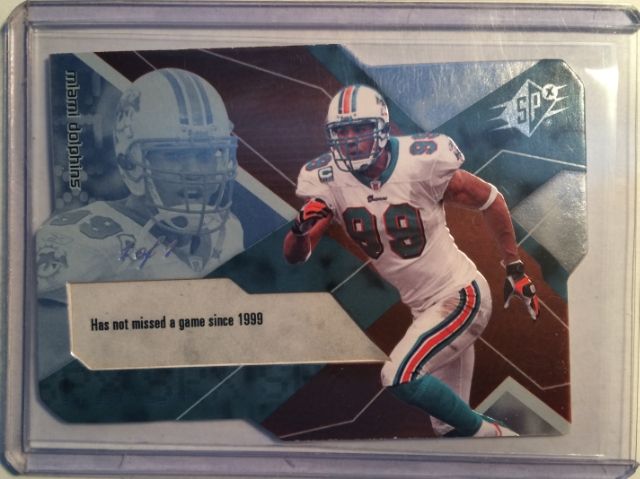 Unique Cards:
Dolphins - 6000+
Marino - 2140
Zach Thomas - 869
Jason Taylor - 749
Lamar Miller - 341