03-04-2014, 01:53 PM
DO you ever.....
So i put in a snipe for a Cameron wake 1/1 and lost at 70 bucks. I thought i'd be upset but dont really care. I love my collection and looking at cards but seems like i just dont get as excited anymore.
Anyone ever feel like this? I havent even scanned in or really looked at the last few cards i got off ebay and other places. They just sit in the corner.
Wondering if i should slow down or stop or sell off some stuff. Anyone have any insite or feel the same?
Collecting Dolphins, PSU Alumni(in college uni)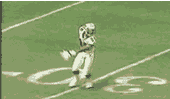 Like my Facebook page.
https://www.facebook.com/PHsportscards?ref=tn_tnmn