02-22-2014, 02:52 PM
Big Hit, To Sell, Grade, Or Wait?
I recently pulled an Awesome 2010/11 SP Authentic Sign Of The Times Michael Jordan On Card Auto and, obviously, I want to sell it for as much as possible. My first instinct was to throw it on Ebay with a $1,500 OBO listing but that could take a very long time. I have seen similar ones that have sold very recently for $2,000+ and some for only $400. It is very nice and I would guess would grade at a 9, 9.5, or 10 which makes me want to spend a little money and hope for a 10 to bump the price up. Does anyone have any advice or experience with something like this? I had a Polomalu Auto relic 5/5 that I did not grade and sold for $400 but this I think is more valuable.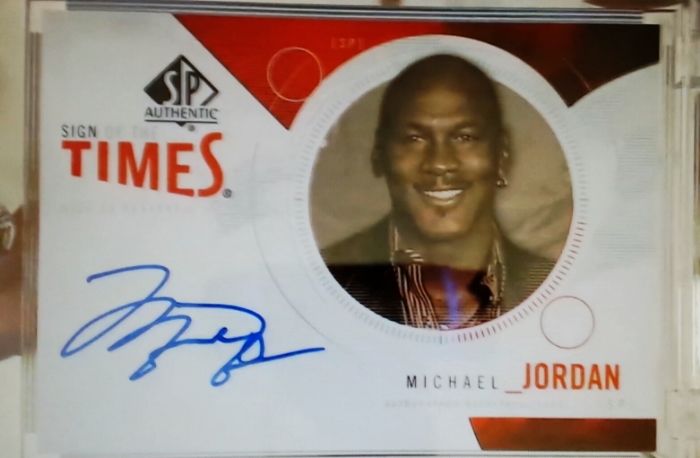 Collects: Anything Brett Favre, USC Football, Penny Hardaway, LA Angels