09-27-2013, 09:50 PM
Not much but a few cards in today 9/27
My third 2004 Sweet Spot Gold /100 ive added in the past couple weeks! It took me a while just to find my first.
And the Hogg Heaven card is just a sweet design. Also got a new Sean Taylor. Those adds don't happen often anymore as his stuff is just way overpriced as of late.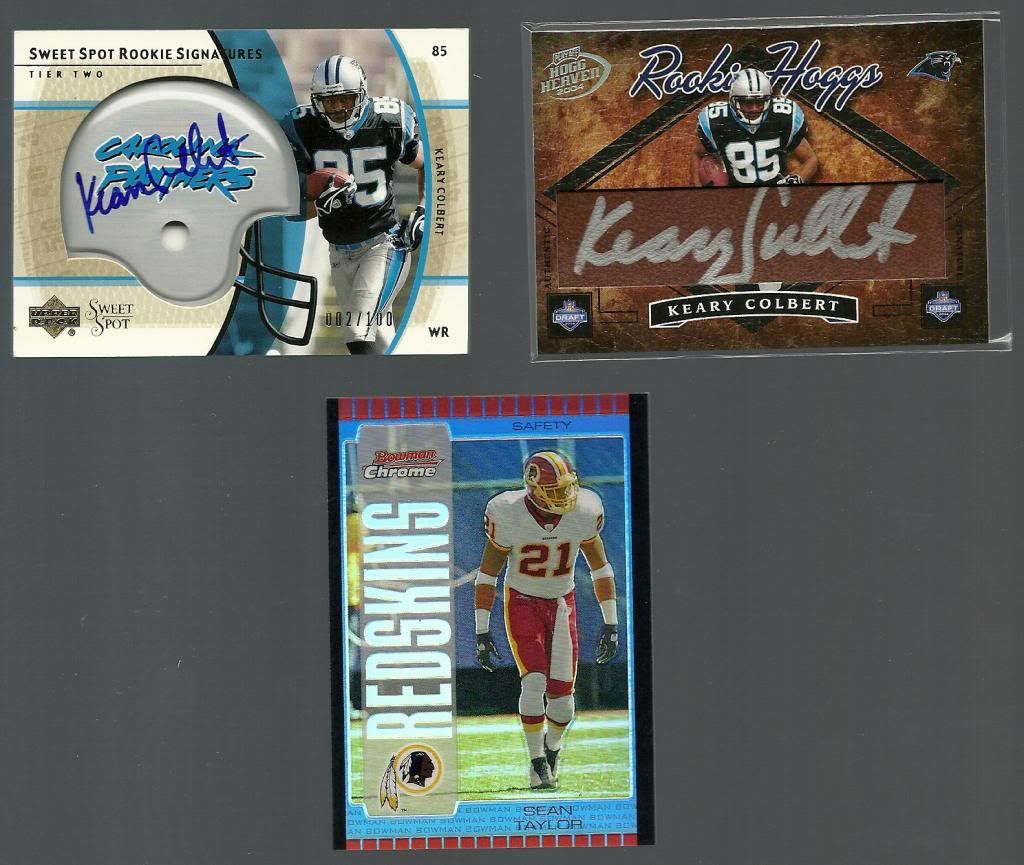 THE KEARY COLBERT HOARD NOW HAS OVER 500 DIFFERENT CARDS!
& MORE THAN 1500+ WITH 500+ AUTOS