09-15-2013, 09:10 PM
OMG!! A tragic day!
Man Reggie had a scary moment today!!!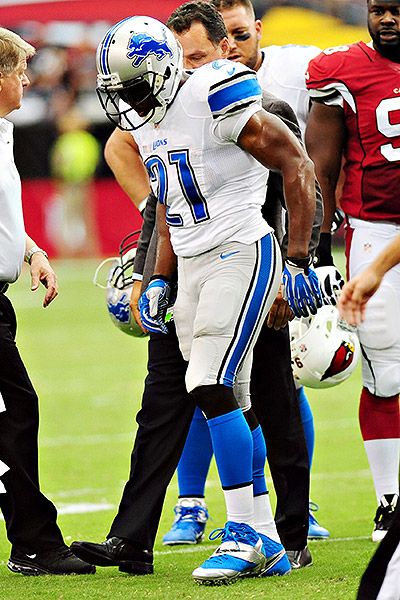 This is really scary to me as his history has me terrified for my "brother"!
And as we know the average time for a RB is really short & 99% of the time is the knees that go & unfortunately end their careers! I can only pray for Reggie and hope all is well!!
I read some articles & they read that he wasn't really worried! I hope he's right!!
Wants:
2006 Ultra Target Exclusive Rookie Autographs SP
2006 Bowman Sterling Red Refractors #RB1 JSY 1/1
2006 SP Authentic Rookie Autographed NFL Logo Patches #252 JSY AU 1/1
Trade Bucket:
https://sportscardalbum.com/u/pudge27t/a/trade