07-11-2013, 12:40 PM (This post was last modified: 07-11-2013, 12:58 PM by tkaplan.)
Beckett will be at the 34th Annual National Sports Collectors Convention
Are you going to be in Chicago between July 31 and August 4? Then you need to visit Beckett Media at the 34th Annual National Sports Collectors Convention.
Check out the August 2013 issue of Beckett Sports Card Monthly which has everything you need to know about the show, including information about the exclusive Beckett Covers set. Our editorial staff will keep you up-to-date with all the happenings on the Beckett News pages so check them often,
www.beckett.com/news
.
We'll be in Booth 866. Hope to see you there!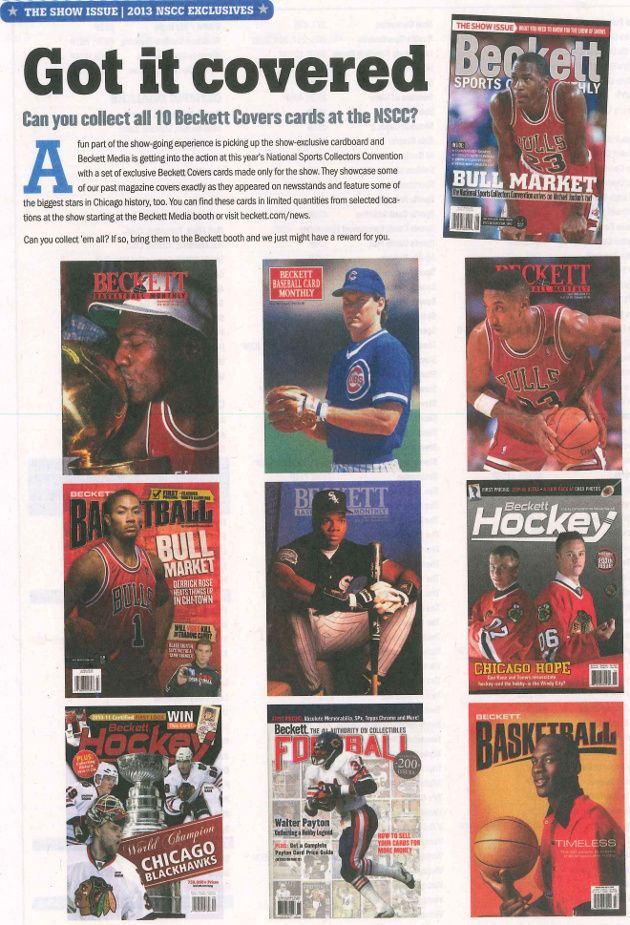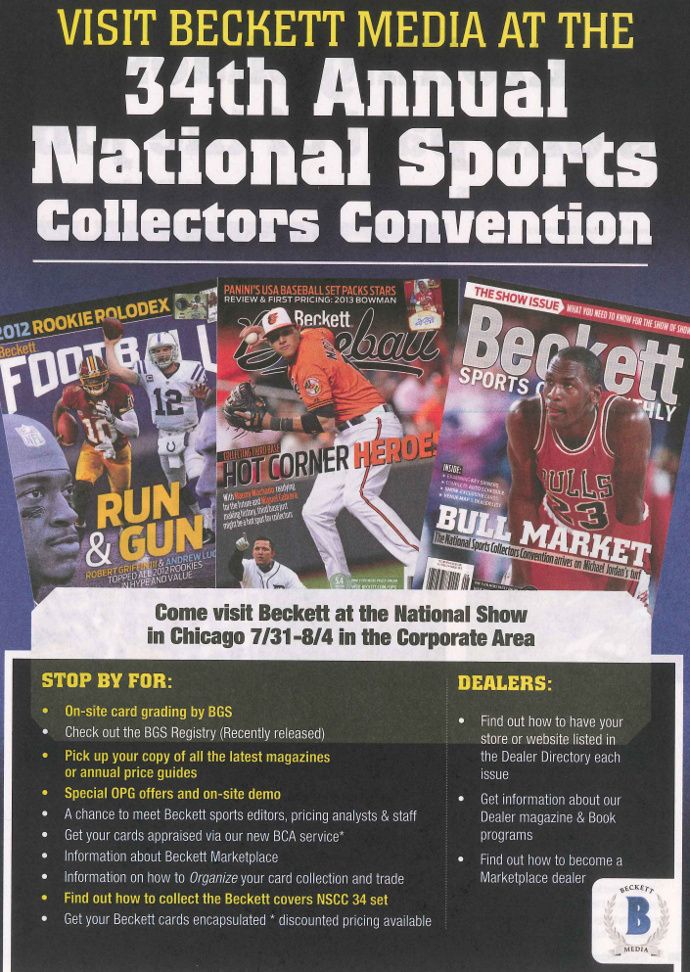 Auction Manager - Beckett Auction Services