I think it is cool when a company issues promotional hobby related items, and I wish it would happen more often. Whether it be cards or drinking cups I am much more inclined to do business with that company because I am a geek for this type of stuff. Surprisingly, at least with football, there never has been too many promotional collectibles issued historically.
Perhaps my favorite are the McDonald's 1986 Kickoff Payoff scratch off cards.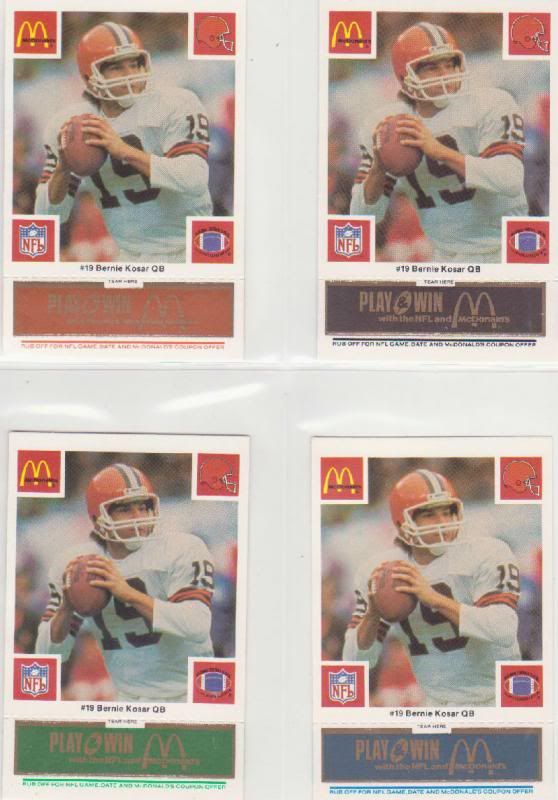 (I do not own)
I remember (showing my age here) when these cards were given away. Each team had 24 cards and each player had one of four colors in the scratch off area, blue and black being the most scarce for some reason. Once more you were only given cards from your regional team. If you were living in Duluth, Minnesota and the Vikings were not your team - tough! Imagine attempting to put together these sets pre-internet age.
Being a kid at the time (I stress "being a kid at the time") I thought the accompanying McDonald commercials were hilarious. I was happy to find that a couple were posted.
http://www.youtube.com/watch?v=cbRfYZnNUes
http://www.youtube.com/watch?v=eZ7ObYNWrQo