04-20-2013, 06:13 AM (This post was last modified: 04-27-2013, 03:55 PM by DrMitchJ.)
Super (?) Box updated
First, let me say that in the past, Scott and SBay cards has always put together interesting grab-bag contests. I was skeptical the first time, but even though I never won anything huge, I always seemed to get my money's worth from a Baseball Super Box. There is always a pretty decent mix of auto, relic, vintage and graded cards and then a handful of premium "hits" to be randomly inserted.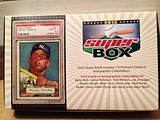 The last Super Box wasn't all that super, and I was a little disappointed with the level of quality, but I was assured that it was a fluke and the next SB (super box) would be less cards, but higher quality and the big prize ... A 2.5 graded Mantle Rookie!
So, again, I figured I'd give them one more chance. No I didn't win the Mantle, so this isn't some elaborate story build up
I got the following 4 cards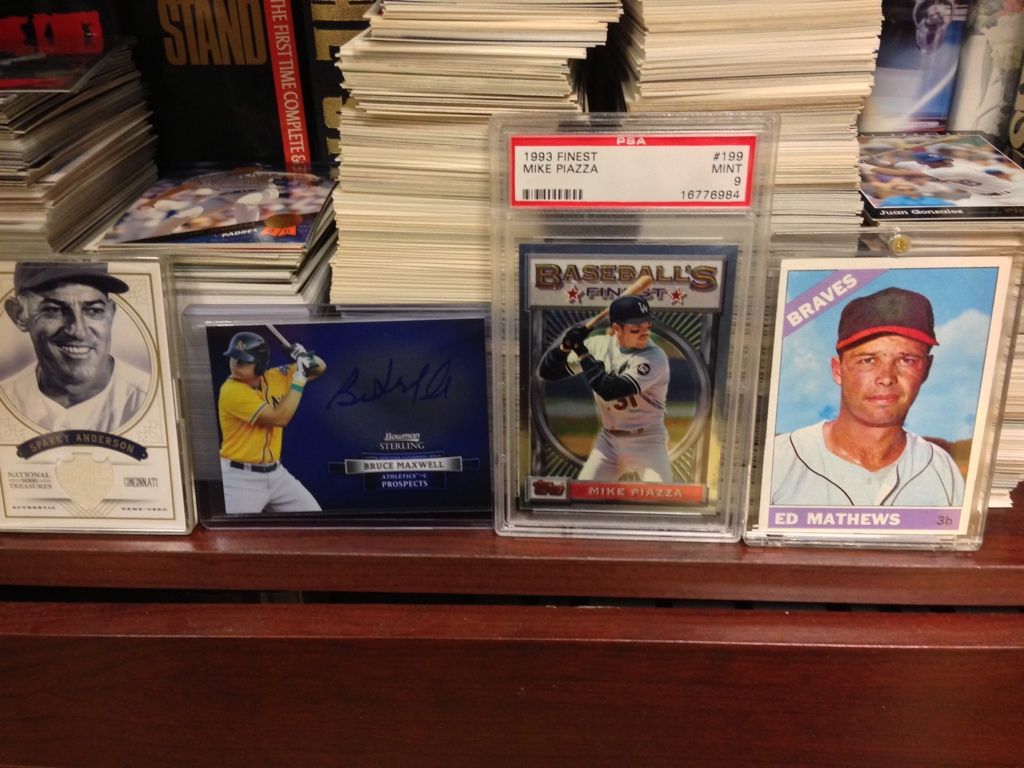 2012 National Treasures relic Sparky Anderson /25
1993 Finest Piazza PSA graded 9
2012 Sterling Bruce Maxwell Auto
1966 Topps Eddie Mathews (due to a nasty corner crease, I'd give it a EX grade at best)
So, for $109, did I get hosed? I don't feel like I even came close to breaking even.
I wrote to them and they said out of 450 boxes sold, I was the first to complain.
What do you think? Did anyone else buy a SBay SB? Just wondering if I'm totally off base?
And while I'm at it, let me mention these cards are all FT
I guess if I saved used tinfoil and used tea bags instead of old comic books and old baseball cards, the difference between a crazed hoarder and a savvy collector is in that inherent value.