03-28-2013, 05:26 PM
4 2008-09 Skybox blasters; OKC mojo! w/ scan
So I decided to get in on blowoutcards' March Madness promo since this was a pretty cheap product that got you an entry (only team I have still alive is Michigan State, ugh).
I also picked up a 2010-11 Gold Standard, but that break was so atrocious I won't even post it. Last time I bought one, the "best" hit was a Kris Humphries auto...this time it was Tyson Chandler...seriously, wtf.
In any event, these blasters guarantee one GU hit per box...the "best" one I hit books $6. These hits however, were slightly better...and one was WAY better!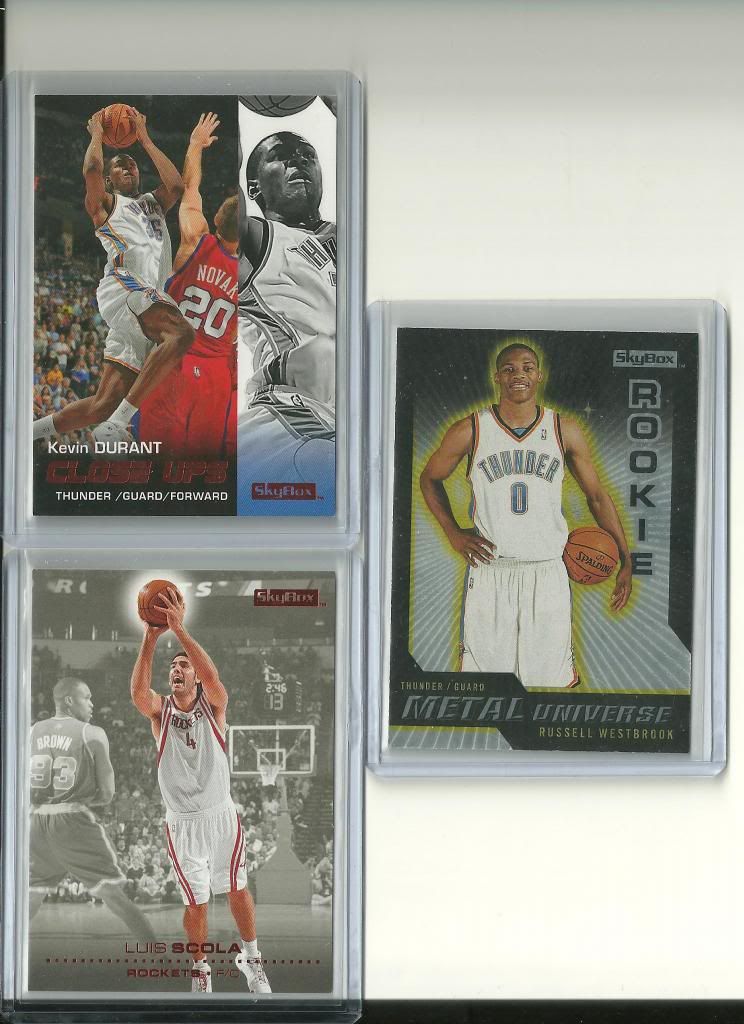 The Scola and the Durant are both rubies /50! The Durant is actually 50/50 (Ebay 1/1, ringy ding haha). Certainly helped compensate for the abysmal Gold Standard break.
Everything's listed FT in my org...even the crappy Gold Standard break haha. Anything's for sale as well. Thanks for looking!
I collect Michael Jordan, Mitch Richmond, and Ohio State players (football and basketball) in OSU gear. I strongly prefer 90's-era cards and use newer cards primarily for trade bait!