03-22-2013, 03:29 AM
Custom Hockey Card Sets
Hey guys, Seen Pensfanaddict posted some of the customs I made for him and I can't wait to see them autographed. Seen some of the members enjoyed the look so thought i'd show off some other stuff i've made recently. Some have been signed others are just basic designs and stuff.
First up some of my customs i got autographed by TJ Galiardi..
The first is an 8x10 the other two are 5x7s.
Next up is a ton of different sets and such.
FIRST ROUND PHENOMS
PRIDE OF A NATION
SKYLINE AUTOGRAPHS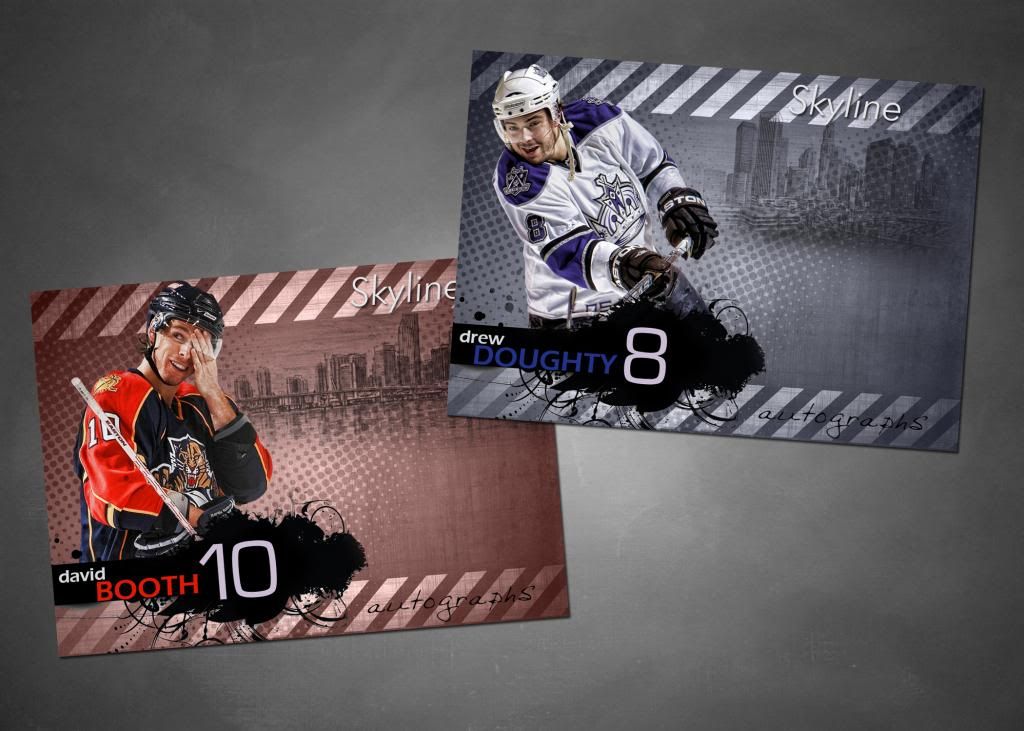 GOALIE GRAPHS
BASE SET
ORIGINAL SIX
BLACK AUTOS
ANOTHER BASE SET
AND THE SET THAT HUGH LIKE FOR HIS STEELCITY AUTOGRAPHS
heres some non hockey stuff too
(Not actually signed)
Anyways, hope you enjoyed the view!!
Comments always apprecaited,
Jon