01-28-2013, 08:50 PM
Anyone catch this at the Pro Bowl last night?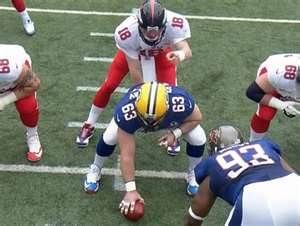 Green Bay center Jeff Saturday lined up for one play on the AFC side even though he was a captain on the NFC team. That allowed him to snap one last ball to Denver quarterback Peyton Manning, his longtime teammate in Indianapolis before this season.
Stuff like that is just so cool to me. Peyton was also a strong advocate for the Pro Bowl, saying it should remain for the rookies especially.