01-23-2013, 08:28 AM (This post was last modified: 04-18-2013, 05:08 PM by imagine024.)
2011 & 2012 Bowman Chrome Prospects, Draft Picks, Refractors, USA - FT
I have uploaded over 600 cards from 2011 & 2012 Bowman, to include the Bowman Prospects (BP) and Bowman Chrome Prospects (BCP) and Bowman Draft Picks & Prospects (BDPP).
I have many other prospects. All are available for trade...I have included some scans below UPDATE* [please check my ORG, some of the cards in the scans have been traded].
Thanks again for looking, and have a great rest of the day!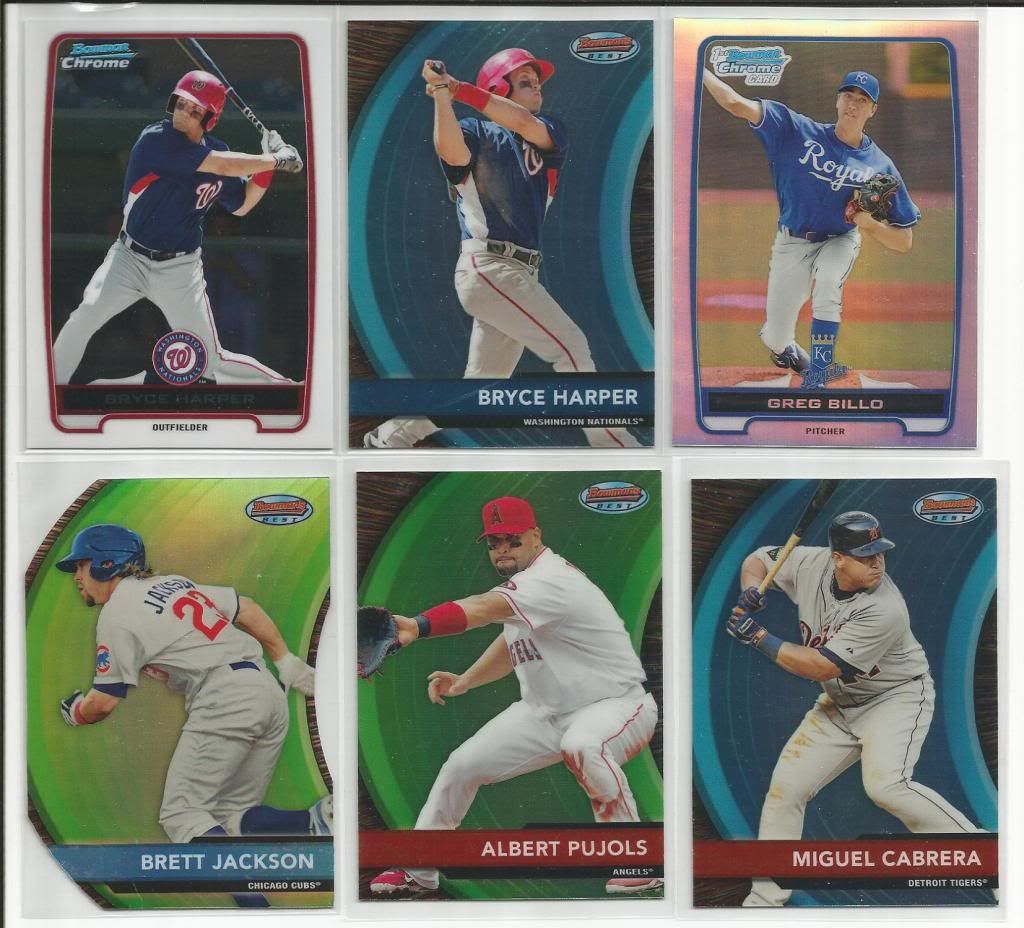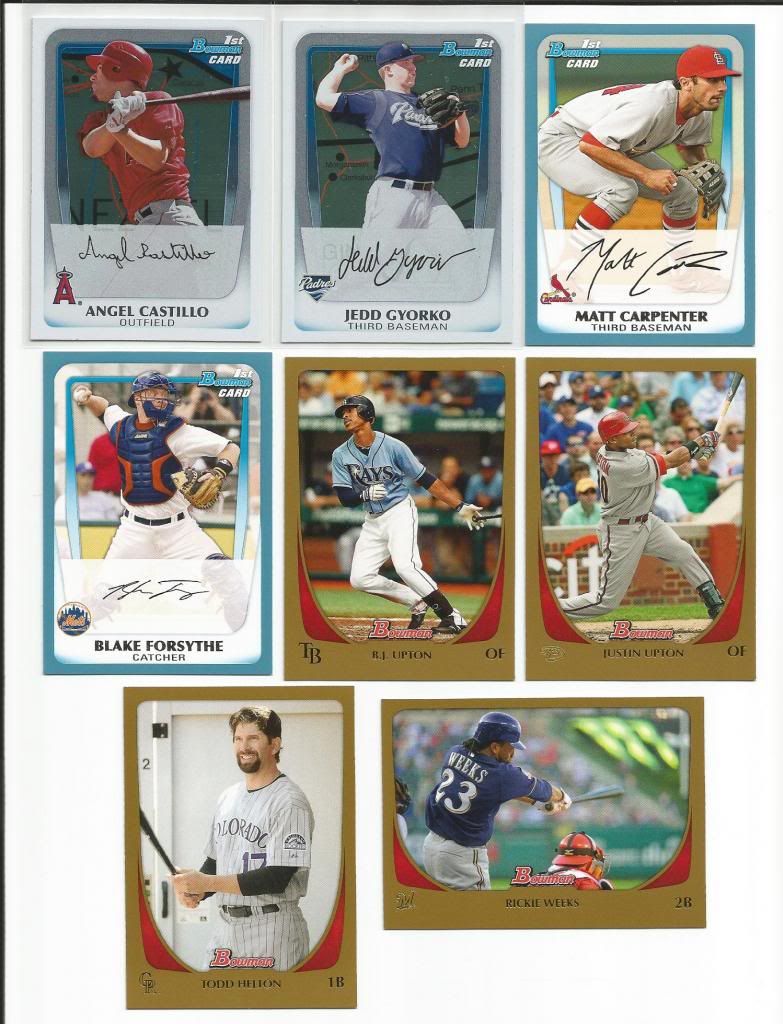 Imagination is more important than knowledge...