01-12-2013, 07:41 PM (This post was last modified: 01-12-2013, 07:42 PM by odditycards.)
It's not easy being green...
Well...finally decided that I should start organizing a bit. Started with some of the Jordan magazines. Now moving on to the Hornacek boxes. I downloaded the latest checklist, and adding to it (...yes Rob...you will be getting more emails from me!).
Forgot that I had this card...just wish it were the Jordan!
But before you scroll down to see the pic, you have to read the song!
Greetings, Kermit the Frog here
And today I'd like to tell you a little bit about the color green
Do you know what's green
Well I am for one thing
You see frogs are green, and I'm a frog
And that means that I'm green, you see
It's not that easy being green
Having to spend each day the color of the leaves
When I think it could be nicer being red, or yellow, or gold
Or something much more colorful like that
It's not easy being green
It seems you blend in with so many other ordinary things
And people tend to pass you over
'Cause you're not standing out
Like flashy sparkles in the water
Or stars in the sky
But green's the color of spring
And green can be cool and friendly-like
And green can be big like a mountain
Or important like a river
Or tall like a tree
When green is all there is to be
It could make you wonder why
But why wonder why wonder
I am green, and it'll do fine
It's beautiful, and I think it's what I want to be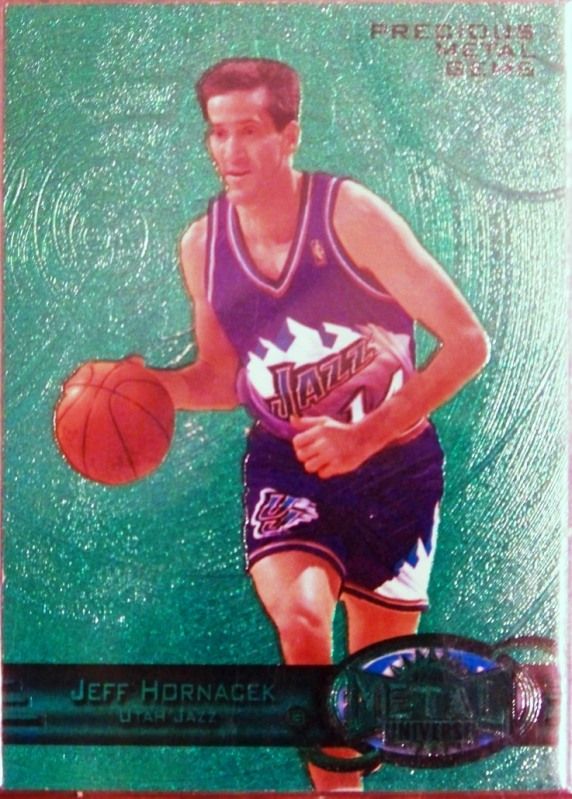 Collect Michael Jordan, Stockton/Malone/Hornacek/Eaton, Kresimir Cosic, Int'l oddballs
I specialize in hard to find oddities for player/team collectors
eBay Geonut (100+ auctions)
Int'l/player INVENTORY: http://www.hobbydisplay.com/geonut/