01-04-2013, 07:33 PM (This post was last modified: 01-17-2013, 10:07 PM by imagine024.)
2011, 2008, 2007, 2006 Topps Heritage, 2007 UD Spectrum & Topps Finest FT
Hello. I have over 400 singles from 2006-2008 & 2011 Topps Heritage in my ORGANIZE, all are available for trade. There are a few SPs and Chrome cards included.
I have also uploaded singles + inserts + serial #d from 2007 UD Spectrum and 2007 Topps Finest...a scan will follow shortly.
Thank you for looking...have a wonderful rest of the day!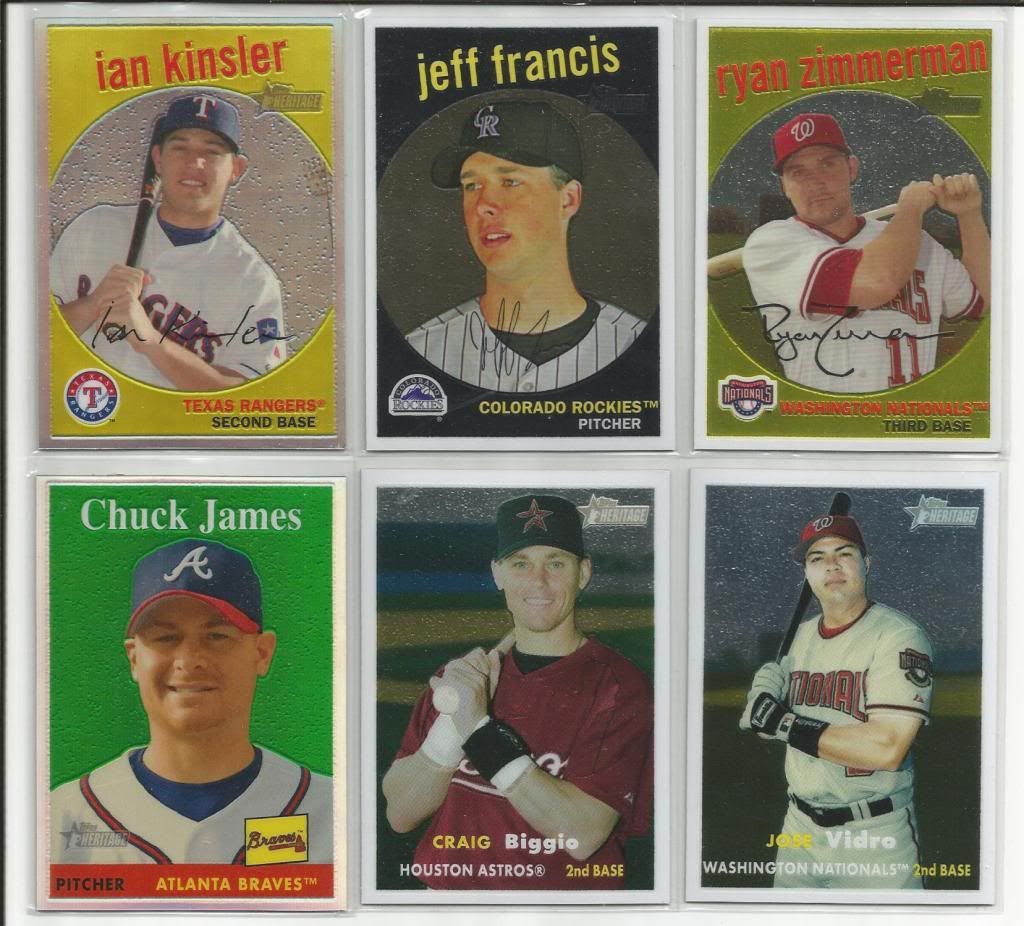 Imagination is more important than knowledge...