Share Thread:
12-23-2012, 01:09 AM
(This post was last modified: 12-23-2012 01:46 AM by chrisa19978.)
Etopps Derek Jeter cards
I have always been looking at grabing some of these cards and when a guy listed 9 of them in one auction I decided to give it a shot. With that said I won the auction for $58.00 shipped. I am not sure of the years yet but I am interested in getting the missing Etopps Derek Jeter cards so if you have one I am missing from this list please let me know and we can see if we can work out a deal. I will try to figure out the year and make a list as well.
http://www.ebay.com/itm/Derek-Jeter-Etop...true&rt=nc
---
Ok so here is what I have and what I need. I thought I seen some team versions as well but I need to see how there listed on beckett.
Have
2001 eTopps #27 Derek Jeter/1041
2002 eTopps #10 Derek Jeter/8000
2003 eTopps #42 Derek Jeter/3054
2004 eTopps #18 Derek Jeter/2708
2005 eTopps #47 Derek Jeter/2000
2006 eTopps #25 Derek Jeter
2007 eTopps #1 Derek Jeter/1199
2008 eTopps #21 Derek Jeter/999
Need
2004 eTopps #130 New York Yankees/3750
2005 eTopps #19 New York Yankees/2600
2009-10 eTopps T206 Tribute #18 Derek Jeter/999
2009 eTopps #37 Derek Jeter/999
2009 eTopps World Baseball Classic #5 Derek Jeter/999
2010 eTopps #12 Derek Jeter/999
---
Derek Jeter Collector from 1992-1996. 305 out of 306 99% complete.

1450/1919 1990's Jeter cards 76%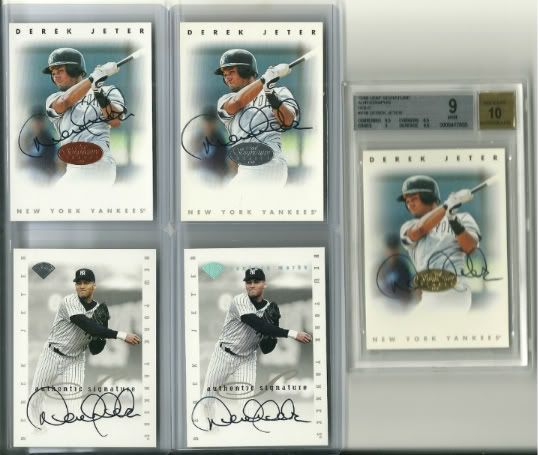 12-23-2012, 05:59 PM
elberson
Sr. Member


Posts: 4,764
Joined: Oct 2002
RE: Etopps Derek Jeter cards
Great price for all nine
---
Looking mostly for HOF players.....game used, rc, #D, autos, and mike Schmidt autos and game used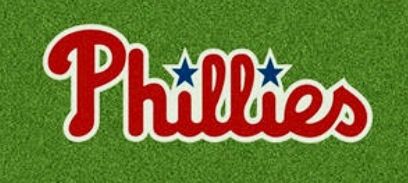 12-24-2012, 01:00 PM
RE: Etopps Derek Jeter cards
Don't have any. Sorry.
---


I collect Dirk Hayhurst.
Thank you jbel4331 for the banner!
User(s) browsing this thread: 1 Guest(s)