12-15-2012, 09:22 PM (This post was last modified: 12-15-2012, 09:43 PM by imagine024.)
Best Pull Ever - 2012 Topps Chrome Football Box Break
Hello all,
It's been a while since I've been on Beckett. I recently opened a box of 2012 Topps Chrome Football I bought from Wes' Baseball Card Shop in Lincoln, NE and got my biggest pull ever...an Andrew Luck black-border autographed RC #d 4/25!
I wanted to share the exciting pull with you all. Have a wonderful holiday season!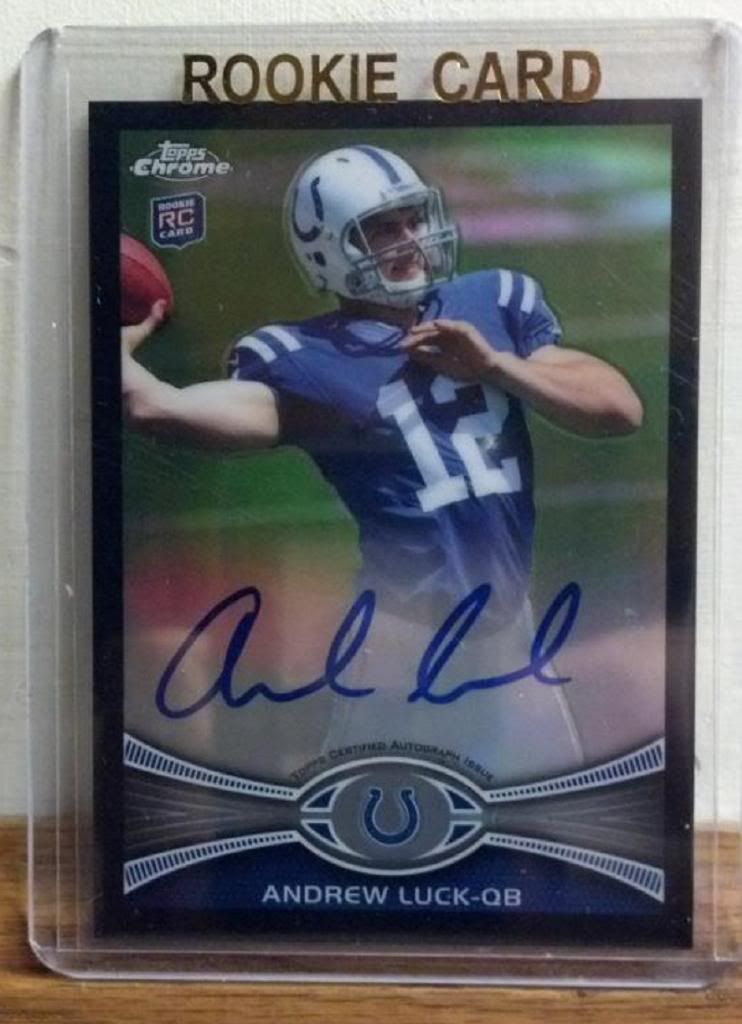 Imagination is more important than knowledge...