12-12-2012, 08:35 AM
2 boxes 2012 Prime Signatures - 1/1 luvin'
Stopped of at the store yesterday, just to shoot the bull and see what's on sale this week. Watching another person buying up alot of higher end stuff, I wanted to make a splash, hoping to pull something good. He's what I got:
Base cards:
Pack 1:
Dan Marino - 366/499
Mike Wallace - 059/499
Rashard Mendenhall - Emerald Prime Proof - 05/25
Pack 2:
Adrian Peterson - 124/499
Brett Favre - 445/499
Josh Cribbs - Sapphire Pime Proof - 07/49
Now, "The Hits"
Pack 2 -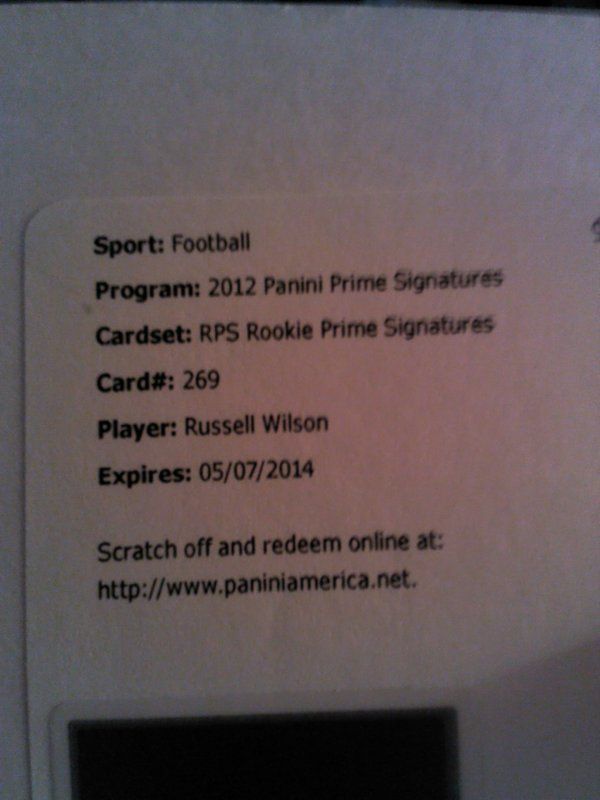 And pack 1 -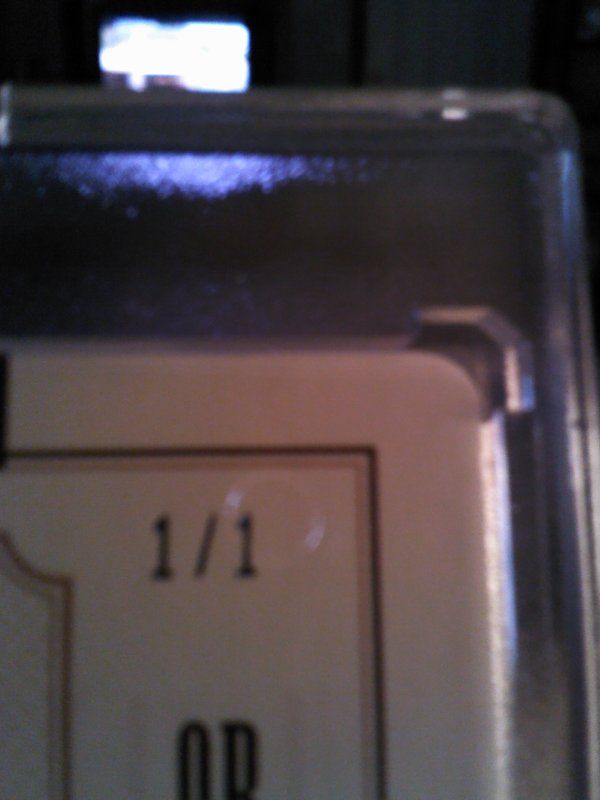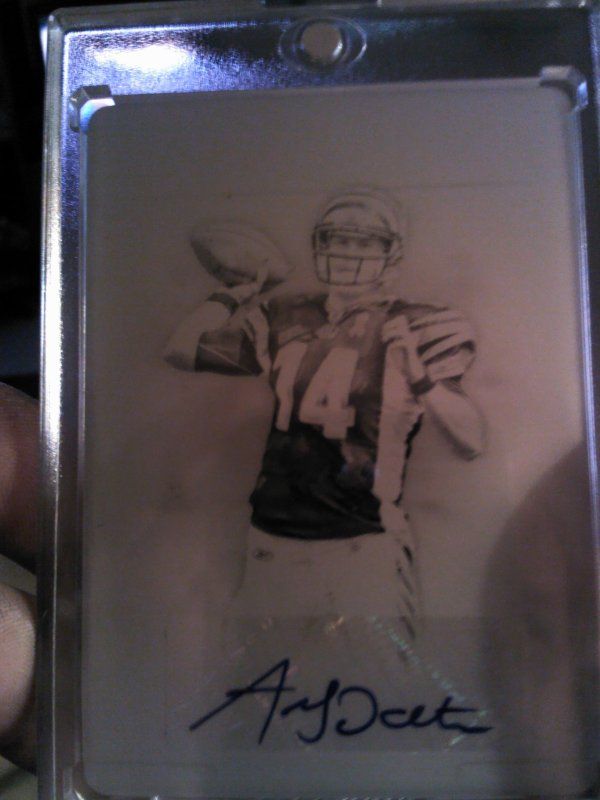 It's not RGIII or Luck, but I kinda like the "Red Rifle".
''I've never been in style, so I can never go out of style." - Lillian Gish ( 1
893 - 1993)