12-10-2012, 08:43 PM
TOPPS VALUE BOX *SWEET HIT* PLUS A FEW PACKS
Walmart has the $14.98 Topps Value Boxes. They contain 5 Packs of 2012 Topps Football, a pack of 2012 Hobby Platinum, and a refractor of either Luck or Griffin and a Game Time Giveaway card. I picked up a couple in the hopes of pulling a Griffin auto, maybe....possibly.....
Heres the two Refractor rookies, one per box:
The best card from the Platinum packs, plus to me the best from the Topps packs: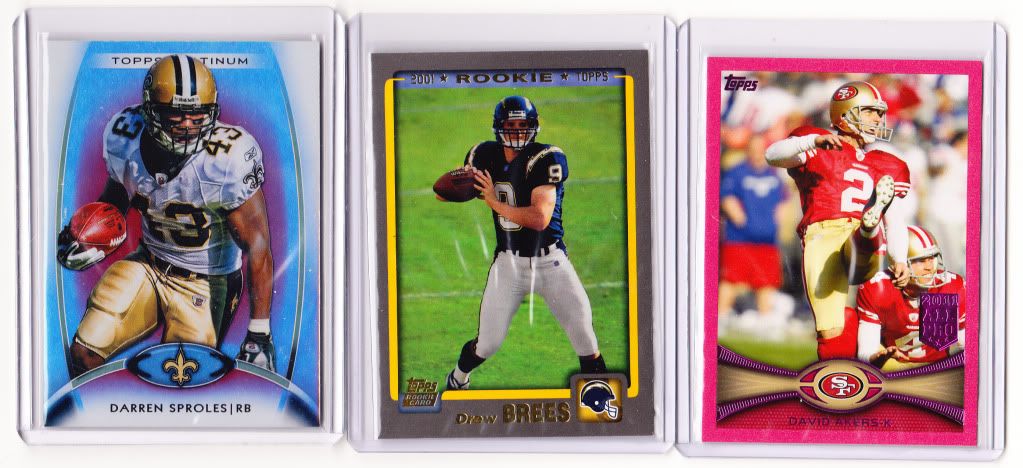 Oh, except this was in a pack also, and I'm double stoked cuz its PC!
Out of retail this is da bomb!
Oh, and an earlier pull from a Finest pack: